Archive for Kettie Laky
---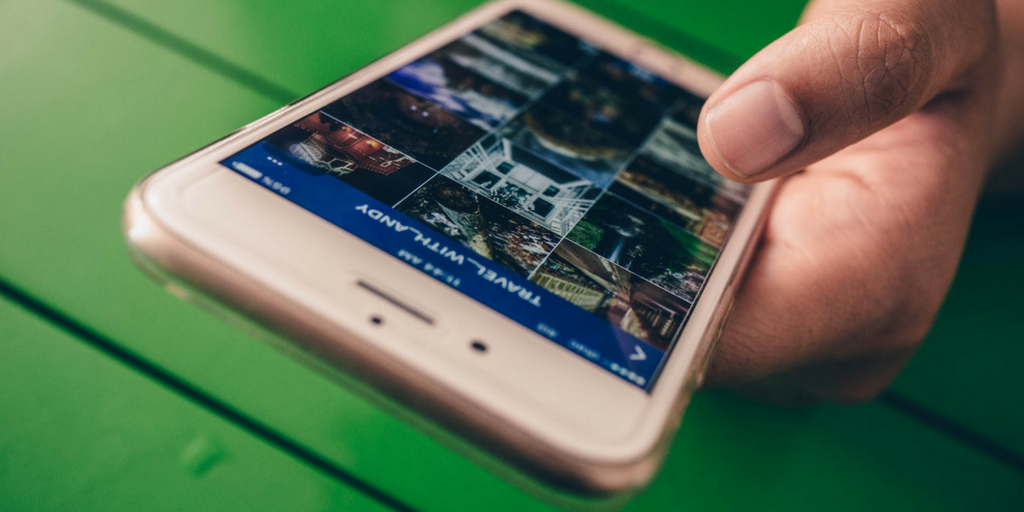 Also in social media news July 2018: Instagram publishes a creator handbook with tips and tricks, YouTube features searchable hashtags, and Facebook debuts funded news shows.
Summer is half over and big box stores are already stocking their shelves with back to school supplies. While families are trying to sneak in their last trips before school, social media platforms are doing anything but going on a vacation.
LinkedIn, Facebook, Twitter, and Instagram are increasing updates and adding new features to keep their users happy while posting videos and pictures from their travels. But these updates and new features don't just benefit personal users. Businesses are being positively impacted as well.
Social media platforms are continuing to add content kits, and even detailed guides, to help advertisers increase brand awareness and user reach. From paid spotlight ads to new creative tools, it's becoming easier for companies to create interactive and engaging content with a few clicks on a computer.
From paid spotlight ads to new creative tools, it's becoming easier for companies to create interactive and engaging content with a few clicks on a computer.
Click To Tweet
Here's what's been happening in July with your favorite social media platforms and how business are gaining more and more options for reaching new audiences.
Here's your social media news for July 2018.
LinkedIn introduces new updates to LinkedIn Messenger
Along with some new updates to its news feed, LinkedIn made improvements this month to its messenger features. These features now include the ability to send attachments, incorporate images from screenshots, and start a group chat on the mobile version of LinkedIn messaging. LinkedIn says these updates will help professional conversations take on new formats — either more professional or more chat-like, depending on the needs of the user.
Facebook adds new creative tools for advertisers
Facebook introduced a new suite of creative tools for advertisers in its Ads Manager app that will make it easier for creators to build content from their mobile devices. Facebook writes, "These new creative tools allow you to create and edit ad images directly from the Ads Manager app, saving time and effort." The suite also allows creators to fully customize ad templates and color filters to further branding opportunities for companies and improve the quality of ads within the app.
YouTube introduces searchable hashtags above video titles
YouTube has introduced a new way of displaying hashtags on its app — directly above the title of a video. Android Police states these hashtags are "clickable and will bring up a results page with other videos tagged with the same hashtag." This new feature is currently only available in the U.S. but will give users greater access to video content by having hashtags prominently displayed above video titles.
Facebook debuts funded news shows
Anderson Cooper is headed to Facebook. On July 16, the social media platform debuted its first funded news show, including programming from ABC News, CNN, Fox News, and Univision. These programs will appear in a section of the Facebook Watch tab. "This section will feature news videos from national and local news Pages, and just like other sections in Watch, will be personalized based on the publishers you follow and what friends are watching," writes Facebook's blog.
Twitter testing promoted spotlight ads
Twitter is testing a new paid advertising option, Promoted Trend Spotlight Ads. These ads will allow advertisers to create a display banner at the top of the Explore feed for the first two times a user visits that day, before settling back into the Trends list. If approved, the new ad option will actually demote organic content pushing paid spotlight ads to the top of users' feeds. Be on the lookout for the first trial ads coming from Disney in the new few weeks.
Facebook adds archive ability to Stories
Back in May, TechCrunch reported that Facebook was testing the ability to archive Stories, allowing users to save video clips after they expire to watch later or re-share on social media. Now other sources are reporting this update is becoming available to new users. Brands using Facebook Stories are particularly interested in this new feature, which would allow potential customers the ability to reference their content when making purchasing decisions.
Instagram publishes creator handbook
Questions about how to best promote your content on Instagram? Now we all have the answers. Instagram just published a 50-page Creator Handbook that covers tutorials, tips and tricks, suggested apps, and tools for creating and editing video. The guidebook, originally shared by Matt Navarra from the Next Web, will be extremely useful to brands looking to take their content to the next level, adding new features and editing capabilities.
Related posts:
Archive for Kettie Laky
---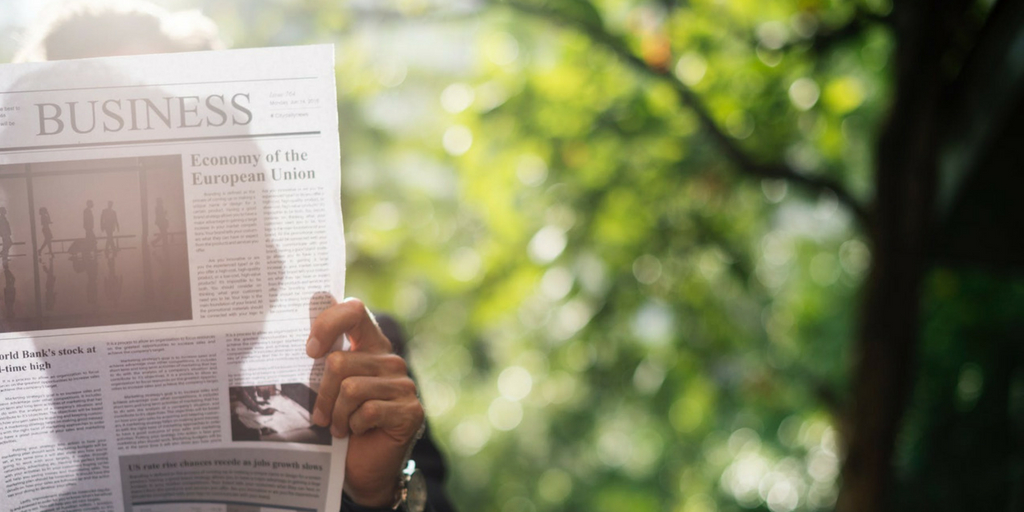 Also in social media news June 2018: Instagram released ranking criteria for its algorithm, Apple expands advertising businesses with a new network for apps, and Facebook is cracking down on new requirements for custom target audiences.
Summer is in full swing, and so are the most popular social media platforms. Facebook, Instagram, Snapchat, and even Apple are rolling out updates to make their platforms more user- and, more importantly, business-friendly. After a rocky spring with the Facebook scandal, social media apps are working overtime to make their relationships with businesses more transparent and overall user experiences more personalized.
After a rocky spring with the Facebook scandal, social media apps are working overtime to make their relationships with businesses more transparent and overall user experiences more personalized.
Click To Tweet
With transparency on the forefront, this month's social media news is heavy with social media apps making updates that increase user privacy and subsequently, increase user engagement. Here's what's happening with your favorite platforms this month.
Here's your social media news for June 2018.
Facebook enforces new requirements for custom target audiences
Facebook has released new requirements for advertisers creating custom audiences from user files. Advertisers will now have to identify where their audience's information was obtained when they create new customer files. "Starting July 2, we will require advertisers to specify the origin of the audience's information when a business uploads a new audience. When uploading a customer file, advertisers will need to indicate whether the information was collected directly from people, provided by partners, or a combination of the two," writes Facebook. These new updates will help advertisers provide more transparency for users and increase advertising efficiency.
Google increases transparency over Google Ads
Google rolled out new settings to its ad features, making it clearer to users how Google Ads are customized specifically to them. Google is also sharing why users see certain ads by introducing "Why this ad?", a new link that appears on  ads. "The new Ad Settings and updates to Why this ad? provide you with more transparency and control over your Google ad experience than ever before. With these improvements, you can browse the web confidently knowing that you have the information and control to make Google work better for you."
Instagram announces criteria for its algorithm
Instagram revealed the three most important factors that feed into its algorithm to determine which posts appear in a user's feed. According to TechCrunch these factors include: interest, recency, and relationship. After ditching its ranking system in 2016 for an advanced algorithm, Instagram now says the new system has contributed to the platform's soaring popularity, allowing users to see 90% of their friends' posts.
Apple expands advertising business with new network for apps
Apple is looking to grow its advertising business by working with social media apps to distribute ads across their collective platforms. "Apple would share revenue with the apps displaying the ads, with the split varying from app to app," MarketWatch shares on its website. Apple is hoping these partnerships will increase its advertising business by selling promotional ads in its App Store.
Facebook is expanding ads to include Marketplace
Facebook's Marketplace is a part of Facebook that allows users to buy and sell products and recent updates allowed businesses to get in on the action. Facebook's newest update allows businesses to purchase product ads that will appear in the Marketplace along with similar products and services. The ads have been tested among specific brands in the past few months and the results show increased purchases and year-over-year returns on ad spending. "Thread Wallets, an accessories company, generated more than 300 purchases while increasing its year-over-year return on ad spend by 41% after adding Marketplace as a placement for its conversions campaigns,"  writes Facebook on its business site. In the coming weeks, advertisers targeting audiences in the U.S. and Canada can start using Marketplace ads.
Instagram introduces long-form video
Until now, all Instagram videos were limited to one minute, and Stories were limited to 15 seconds. But the Wall Street Journal reports that Instagram is looking to expand into long-form video, up to one hour in length. Though this hasn't been confirmed by Instagram or Facebook, the WSJ writes the expansion will initially only be available in vertical video, meaning a video shot by a phone camera or on a computer, but eventually the app could include production videos and even programming.
Related posts:
Archive for Kettie Laky
---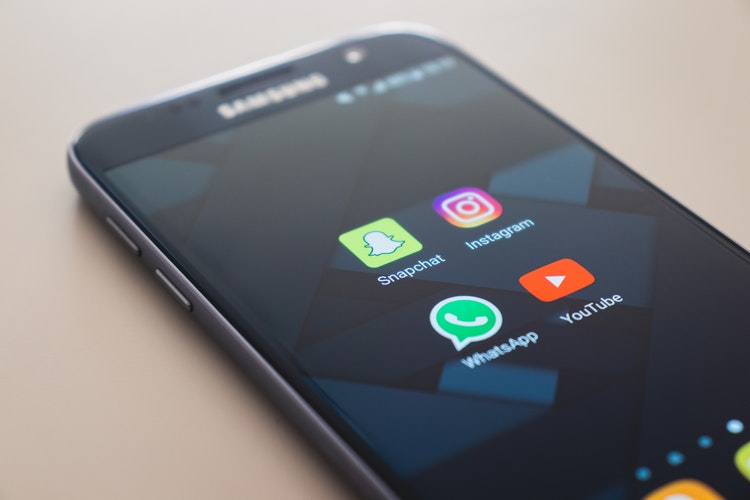 Also in social media news May 2018: Pinterest gives businesses more control over how users view their content, Snapchat offers skip-free ads, and Facebook is re-opening application reviews and chatbot development.
At the beginning of May, Facebook hosted its annual developer conference, Facebook F8. This year's keynote speaker, CEO Mark Zuckerberg, focused on rallying developers to continue building for his platform, despite the recent controversies.
Facebook also used its annual conference to kick off some new initiatives, including:
Clear History: a new privacy feature allowing users to delete data Facebook has collected from sites and apps that use its ads and analytics tool. This will allow users to scrub some of their browsing history from Facebook's data store.
Instagram's new video chat: Instagram's messaging has lacked video chat capabilities, until now. The new feature was created to win over users who currently prefer Snapchat for video chat.
Translation abilities on Messenger: Facebook is slowly integrating translation abilities for Messenger, starting with English to Spanish translation, with hopes to expand to other languages in the future.
Clearly WhatsApp is doing something right, announcing their stories feature, WhatsApp Status, officially reached 450 million daily active users.
Click To Tweet
But Facebook isn't the only social media giant looking to gain new traction with users. WhatsApp, Snapchat, and even Pinterest have been making changes to increase user engagement. And clearly WhatsApp is doing something right, announcing their stories feature, WhatsApp Status, officially reached 450 million daily active users. This is a tough reality for Snapchat, who previously dominated the video stories space, but now only has a fraction of the daily users as WhatsApp.
Here's your social media news for May 2018.
Marketers prepare for European Union's GDPR laws
The European Union's General Data Protection Regulation (GDPR) is a new set of laws that provide "greater protection for consumers' privacy and set strict guidelines on how personal information is collected, stored, and used." These radical new laws will dramatically affect the way user data is collected and stored by businesses in Europe, including U.S. companies that do business abroad. The laws officially go into effect on May 25, 2018, nearly two years after they were initially passed by the Parliament. Fronetics is staying on top of these changes and will provide updates on any changes that occur.
Facebook clarifies advertising processes and data practices
At Facebook's F8 conference, the platform explained the basics of how Facebook advertising works and answered tough questions about its advertising practices. Vice President of Ads, Rob Goldman, writes "We do not tell advertisers who you are or sell your information to anyone. That has always been true. We think relevant advertising and privacy aren't in conflict, and we're committed to doing both well." He also highlighted how users can control, manage, and even delete their data from the site to opt out of ads.
Snapchat tests 6-second unskippable ads
On May 15, Snapchat started running six-second unskippable ads on select Snapchat shows. Once reluctant to run ads on their app, Snapchat is opening up to the idea after a tough year since becoming publicly traded. The new ad format called, yes, Commericals is hoping to boost advertising revenue and increase business opportunities.
Pinterest rolls out new business profile and insights
Pinterest just announced its new business profile that allows brands to "highlight the content that they want customers to see first such as their latest pins, specific boards, or most recent Pinterest activity on their site." The new feature also allows brands to create statistics reports, including the total number of people who saw or shared your pins in the past month. These new changes are expected to go live in the next couple of months.
Facebook reopens app review process
In light of the Cambridge Analytical scandal, Facebook had stopped all application review and chatbot development efforts to focus on its privacy and data policies. But they have officially reopened the app review process "after making some changes to make it more comprehensive and grounded on ensuring that each of [its] APIs creates value for people, is transparent, and builds trust." The improvements to Facebook's platform policies and programs hope to encourage continued use of its products, including chatbots.
Instagram experiments with improved explore section
Not far off from Facebook's tried, and failed, Explore Feed, Instagram is now testing a redesigned Explore tab for users to discover new content and organize that content into relevant topic channels. The new tool "is still personalized for you, but the content is now organized into topic channels, so you can browse across your interests and go deeper on any area you'd like." The Explore tab will be available in the next few weeks.
Instagram adds improved tools for businesses to connect with customers
Instagram is adding the ability for businesses to receive new messages from customers. Originally these messages were filed into a pending folder and now they'll be available directly in a business' inbox. The app is also added improved call-to-action buttons, "which allow users to complete transactions through popular third-party partners without having to leave Instagram."  Additional features include the ability for businesses to star and filter customer messages.
Related posts:
Archive for Kettie Laky
---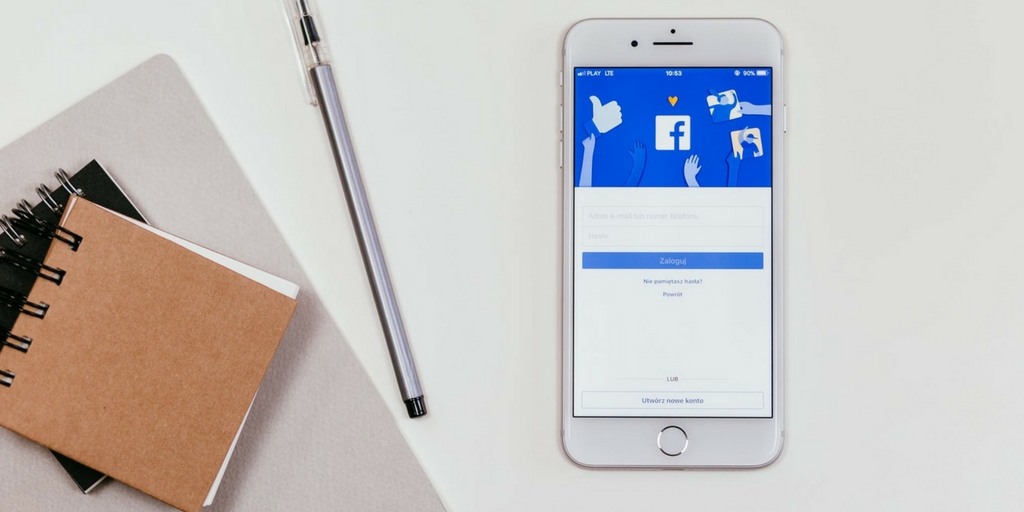 Also in social media news April 2018: Instagram shuts down API platform, LinkedIn's updates aimed at helping B2B marketers, and Facebook expands split ad testing.
Facebook has been busy creating updates focused on user security in the wake of the Cambridge/Analytica scandal. Since the data breach, Facebook CEO Mark Zuckerberg has committed to protecting user's information and outlined several initiatives in the works to "prevent abuse, protect personal data and privacy, improve security, and take down fake accounts."
One of the key takeaways from the scandal has been the lack of regulations overseeing business practices, as it applies to user data. It is safe to say that new regulations are looming in the not-so-distant future.
"Computer science is undergoing a 'reckoning' and an 'ethics crisis' not unlike what has happened in chemistry with dynamite, in physics with nuclear bombs, and in human biology with eugenics." Yonatan Zunger
Click To Tweet
Google engineer Yonatan Zunger wrote in the Boston Globe, "Computer science is undergoing a 'reckoning' and an 'ethics crisis' not unlike what has happened in chemistry with dynamite, in physics with nuclear bombs, and in human biology with eugenics." These regulations could have major impacts for advertisers, who have been capitalizing on data collected by social media platforms. Regulations that  limit the tracking and retaining of user data will especially affect target advertising that relies on capturing data from target audience users.
Fronetics is staying on top of these changes and will continue to provide social media recommendations and updates on regulations.
Here's your social media news for April 2018.
Facebook Changes Include More Transparency Around Ads and Pages
Facebook is working to make important changes that are aimed at increasing transparency and authenticity. "By increasing transparency around ads and Pages on Facebook, we can increase accountability for advertisers — improving our service for everyone," says Rob Goldman, VP, Ads, and Alex Himel, VP, Local & Pages, in a statement on Facebook's website.
Last October the social media giant rolled out restrictions on electoral ads on Facebook and Instagram. This April, Facebook is expanding those restrictions to all "issue ads" — for example, political topics — so only authorized advertisers that have been approved by Facebook can run issue ads. These changes are aimed at preventing any additional user data and privacy issues.
Facebook is also enforcing a verification process for all admins managing pages with large numbers of followers. "Those who manage large Pages that do not clear the process will no longer be able to post. This will make it much harder for people to administer a Page using a fake account, which is strictly against our policies."
YouTube Introduces TrueView Ads
YouTube's new ad format, TrueView for Reach, is its latest update aimed at boosting engagement for advertisers. The format allows advertisers the ability to build ads from 6 to 30 seconds long, with the skip option available after 5 seconds. "Our six-second bumper ads were designed to drive more reach among the audiences you care about, especially as they become increasingly on-the-go. They showcase not only the fun of storytelling in six seconds, but also the benefits of adapting to consumer behavior," posts Ali Miller, Product Manager, Video Ads, and Khushbu Rathi, Product Manager, Video Ad for YouTube.
Facebook Improves and Expands Ad Split Testing Capabilities
Last October Facebook gave advertisers the ability to create split tests in Ads Manager's Guided Creation workflow. The new update this month allows users to create tests in Quick Creation flow, making it even easier to manage ads in bulk and test ads against one another. Quick Creation will also feature a dashboard that shows "standard KPIs for the ads in your split test, such as CPM, CPC, CTR and more, to inform your marketing strategy."
Instagram Cuts Off Older API Platform
In light of Facebook's data security issues, Instagram announced it is shutting down the API platform, effective immediately. They have also greatly reduced the amount of data developers can access per hour, dropping from 5,000 calls per hour to only 200. Tech Crunch reports Facebook's bold action to reform its APIs shows it's willing to prioritize users above developers — at least once pushed by public backlash and internal strife.
LinkedIn Rolls Out Native Video for Sponsored Content and Company Pages
LinkedIn introduced autoplaying native video ads that will appear in the news feed section as stand-alone posts, as well as the ability to include native video on a company page for businesses and publishers. These changes were developed to help B2B marketers grab the attention of their audiences and increase engagement. "While video is a proven and popular tactic to engage decision-makers, the challenge has been finding a quality environment in which to reach them." The update will be available to all businesses in the next few weeks.
Twitter Expands its Official Partners Program
Back in 2015, Twitter introduced its Official Partner Program, a select set of companies aimed at helping brands increase their ROI on advertising, brand awareness, and scaling customer care. The program has been so successful, Twitter announced it's expanding the program to include six new partners: Curalate, Jebbit, VidMob, Vidsy, Animoto, and Social Native. "Each provider offers a unique solution that expands the advertisers' toolset and delivers high-quality creative for brands on Twitter."
Related posts:
Archive for Kettie Laky
---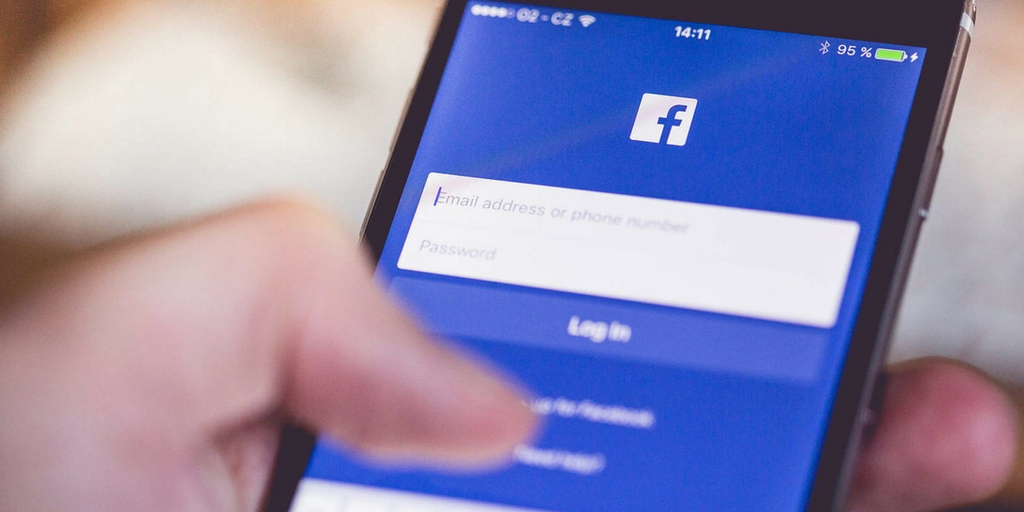 Also in social media news March 2018: Snapchat allows branded content ads; Facebook is testing Messenger Broadcasts; and Twitter tests prioritizing news tweets.
With the increasing popularity of automation tools and chatbot technology, social media platforms are working to regulate how brands are reaching their target audiences. Trying to ensure that users aren't being inundated with spam posts or fake news, Twitter, Facebook and many others are coming out with stricter rules and regulations. This could mean extra work for smaller brands trying to keep up with the latest changes to make sure their content is getting as much reach as possible.
But there are real benefits to using automation tools, especially when it comes to social media management. Facebook, for example, is testing a new Messenger Broadcast that would help smaller businesses, which don't already utilize chatbots, blast messages to users that have started a conversation with their Pages. These small but helpful updates will allow companies to have a greater reach without extra work for their marketers.
Here's your social media news for March 2018.
Facebook/Cambridge Analytica scandal furthers distrust
Facebook issued yet another apology to its users after news broke that a quiz app developed by a Cambridge University researcher leaked personal data from about 50 million people in 2014. Political consulting firm Cambridge Analytica, which was affiliated with President Donald Trump's 2016 election campaign, allegedly used the data to create psychological profiles to influence voters. Users responded with a #deleteFacebook campaign, in which those angered by Facebook's mishandling of the data are encouraging widespread removal of all Facebook-associated apps, including Instagram and WhatsApp. Fronetics is staying on top of this situation and will continue to provide social media recommendations in light of such reports.
Facebook ends Explore Feed
Adam Mosseri, head of Facebook News Feed, announced plans to discontinue the Explore Feed on the website in early March. Facebook introduced Explore Feed in October as, essentially, a second News Feed that acted as a dedicated place for Pages. User feedback showed that "Explore isn't an effective way for people to discover new content on Facebook," and actually made it harder for users in test areas to access important information.
Twitter cracks down on automation and bot usage
Twitter released a new set of rules and regulations that prohibits developers from using Twitter automation and bot programs to simultaneously post identical content from multiple accounts. It also bans users from performing actions — such as likes, retweets, or scheduling tweets — from multiple accounts. "One of the most common spam violations we see is the use of multiple accounts and the Twitter developer platform to attempt to artificially amplify or inflate the prominence of certain Tweets," writes Yoel Roth on Twitter's blog.
YouTube adds new live-streaming tools and features
YouTube introduced a new chat replay feature that unfolds exactly as it did when the video was streaming live. Users can now watch videos that originally aired live and follow the conversations that took place alongside of the video, even after the live stream is over. This new feature supports YouTube's mission to add "ways to watch live videos and interact with your community in real time."
Facebook tests messenger broadcasts
Facebook is testing a new messaging tool directed at small businesses that haven't jumped on the chatbot bandwagon. TechCrunch reports that Messenger Broadcasts allow companies to blast a message to anyone who has already started a conversation with them in Messenger. The new tool is currently being tested among a small percentage of Pages in the U.S., Mexico, and Thailand. Facebook hopes to turn the messaging tool into a paid product for small businesses and limit the number of messages that can be broadcast to cut down on spam.
Twitter test makes news the first thing users see in the timeline
Twitter recently confirmed a test of a news reel that would put news highlights at the top of users' feeds. According to BuzzFeed, Twitter will select news items to appear in boxes at the top of the timeline. Twitter says the test is designed to "highlight the platform's bent towards current happenings" while making news easier to find. This test comes in the aftermath of Facebook also trying to prioritize news events over Pages, while also fighting increasing fake news.
Snapchat allows branded content ads
Snapchat will now allow publishers to share branded content among the articles and videos they post. "Starting now Discover publishers are allowed to distribute branded content within the Snap Ads that run in their Publisher Stories," a Snapchat spokesman said in an emailed statement. Snapchat Discover generated more than $100 million in ad revenue for its media partners in 2017, and this latest update will hope to boost even more ad sales.
Related posts: