Archive for Kettie Laky
---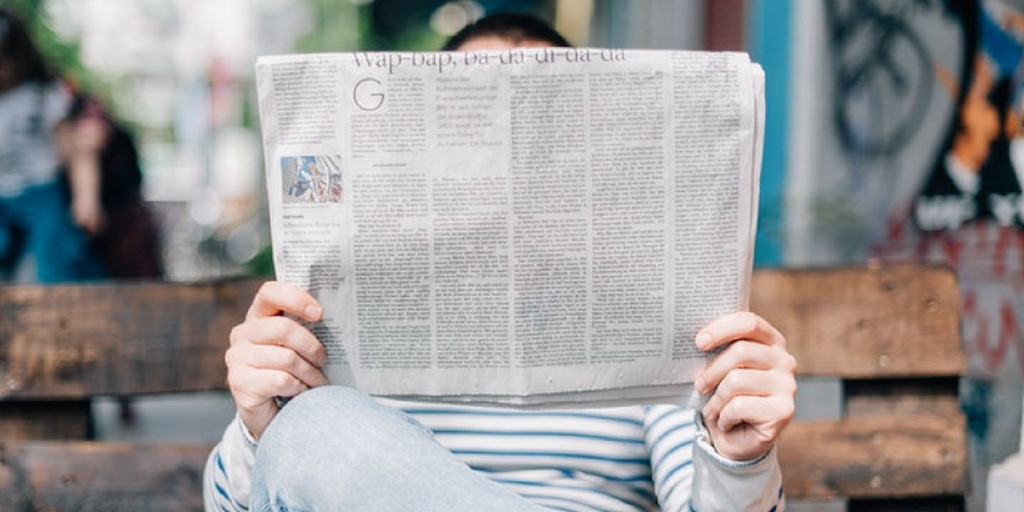 Also in social media news February 2018: Facebook is developing more sophisticated chatbots, Twitter's increased character count leads to more tweets, and Instagram introduces a new content publishing beta for businesses.
The Olympics aren't the only thing to keep an eye on this month. The results from the fourth quarter of 2017 show that social media sites are going for the gold when it comes to customer engagement.
Updates to the most popular sites have included longer character counts, more advanced conversational skills with chatbots, and new tools for easier sharing. All of these changes are working to improve user experience and help keep users active on the biggest sites.
Here's your social media news for February 2018.
Instagram launches content publishing beta for businesses
Instagram's latest update allows businesses to schedule photo posts, view posts they've been tagged in, and view other business profiles. Prior to this update, users would have to use a third-party tool to publish posts to the site. "This change helps businesses manage their organic presence more effectively," writes Instagram on its business blog. This new feature is also open to Facebook Marketing Partners.
Facebook boosts local news posts
In a continued effort to increase customer engagement, Mark Zuckerberg shared the latest changes to Facebook's News Feed. The site will now boost local events and news stories from high-quality sources. "We're making a series of updates to show more high-quality, trusted news. Last week we made an update to show more news from sources that are broadly trusted across our community. Today our next update is to promote news from local sources," writes Zuckerberg. The updates to News Feed are rolling out in the U.S., with plans to expand to other countries later this year.
Twitter launches Sponsored Moments
Twitter introduced a new sponsorship opportunity, Sponsored Moments, in which advertisers can run tweets designed around a specific event or theme. Similar to other in-stream sponsorships, advertisers can promote the moment to their specific target audience and expand their reach beyond the content partner's existing followers. Twitter is hoping these changes will help advertisers be relevant "in the moment" and create opportunities for a more organic marketing reach.
Facebook developing new chatbots with better conversational skills
The Verge reports that Facebook is working on more sophisticated chatbots with a "consistent personality" and the ability to carry on better conversations. Feedback from Facebook's FAIR lab showed that customers were unhappy with chatbots' ability to provide context-based responses and their programmed responses, like "I don't know," when faced with questions they can't answer. Facebook's new research is looking for patterns in large datasets that will allow chatbots to converse in a more natural human dialogue.
Snapchat hits 187 million daily active users
Snap's Q4 2017 Earnings Report showed that Snapchat gained 8.9 million daily active users during the last quarter, bringing its total to 187 million daily active users. While still not reaching Instagram and Facebook's user numbers, this growth shows the largest increase in users since 2016. This increase included 3 million new users from outside of the U.S., a market Snapchat has just recently focused on expanding into.
Twitter's increased tweet character count leads to more tweets
Back in November, Twitter increased its tweet size to 280 characters. Though most tweets aren't using the additional characters, the platform has seen an increase in tweets. CEO Jack Dorsey stated that the recent expansion hasn't actually changed the length of messages people are sending out — but it has led to more engagement." The increased engagement has come from more retweets and mentions, higher follower rates, and less abandonment of tweets.
Facebook updates branded content policies
Facebook will no longer allow publishers to take money for posting media they didn't create or weren't involved in creating. These updates to the platform's branded content policies also prohibits publishers from placing ads in video, audio or visual content and states that all branded content may only be posted using the branded content tool and has to feature the proper disclosures.
Related posts:
Archive for Kettie Laky
---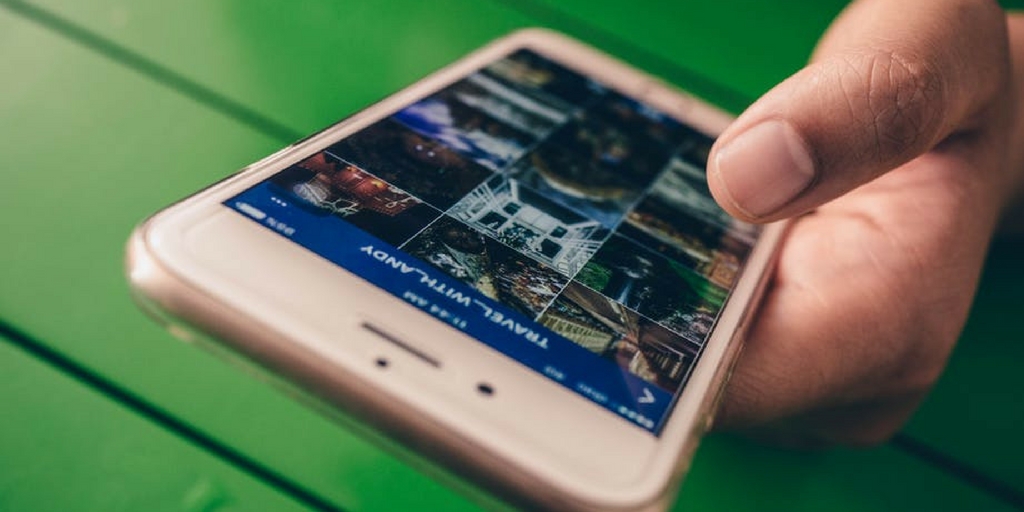 Also in social media news January 2018: SnapChat is considering 3-second unskippable ads; Twitter will now display a video count on all video tweets; and Facebook is rolling out custom audiences for users that linger on ads.
The new year has brought lots of new changes, especially to the Facebook community. I'm sure by now you have heard about the updates to Facebook's News Feed that are having major impacts on business page's organic reach. But the changes don't stop there. Twitter, Snapchat and Instagram are trying to follow Facebook's lead and enhance their user experience. Through updates that include video counts, enhanced data collection, and recommended posts, social media is working overtime to make sure it's active users are staying active.
Here's your social media news for January 2018.
Facebook's News Feed tweak penalizes pages soliciting likes and shares.
Facebook continues to make changes to News Feed — including limiting the amount of content users will see from Pages. See our full update here. Facebook also is tightening the reigns on Pages and individuals that use engagement bait to attract new followers. The site will now penalize posts that ask people to like, share, comment on, or otherwise engage with the post to boost engagement. Posts "that systematically and repeatedly use engagement bait to artificially gain reach in News Feed … will now be shown less," the company announced in early January.
Twitter rolls out account activity API for powering customer service and chatbots
Twitter introduced a new API that will offer developers access to real-time activities, like tweets, mentions and replies, to help update their customer service tools and chatbots. The latest version of Twitter's data collecting software is designed for those who need data for a large number of accounts, multiple URLs, or managed support.
Instagram allows users to send live video in direct messages
Instagram announced that users can now send live videos through direct messaging. By tapping on the Direct icon, users can send live video to a friend or group to encourage them to view the content. "Today's change makes it easy to invite people to watch your live videos and send exciting live videos you're viewing to your friends in real time," says the announcement.
SnapChat contemplating 3-second unskippable ads
AdAge reports that Snap Inc. is giving "serious consideration" to adding 3 seconds of commercial breaks before offering a skip option on ads on SnapChat. This new ad format was created to attract more ad dollars from brands. "Advertisers are not spending as much as they have previously with SnapChat," says the top advertiser from a brand that works closely with the messaging service. "They have to do something that draws more interest from advertisers, and they are getting more aggressive to address the market's needs." If implemented, the postponed skip option would be similar to YouTube's ad experience.
Facebook testing custom audiences for users lingering on ads
Matt Navarra, director of social media for @TheNextWeb, reported a new option for targeting a list of people who have "spent more time than usual viewing your display ads on Facebook and Instagram." The new custom audience option, called Dwell, is an expanded version of Dwell Time, which targeted people who spent any time viewing an ad. In theory, this new custom-audience option will give advertisers the ability to re-target users who viewed your ads but didn't take any action.
Twitter displays video count on all video tweets
Twitter is adding a video count to all organic and video ads. In compliance with the Media Rating Council's video viewability standard, Twitter will count a view once the video has been played for at least 2 seconds and with at least 50% of the video in view. This new update is a minor change to support the company's mission to make the platform more attractive to users. "View counts are a subtle way to encourage people to share more video to the service if they feel their content is being widely seen," writes Garrett Sloane for Adage.
Instagram rolls out recommended pages
Instagram has officially started recommending posts to users based on posts that have been liked by other accounts the user follows. The new feature is being compared to Facebook's Explore Feed, where users can view content from a wider network, not just people and pages they follow directly. But don't worry, the update isn't meant to replace a user's preferred content. The section will appear after a user has viewed all the posts in their feed, an Instagram spokesperson explains, while confirming the feature's public launch to TechCrunch.
Related posts:
Archive for Kettie Laky
---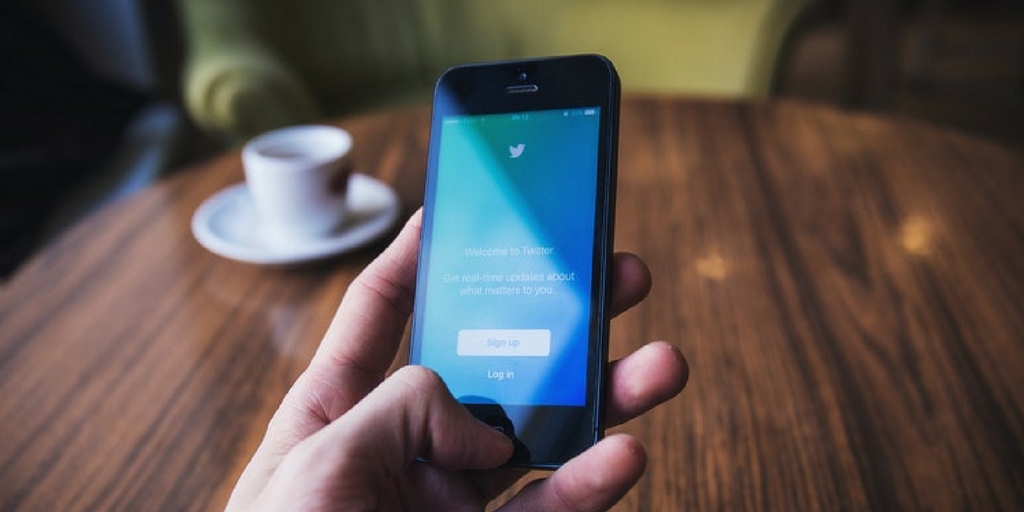 Also in social media news November 2017: Snapchat opens conversation tracking "Snap Pixels," Facebook links Messenger to your News Feed Ads, and Instagram Stories hits 300 million daily active users.
The holidays have everyone thinking about shopping and meal planning, but social media is staying focused on expanding and improving. There's been a big push by the most popular sites to introduce users to new content. And businesses are seeing increased options for getting in front of potential customers.
Here's your social media news for November 2017.
Facebook Rolls Out Its Self-Discovery "Explore Feed"
Facebook has officially rolled out its new Explore Feed, which will help users discover more content across the social media network. Explore will recommend content that it thinks you might find interesting, including posts, articles, photos and videos from users and Pages that you don't currently follow.
"We've heard from people that they want an easy way to explore relevant content from Pages they haven't connected with yet," says Facebook in a statement on their website. Businesses should be optimistic about the potential for users interested in content like theirs to find their pages through the new Explore Feed.
On mobile, the Explore Feed is accessible via the "More" menu in the bottom navigation section, while it's housed along the left sidebar within the "Explore" section on desktop.
Instagram Stories Expands to Your Camera Roll
Instagram Stories now allows users to upload any photos and videos from their cameras. In the past, Instagram limited Stories to photos and videos taken in real time to give viewers "glimpses" into a user's day. The social media network felt this update offers more flexibility and creative choices to its users.
Twitter Launches Self-Serve Advertising
Twitter has officially rolled out its self-serve advertising subscription to the public. Twitter's Promote Mode will automatically amplify a business's tweets to reach the best audience and grow followers. Promote Mode was designed with the goal of letting small businesses and personal brands more easily run ad campaigns on Twitter's platform by automating them, for the price of $99 per month.
Facebook Messenger Makes Sponsored Messages Available to Businesses
Facebook announced that in the next few months advertisers will be able to send promotions to customers who have previously communicated with the brand directly through Messenger. "When it comes to communicating with a brand, 54.4% of U.S. social media users said they preferred messaging channels, including Messenger, over email, phone and online chat," writes Facebook on its website. Facebook's goal is to create a more personalized experience for customers by having promotions come through Messenger, instead of on a generic post.
Facebook Rolls Out News Feed Ads that Link to Messenger
With Facebook's new messaging platform, businesses and developers can take the customer experience to a new level by creating news feed ads that directly open to Messenger conversations. According to Facebook, this new ad format "combines the powerful audience targeting and selection capabilities of ads on News Feed" with "the identity and canonical nature of Messenger conversations" and is available to all Facebook advertisers.
Instagram Stories and WhatsApp Status Hit 300 Million Daily Active Users
Up over 50 million daily active users since June, Facebook reports that Instagram Stories and WhatsApp Status have reached 300 million daily active users. These numbers are almost double SnapChat's daily active users, once again showing the increasing popularity of Facebook and its counterparts.
Facebook Rolls Out Facebook Polls with Photos
Always wanted to know what people think about your brand and your competitors? Now creating polls to get the answers is easier than ever. Facebook officially launched Facebook Polls with the option to add pictures or GIFs. Businesses will be able to track polls about their products or services, as well as the feedback. "Facebook Polls will provide an easy way to spur conversation, gather opinions or organize plans."
SnapChat Opens Conversation Tracking "Snap Pixel" to Marketers
SnapChat recently introduced Snap Pixel, a conversation tracking tool that allows brands to measure the effectiveness of video snap ads on their site traffic. Marketing Land reports that the new Snap Pixel will soon be available to all advertisers as a measurement tool and for retargeting purposes by the end of the year.
Related posts:
Archive for Kettie Laky
---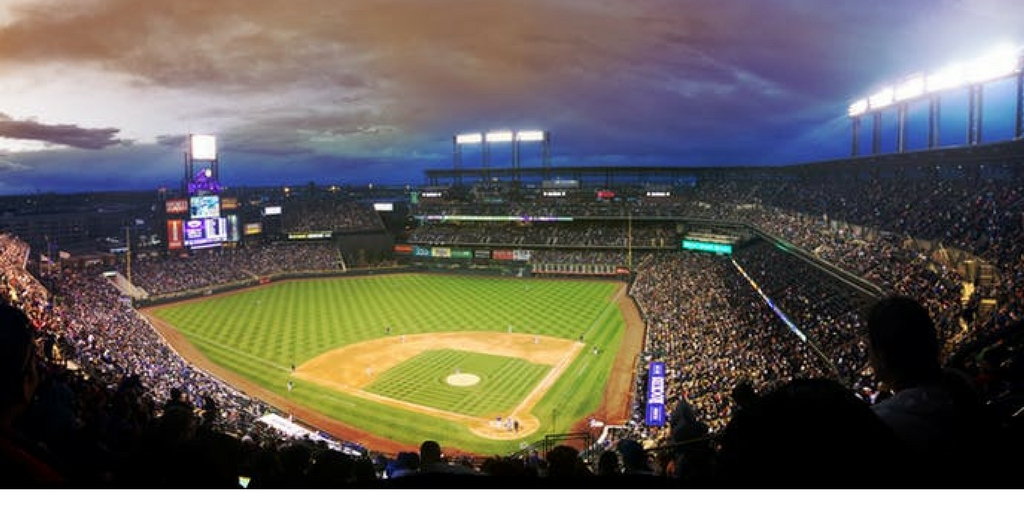 Also in October's 2017 social media news: Vimeo is getting in the live streaming game, Instagram doubles its ad dollars, and YouTube will be taking over America's favorite past time.
While the fall season has many of us wrapped up in blankets with flavored lattes, social media sites are spicing things up in lots of other ways.
Shopping for the holidays just got easier thanks to Instagram. YouTube is taking over Major League Baseball. Twitter is making those Throwback Thursdays way more convenient. And Facebook wants us all to know you can't judge a book by its cover.
Instagram Expands Shopping Capabilities on the App
Instagram is teaming with Shopify to create the capability for brands and retailers to sell products directly from their Instagram accounts. Shoppers will be able to click on the experimental tagging links and purchase products directly through the app. Instagram is working overtime to have 500,000 retailers available for the upcoming holiday season, including Black Friday and Cyber Monday. "Discovery is at the heart of the Instagram experience. Together with Shopify, we are enabling new ways to turn discovery into exploration, allowing Instagrammers to find new things from brands they love and businesses to find opportunities to build relationships with these valuable customers," Instagram said.
YouTube Named Presenting Sponsor of the World Series
YouTube is working overtime to promote its live TV service by becoming the presenting sponsor of the MLB World Series. Kelly Merryman, YouTube's managing director of content partnerships in America, said in a statement that the deal serves to underscore the kinds of popular sporting events that are available on YouTube TV. The multi-tiered deal serves as the first national ad campaign for the video platform and will include national TV ads, on-air mentions during each game, in-stadium branding, and more.
LinkedIn Tests Geofilters for Events and Conferences
LinkedIn is testing the ability for users to tag events and conferences with location-based filters, taking a page from Snapchat. As part of the platform's new native video tools, LinkedIn is giving conference attendees the opportunity to add dedicated event frames to the videos they create while attending such functions. The illustrations are styled like conference badges, with the user's profile photo in the right-hand corner. The badges also indicate the user's role (such as a speaker, panel member, or attendee).
Facebook Tests Publisher-Information Button on Articles
Facebook is experimenting with adding a publisher-information button to articles shared in your News Feed that will provide additional information about the author and context around the article without having to navigate away from the site. The test was born out of feedback from the Facebook Journalism Project, which the 'Book launched to ensure the credibility of content shared by its users . By creating transparency around publishers and their content, Facebook says its helping users to make more informed decisions. "Helping people access this important contextual information can help them evaluate if articles are from a publisher they trust, and if the story itself is credible," wrote Facebook.
Twitter Adding a Bookmarking Tool
Twitter has announced its plan to add a new bookmarking tool to its app. The "Save for Later" tool will allow users to save a tweet to read later on. The feature's impending launch was first unveiled on Twitter itself, naturally, when Head of Product Keith Coleman announced that a new way to save tweets was in the works as a result of a company HackWeek project dubbed #SaveForLater.
Vimeo Launches Live Streaming Platform
After acquiring Lifestream, Vimeo is launching its own live-streaming platform called Vimeo Live. The new platform will allow users the ability to create, edit and distribute live events. The paid membership is promoting better viewer engagement, speedy support, and in-depth analytics to track your progress.
Instagram Grows by 100 Million Users in Four Months and Doubles Advertisers
Instagram is having a pretty good year. It has reached over 800 million monthly users, with 500 million daily active users. This is a 100-million-user increase since April. And the platform's growth doesn't stop there. Instagram also reported it has 2 million advertisers. "Time spent watching video on Instagram is up more than 80% year over year, while the number of videos produced per day has increased by 4x from last year. With the emergence of innovative mobile video formats, like Instagram Stories, business are finding more opportunities to connect with their audiences, whether on the go or in the moment," wrote the Instagram Business Team on its Business Blog.
YouTube Debuts New Ad Tech Tools for Brands
YouTube is making it easier for advertisers to get in front of their target audiences. Marketers can now reach potential customers based on their searches and the videos they're already watching with four new ad tech tools:
Video Ad Sequencing, which allows advertisers to create a video funnel that moves users through a planned sequence of video ads;
Director Mix, which automatically customizes video content for different audiences;
Custom Affinity Audiences which allows advertisers to define audience targeting based on users' YouTube searches;
Neilsen's Matched Panel Analysis, which allows advertisers to measure the impact of video alongside other Google campaigns on offline sales.
The video site is hoping to make it easier to create a relationship between what advertisers have to offer and the people that are interested in those offers.
Related posts:
Archive for Kettie Laky
---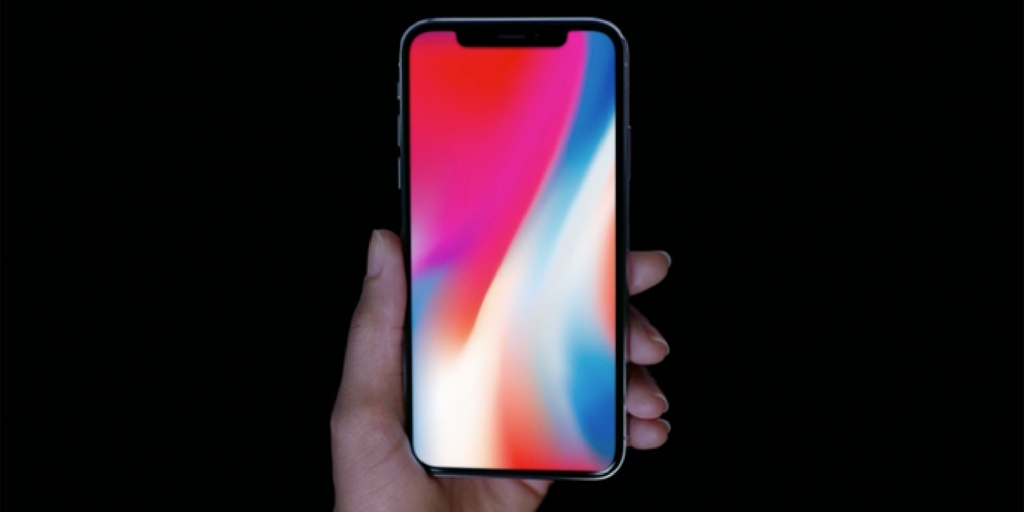 Also in September 2017's social media news: YouTube gets a new look, and LinkedIn adds a native advertising network.
With fall officially in swing, social media platforms have turned up the heat. During the month of September, Facebook has launched its original video content tab and begged music executives for the ability to download songs. YouTube reworked its mobile app and came out with a fresh, new design. LinkedIn introduced us to its new Audience Network. And Instagram just got easier to troll at work. Here's this month's social media news.
Facebook Watch Makes Its Appearance on Profiles
Facebook has officially rolled out its new Watch tab, which allows users to subscribe to original video content. The tab was available to a test audience in August, but is now open to all users in the U.S. on mobile, desktop and Facebook's TV apps. Facebook is hoping to boost ad sales through the new content and create one more reason for people to continually check back in on their newsfeeds for content they can't get anywhere else.
Apple Unveils iPhone X
On the heels of the iPhone 8 and iPhone 8 Plus release is the newest Apple must-have: the iPhone X. The X introduces a new wraparound screen and Apple's cutting-edge technology, Face ID.  Face ID is enabled by the TrueDepth camera and projects and analyzes more than 30,000 invisible dots to create a precise depth map of your face. This will allow users to access Apple Pay by simply looking into their screen. The phone also includes powerful new augmented reality features. At a press conference, the tech giant demonstrated high-fidelity visuals placed dynamically in the real world, viewable through the iPhone's camera lens.
YouTube Unveils New Logo and Features on Mobile App
YouTube continues to evolve with its growing popularity. Recently, the video site came out with a sleek new design. The new logo and icon are cleaner, more flexible, and better designed for a multiscreen world. YouTube has also added speed up and slow down features to playback and the ability to browse new videos while viewing video content. YouTube is hoping these changes will continue to increase user engagement and usability.
Instagram Moving to Your Desktop
Instagram just launched instagram.com, allowing users to view Stories on their desktops. Soon, users will be able to create and post Stories to the website from their phones, as well. "Stories has quickly become an important part of the Instagram experience — over 250 million people use it every day to see what their friends are doing in the moment. Now we're excited to bring stories to people who use Instagram on the web."
LinkedIn Introduces New Audience Network
LinkedIn has launched its new LinkedIn Audience Network, "a native advertising network that enables you to reach even more professionals with your ads by placing your Sponsored Content on high-quality, third-party publishers across mobile and desktop." The new network was created to help businesses increase their marketing footprint, cut budgets, and expand their content's reach. LinkedIn assures marketers that it has "taken measures to ensure brand safety within [its] recently launched LinkedIn Audience Network," such as vetting partner publishers to verify that they meet its advertising guidelines and regularly monitoring campaign activity on the network.
Twitter Adds Team Managements Feature
Now your colleagues can keep their Twitter passwords to themselves. The social media app just launched a new team management feature, called TweetDeck Teams, which allows multiple people to login to the same account without sharing passwords. The new feature divides users into three categories: owner, administrator, and contributor, and gives various levels of functionality to each category.
Facebook Artificial Intelligence Training Bots to Mimic Emotions
Facebook's AI researchers are working to introduce the first robots that can replicate human emotion through subtle facial expressions. In newly released papers, the researchers discuss their overall success with their efforts and the affects this could have on videos in the future. These researchers are hoping the bots will one day improve the avatars in virtual reality.
Facebook Offers Hundreds of Millions for Music Rights
Facebook is offering up cash — and lots of it — to music producers and creators so users can legally include songs in videos they upload to the site. Reports indicate that Facebook has offered hundreds of millions of dollars to make the deal happen. Music owners have been negotiating with Facebook for months in search of a solution, and Facebook has promised to build a system to identify and tag music that infringes copyrights.
Related posts: