8 business lessons from House of Cards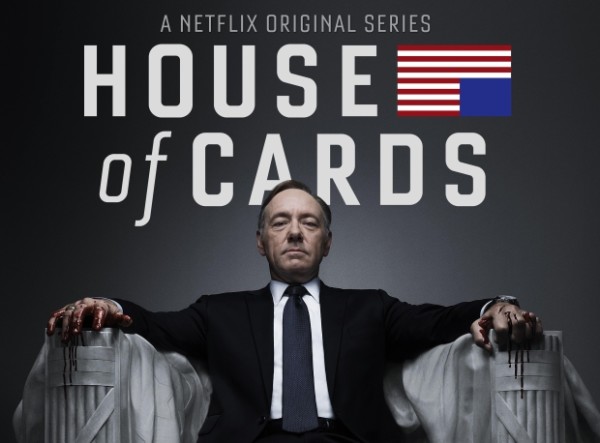 Frank Underwood and his house of cards offers up valuable business lessons.
Netflix's Emmy-winning drama House of Card's is one of the most binge-watched shows. Two percent of U.S. Netflix subscribers watched the entire 649 minutes of the second season in just over 72 hours. Around 6 to 10 percent of US subscribers watched at least one episode of the season the weekend it was released.
At the heart of House of Cards is Frank Underwood (F.U.), a man you hate to love.  Notwithstanding Frank's blatant disregard for morals and ethics, Frank and his house of cards offers up business lessons.
1.  Relationships matter
Frank focuses much of his time on forging and nurturing relationships.  He understands that relationships matter.
Relationships between individuals and relationships between organizations are what drive success.  Develop and nurture relationships.
2.  A strong team is essential
Frank's team is critical to his success.  This is not happenstance.  Frank has assembled a team comprised of individuals with the right skillset to achieve his goals.  He understands that success cannot be achieved without these individuals.
Assembling the right team is critical whether it be at the project or organizational level.  A strong team is essential for success.
3.  Be proactive
Frank once said: "If you don't like how the table is set, turn over the table."  Frank does not wait for things to happen, he makes things happen.
If you don't like how it is going (or not going), do something about it.
4.  Stay true to your word
In business as in life it is important to stay true to your word.  In Frank's words: "The nature of promises, Linda, is that they remain immune to changing circumstances."

5.  Knowledge is powerful
"I don't want to assume, I want to know"
Knowledge is critical to Frank's success.  Frank doesn't make assumptions, rather he takes the time to learn the facts and to learn how the information he has gathered can best be used.
Do the same.  Take the time to learn about what matters to those around you, to your customers, and your industry.  Use this knowledge constructively.
6.  Emotions matter
Not all decisions are made based on logic.  Although often ignored, emotion plays a significant role in business.  Understanding and speaking to the emotions of a customer or potential business partner, for example, can be the key to success.  Or as Frank puts it: "I should have thought of this before. Appeal to the heart, not the brain."

7.  Change often
Remy Danton, Frank's former Chief of Staff, gives Frank a watch inscribed with a quote from Winston Churchill: "To improve is to change. To perfect is to change often."
Change is critical.  Without change it is not possible to meet the dynamic needs of customers and of your business.  Without change growth opportunities will diminish.
8.  Don't let your weaknesses be your downfall
Don't let your weaknesses be your downfall. Work at strengthening your weaknesses so that you are not an easy target.  As Frank points out:  "Even Achilles was only as strong as his heel."
9.  Don't lose sight of the details
The details often get lost in the big picture.  However, it is often the details that are critical to success.  As Frank puts it: "Pay attention to the fine print.  It's far more important than the selling price."