What you need to know about social media ROI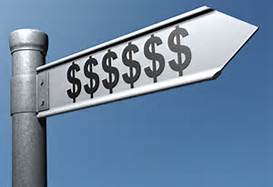 Return on investment (ROI) is not a metric which is well suited to measuring the value participating in social media can bring to a company.  And, unfortunately, there is no distinct metric or formula that can completely capture the impact, value, and ramifications of participating.  Because of this, many companies choose not to participate in social media.  This is a mistake.  While measuring social media ROI may not be as easy as pie, it can be done.  And, more often than not, participating in social media will yield a positive ROI.
Investing just six hours a week in social media can yield a positive ROI
According to the 2013 Social Media Marketing Industry Report, 92 percent of respondents reported that spending as little as six hours a week on social media increased exposure to their business. Sixty-four percent of respondents reported that by spending as little as six hours a week on social media they were able to see lead generation benefits.  In addition to increased business exposure and lead generation benefits, respondents also reported that participating in social media reduced marketing costs. Specifically, 38 percent of companies with 1,000 employees or more reported that social media decreased marketing expenses and 62 percent of businesses with 10 or fewer employees reported a decline in marketing expenses.  Social media was also found to benefit companies with respect to gaining marketplace intelligence–71 percent of respondents who spent at least six hours per week on social media reported an increase in marketplace intelligence.
More exposure, more traffic, more leads, more customers
Turning to an example, SFJ Material Handling Equipment, a family-owned company established in 1979, is the largest stocking distributor of new and used material handling equipment in the United States.  The company has more than 53,000 followers on Twitter (and is gaining 200 to 400 followers per week), more than 38,000 Facebook likes, and has more than 2,000 Google+ followers.  The company reports that nearly 20 percent of their website traffic is driven by social media.  Stafford Sterner, President, notes "If you're trying to reach out to totally new markets, then you might want to do Facebook and Twitter.  If you're comfortable building that relationship with people or companies you're close to, then it's LinkedIn."
Another example is that of Kinaxis, a supply chain management company.  Kinaxis launched an online social media campaign with the objective of doubling leads and web traffic numbers.  The campaign included two online comedy series (Suitemates and The Late Late Supply Chain Show) and the launch of the company's 21st Supply Chain Blog.  The campaign was successful–web traffic increased by 2.7 times and leads increased by 3.2 times.
When executed correctly, your company can realize a positive ROI on your investment in social media.
Not participating in social media is a mistake your company can not afford to make.