Archive for the "Marketing" Category
---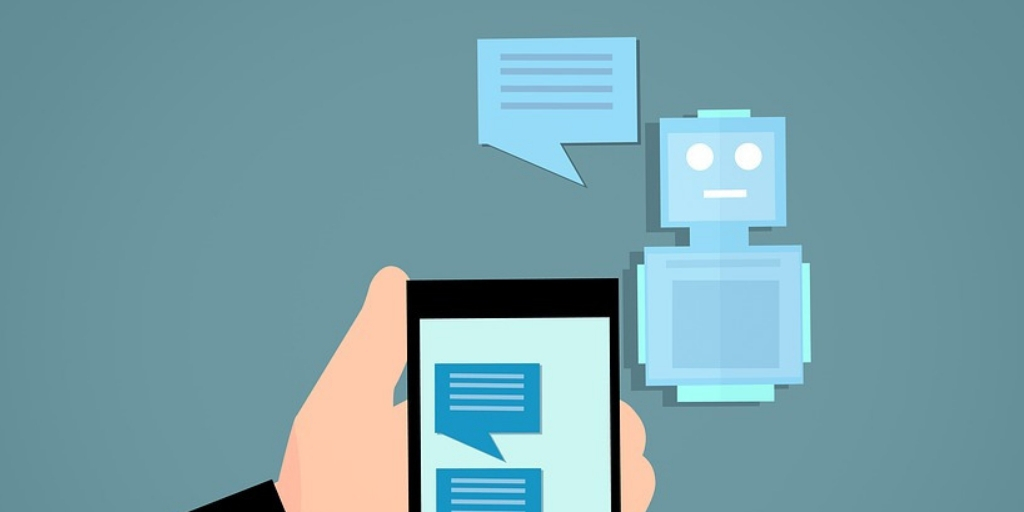 Chatbots are a must-have lead generation and customer service tool for supply chain businesses in 2019.
The newest generation of B2B buyers is increasingly dominating the two-way conversation between marketers and buyers. They prefer to gather purchasing information on their own — overwhelmingly via online searches, vendor websites, and peers and colleagues — rather than talking to sales representatives. They are unsubscribing from marketing emails at alarming rates, citing over-communication as the number-one reason why. And they are using messaging platforms to speak directly with brands when they have questions or problems.
At the same time, buyers are demanding more personalized communications, faster response times, and an improved, cohesive user experience on all of a vendor's digital channels.
All these factors are driving the growing popularity of chatbots as a lead generation and customer service tool. But, at Fronetics, we think it's time to stop viewing them as a trendy communication mechanism and more as a necessary part of a supply chain operation's marketing strategy.
Chatbot applications for the supply chain
I've written before about the impressive implications that automation has for supply chain marketing & sales efforts. (HubSpot reports that businesses using marketing automation receive a 451% increase in qualified leads.) At Fronetics, we're seeing chatbots as one of the most successful and easy-to-implement marketing automation tools in the current marketplace.
Chatbots are relatively inexpensive, inherently low-maintenance, and surprisingly user-friendly — to both the buyers interacting with them and the vendors setting them up. They help website visitors find the information they need quickly, while gathering user data that is useful in marketing and sales efforts, all without taxing human resources. In fact, Chatbots Life reports that businesses can save up to 30% of costs associated with servicing customer requests by using a chatbot.
Millennials, in particular, appreciate the quick, easy, and unobtrusive communication option that chatbots offer. And, as we all know, this generation comprises an increasing percentage of the B2B purchasing landscape. In a crowded marketplace, vendors that offer a pleasing user experience will have the competitive edge when it comes to winning business and growing a base of loyal customers.
A real-life example
We are recommending chatbots to clients because we have seen firsthand how effective they can be. I'll give you an example from our own experience at Fronetics.
We recently implemented a chatbot on our website that we synced with my calendar, allowing users to schedule a time to speak with me about our services. I am not exaggerating when I say that within 24 hours, we had a lead come through the bot. I spoke with that lead at the time he scheduled, the next morning, and delivered a proposal to him the next day.
Chatbots are here — in a big way. If you're not using one, your competitors certainly are (or will be soon). Having a chat mechanism on your website will soon be the difference between winning more business and missing out… if it's not already.
This post originally appeared on EBN Online.
Related posts:
Archive for the "Marketing" Category
---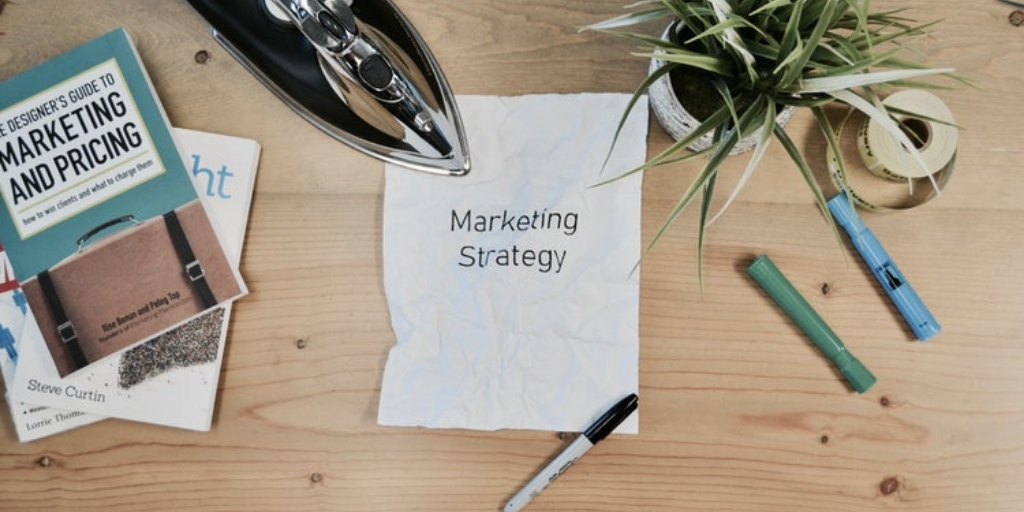 Here's why manufacturing marketers should skip the sales pitch and create content that prioritizes the needs of their target audience.
---
Highlights:
Research indicates that only about half of manufacturing marketers are prioritizing their audience's needs when creating content.
Inbound marketing (like content marketing) is more effective than outbound marketing for B2B businesses.
A documented strategy will help you get started creating focused, quality content.
---
One statistic is sticking out to me in the Content Marketing Institute's Manufacturing Content Marketing 2019: Benchmarks, Budgets, and Trends report. According to the research, half (51%) of manufacturing marketers reported that they always or frequently prioritize their sales/promotional message over their audience's informational needs when creating content for content marketing purposes.
Let's think about that for a second.
A preponderance of manufacturing content marketers are, unfortunately, missing the point.
We've written before about why inbound marketing, like content marketing, is more effective for the supply chain than more traditional outbound marketing techniques. And while it's true that "the supply chain is increasingly seeing the value of moving to an inbound marketing strategy," the CMI's research suggests that it's taking some marketers a long time.
Why you should be putting your audience's informational needs first
Why should you be emphasizing your audience's informational needs over your promotional goals when creating content?
One of the basic premises of content marketing is the recognition that, increasingly, your customers want much more from you than your product.
Click To Tweet
The short answer is: because your audience prefers it. One of the basic premises of content marketing is the recognition that, increasingly, your customers want much more from you than your product. For manufacturing marketers, this means that customers want value separate from and outside of the sales funnel.
Enter content marketing. Creating effective marketing content relies on accepting that your business has much more to offer than its primary products and services. In fact, your most valuable commodity, as we've often said before, isn't any material or service — it's the knowledge, expertise, and informed, unique perspectives you have to offer.
Strategize to put customers first
To successfully adjust your content marketing efforts to put your customers' informational needs first, the first step is having a well-defined, measurable strategy — and documenting it. This means defining precisely who you're trying to reach and developing a complete target buyer persona(s).
Once you've defined exactly who you're trying to reach, it's time to identify the unique questions, needs, and challenges this target buyer faces. Chances are, your business has not only the products to meet those needs, but also the information to answer question and offer valuable insights.
One of the benefits of a documented strategy, with clearly stated objectives, is that it allows you to set up metrics and evaluate your successes and shortfalls. This is where you can start listening to your target buyers. You can even solicit responses from them via email and social media that will allow you to target and hone your efforts in the future.
Meeting manufacturing marketers' challenges
The CMI's research reinforces the fact that manufacturing marketers face unique challenges. The top reported challenge was "creating content that appeals to multi-level roles within the target audience."
According to Achinta Mitra, founder of Tiecas, an industrial marketing consultancy, "Buying decisions are made by a committee and very rarely, if ever, by an individual. Some of these stakeholders may never interact with your content or visit your site."
Essentially, there are various types of buyers with various needs — meaning their content needs are different. Mitra advises bringing "subject matter experts to the forefront, and letting marketing do the heavy lifting in the background." He bases his advice on the belief that "one engineer to another is a powerful concept for earning trust, gaining credibility, and winning the mindshare of engineers and industrial professionals."
If you're thinking beyond downloads when creating content, and truly prioritizing quality information, your content will function broadly throughout the complex manufacturing buyer's journey.
Related posts:
Archive for the "Marketing" Category
---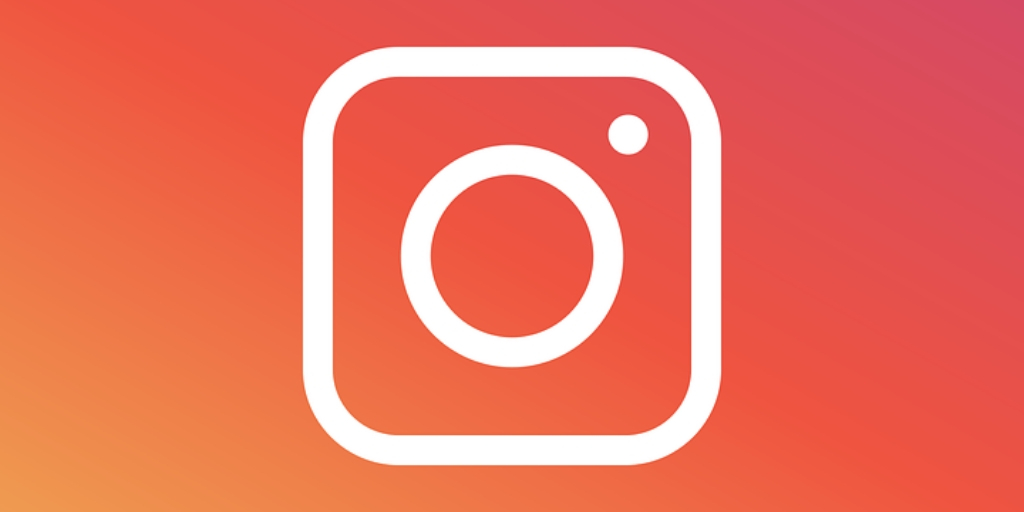 Many B2B organizations are using Instagram to grow business. Here are a dozen Instagram tips to help you use the platform effectively.
---
 Highlights:
Instagram has become the second most used social media platform, up from fourth in 2017.
Audiences love real-time content, like Instagram Stories. It lets them feel a genuine, human connection — the creation of which sometimes poses a challenge for B2B marketers.
An effective Instagram presence has the potential to grow brand awareness, improve your reputation, and generate qualified leads.
---
Recent research on social media use shows that 66% of brands now use Instagram. As of 2018, it was second-most used platform by businesses, up from fourth in 2017. If you're considering using this social media network for your business, which you should be, our 12 Instagram tips can help you get started.
12 Instagram Tips for Supply Chain Companies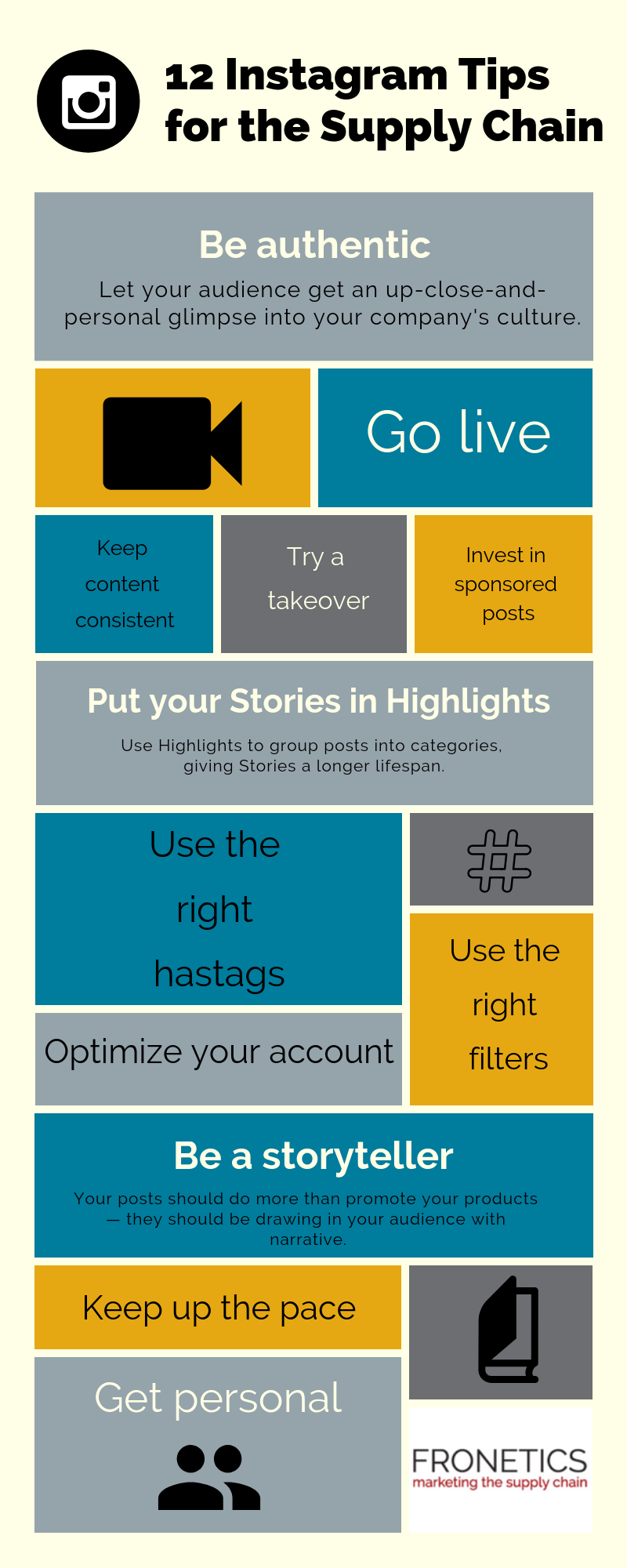 1.      Be authentic
Many supply chain companies often fall into the trap of using stock photography or overly staged promotional pictures of products. The ethos of Instagram is all about authenticity and personality. Let your audience get an up-close-and-personal glimpse into your company's culture with real photos of the people, places, and things that make your business run every day.
2.      Optimize your account
Before we get to anything fancy, take a step back and make sure your Instagram account is fully optimized. This means you need:
a bio with a link to marketing or product pages related to a specific keyword or hashtag;
image captions, which can reference the link in your bio;
a search-friendly username; and
a compelling profile image that reflects your company.
3.      Go live
Live video is the "it" trend in social media marketing, with 63% of marketers reporting that they plan on adding it to their overall strategy. Audiences love real-time content, and it lets them feel a genuine, human connection — the creation of which sometimes poses a challenge for B2B marketers.
4.      Put your Stories in Highlights
In addition to its Stories feature, Instagram now lets users create a featured group of "Highlights" in various categories on their profiles. Stories have only a 24-hour lifespan, so featuring your most effective Stories clips in Highlights gives them a second life and a chance to engage future followers. One of the best features of Stories and Highlights is that it allows companies to view and analyze how users have viewed and interacted with their content.
5.      Keep up the pace
Instagram is one of the easiest social media platforms to post on. That means you can quickly snap photos wherever you are — say, at a conference or event, or even on your way into the office — and publish it instantly. This is great for reaching the coveted millennial audience, which seems to have an unquenchable thirst for consuming content, particularly images and graphics.
6.      Keep your content consistent
Posting on a consistent timetable is crucial to maintaining an active following. Posting irregularly means you risk your followers forgetting about you, and posting all at once can annoy and drive followers away. Ideally, companies should post 2-3 times a day, but you'll need to test how many times a day is most effective for your particular business in engaging your specific audience. For more, check out our guide to when to post on social media.
7.      Try a takeover
Taking over the Instagram account of a partner company or customer is a great way to draw attention from an existing and relevant audience, providing mutual benefits to both parties.
8.      Invest in sponsored posts and product reviews
Optimizing your account and following Instagram best practices will go a long way toward earning authentic followers that could become future leads and/or customers. But to really boost your impact, it pays to take advantage of influencer marketing on Instagram. Create a list of large accounts in your vertical (think industry media sites and partners), follow them, and reach out to their marketing team to ask about sponsored-post pricing. Be on the lookout for influencers with a high engagement rate relative to number of followers.
Optimizing your account and following Instagram best practices will go a long way toward earning authentic followers that could become future leads and/or customers.
Click To Tweet
9.      Use the right hashtags
One of the most effective ways to grow your Instagram following is to use hashtags effectively. Since Instagram gives users the ability to follow hashtags that interest them, and they function as links to other relevant content, choosing the right hashtags is the ideal way to reach and engage your target audience.
Keep an eye on accounts of peer brands to stay up to date with the best hashtags to use. The most effective hashtags are short, memorable, and easy to read. You can also use an online tool like InconoSquare or Websta to find relevant hashtags for your business.
10.  Use the right filters
Sure, filters are great for turning boring or poorly lit photos into more engaging images. But, it turns out that which filter you choose really does have an impact on engagement. These lighting and color presets offered by Instagram have the potential to create mood and style in your image content. According to Iconosquare, these 10 filters are currently the most popular on Instagram:
Normal (No Filter)
Clarendon
Juno
Lark
Ludwig
Gingham
Valencia
X-Pro II
Lo-fi
Amaro
11.  Be a storyteller
Instagram is all about visual storytelling. Your posts should do more than promote your products — they should be drawing in your audience with narrative told through a visual format. Instagram Stories are an ideal way to engage your audience!
12.  Get personal
Go in deep and personal with your customers by answering their questions via 10-second videos. You let your viewers feel like they're being heard. Plus, short videos are ideal for reposting.
The Bottom Line
Instagram is an extremely effective tool for B2B businesses. These Instagram tips for using the platform will help you create and nurture a loyal, engaged audience base. In turn, an effective Instagram presence has the potential to grow brand awareness, improve your reputation, and generate qualified leads.
Related posts:
Archive for the "Marketing" Category
---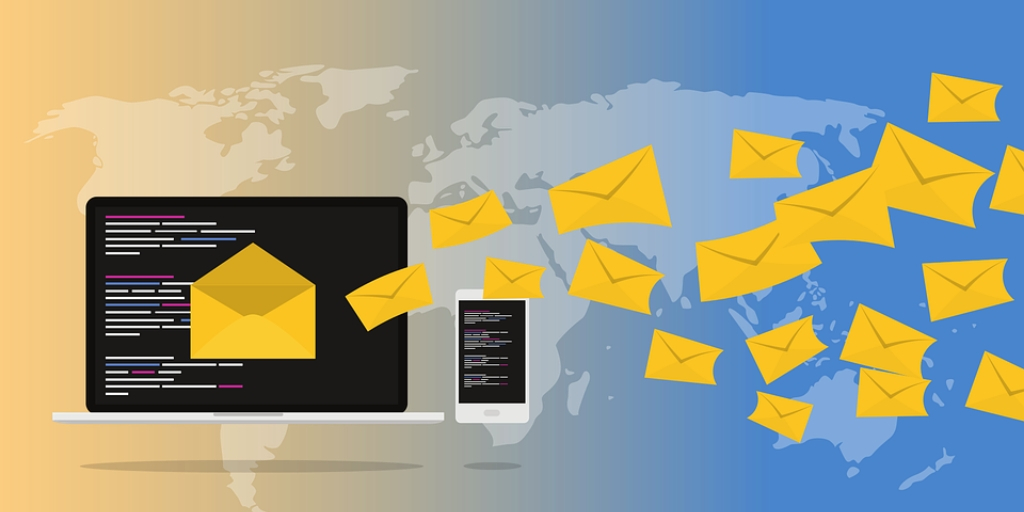 Packaging industry marketers: check out these marketing automation tools for email workflows, social media scheduling, and customer relationship management.
---
Highlights:
Customers increasingly expect packaging to be personalized to suit their needs.
Personalize leads' interactions with your business through automated processes.
Get help with email workflows, social advertising, and customer relationship management.
---
Lately it seems like everyone is talking about marketing automation. As B2B buyers increasingly demand personalized experiences through the buyer's journey, marketers' jobs are getting tougher, as they need to provide custom lead-nurturing content to all prospects in their databases. This is particularly true for the packaging industry, as B2B customers expect that packaging will be highly personalized to suit their needs.
And that's where automating marketing tasks can help.
The term "marketing automation" refers to a variety of tools used to automate the process of personalizing leads' interactions with your business. The sheer variety of these tools can sometimes be overwhelming — so we've pulled a few of our favorites in the categories of email workflows, paid advertising, and customer relationship management.
6 marketing automation tools packaging marketers
Email workflows
1.      Customer.io
This tool lets you send targeted messages to your customers, crafting them based on how they interact with your business and making personalized messages simple. You can also keep track of conversions and create customer profiles. Our favorite part? It integrates with your mobile app or website, letting you see data in real time and trigger actions by adding in predefined rules.
2.      Constant Contact
This powerful tool has some features that are unique — and can take your marketing capabilities beyond the basics. Beyond setting up and managing an automated database, Constant Contact offers Facebook fan promotion, coupons and deals, and event management.
Paid advertising tools
3.      AdRoll
This is an extremely effective tool for retargeting customers through re-engagement on Facebook, Twitter, and elsewhere on the web. It offers cross-device and cross-platform retargeting capabilities, as well as flexible segmentation, letting you provide customized experiences that dramatically improve your marketing efficiency. It also offers customized budgeting and full control over ad spend.
Customer relationship management (CRM)
4.      Pardot
Pardot is an all-inclusive marketing automation suite, but it's particularly strong for amping up your engagement with CRM integration. It's a great tool for helping your sales team shorten the sales cycle. And, in addition to CRM integration, it offers email marketing, lead nurturing, lead scoring, and ROI reporting.
5.      Marketo
This cloud-based marketing software lets you drive revenue with lead management and mobile marketing. It not only helps build customer relationships, but it helps you sustain them as well. Best of all, you can try it out for free until you're sure it's right for your business.
Bonus all-in-one tool
6.      HubSpot
HubSpot is an inbound marketing tool that lets you generate leads, close deals, and manage your sales pipeline from start to finish. It integrates beautifully with a content marketing strategy, with the goal of turning outbound leads into inbound ones. It includes revenue reporting, custom-event reporting, custom-event automation triggers, predictive-lead scoring, contacts and company reporting, and event-based segmentation.
What marketing automation tools are you using to create efficiencies in your packaging business?
Related posts:
Archive for the "Marketing" Category
---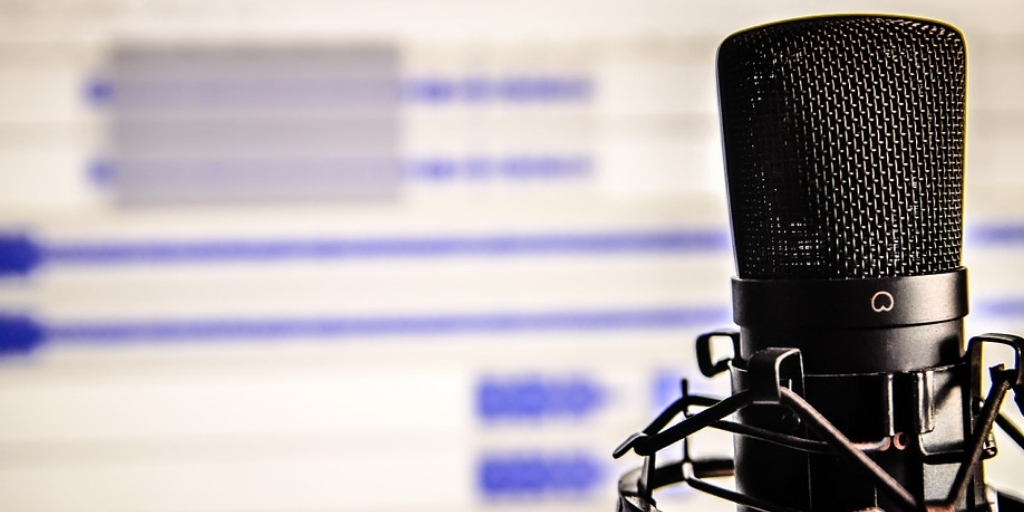 Here are our picks for the best podcasts for the supply chain for industry insights, analysis, and conversation.
---
Highlights
Professional content is now available via podcasts
Listen to conversation on transportation, SCM, manufacturing, automation, and more
Get timely information from knowledgable people in the industry
---
Back in the day, fighting traffic on the morning commute was generally accompanied by the radio. But these days, podcasts are taking over, as more and more people are catching on to the benefits of being able to choose exactly what content they want to hear and listening to it at their convenience.
You're probably already aware of smash hit podcasts like Serial or This American Life, but we're giving you the scoop on the podcasts you should be listening to that pertain to the supply chain and logistics industry.
Click To Tweet
You're probably already aware of smash hit podcasts like Serial or This American Life, but we're giving you the scoop on the podcasts you should be listening to that pertain to the supply chain and logistics industry. Why not feed your mind and get the inside track on industry happenings on your commute?
Here are 5 of our favorite podcasts for the supply chain and logistics industries this year.
5 podcasts for the supply chain
1)      Supply Chain and Logistics Management
The official podcast from the Cranfield Centre for Logistics and Supply Chain Management brings knowledge and experience from 50 years of educating business leaders at Cranfield University. The podcast is free on iTunes, and covers topics such as logistics and transportation management, with great episodes on topics like "Supply Chain Resilience," "Operating Supply Chains in China," and a fantastic guide to the basics, "What is Logistics and Supply Chain Management?"
2)      Talking Logistics with Adrian Gonzalez
Supply chain and logistics analyst Adrian Gonzalez's conversational podcast is a perennial favorite. Talking Logistics is formatted as an online video talk show and blog, featuring interviews with industry thought leaders and newsmakers. The show has a friendly feel and is easy to follow. It features guests including supply chain and logistics executives from leading manufacturing and retail companies, professors from respected academic institutions, executives from third-party logistics and technology companies, and authors.
3)      SupplyChainBrain
The SupplyChainBrain podcast features in-depth conversations with industry practitioners, academics, consultants, and other experts from every imaginable aspect of supply chain management and international trade. The podcast has updated weekly since its launch in 2013, an impressive feat, and features great episodes on robotics, including "The Future of Robotics in Logistics" and "Dancing with Robots on the Factory Floor."
4)      Marketing Over Coffee
While it doesn't carry a specific supply chain focus, Marketing Over Coffee is a place to stay up to date with all things digital marketing — which is important for supply chain professionals sector-wide. Hosted by John J. Wall and Christopher S. Penn and recorded in a local coffee shop, each episode is an easily approachable 20 minutes long. It's casual, conversational, and full of tips on social marketing, SEO, search marketing, copywriting, and affiliate marketing.
5)      Robohub Podcast
Robohub is a non-profit online communication platform that brings together experts in robotics, research, start-ups, business, and education from across the globe. Robohub's podcast is a comprehensive and engaging source for various perspectives in the robotics industry. It's great listening for timely information presented thoughtfully by knowledgeable people in the industry.
Related posts:
Archive for the "Marketing" Category
---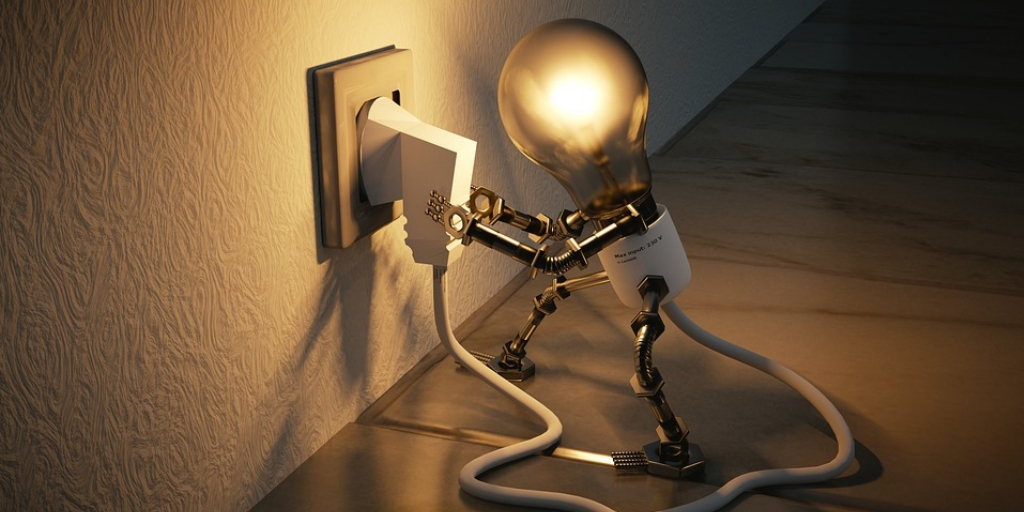 These 6 robotics blogs are our favorite reads for gathering information, analyzing issues, and staying current in an industry that is rapidly changing every day.
---
Highlights:
Follow these 6 blogs for the latest on the robotics industry.
Featuring a variety of expert perspectives analyzing issues and trends
Get everything from the big headlines to niche opinion pieces
---
It's not easy keeping pace with the latest developments in robotics, an industry where changes are happening swiftly and often. Not only that, sorting through masses of media sites and conversations to find informed, up-to-date coverage of these changes can be utterly overwhelming.
Luckily, there are places where you can find the kind of information and analysis you need. These 6 robotics blogs are on our reading list — and we think they should be on yours, too. Here, you'll find blogs that focus completely on covering news, trends, and issues within the robotics industry.
Top 6 robotics blogs for industry news, trends, and insights
1.      Robohub
Robohub covers all things robotics, drawing from a dedicated global community and featuring many different perspectives including robotics research, start-ups, business, and education. It's one of the more prolific blogs in the industry, sometimes publishing several posts per day.
If you're looking for timely information presented thoughtfully by knowledgeable people in the industry, start with Robohub.
Click To Tweet
Robohub describes itself as "more than just an online robotics news site." If you're looking for timely information presented thoughtfully by knowledgeable people in the industry, start with Robohub.
2.      Robotics.org
The Robotics Industries Association's online presence, Robotics.org, has both a news stream, which releases the latest from the robotics industry, and an Industry Insights stream, where you can find expert analysis of the latest issues. The site posts frequently and is a great go-to for the big news in the industry, as well as some insightful analysis.
3.      RoboGlobal News
When you're looking for a quick rundown of the latest headlines in robotics, as well as occasional posts offering deeper insights, RoboGlobal is a great resource. It explores "the rapidly evolving universe of Robotics, Automation, and Artificial Intelligence" from an investment perspective, making it a great resource for businesses. RoboGlobal tracks trends in robotics stocks, while the News blog examines overall trends in the industry.
4.      Robotics Business Review
The Robotics Business Review describes itself as "the largest, most comprehensive online robotics news and information resource." It generally posts several times a day, about all aspects of the business of robotics — including AI, manufacturing, the supply chain, drones, health care, CRO, and more. The posts that are publicly viewable are only short abstracts — to see complete articles, you must pay a yearly membership fee.
5.      The Robot Report
Headed up by roboticist Frank Tobe, The Robot Report follows the business of robotics and reports regularly on developments from across the industry, including academia and research, technologies, design and development, markets, and investments. Tobe is also the co-founder of Robo-Stox, which is now Robo-Global, a tracking index for the robotics industry. He brings this perspective to the articles he curates and authors.
6.      Robotics Industry News, Applications, and Trends at Robotiq
Robotiq posts news stories weekly about the robotics industry. The majority of their coverage focuses on collaborative robots and the technical issues surrounding robotic grasping, force sensing, and robot vision — since they manufacture grippers, force sensors, and cameras. However, they additionally post about robotic fundamentals and offer industry insights.
Which robotics blogs are you following?
Related posts: