The Current State of M&A: The Boom, The Failure, The Future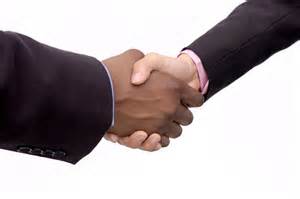 M&A can be a strategic move to increase visibility, efficiency, and profits, as well as a smart way to plug missing capabilities within a company, reach new markets, and expand geographically. M&A activity in the past few years has been bustling in all sectors, seeing a rise in both the number of deals and the valuation of them. Given our awareness that so many deals can fall through for various reasons ranging from objections from regulators and consumer advocates to an unraveling of confidence within the two companies, the amount of deals that have recently been attempted and successfully completed is impressive.
In  A Comprehensive Guide to Mergers & Acquisitions: Managing the Critical Success Factors Across Every Stage of the M&A Process, that authors point out that: "many research studies conducted over the decades clearly show that the rate of failures is at least 50 percent. In surveys conducted in recent years, the percentage of companies that failed to achieve the goals of the merger reached 83 percent." If the odds are so great, and the payoff may not be fully beneficial, why has M&A been booming? Will we see the bubble burst in the coming years?
The M&A Boom
According to the 2014 Deloitte M&A Trends Report, "activity had flagged in 2012 amid economic malaise in certain European markets and key emerging markets, as well as uncertainty about health care and other regulatory and legislative matters in the United States." In 2013, with the economy slowly seeing signs of improvement, M&A activity also started to strengthen.
As stated by Big Four auditor PriceWaterhouseCoopers, 2014 was a very strong year for M&A and 2015 is set to follow suit. Robert McCutcheon, PWC's U.S. industrial products leader, claims, "CEOs are more optimistic about the state of the U.S. economy and growth prospects domestically. That CEO confidence coupled with historically low commodity prices, new advanced technologies and a skilled U.S. labor force will likely continue to give the U.S. industrial products sector competitive advantage in the marketplace. We believe that the U.S. manufacturing resurgence will also continue and M&A will be a big part of the industry's growth prospect going forward."
Thompson Reuters' recent  Mergers and Acquisitions Review indicated that worldwide M&A had increased by 47% from 2013 to 2014, and that North American M&A increased by 55% during this period. With many pointing to continued economic improvement for the rest of 2015 and into the coming years, and with 84% of corporate executives anticipating "a sustained, if not accelerated, pace of M&A activity in the next 24 months", when might we see the mighty growth of M&A plateau or decline?
Recent Failures
One of the most current failures in manufacturing came when the Department of Justice found that combining business between American company, Applied Materials, and Japanese company, Tokyo Electron, would "restrict competition". The $10 million deal fell through in late April. With so many requirements, restrictions, and reviews of high dollar deals, these disappointments are commonplace.
Despite megadeals – transactions worth more than a billion dollars—rising from 62 in 2013 to 95 in 2014, many larger companies attempt but can not successfully complete an M&A deal. Perhaps the year's largest M&A collapse came when regulators and consumer advocates prevented a $4.5 billion deal between Comcast and Time Warner Cable.
Over the years there have been many unsuccessful M&A deals. New York Times article As Big Merger Deals Boom, So Do Big Failures, author William Alden points to some of the largest megadeals gone awry, with many of the most expensive deals collapsing in 2014. However, it makes sense proportionately that with more attempts each year will come more failures.
Predictions
Some people see the wave of optimistic financial news continuing into the next few years, while others worry about the coming year— an election year. In his Forbes article, author Michael Schwerdtfeger, writes, "one thing markets hate is uncertainty, and shifting expectations of the political future can impact uncertainty levels.  Expect 2016 to be a much slower year for dealmaking than 2015 as buyers try to predict the election outcome." As we enter the election campaign season, we'll see if the political uncertainty, does, in fact, shift the impressive growth of M&A deals.
Fronetics Strategic Advisors provides M&A support to companies of all sizes.  Our firm is able to execute from target identification through post-deal integration and value creation.  At Fronetics Strategic Advisors we work with our clients to build and capture value.