5 Podcasts for Supply Chain and Logistics Professionals
These podcasts bring the latest news and thought leadership in the supply chain and logistics industries right to your earbuds.
I used to think that podcasts were a hip form of new media that millennials used to further their iPhone addictions. Fast forward a few years, and the benefits of having news and entertainment in your earbuds has converted me to a podcast fan.
Podcasts are a series of digital audio files that listeners can subscribe to. Think of it as the DVR of your smartphone. Podcasts, like cable shows, come in all shapes and sizes. Their popularity has skyrocketed since the smartphone became as necessary as car keys, giving you to-the-minute facts and information, right in the palm of your hand.
If you're looking to increase your podcast listening, here are five that highlight topics of interest to supply chain and logistics professionals.
5 supply chain and logistics podcasts

Talking Logistics is an online video talk show and blog featuring interviews with industry thought leaders and newsmakers by supply chain and logistics analyst Adrian Gonzalez.
Gonzalez runs the show like a conversation with smart friends, making it easy to follow. Featured guests include supply chain and logistics executives from leading manufacturing and retail companies, professors from leading academic institutions, executives from third-party logistics and technology companies, and authors. The show provides supply chain and logistics professionals an interactive and engaging platform to learn and network with other practitioners and thought leaders.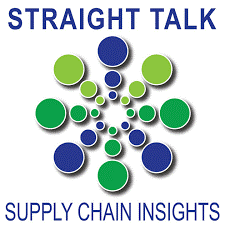 Supply Chain Insights, a research and advisory firm, hosts this weekly podcast that covers a variety of topics, from global thinking to voice of the customer. Many episodes focus on technology and innovation. Nearly all of Supply Chain Insights' podcasts feature executives and experts sharing their logistics insights. Straight Talk focuses on delivering independent, actionable and objective advice for supply chain leaders.

The SupplyChainBrain podcast features in-depth conversations with industry practitioners, academics, consultants, and other experts from every imaginable aspect of supply chain management and international trade. New episodes of the podcast have been published every Friday since its launch in 2013, touching on important topics like retail shifts, blockchain innovations, labor shortages, and the Internet of Things.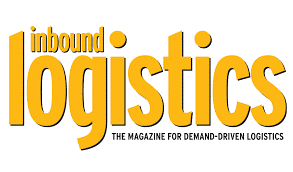 A product of the leading magazine Inbound Logistics, this podcast provides relevant information within the supply chain management world, as told by influential thought leaders in the industry. Each episode features a different special guest, who brings his/her unique opinions regarding topics such as logistics, supply chain, cargo, freight, transportation, and education.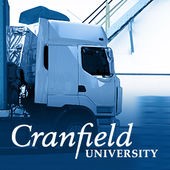 Cranfield University School of Management in Cranfield, England, has nearly 50 years of experience educating business leaders via masters, MBA, executive education, and consultancy programs. The Centre for Logistics and Supply Chain Management is celebrating 35 years of thought leadership in logistics, procurement, and supply chain management. The free podcast, Supply Chain and Logistics Management, covers topics such as logistics and transportation management.
Related posts: