Diversity and Leadership: An Interview with Arrow Electronics' Kendrea Durr-Smith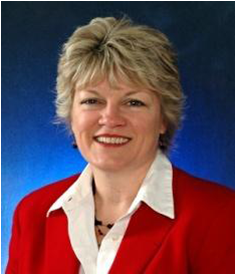 When Arrow Electronics came across Kendrea Durr-Smith, senior leader of export control audits, training, and communications at Honeywell Aerospace, on LinkedIn, the company was impressed with what she had accomplished in her nine years there. Now Arrow's Director of Global Trade Compliance for the last four years, Durr-Smith has led a group that is both unique and diverse, and has helped to shepherd in significant changes.
Durr-Smith's department is unique. "The majority of functional departments at Arrow are regional- or site-specific," she says; "however, because trade compliance is global by nature, our department is global in scope."  This means that Durr-Smith's team is diverse, and "not just in terms of gender, but also in terms of background and culture.  Learning about these differences and learning how we can best work together has, at times, proven challenging, but is critical to success," she explains.
Success is something Durr-Smith has achieved. Arrow has made significant changes in the last few years in an effort to better support the needs of customers and suppliers.  Durr-Smith and her team have assumed new responsibilities with respect to trade management and compliance in order for these new efforts to be ushered in.
To support these corporate changes and her department's new responsibilities, Durr-Smith's department has changed.  Three of the most recent hires are women.  What is exciting to Durr-Smith is how these women got to where they are today.
"Two of the three women we recently hired are self-educated," she says. "They were interested in trade compliance, and they educated themselves on the field and took steps to make a career change.  This is exciting — exciting that they actively wanted to be involved in this field, and exciting that they were proactive in getting to where they are today."
Durr-Smith's enthusiasm for these women's accomplishments is genuine and speaks to her general ethos.  When asked what leadership advice she could provide to others, she offered the following:
"Take on new or different responsibilities whenever possible. Place individuals in different functional areas, and focus on the benefits afforded to both the company and the individuals. Also, focus on helping people grow, and focus on supporting others."
Thinking about pursuing a career in trade management and compliance?  Durr-Smith offers this advice:
"Be flexible. Be patient.  Have a good sense of humor.  In the field of trade management and compliance, these characteristics are essential."