El Faro thrusts the shipping industry into the spotlight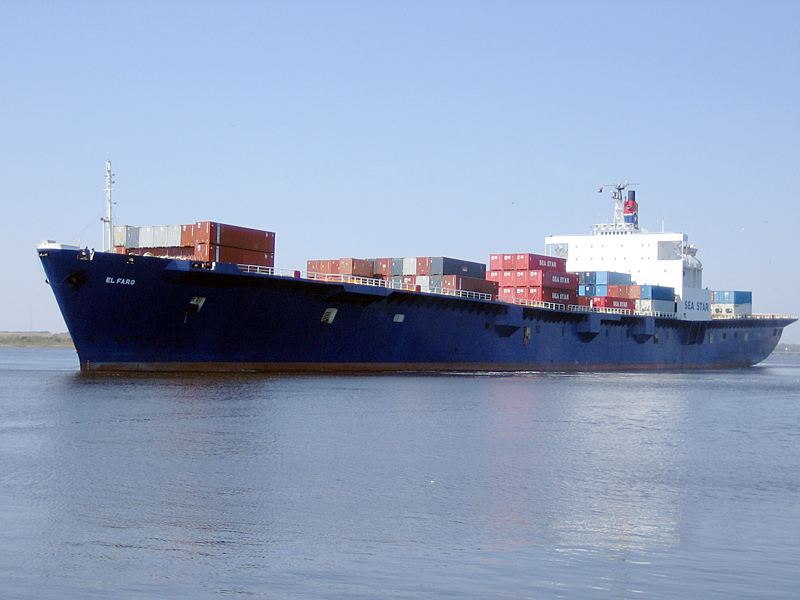 On October 1st the 735-foot cargo ship El Faro issued a distress call, and then vanished in the eye of Hurricane Joaquin. The search for the ship, captain, and crew has thrust the shipping industry into the spotlight.
There is a common misconception that the majority of goods we purchase arrive via plane, or are transported via road. The reality is that 90% of everything we buy comes by ship – and it's not likely that this number is going to decrease any time soon.
The advent of the megaship
In the last 50 years cargo-carrying capacity has increased by 1,200%. In the past 10 years cargo-carrying capacity has increased by 80%. Today's bohemyths including the CSCL Globe, MSC Oscar, and MSC Zoe will soon be surpassed by ships that can carry more, and more. In June the major Chinese shipping group Cosco announced that it has ordered nine 20,000-TEU capacity ships, with an option for four additional identical vessels.
Larger ships are about efficiency and about narrowing the cost advantage. Not only do larger ships carry more containers, they also consume as little as 50% of the fuel per container moved as older ships, while also more than halving insurance and staffing costs.
The race for efficiency and cost advantage is competitive. The Globe held the record for largest carrying capacity for just 53 days, and then had to relinquish the title to The Oscar. The Oscar has a capacity of 19,224 TEUs, 124 more TEUs than The Globe.
Congestion
The increase in the size and volume of ships is putting pressure on ports. At least 7 out of the 10 busiest US ports by container volume are grappling with regular congestion. Early this year, congestion crippled West Coast ports grinding activities to a halt. Although operations have resumed, it won't be smooth sailing going forward. It is projected that congestion will only get worse as ships continue to grow in size and volume. A 2013 Department of Transportation study projects that between 2010 and 2040 the volume of the US's container trade with Northeast Asia—which accounts for the majority of the US's overall container trade— will more than triple.
In a recent Wall Street Journal article, Frank Layo, retail strategist at consulting firm Kurt Salmon, points to the economic costs of the congestion. He forecasts that the cumulative costs of shipping delays could reach $7 billion this year and climb as high as $37 billion in 2016. Additionally, he expects some retailers to divert shipments from Asia to more-expensive routes to avoid congested West Coast ports. This could impact consumers in the form of stock-outs and price increases.
Loss
According to a recent survey by the World Shipping Council, an average of 1,679 containers are lost overboard every year. The loss of these containers cause significant economic losses for carriers and their customers, have the potential for harming the environment and marine life, and are a hazard to those on the water (floating containers pose an off-shore danger).
The majority of time ships don't lose their entire load overboard. Rather, a number of containers are lost. But what happens when an entire load is lost, or even worse, when an entire ship is lost?
AGCS experts believe that the industry should prepare for a loss of $1 billon or more in the future. Captain Rahul Khanna, Global Head of Marine Risk Consulting, AGCS, believes that a $2 billion container ship loss scenario is not out of the realm of possibility.
El Faro is not a megaship. Nonetheless, El Faro and her crew of 33 play a significant role in the global economy. As Hurricane Joaquin moves out of the Bahamas we can hope that El Faro, her captain, crew, and cargo will be found – safe.