Flipboard + Zite = A More Intelligent Way to Discover Relevant Content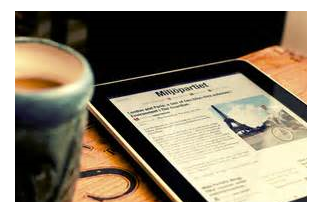 Last month when Flipboard launched the third version of its mobile news app, Mashable called it "the most personal and magazine-like experience the platform has offered yet". Compared to previous versions, Flipboard 3.0 seems more adept in curating relevant and individualized content for users – a function that can be traced to Flipboard's newly acquired, topics-based technology.
Earlier this year when Flipboard acquired Zite from CNN, it announced plans to integrate Zite's technology into Flipboard's product, improving its capability to personalize news feeds for users. The company reports that once the full integration is in place, they'll sun-set the nine year old Zite app. First debuting as an iPad-only application, Zite quickly expanded its reach into the smartphone applications market while concurrently navigating acquisitions by CNN then eventually landing at the giant media aggregation app Flipboard. So what is it, exactly, that CNN and Flipboard found so appealing about Zite? Quite simply, it's personalization.
What the founders of Zite realized early on, and then successfully developed, was that users wanted an individualized news feed that served up topics-specific content. Not only did Zite deliver on that functionality, but it took news feed generation a step further by introducing an element of fluidity. Over time, the application learned what type of content and topics the user found valuable and used that information to curate highly-relevant material. Setting Zite further apart from competitors was its expertise in culling articles from sources other than what users would typically find on social media or search engine results. Flipboard has positioned themselves well to leverage the Zite technology given their similar user bases and platforms. Indeed, Flipboard 3.0 is both more personal and less personal – striking a balance of topic specific, uniquely-sourced content and trending, staff-curated content.
4 Flipboard Uses for Content Marketers
Use it to Promote

If your content strategy includes blog writing and the distribution of your content, you should be using Flipboard. It naturally lends itself to the social promotion of your brand and content. Extending your brand beyond your website is as simple as creating a Flipboard magazine of your products and/or services.

Use it to Learn:

Flipboard's 100 million active readers have already amassed a sizable collection of insightful content about specific topics. No matter what industry you work in, it's almost guaranteed that you'll find unique content either generated or curated by industry peers.

Use it for Productivity:

You've already created great content. Flipboard makes it easy to share content across your existing social networks. Want to send a prospect a product or service listing? Tweet them a link to your Flipboard magazine showcasing your products and services.

Use it to Unwind:

Miss the last episode of your favorite show? Catch up by reading show-related content. Want to plan a trip to the beach in February? Browse Flipboard's travel magazines to find the best hotel deals and insider information about resorts.
You can download Flipboard for free.  It is available for iOS, Android, Windows, Blackberry, Kindle Fire & NOOK.