IT Asset Disposition: Ensuring That You're Insured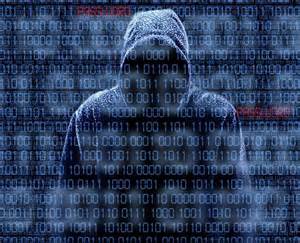 We know that with the increasing growth of cyber-hacking and data breaches, investing in IT asset disposition (ITAD) is a growing necessity for companies. It is critical to ensure the safety of a company's confidential live and stored data on all of its assets, ranging from computers, phones, servers, and hard drives. If breached, a company's reputation, consumer base, finances and future viability are all at risk. What happens to data and technological gear after it is retired can be equally as critical as the current live data and in-service equipment. Proper disposal is not only important to the integrity and success of the company, its partners, and clients, but it may also protect the environment. While some sectors have strict regulations and requirements regarding ITAD, others do not, but whatever the case, the ethical obligation is huge.
The Cost of Hacking and Breaches
Akamai Technologies' State of the Internet report showed that "hacker attacks on websites went up 75% in the final quarter of 2013, with hackers in China responsible for 43% of all attacks." More recently, in 2014 the Cost of Cyber Crime Study was conducted by Ponemon and sponsored by HP. It found that crimes are more expensive, happen more frequently, and require more time to resolve than ever. It also found that crimes happened across various sectors (see below).
2014 Cost of Cyber Crime Study
The average annualized cost of cyber crime was $12.7 million, with a range of $1.6 million to $61 million; an increase of 9 percent or $1.1 million over the average cost reported in 2013.
There are an average of 138 successful attacks per week, compared to 50 attacks per week when the study was initially conducted in 2010.
The average time to detect a malicious or criminal attack by a global study sample of organizations was 170 days. The longest average time segmented by type of attack was 259 days, and involved incidents concerning malicious insiders. The average time to resolve a cyber attack once detected was 45 days, while the average cost incurred during this period was $1,593,627 – representing a 33-percent increase over last year's estimated average cost of $1,035,769 for a 32-day period.
ITAD: A Growing Business
According to TMR as reported in IT: Connect and Expand, the ITAD market will expand to $41 billion by 2019 on 141 million tons of used equipment. With the heavy responsibility that goes with ITAD in terms of proper wiping, disposal, reusing and recycling, more companies are working with 3rd-party service providers who specialize in ITAD. According to Business Wire 65 percent of companies larger than 10,000 workers, and up to one third of all businesses, are turning to 3rd-party service providers to manage end-of-life assets.
What if something goes wrong?
It makes sense with the increase of cyber crime that there would be cyber insurance. This may be one solution to protect yourself, however, according to observations made on the site Dark Reading, "cookie-cutter" cyber insurance might not be everything you need.
This post originally appeared on Electronics Purchasing Strategies.
---
You may also like:
Hi-Teach Aftermarket Services Attract Private Equity Firms