How to optimize your LinkedIn profile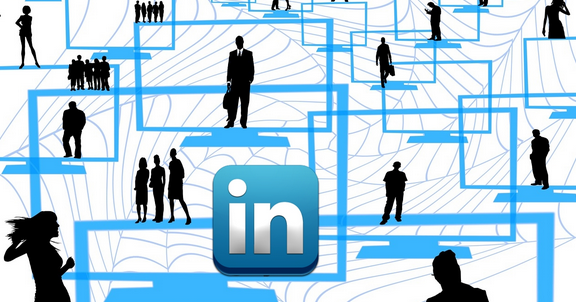 With more than 300 million active users, LinkedIn is one of the largest social media networks.  LinkedIn is an incredible tool for networking and professional development.  LinkedIn is also an essential component in a job search strategy.  Optimizing your LinkedIn profile is crucial to your success.
Here's how to optimize your LinkedIn profile:
Look the part.  Upload a photo.  LinkedIn profiles with photos get viewed 14 times more than profiles without photos.  When selecting a photo to use for your profile, choose one that is professional.  A photo of you with your friends, children, or pets is not appropriate.  And don't fall victim to the cropped arm/hand – the photo should be of you, and only you.
Create a URL.  LinkedIn allows you to customize your URL.  Do it! A customized URL is easier to remember than the default, it makes your profile more searchable, and it just plain looks more professional.
Headline.  By default most people have their headline as their current job title and employer.  To optimize your profile don't rely on the default.  Why?  As The Muse points out: "Because this little 120-character section is prime marketing real estate."
Write headline that speaks to your audience, showcases your specialty/value, uses keywords, and is creative.
Summary. Your summary should be between 3 and four short paragraphs in length.  When creating your summary use target job descriptions to your advantage.  Use keywords that not only enable your profile to be found in searches, but will also catch the eye of recruiters and prospective employers.  Keep in mind that keywords are not buzzwords.   Steer clear of buzzwords.
Experience. This is the section where you showcase your skill set and achievements.  Be precise and include detail that will add value.  If appropriate, include rich media.
Like the summary section, your experience should include keywords that speak to your target industry and to the type of job you are hoping to land.
Skills. Profiles that include skills are around 13 times more likely to be viewed than profiles that don't list skills. Include your skills and order them so that more important skills are listed at the top.
Education. Profiles that include education are 10 times more likely to be viewed than LinkedIn profiles that don't include education.
Certifications. List certifications that you have received.  Certifications not only show your commitment and drive, they can also increase the number of times your profile is found and viewed.
Volunteer experience and causes. Include your volunteer experiences in your profile.  Forty-two percent of hiring managers surveyed by LinkedIn say they view volunteer experience as equivalent to formal work experience.
Samples of work, patents, awards, publications, etc. As appropriate, include samples of your work, patents awarded, awards received, publications, etc.  Again, this speaks to who you are, your interests, skills, and what you can bring to the table.
Recommendations. Recommendations can be a great addition to your profile when done right.  Want to know how to do it right?  Check out Jörgen Sunberg's piece on the Undercover Recruiter.
Groups. Join LinkedIn groups that are relevant to your interests and industry.  Joining groups and becoming active in these groups have many benefits – optimizing your LinkedIn profile is just one of them.
Housekeeping. Make sure that your profile has no typos or mistakes.  Make sure all dates align and are accurate.  A sloppy profile will turn off recruiters and prospective employers.