How to optimize your team for success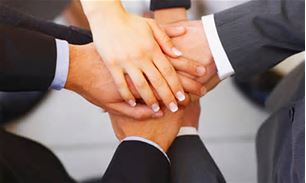 Most teams are able to fairly easily decipher what needs to be done. However, when it comes to the how, new or weak teams fall flat. Here is how you can optimize your team for success.
Define roles
Clearly define roles and make sure every team member understands not only their role, but the roles of others on the team. When roles are defined and understood the team can avoid overlap and can avoid the trap of "I thought someone else was doing that." In short, by defining roles your team can be more efficient and more effective.
Establish a communication protocol
Take the time to establish a communication protocol. This protocol should not be a rulebook, but rather it should outline a set of decisions about how the team will message each other and stakeholders on the progress and needs of the team. If you leave this to chance you are, well — taking a chance. If you establish a communication protocol up front you will achieve better communication and it will be less likely the ball will be dropped.
Develop performance metrics
Develop performance metrics up front. If you don't take the time to do this, how will you know if you are making progress? How will you know what to do if you are not making progress? How will you know when goals are achieved? How will you be able to reward team members? Take the time to develop performance metrics up front — and get everyone on the same page.
Provide your team with necessary tools
Provide your team with the tools that they need to succeed, or you will set them up for failure. For example, give them the go-ahead to make certain decisions without needing to go through 11 bureaucratic steps. Similarly, give the team access to the people and information that they need to get the job done.
By focusing on the best path forward, rather than the end goal, good teams can get even better.
A version of this post previously appeared on EBN.