Archive for Elizabeth Hines
---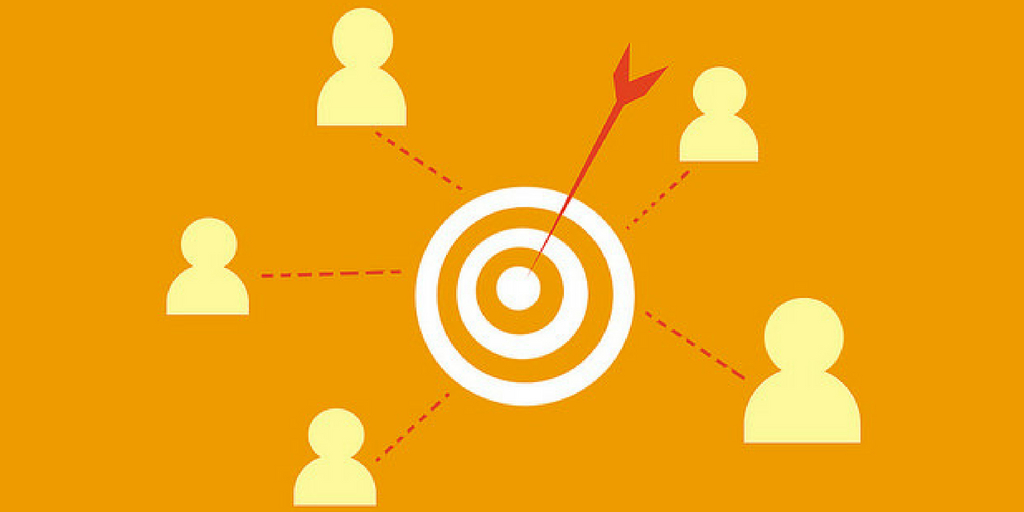 The first step in an effective lead generation campaign is creating valuable offers to convince website visitors to entrust you with their contact information.
Welcome to part one of my series on effective lead generation.
In this four-part series, I'll guide you through the four most crucial components of the creating an effective lead-generation and lead-nurturing campaign. And I'll help you tailor your strategic marketing objectives to generate a high volume of quality leads.
Today, we're looking at how to create valuable offers, the first step in converting a website visitor into a lead.
Offering value
To generate a lead, you need to convince visitors on your website to give you their contact information — and this takes work. You can't simply expect them to generously hand over their personal information. (Don't we all get enough emails?!) This means you need to tempt them with something they really want, which you give them in exchange for their contact info.
You may be asking, what will my audience find valuable? And this is where your content comes into play.
Well-written, high-quality content is always more effective at generating leads than an overt sales pitch.
Click To Tweet
One of the fundamental principles of content marketing is that your expertise is just as valuable as your products and services. Well-written, high-quality content is always more effective at generating leads than an overt sales pitch.
Creating valuable offers
When designing your content, keep these three questions in mind:
1. What does my audience need?
It might seem like a basic consideration. But before you jump with both feet into creating an offer, take a step back and really consider the needs of your audience.
This is a good time to check out other industry blogs, social media, and online forums like Quora. What kinds of questions are your prospective buyers asking? What problems are they facing, and how can you help them?
2. How do I best serve the information I'm presenting?
Once you have a clear, well-researched idea of what your audience needs, think about what format best serves the content you'll be offering them.
Depending on how your information should be structured, valuable content offers could be industry reports, guides, infographics, free consultations, product demonstrations, discounts, or webinars. You'll often find that you can repurpose your existing content into an exclusive new, valuable offer.
3. How do I let my audience know that my offer is valuable?
So you've figured out what your audience needs, and created and structured a content offer to meet that need. Now it's time to let your audience in on the secret.
The higher the perceived value of an offer, the more irresistible it becomes. And a big part of what we perceive to be valuable is about exclusivity and high demand.  
To create this feeling of exclusivity and demand, use elements like:
Limited-time offers

Limited quantities

X number of people have seized this offer

Content that matches current trending topics

A title that hooks interest
When you create an offer that your target audience perceives as truly valuable, your lead-generation efforts will begin to grow exponentially.
What tips do you have for creating valuable offers?
Related posts:
Archive for Elizabeth Hines
---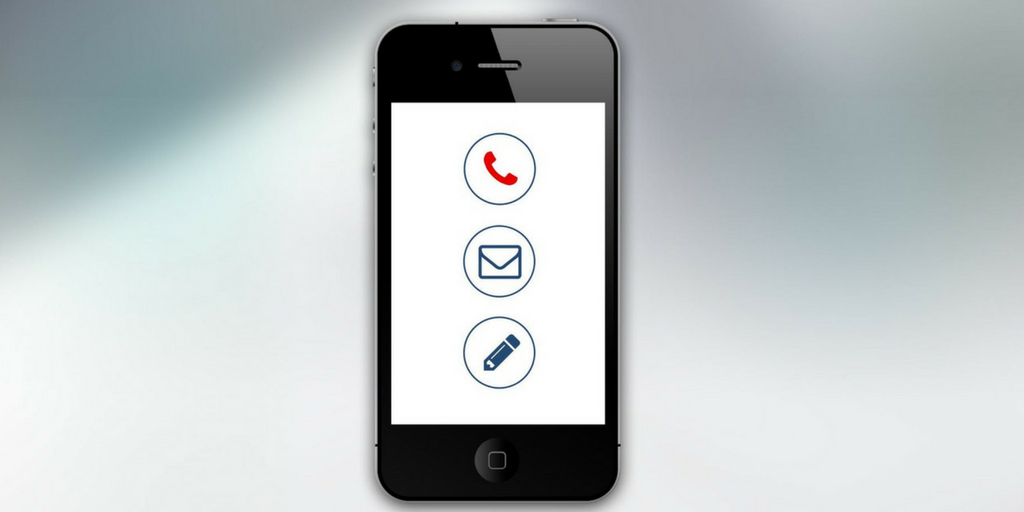 For effective lead generation and lead nurturing, you need to create offers your audience finds valuable, calls-to-action to drive them there, a landing page to convert them, and a form to gather their information.
Your strategic marketing objectives boil down to one basic mission: to generate a high volume of quality leads. But productive lead-generation and -nurturing campaigns consist of many interconnecting layers. It can get complicated quickly.
You have to have certain tactical elements for lead generation and lead nurturing in place in order to convert the growing number of visitors into your website in to sales leads.
Click To Tweet
Content marketing, when done right, is an inexpensive, extremely effective way to generate and nurture leads. But, as I recently wrote, even the best content marketing strategy won't do you much good if your website stinks. You have to have certain tactical elements for lead generation and lead nurturing in place in order to convert the growing number of visitors into your website in to sales leads.
For this reason, I've written a series outlining the said tactical elements and best practices for each. We'll post them to this blog over the next week for your reading pleasure, so stay tuned. In the meantime, here's an overview of the 4 components of effective lead generation and lead nurturing.
4 components of effective lead generation and lead nurturing
1) Something to offer 
Firstly, you need something to offer your audience that they will perceive as high in value. That means you must offer them information, expertise, or entertainment that they cannot (easily) get elsewhere. Here's where content comes into play.
Depending on what will best serve the particular information you're presenting, valuable content offers could be industry reports, guides, infographics, free consultations, product demonstrations, or discounts. It's crucial that this content be impeccably researched, written, and presented.  
2) A call-to-action 
A call-to-action is exactly what it sounds like. You invite/tell your audience to take action to receive your high-value offer. It can be a line of text, an image, or a button. In any format, the call-to-action links the potential customer to a landing page to download what you have to offer.
3) An awesome landing page 
When your potential customer reaches your landing page, where your content can be downloaded, he or she has already demonstrated interest in your brand by engaging with your call-to-action. What they find on the landing page should assure them that they made the right choice, and that the content they are about to download is going to relevant, interesting, and valuable.
4) Forms to gather the lead info
Think of this whole process as a bargain: The prospect gets your high-value offer, packed with the valuable content you've created. And you get his/her contact information. The form is the means by which you will obtain that contact information from the prospect.
Asking for the right information is key. This is what gives you the tools to begin the lead nurturing process. We'll get more into this in our next posts.
Over the next several weeks, we'll explore each of these four components of effective lead generation and lead nurturing in detail. We will guide you through the principles of creating and optimizing offers, calls-to-action, landing pages, and forms so that you can generate and nurture the increasing number of leads that are visiting your website.
Related posts:
Archive for Elizabeth Hines
---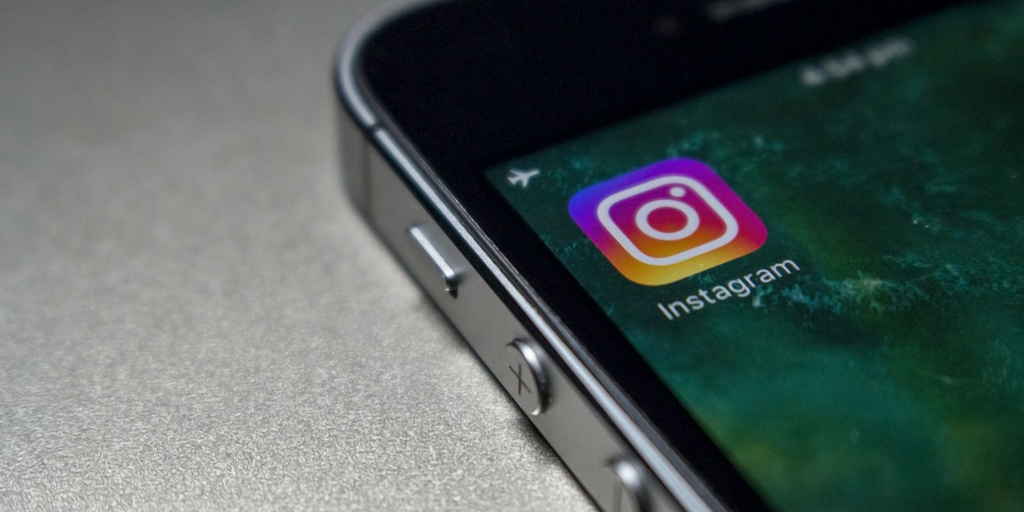 The latest social media statistics show growth of Instagram, social messaging bots, and video content.  
We joke around here that one thing that will always stay the same is that social media will always be changing. 2018 has been a remarkable example of that thus far, particularly in regards to platforms like Facebook.
Every so often, we like to take a step back and look at what the data is telling us about where social media is heading and what that might mean for B2B marketers.
Social Media Examiner's 10th annual study, 2018 Social Media Marketing Industry Report, surveyed more than 5,700 marketers from across the world in a variety of industries — including manufacturing, industrial goods, and a variety of other B2B verticals. It offers a really comprehensive view of what's going on in social media in our industry and beyond.
I've pulled out 10 social media statistics from this report that I want to talk about in more depth. I think they say a lot about where social media is headed and what supply chain and logistics marketers should be paying attention to.
10 social media statistics for B2B marketers
1) For 64% of marketers, social media management is just one of their job responsibilities.
This one blows me away, knowing how much time and effort it takes to run a company's social media program. Only about one-third (36%) of marketers manage social media full time. The other two-thirds have to do that on top of their other responsibilities. That's crazy!
Supply chain, it's time to recognize how important social media is for your business and dedicate the appropriate resources to social media management. If you can't afford to hire someone to do it full time, consider outsourcing this task.  
2) Only 44% of marketers agree they can measure their social media ROI.
Only 10% of survey respondents "strongly agree" and 34% "agree" with the statement, "I am able to measure the return on investment (ROI) for my social media activities."
Again, I'm kind of blown away. As a firm that relies on data and analytics to inform our processes and strategies, including social, it seems irresponsible to not know if your efforts are effective.
Ok, on one hand, it's actually really difficult to measure social media ROI. That's in large part because so many of the benefits are intangible. You should really be thinking of social media investment in terms of potential, not dollars.
BUT there are some ways to calculate social media ROI and all your content marketing efforts. Here are a few resources:
3) 75% of marketers have seen a decline in organic Facebook reach over the last year or don't know if they have.
A significant 52% of marketers surveyed said they saw their Facebook reach decline in the last year. Plus, 23% of marketers surveyed were unsure if it had or not — probably not a good sign. Yet 91% of B2B marketers are still using Facebook. Something's not adding up for me here.
As we've written about a lot recently, businesses need to be keeping a close eye on Facebook in light of all the recent changes. While we at Fronetics are not ready to write off Facebook for business completely yet, it's time to start doing things a little differently.
Here are four things your business should do in light of Facebook News Feed changes, for example. Stay tuned to the Fronetics blog as we continue to gather information and offer suggestions.
4) 87% of marketers rank more exposure for their businesses as the primary benefit of their social media efforts.
Building brand awareness is a key benefit of social media use for business. The Social Media Examiner survey respondents said that increased traffic was the second major benefit, with 78% reporting positive results. These top two benefits have remained virtually unchanged for 4 years.
That's because, increasingly, more B2B buyers are using social media in their purchasing research. If your business is not on social media, you're missing an opportunity to get your brand name in front of these buyers.
5) 78% of marketers who have used social media for 2 years or more report increased traffic to their websites.
83% of marketers who have used social media for 5 or more years "strongly agree" or "agree" that traffic has increased to their websites because of social media activity.
Click To Tweet
Also to note, 83% of those who have used social media for 5 or more years "strongly agree" or "agree" that traffic has increased to their websites because of social media activity.
I wanted to pull these social media statistics out because they reinforce the time-honored truth that content marketing (including social media management) is a long-term solution — not an overnight fix. The benefits, especially in terms of metrics like traffic, grow exponentially over time.
You have to allow time for prospects and customers to find you and for your audience to grow organically. Use your social media platforms as a means to distribute meaningful information to your target audience, to communicate with customers and prospects, and to share thought leadership, and it will pay off.
6) 66% of marketers are now using Instagram.
In 2016 and 2017, we answered a lot of questions about Snapchat. Founder of the Content Marketing Institute Joe Pulizzi named Snapchat one of the next big trends in content marketing for 2017. Everyone thought this platform was going to be our new social media darling.
Instead, Instagram has surpassed Twitter and LinkedIn to be the second-most-used social media platform. (It was fourth in 2017.) Use is up dramatically from 54% in 2017. Those are numbers worth paying attention to.
We don't have a lot of supply chain and logistics clients that currently use Instagram, but we know it to be a great platform for brand building, especially in terms of recruiting and developing corporate culture. Stay tuned for more on Instagram for the supply chain in the near future!
7) 63% of marketers use video content in their social media marketing.
One content marketing trend everyone got right? The growing prevalence of video.
Not only do nearly two-thirds of marketers use video content in their social media marketing, 23% use live video. What's more, 77% plan to increase video content and 63% plan to increase live video in the next year.
Here are some helpful resources to get you started:
8) 70% of marketers want to learn more about messenger bots.
Here's a big takeaway from the survey: Everyone's talking about messenger bots/social messenger apps. While adoption is still pretty low (only 15% are using Facebook messenger bots now), 51% of survey respondents plan to include them in future marketing.
It's time to start reading up on social marketing automation tools like chatbots and social messenger apps. We've got a lot of information about these things scheduled on our blog in the next few months, so keep coming back for more information on how these tools apply to supply chain and logistics marketing.
9) 39% of marketers are working with influencers.
Influencer marketing is another trend we've been talking about lately. It makes sense: Buyers value the opinions of peers and colleagues. In fact, B2B buyers rank it among their top three resources for information. And, in general, 82% of Americans seek recommendations when making a purchase of any kind.
Here's my original post on influencer marketing for the supply chain. Keep in mind, influencers can be your executives, employee brand ambassadors, and any other experts and thought leaders associated with your brand.
For some more information, start with these 3 Tips for Creating an Influencer Marketing Strategy for the Supply Chain.
10) Only 21% of B2B marketers are using LinkedIn ads.
Social media advertising is another huge trend right now. Yet, this social media statistic tells an interesting story.
Though LinkedIn is considered the business social media network, less than one-fourth of B2B marketers are using it to advertise. Compare that to 66% of B2B marketers that use Facebook ads.
There are many reasons for this, of course. LinkedIn advertising is quite expensive, whereas Facebook advertising is relatively inexpensive, for one. But, as Facebook continues to elude businesses, might this be an opportunity to rethink this strategy?
If you're interested, I recommend reading the whole 44-page report from Social Media Examiner. There are a ton of really interesting social media statistics that offer great insight into how marketers are using social media and how it's changing — both over the the last few years and in the short-term.
What social media statistics are most interesting to you?
Related posts:
Archive for Elizabeth Hines
---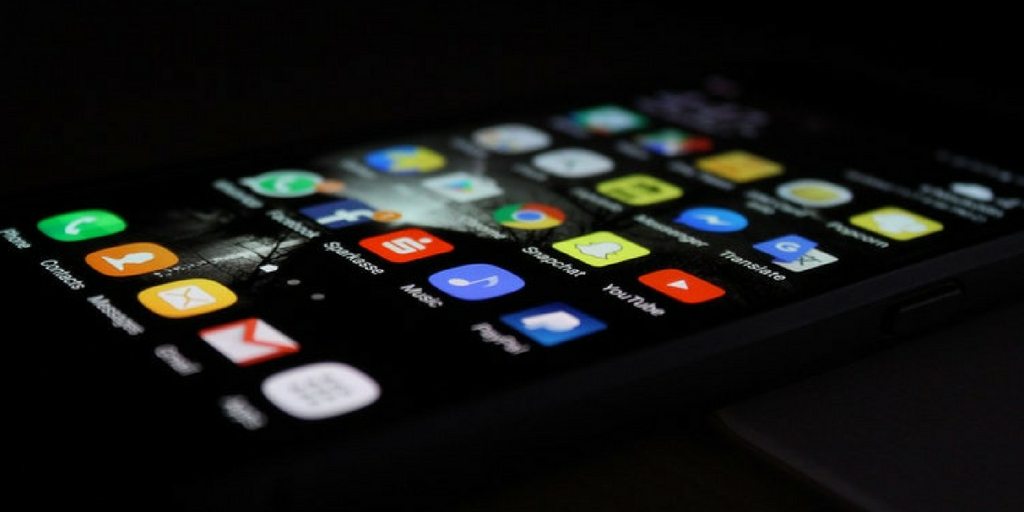 The growth of social messaging platforms is a big opportunity for your business to reach your audience with targeted content.
Gone are the days when social messaging platforms are just about chatting or making plans with family and friends. You might be surprised to learn that "the combined total monthly active user count of the top 4 messaging apps has grown to 4.1 billion in 2018."
You might be surprised, according to Business Insider, "the combined total monthly active user count of the top 4 messaging apps has grown to 4.1 billion in 2018."
Click To Tweet
Just to put that in perspective, that's well over half of the world's population and — perhaps even more strikingly — dwarfs the 2.19 billion monthly active users that Facebook reported in the first quarter of 2018.
It's official: Social messaging platforms have surpassed "traditional" social media when it comes to active users. Not only that, marketers are taking notice, and beginning to think about how to leverage messaging platforms to deliver content to target audiences.
Conversational content
As you might expect, a key element of successfully using social messaging platforms is to tell your story conversationally. This means tailoring your content to the specific wants or needs of your target audience, creating a compelling narrative with your content, rather than an overt sales pitch.
This kind of storytelling is fundamental to content marketing.
"Messaging and chatbots represent the next logical extension of the content marketing mission," writes Chris Frascella of the Content Marketing Institute.
According to Thomas Husson of Forbes, "Messaging apps will introduce a paradigm shift for marketers where interactive and contextual conversations will replace ad broadcasting. New conversational interfaces will drive deeper relationships between consumers and brands."
You may be thinking that this is all well and good for B2C marketing, but how does it apply to B2B marketing? But the truth is, if you have a content marketing strategy in place, chances are, you have a story to tell, and these are tools to help you do it.
Chatbots
Enter chatbots, the technology to turn your content into conversations. Chances are, you've already come face-to-screen with a chatbot and may not have even known it.
These computer programs simulate human conversation using auditory or textual methods. Basically, it's software that communicates with your target audience inside a messaging app. Chatbots are already changing the way businesses interact with their customers — and with each other.
If you're thinking that you're about to be replaced by a robot, relax. We're extremely far from AI technology replacing human interaction. Chatbots are a tool, and they need to be fed content and trained by human marketing professionals.
Tips for using chatbots
The first step is adapting your content for use in a chatbot conversation. "You can't just duplicate existing content in your conversational scripts," says Frascella. While the goals for your content are the same, the way it is delivered is different. That requires a shift in how it's structured.
It's also important to be mindful of timing. Because chatbots require users to opt into conversations, retaining permission to access your audience in this way depends largely on content and timing. This means delivering engaging, meaningful, and valuable content at regular intervals, but not intrusively.
For more ideas on creating a chatbot, check out this post.
Social  messaging platforms are opening new doors for you to deliver personalized content straight to your target buyers. Make the most of this opportunity!
Related posts:
Archive for Elizabeth Hines
---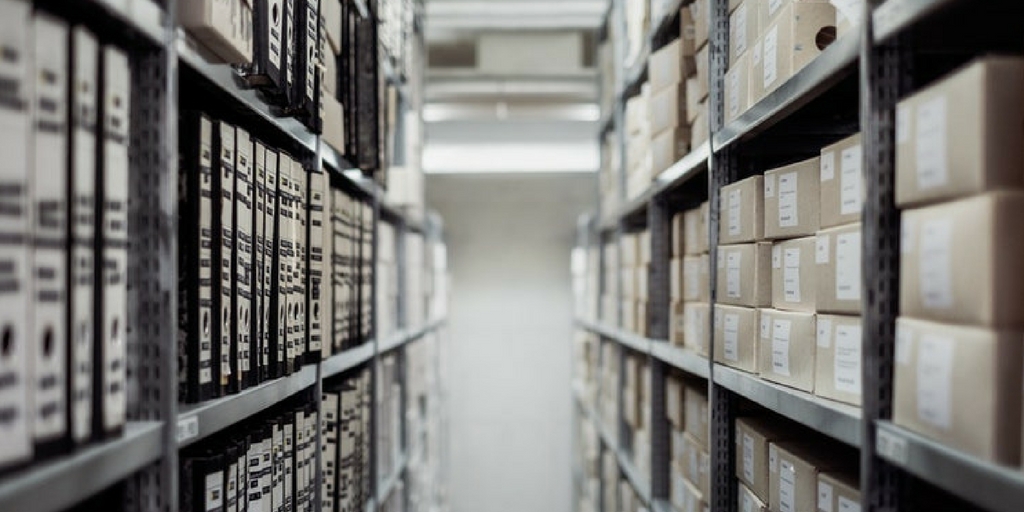 Most agree the supply chain is integral to our economy. But what, exactly, comprises the U.S. supply chain economy?
Ask a random sampling of 10 people on the street whether or not the supply chain is an integral part of the U.S. economy, and, more than likely, you'll get at least 8 affirmative responses. But ask that same random sampling to talk in detail about the supply chain economy, the jobs it contains, and how it pertains to innovation, and you'll most likely hear crickets.
While most Americans recognize the value of the supply chain, the details remain fuzzy. In a recent Harvard Business Review article, economists Mercedes Delgado and Karen Mills attempt to clear things up. They identify the industries that comprise the supply chain economy, quantify the number and quality of jobs it contains, and assess how much it matters for innovation. Here's a summary of their findings.
What is the supply chain today?
First off, Delgado and Mills define the nature and scope of the supply chain industry, making the key distinction that supply chain industries are B2B, meaning that they sell to businesses and the government, rather than B2C, or business-to-consumer.
Industries that comprise the supply chain include traditional suppliers, like "metal stampers or plastic injection molders — businesses that manufacture parts to be used in a final good." The authors, however, point out that thinking of the supply chain purely as a manufacturing sector is a flawed model.
In fact, "only 10% of employment in the [U.S. supply chain] economy is in manufacturing, and 90% is in services." Jobs in this 90% include "many different labor occupations, from operation managers, to computer programmers, to truck drivers."
Delgado and Mills take their analysis a step further, identifying the subcategory of "supply chain traded services – i.e., those that are sold across regions like engineering, design, software publishing, cloud computing, and logistics services."
It's worth noting that supply chain traded services have the highest wages in the supply chain economy, averaging at $80,800 annually — 3 times higher than traditional "service" jobs.
The U.S. supply chain accounts for 37% of domestic jobs, employing some 44 million people at "significantly higher than average wages."
Click To Tweet
The U.S. supply chain accounts for 37% of domestic jobs, employing some 44 million people at "significantly higher than average wages." The supply chain also accounts for a high proportion of the innovative activity in the economy as a whole, with STEM jobs, "a proxy for innovation potential," at "almost five times higher in the supply chain economy than in the B2C economy."
The authors point out that the prevalence of higher-paying jobs and innovation is a result of the fact that "supply chain industries have downstream linkages to multiple industries, which allows the innovations they create to cascade and diffuse across the economy, potentially increasing the value of those innovations."
Policy recommendations
After defining and discussing the modern U.S. supply chain economy, Delgado and Mills move toward policy implications.
"Our supply chain economy framework leads to a more optimistic view of the economy," they write. "If we were to focus on supporting supply chain services, particularly those in traded industries, the result might be more innovation and more well-paying jobs in the United States."
They make three key recommendations for national economic policy, focused on improving suppliers' access to skilled labor, buyers, and capital:
Invest in skilled labor.
Support regional industry clusters.
Ensure that suppliers have access to capital.
The bottom line: the supply chain industry is robust and dynamic, with "a crucial role in driving innovation and creating well-paying jobs."
The idea of "bringing manufacturing back" is stale and reactionary. Delgado and Mills instead suggest that "we must shift our policy solutions to focus on cultivating the supply chain service jobs that will drive America's economy forward."
Related posts: