Archive for Elizabeth Hines
---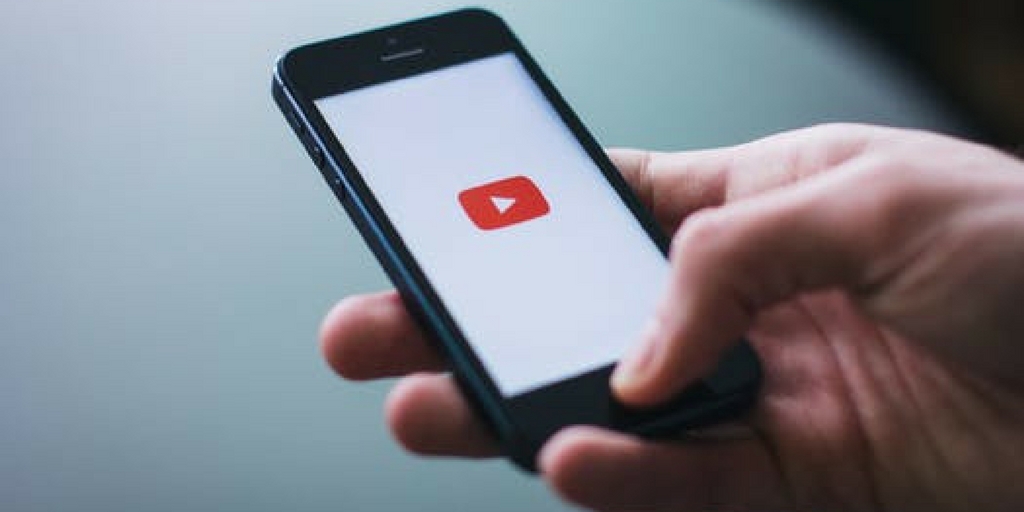 Are you using subtitles as part of your YouTube marketing strategy? You should be, as well as these other tips.
I've written a lot about YouTube and how the supply chain should be leveraging it as a marketing tool. Of course, I don't recommend just creating videos at random and throwing them up on your channel. Like any content or platform, you should approach YouTube strategically.
Here are some tips for optimizing your YouTube marketing strategy.
5 tips to improve your YouTube marketing strategy
1) Do the groundwork.
It may seem like a bigger-than-necessary investment of time at the front end, but doing your research is often "one of the most undervalued aspects of content marketing," according to Forbes contributor AJ Agrawal.
This means getting a grasp of the existing landscape before you publish your content. Look at others in your market, and what works or doesn't work for them.
2) Create "content buckets."
"YouTube marketing really comes down to picking a few key areas where you feel you can deliver true thought leadership, entertainment, or some kind of value, and then mass-producing content that falls within those larger buckets," says Agrawal.
"Buckets" refer to the broader categories your content falls into. For example, if you're looking to create awareness about the role you play in a larger supply chain structure, one bucket might be education. Once you start organizing your thinking this way, generating quality content that falls within your larger strategy gets much easier.
3) Create a standard for your content, and stick to it.
Agrawal points out that one of the most important keys to building a loyal audience is consistency. This can be a challenge when it comes to posting quality video content, since it requires an investment of time and resources.
But it's crucial that you "set the tone from the beginning and let your audience know what to expect," including what kind of content you'll be posting, and how often your audience can expect to hear from you. Once you've done that, stick with the promises you've made.
4) Use subtitles.
People are increasingly watching videos on their mobile devices in public, without the sound on. Taking this small step means that, rather than bypassing your content because they can't hear what's being said, people are paying attention to your videos no matter where they are.
5) Collaborate.
Content marketing at its very core benefits tremendously from collaboration. "One of the most effective ways to get your content disseminated, shared, and ultimately seen is by collaborating with other people who have audiences as well," says Agrawal.
Collaborations are beneficial for everyone involved, particularly when you chose your partners strategically. If they share a similar audience, it boosts exposure for both parties, as well as boosting credibility within your industry.
Tell us about your YouTube marketing strategy.
Related posts:
Archive for Elizabeth Hines
---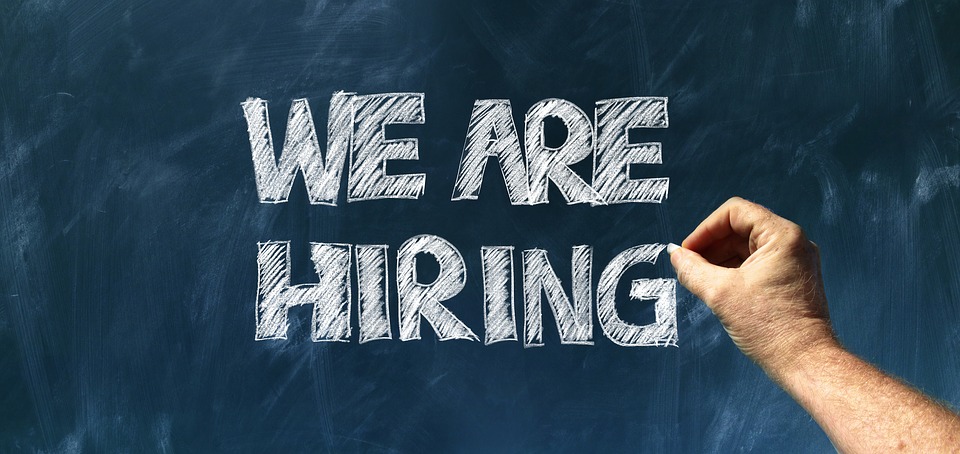 In the wake of the supply chain talent gap, try these strategies to fill critical positions with qualified employees and to create a pipeline of future talent.
It's no secret — the supply chain is experiencing a major talent gap. In fact, according to Supply Chain Insights, 60% of companies within the supply chain industry have job openings, and 51% of companies are seeing an increase in turnover of supply chain leaders. So what can you do to overcome the talent shortage?
These five strategies can help companies feeling the strain of the supply chain talent gap.
5 strategies for overcoming the supply chain talent gap
1) Partner with universities and educational programs.
In an interview with Fronetics, SCM Talent Group founder Rodney Apple suggested that companies looking to attract top talent should "partner with supply chain universities and proactively recruit students from these universities, early and often."
As more and more universities are offering supply chain degrees, these schools are a prime recruiting ground for highly qualified candidates for entry-level positions. This means "proactively reaching out to universities in the region and even nationally that match up with people in the workforce," says Apple.
2) Be open-minded in your hiring.
A recent Google study has yielded what might be a surprising result that points to the importance of open-mindedness in hiring practices. While conventional wisdom suggests that recruiters should be focusing on STEM capabilities, it turns out that "soft skills" are often a more accurate predictor of innovation and success.
In the same vein, it's increasingly being suggested that liberal arts grads could play an important role in the future of the supply chain. These majors emphasize the kind of critical-thinking skills that are crucial for future leadership potential.
3) Promote from within — from the manufacturing floor and beyond.
When looking to fill higher level positions, you may be overlooking a tremendously important resource: your own people. Promoting from within has several obvious advantages. Firstly, there's institutional knowledge and trust built in — you already have relationships in place.
Promoting from within means that you'll be placing people in higher level positions who understand the particular intricacies of your operations. This, in turn, means you save valuable time on training and eliminate what could otherwise be a steep learning curve.
4) Invest in talent acquisition.
Talent acquisition can quite literally shape the future of your company, and it's crucial that you make it a priority. This often means working with a recruiting firm, particularly one that specializes in the supply chain.
In addition to partnering with supply chain universities, Apple suggests that companies "invest more into job training and mentoring programs, like supply chain certifications and tuition reimbursement."
While the shortage of supply chain talent is often attributed to a skills gap, there's a more fundamental problem: The supply chain just isn't perceived as sexy.
"Perceptions need to change — fast," writes Fronetics CEO and Founder Frank Cavallaro. While it won't necessarily be easy, "convincing the public — young and old — that the manufacturing industry really is undergoing a renaissance" is ultimately the most lasting fix to combat the supply chain talent gap.
Placing the spotlight on new technologies like 3-D printing, robotics, and advanced analytics should demonstrate that the supply chain is a place for creativity, critical thinking, and fulfilling careers.
How is your company combating the supply chain talent gap?
Related posts:
Archive for Elizabeth Hines
---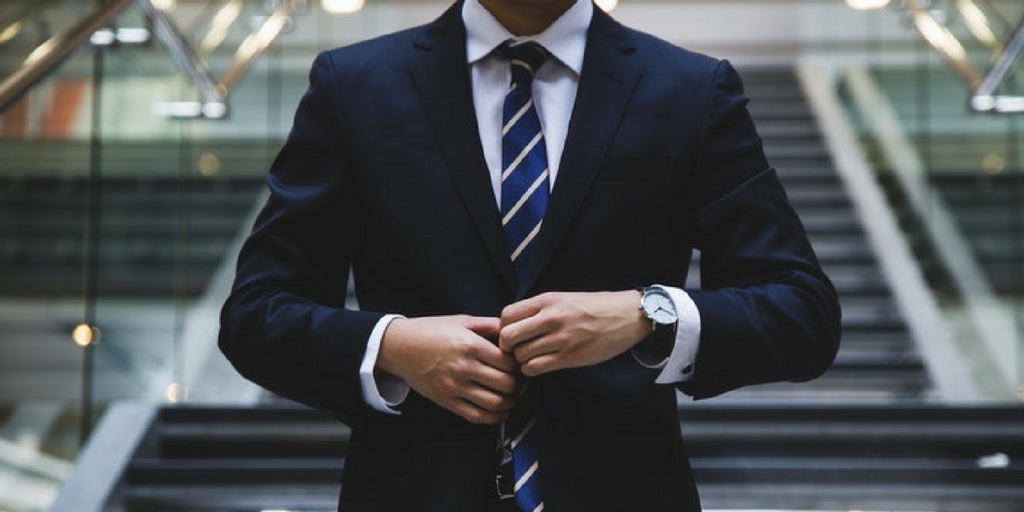 Make the most of your supply chain leaders' social media accounts by following these steps.
I've written many times before about the importance of supply chain leaders being on social media as the face of their brands. Social media presents a huge opportunity for executives to use their relative industry celebrity to be an extension of their organizations.
So you are ready to commit to a more active social media presence (or you're going to be ghost-posting for your executive). Where do you begin?
We've come up with 4 tips for supply chain leaders to making the most of their presence on social media.
4 tips for supply chain leaders on social media
1) Find the right platform (or platforms) for you.
The first thing to consider is your target audience. If you're looking to reach a young demographic, for example, Snapchat is probably the way to go, as 45% of its users are under the age of 24. Likewise, if your brand would be well-served by live video (hint: it probably will!), Facebook Live and Instagram Stories offer great possibilities.
Next, think about your personal voice, and what type of content you are likely to be posting. Thought leadership can often best be established on LinkedIn. But that doesn't mean that Facebook, Twitter, and YouTube aren't also good avenues to present your voice to the world. Pick the platforms that you feel speak most to your audience and best serve your brand.
2) Use your creative side.
Supply chain and logistics leadership requires a tremendous amount of creativity and innovation. Let these qualities shine through in your social media presence! You have the tools to spark more engagement, increase follower count, and make your posts go viral.
This means using your unique voice to be a storyteller, engage your audience, and create a face for your brand. If you need some inspiration, check out these 7 Twitter accounts.
3) Create space for conversation.
Too many would-be social media mavens fall into the trap of posting the kind of content that doesn't invite interaction. Instead, be a conversation-starter.
First, take a look at your audience and what kind of interactions they have online. You can scan the pages of other leaders in your niche as a reference point.
You can generate interaction and engagement by showing gratitude, listening to your audience, handling queries, posting thought-provoking content, and posing questions in your posts.
4) Avoid controversy.
This might seem obvious, but there's a fine line to walk between posting or re-posting thought-provoking content and becoming an inadvertently controversial figure.
Keep in mind that, in the public platforms that are social media, all your moves will be under constant scrutiny from your fans, followers, and people in their networks. This means that while cultivating a personal voice, it's important to maintain a level of professionalism. And stay away from posting anything that can make you a lightning rod for controversy!
Where do you go to follow supply chain leaders on social media?
Related posts:
Archive for Elizabeth Hines
---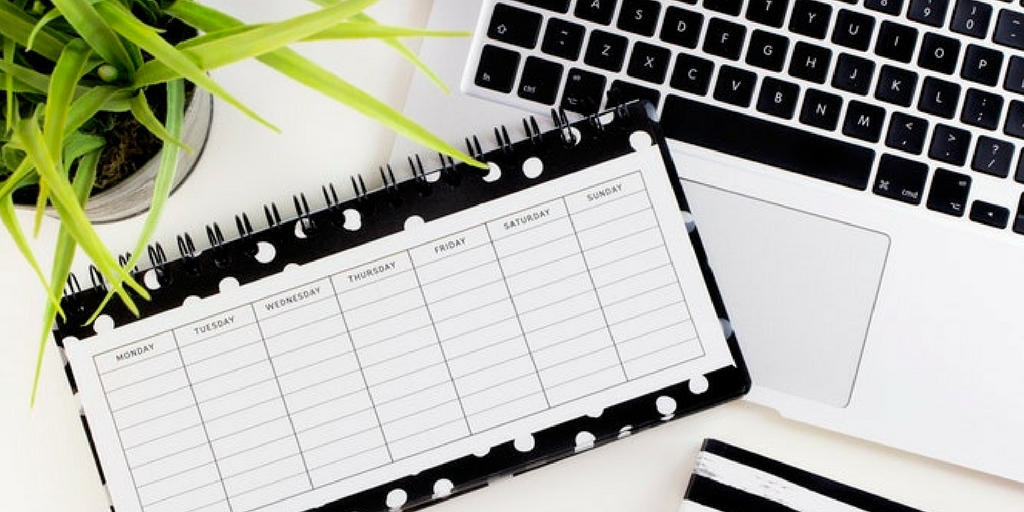 Check out these marketing automation tools for email workflows, social media scheduling, and customer relationship management.
Lately it seems like everyone is talking about marketing automation. As B2B buyers increasingly demand personalized experiences through the buyer's journey, marketers' jobs are getting tougher, as they need to provide custom lead-nurturing content to all prospects in their databases.
And that's where automating marketing tasks can help.
The term "marketing automation" refers to a variety of tools used to automate the process of personalizing leads' interactions with your business. The sheer variety of these tools can sometimes be overwhelming — so we've pulled a few of our favorites in the categories of email workflows, social media scheduling tools, and customer relationship management.
6 marketing automation tools for supply chain and logistics marketers
1. Customer.io
This tool lets you send targeted messages to your customers, crafting them based on how they interact with your business, and making personalized messages simple. You can also keep track of conversions and create customer profiles. Our favorite part? It integrates with your mobile app or website, letting you see data in real time and trigger actions by adding in predefined rules.
2. Constant Contact
This powerful tool has some features that are unique — and can take your marketing capabilities beyond the basics. Beyond setting up and managing an automated database, Constant Contact offers Facebook fan promotion, coupons and deals, and event management.
3. AdRoll
This is an extremely effective tool for retargeting customers through re-engagement on Facebook, Twitter, and elsewhere on the web. It offers cross-device and cross-platform retargeting capabilities, as well as flexible segmentation, letting you provide customized experiences that dramatically improve your marketing efficiency. It also offers customized budgeting and full control over ad spend.
4. Pardot
Pardot is an all-inclusive marketing automation suite, but it's particularly strong for amping up your engagement with CRM integration. It's a great tool for helping your sales team shorten the sales cycle. And, in addition to CRM integration, it offers email marketing, lead nurturing, lead scoring, and ROI reporting.
5. Marketo
This cloud-based marketing software lets you drive revenue with lead management and mobile marketing. It not only helps build customer relationships, but it helps you sustain them as well. Best of all, you can try it out for free until you're sure it's right for your business.
Bonus all-in-one tool: HubSpot
HubSpot is an inbound-marketing tool that lets you generate leads, close deals, and manage your sales pipeline from start to finish. It integrates beautifully with a content marketing strategy, with the goal of turning outbound leads into inbound ones. It includes revenue reporting, custom-event reporting, custom-event automation triggers, predictive-lead scoring, contacts and company reporting, and event-based segmentation.
What marketing automation tools does your business use?
Related posts:
Archive for Elizabeth Hines
---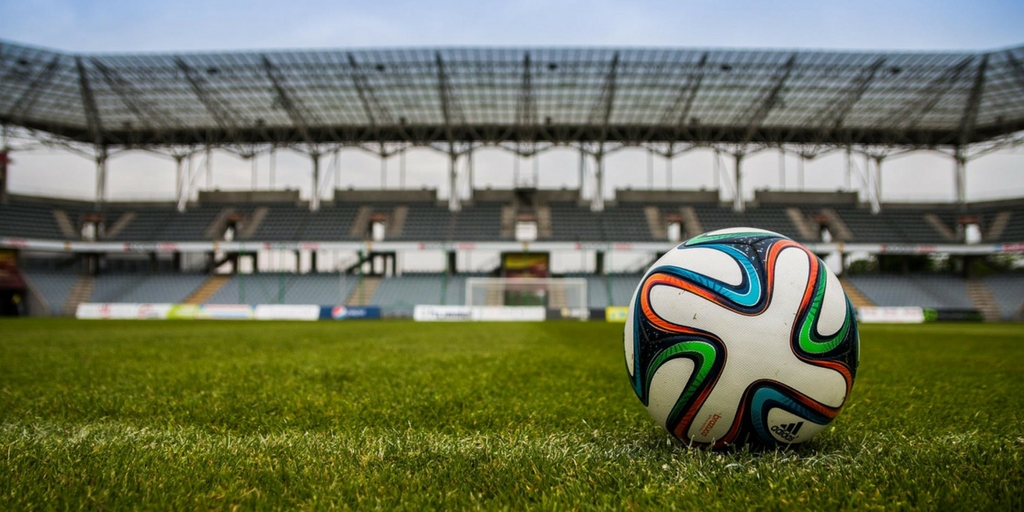 Adidas and FIFA have found great success in using social media in supply chain management.
Sometimes, a success story can be a powerful motivator. FIFA and Adidas have been extremely successful in using social media in supply chain management. Here's how it works for these organizations and why your business should consider it.
FIFA and Adidas
These two brands are a match made in heaven. In fact, their relationship spans the 48 years since 1970, when Adidas began supplying the official match ball for all FIFA World Cup matches. And clearly it's been working for both brands, as they have recently extended their partnership until 2030.
With a global supply chain consisting of more than 1,000 independent factories around the world, Adidas is harnessing the power of social media as it relates to the supply chain.
How they used social media in supply chain management
In 2014, the brand launched the #allin campaign on Twitter, letting users follow the progress of the official 2014 World Cup soccer ball (nicknamed the Brazuca). The ball even had its own Twitter handle. Videos showed the Brazuca outfitted with cameras and sent on a journey around the world.
As you can imagine, this creative marketing was social media gold. Adidas was able to leverage its partnership with the FIFA World Cup and engage its audience in a meaningful and lasting way.
According to Waterloo blogger Jaime Salinas, "Adidas is using social media to improve their organization's supply chain management globally by creating transparency, increased visibility, communications and quality control that leads to reduced operational and labor costs."
For example, the Adidas SMS Worker Hotline allows direct communication with factory workers, bridging the gap that can exist between management and workers. The system allows the workers to have anonymity, ensures transparency in tracking complaints. It also allows correction efforts to happen in real time.
The takeaway
So what can your business learn from this duo's successes with social media in supply chain management?
"Social media can improve [an] organization's supplying chain management," writes Salinas. "It can create more visibility, improve communication, increase control, and reduce operational and labor costs." This creates a more efficient and steady supply chain, which in turn increases customer satisfaction.
Salinas concludes, "The ripple effect of using social media to improve supply chain management can expand outwardly across virtually internal and external organizations, which is great for business."
Related posts: