Women in Manufacturing and the Supply Chain: Disparity and Opportunity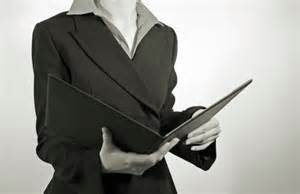 We know that diversity in the workplace has value beyond enriching company culture. A McKinsey & Company report found that diverse companies financially outperform companies that are not diverse by 15%. And in terms of gender diversity, specifically, research shows that when women are in positions of leadership, companies perform better — much better.
Data shows that gender equality has improved in recent decades, such as the 15% increase of women working full time in the workforce since 1979. But there is still much progress to be made. As a recent UN Working Group mission to the US to explore discrimination against women found: "In the US, women fall behind international standards as regards [to] their public and political representation, their economic and social rights, and their health and safety protections."
Women in manufacturing and the supply chain
We see that women in manufacturing and the supply chain haven't been faring as well as their counterparts in other sectors. The number of women working in manufacturing is the lowest it has been since 1971. In the supply chain, men hold between 70-80% of the jobs, and we see even more disparity at the higher levels — only 5% of women hold Fortune 500 supply chain top-level positions.
Beth Ford, executive vice president and chief supply chain and operations officer at Land O'Lakes, sees the positive in these numbers: "The representation of women in this area is not where it needs to be. At the same time, it could be viewed as tremendously exciting. The opportunities are there for women."
Where opportunity lies
So what can be done to make changes that will benefit everyone, and the bottom line?
According to a Fronetics Strategic Advisors report on women in the supply chain, "it has been put forth that women are better suited for roles in supply chain management than men. Research conducted by SCM World found that the majority of men (63%) and women (75%) believe that the natural skill sets of women differ from those of men and that these differences are advantageous for supply chain management."
One of the biggest ways is diversify entry into the profession and a pathway to leadership. The typical trajectory to the top roles in the supply chain starts on the shop floor. These jobs tend to be more male-dominated trade work. For the supply chain to seek new talent, especially women, they must look beyond their four walls.
Since there is a lack of talent being funneled into the supply chain, companies should look more closely at universities that offer supply chain management programs. Many of these programs recruit and attract women.
There are several women (and men) working in the supply chain who are cheering for other women to join. According to an interview with Bravo Solution VP Mickey North Rizza, "While business has traditionally been a man's world, more and more women are now in businesses. Most women by nature have been relationship-builders. They encourage, collaborate and innovate with others for the best outcome. It is only natural that these tendencies gravitate to the business world, and most importantly into supply chain."