Grow your business with content: 12 steps to a content strategy that will drive profitable customer action
Content can grow your business.
How can content such as blog posts, white papers, eBooks, newsletters, infographics, podcasts, webinars, and video grow a business?  Content can grow your business by increasing your search engine ranking, positioning your company as an industry leader, attracting new customers, and helping you retain current customers.
Not convinced?  B2B companies with an active blog generate 67% more leads per month than those who don't.  What's more, a study by the Custom Content Council found that 72% of marketers believe branded content is more effective than advertising in a magazine, 62% believe it is more effective than advertising, and 69% believe it is 'superior' to direct mail and PR.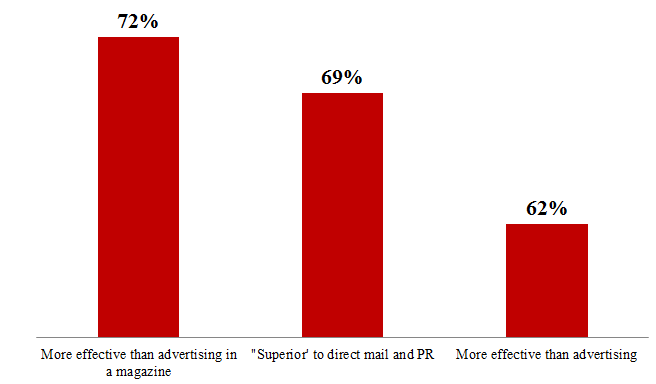 Not all content is equal.  Not all content will help you grow your business.
Content that will move the needle for your business is valuable content.  It is content that is informative, educational, interesting, and speaks to your customer's emotions and speaks to their pain points.  Valuable content is not a sales pitch.  Furthermore, valuable content is content that is delivered consistently over time and at the right time.
Strategy is vital
A 2014 study of B2B marketers found that companies who have a documented content strategy in place are more likely to consider their efforts to be effective than companies who do not have a documented strategy in place (60 percent vs. 11 percent).
The 12 steps to creating a content strategy that will help your company drive profitable customer action are:
Put someone in charge
Define your goals
Define your audience
Define your metrics
Identify the right distribution channels
Create a publishing calendar
Create content
Curate content
Distribute content
Engage with customers and prospects
Track and analyze metrics
Make adjustments as necessary
Want to learn more about these 12 steps and creating an effective content strategy? Download our eBook.