Supply Chain: 4 Essential Year End Questions to Ask Yourself [Infographic]

Don't start the year without asking these 4 essential questions.
Well, another year has come and gone. Out with the old, in with the new, right? Wait, not so fast. Don't overlook the valuable information you can glean from conducting a year end review. Use these four questions as a guide to thoughtfully assess the past year. Then, read on to see how a few simple tasks can help shape your best year ever.
1.  What were my biggest accomplishments this year?
Twelve months can seem like a long time when you consider everything that happened over the course of the last 365 days. Setting aside some time to review successful projects, notes of thanks from clients, or a particularly positive performance review reminds us what we're capable of achieving and gives us a renewed sense of accomplishment.
Try this: This year, designate a file folder near your workspace to collect any materials or notes related to your successes as they occur. Doing so will make it easier for you to recall your accomplishments and provide quick access to a list of your achievements – helpful for a healthy dose of motivation or last-minute performance reviews.
2.  How satisfied are you with the past year?
Were you successful in meeting the majority of your goals? Do you feel that you worked to your highest potential? Would you have done something differently? What about missed opportunities? Examining what went right and identifying areas for growth and opportunity are powerful exercises that both prevent the recurrence of negative behaviors and reinforce our commitment to our priorities.
Try this: Adding some context to your experiences presents a more accurate picture of your year by tempering unusual highs and lows. Thinking about your experiences of the past year in sum, try to assign a value to your entire year. How would you rate your year on a scale from 1 to 10? 1 to 100? Why?
 3.  Is my current daily routine structured to optimize time for my priorities?
It's easy to fall victim to time suckers, especially when they become ingrained into your routine. Has your daily 15 minute coffee break gradually morphed into 25 minutes? Are your 10 minute "headline scans" now closer to 30 minutes? These small, seemingly innocent extensions can snowball into major time loss, causing unnecessary panic as you scramble to meet deadlines.
Try this: The start of a new year is a great time to reset (or rethink) our daily routines. Build activities into your day. If you'd like to continue your now-daily 25 minute coffee break, think about extending your work day by 25 minutes. Feeling like you can't absorb everything news-worthy in less than 30 minutes? Set your morning alarm 30 minutes earlier so you can arrive to work having already completed your scan of daily headlines. By taking a hard look at where your time is actually going and then spending a few minutes realigning your daily routine with your priorities, you're intentionally and consciously assigning time to the things you find the most important.
4.  What is it that I want to achieve next year?
Each new year brings with it a renewed energy to being our best selves. In order to get started, we need to define our priorities and what our success will look like. Setting SMART goals, or goals that are specific, measurable, achievable, realistic, and timely, keeps us moving forward by providing detail and assigning accountability.
Try this: After reviewing your past year, set aside some time to consider what you'll set out to achieve this year. Create a detailed roadmap to successful completion of your goals.
Use this infographic to help you set, and achieve your SMART goals.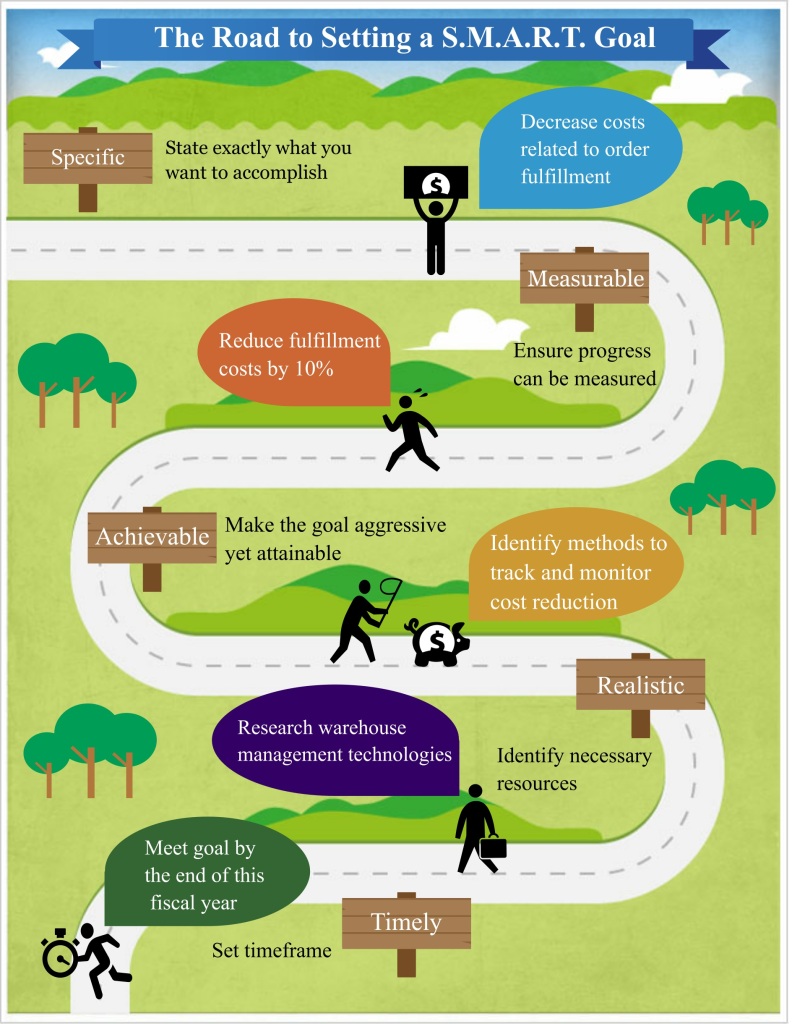 How was your year in review? What were your biggest accomplishments? Are there any goals that you'll carry over into the new year? Do you regularly set aside time at the close of a year to reflect? We'd love to hear what you do to reset for a new year.