The Art of Overcoming the Supply Chain Talent Shortage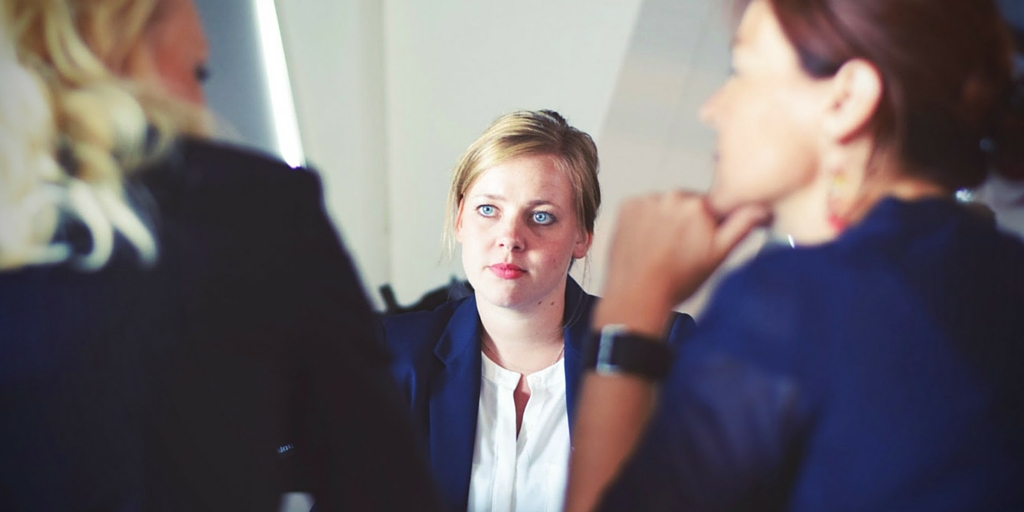 A veteran recruiter explains where the supply chain talent shortage is headed and how companies can overcome the challenges.
A recent report on the supply chain talent gap draws a sobering conclusion: The supply chain management profession finds itself in crisis. Unless you do it right, attracting and hiring skilled professionals can be challenging.
Deloitte's third annual Supply Chain Survey, released last year, also states: "Many organizations are confronting critical shortfalls of talent. Years of headcount reduction, training-budget cuts, and the retirement of highly skilled individuals have hollowed out the ranks of veteran professionals."
The Deloitte findings are echoed in another report by the Haslam College of Business at the University of Tennessee. While the driver shortage is well known, the report maintains the talent gap encompasses every level of supply chain management and is likely to grow worse as baby boomers retire.
So what is an organization to do? How can you become better prepared and make your search for talent more effective?
Few people are better positioned to answer these questions than Rodney Apple, founder and president of SCM Talent Group. With almost 20 years of experience as a supply chain recruiter, he has filled more than 1,000 supply chain positions ranging from executive-level at Fortune 500 companies to leadership and staff-level roles across large networks of manufacturing and distribution facilities within the United States.
We sat down with Apple to get his thoughts on the realities of the supply chain talent drought.
EBN: What is the status of the supply chain shortage from your perspective?
Apple: I work with a lot of companies in key industries across the supply chain, from junior to C-level positions. Here's what I'm seeing: It's not getting any better. If you break it up into job level, entry-level positions tend to be less challenging to fill since more universities are now offering supply chain degrees. Supply chain students at Michigan State University, which offers the top-rated program, can count on multiple offers and interviews before they even graduate. The same thing goes for Penn State, University of Tennessee, and other universities with top-tier supply chain programs.
Middle management, let's call it junior to mid-level, that's where companies are struggling; that's where you find the bulk of people doing the work, and that's where most of our searches are. It really is about sheer numbers, a generational issue. At the executive level, enough people have risen up, but I'm concerned that as baby boomers retire, it could create a problem in the near future.
Which positions tend to be the most challenging to fill?
Junior-level positions, those who have between one to four years of experience. When you land your first job out of college, you keep your head down and get immersed in the job that has to be done. You're not actively looking for a new job. So you really have to do a lot of direct sourcing to find the analysts, engineers, inventory managers, and planners and sell them on why they should make a career move at this stage of their career. They are not in management but doing tactical, analysis kind of work. Those are the most challenging positions.
At what point do companies ask for your help?
Small and medium-sized companies often come as soon as a position needs to be filled since they don't have dedicated resources for recruiting. If they have tried themselves and the search has been unsuccessful, the need is urgent by the time they come to us.
What challenges do companies run into when trying to recruit talent?
When you look at the supply chain function, it's typically the most complex, diverse, and challenging. Unlike recruiting for clear-cut, core corporate functions such as IT and Finance, the supply chain sector will yield a much greater variety of job profiles. Add the complexity of different job levels and geographic factors that may involve distribution centers and plants spread out all over the country, and you will see why it can be challenging to find the right fit.
Companies also tend to understaff or undervalue the supply chain recruiting function. Coupled with a lot of internal movement, from the corporate office to the field and back, it's like a game of musical chairs — you're always backfilling internal movement. If you're also looking for a high-demand skillset, it can be similar to finding a needle in a haystack.
How should a company prepare to increase the likelihood of a successful search?
First of all, you need to up your game when it comes to finding and sourcing candidates. You have to master the intake process. Before you even post a job opening, sit down with the hiring team or manager. You have to truly understand your company's unique value proposition, selling points, culture, and what makes it exciting to work for your company. Then, you have to gather information on what I call the supply chain footprint; you have to understand the company's organizational structure — the number of plants, warehouses, key challenges, key opportunities, key projects — and look at its size, scope, and complexity, including the process, system, and talent.
Next, you have to understand the position you're trying to fill: the selling points, key deliverables, key challenges, key traits, and so forth. Use that information to build the position profile. A lot of companies start with the job description and fill it with skills and qualifications, and that is not the best way to go about it.
What's the next step?
You take that information and sit down with hiring team to develop what I call an omnichannel sourcing strategy. There are a lot of channels to tap into. Many make the mistake of thinking the act of posting gets the job done, but you can never just sit back and wait. You may be able to get away with that if there's an abundance of talent in the marketplace or if you're a marquee employer, but in the supply chain you have to employ other sourcing tactics, which could include proactively reaching out to universities in the region and even nationally that match up with people in the workforce.
You also need to direct source across different channels. Come up with a targeted list not only of industries, but of companies who may employ the type of talent that you're looking for. You don't always need to shop in same industry because supply chain tends to be a transferable skillset, especially in logistics, procurement, and inventory planning. Other channels not to be left out include LinkedIn, Google search strings, top supply chain associations, membership directories, and employee referrals — you want to have strong referral programs to allow people to easily share job opportunities with their networks and potentially build an internal resume database if you have frequent openings.
What part of the search process tends to be forgotten?
When you're a smaller company, you have to understand your unique value prop. It's critical that you find a candidate who's looking for the same work environment that you offer; I call it the 'motivational fit.' You may not want to source someone from a Fortune 500 who's used to robust process systems, organizational structures, volumes, scope, and immense complexity.
Look at companies in your own range. Can you find people who want to continue working for similarly sized companies with similar challenges and opportunities? You may want to engage search firms if you only have a few openings to fill per year as it costs less than employing a full-time recruiter. Every company needs to figure out what talent acquisition resources they need from a people, process, and systems/tools perspective in efforts to proactively hunt people down because that's what it takes to land top supply chain talent these days.
What can you do to make it last?
Make sure you have a strong onboarding program. Don't just throw the person into the fire. On the onset, establish goals and expectations. The new hire should understand what needs to be accomplished and outline key deliverables, projects, and performance expectations. This is where management and leadership come in to make people successful, especially in a smaller company. Most companies are doing a pretty good job in this area with mentorships, additional training, courses, and so on, to help the employee reach his or her career goals.
Some companies are also moving away from the rigid once-a-year performance review to more real-time, on-the-spot, feedback. Everyone wants to advance. If your company requires everyone to be in a position for 24 months before they can even apply, you run the risk of losing them. In general, you should be more flexible how you move talent throughout the organization. It can do wonders.
What is your experience when it comes to looking for supply chain talent? What do you consider to be key steps to success?
This article originally appeared on EBN Online.
Related posts: