Become an industry leader by providing valued and trusted content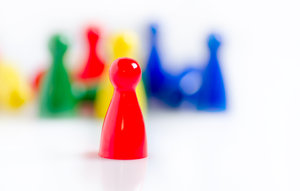 By consistently creating, curating, and distributing valued and trusted content you can position your company as an industry leader.
What is valued and trusted content?
"Peer-power"
A survey by the CMO Council found that all content is not viewed equally by B2B buyers.  "Peer-powered content" is more valued and trusted than non-peer content.
The survey found that professional association research and papers are the most valued and trusted content. Papers from industry organizations, case studies, and analyst reports and white papers were also reported to be valued.  In contrast, vendor white papers were not found to be valued highly.
What type of content do you most value and trust?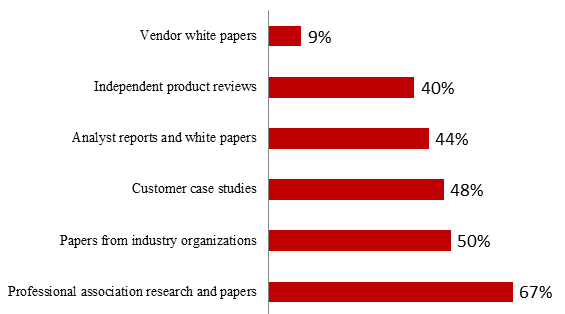 Source: CMO Council
Depth not promotional
The characteristics that were found to be valued the most by B2B buyers were depth of the content (47 percent) and ease of access and readability (44 percent).  Respondents reported that they do not like content that has too many requirements to download (50 percent) or is promotional or self-serving (43 percent).
Good content is shared
B2B buyers report that they share good content.  Fifty-nine percent of survey respondents share content with 25 or more peers and associates, and 28 percent of survey respondents forward content on to 100 or more people.
Position yourself
To position your company as an industry leader you need to provide valued and trusted content.  This means creating, curating, and distributing content that educates, informs, and addresses specific needs.
It also means avoiding the trap of self-promotion.  Valued and trusted content is not content that is self-serving or promotional, rather valued and trusted content provides customers with answers, solutions, and education.
Blogging is essential, but additional content is necessary as well.  Case studies and white papers are two go-to content solutions that can help you position your company as a trusted leader within your industry.
Remember that you don't need to go it alone.  More than 44 percent of B2B marketers report that they outsource content creation.