Speak Volumes with Packaging
This post originally appeared on EBN.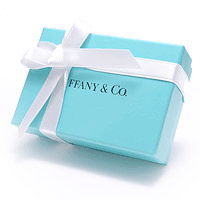 For many customers, both current and prospective, you are your packaging. Take the time to do it right.
I recently read a great piece by Zach Williams, founder and creative director of Venveo, on the role of packaging from a marketing perspective.
Williams puts forth the idea that packaging is a critical element to marketing, and therefore, should become the fifth P in marketing (the other four being Product, Pricing, Placement, and Promotion). He makes the point that "packaging embodies so much more than promotion… [it] can make or break how your company is positioned."
Williams discusses how packaging can create customer experiences. He offers the example of Apple's packaging and how getting a box with the Apple logo on it creates an emotional response for customers. So emotional is the response that Williams pointed out that there are videos on YouTube of people "unboxing" their new products. When Williams wrote the article in October 2012, there were "thousands" of videos; when I looked today there were close to 3.5 million. That growth alone says a lot. And, the joy and excitement displayed in the videos speaks volumes to Apple, the product, and to the packaging itself.
Another company whose packaging has become iconic in the realm of creating customer experience is Tiffany & Co… New York Times writer Alice Rawsthorn wrote an articleabout the role Tiffany's packaging played in her decision to purchase a pendant for her goddaughter: "Would I have bought that pendant without the packaging? I'm not sure, but the thought of Delilah opening that duck egg blue box tied with white satin ribbon certainly clinched my choice."
Williams also notes that packaging can also serve to justify the price of the product and that "packaging should always aim to increase the perceived value of the product." To Williams's point, look at both Apple and Tiffany — their prices are higher than their competitors.
The final point in Williams's article is that the packaging of a company needs to go beyond the physical and extend to the company's website — that the website "can be considered packaging as well." The point is a good one, but I think it should go further. I believe packaging should not only include the company's website, but should also extend to the company's Facebook and LinkedIn pages, Twitter account, blog, and any outward-facing materials. If your company does not take the time to create an exceptional package for customers, you will be passed over.
Your company's physical packaging and online packaging speaks volumes about your company. For many customers, current and prospective, you are your packaging. Take the time to do it right.