The Role of Social Media in Supply Chain Intelligence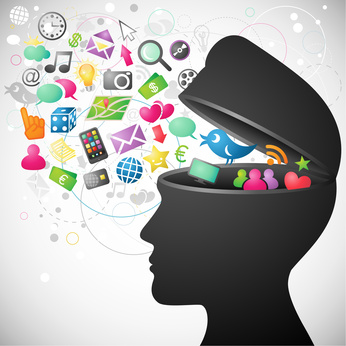 The social economy is estimated to be $1.3 trillion U.S. dollars annually. Social media is more than a collection of personal commentary, photos, and inspirational quotes. Increasingly, social media creates an opportunity to gather information, and social media is becoming a useful tool for businesses to connect with other businesses and clients. Although Facebook is notorious for gathering information, social media companies are not the only companies who can gather intelligence.
 Data Gathering
Gathering of intelligence has never been easier. Although there are still traditional indicators of sales and traditional feedback loops, the age of social media allows for swift collection of intelligence. According to McKinsey, "Analysts typically spend 80 percent of their time gathering information before they begin to analyze it. Social intelligence radically alters this process. Numerous tools allow analysts to create dynamic maps that pinpoint where information and expertise reside and to track new data in real time."
Capturing the Consumer
Collecting information from your consumers online— the good, the bad, and the dirty— can help you understand consumer sentiment around brands. By searching for key words or terms you may improve sales strategies, product placement, or understand demand cycles.
Do you want to see what clients and consumers say about you and your products, about their reliance, frustration, appreciate of your role in the supply chain? You should! But you can also have a look at what is trending, what your competitors are doing, and how you can gain traction through social media. The window is a unique opportunity for you. If your competitors are garnering more views, figure out why. Do they highlight their employees? Do they link directly to items for purchase? Do they use keywords you're not using? Are they presenting themselves as leaders in the industry by blogging?
Storm Surge
Storms happen, and they're stronger than ever. Natural disasters will never cease. Accidents happen. There's no fix-all, no cure for these things, but there are new ways to manage these challenging moments when they strike. In March 2012, the Red Cross announced the creation of a social media crisis monitoring center called the American Red Cross Digital Operations Center.
When Hurricane Sandy hit the Eastern Seaboard, the Red Cross was able to see how valuable social intelligence can be. According to an article in Fast Company, How the Red Cross Used Tweets to Save Lives During Hurricane Sandy, "During the week of Hurricane Sandy, the Red Cross tracked more than 2 million posts and responded to thousands of people. In the end, 88 social media posts directly affected response efforts—a fairly significant shift of resources."
While people lost power during Hurricane Sandy, many still had internet access on their phones. They could access news updates, connect with loved ones, and ask for help through social media. According to the Pew Research Center's Project for Excellence in Journalism, more than 20 million tweets were sent about Hurricane Sandy in the span of 6 days.
The intelligent thing to do for your company just might be to explore social media intelligence.