The Role of Social Media in Supply Chain Management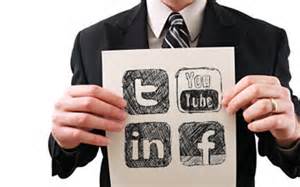 Are you ready to harness some of the $1 trillion dollars social media can bring the value chain yearly?
There are over 3 billion internet users on Earth, or nearly half the world's population. The growth of worldwide internet users from 2000- 2015 was 753%. In developing economies the percentages are much higher: Africa's users grew by 6958.2%, the Middle East's users grew by 3,358.6% and Latin America/Caribbean's grew by 1684.4%. There are 1.5 billion social media users worldwide.
Many people use social media for personal purposes, but more and more people and companies are using social media for business purposes. Leveraging social media makes sense: customers, leads, competitors, partners, and employees are using it. Is your company? When browsing Facebook you've noticed that the power drill you were researching from Home Depot online is popping up on the edge of the page, or maybe it's the latest version of a cell phone, or a pair of shoes. It feels like these items are following you. They are. These companies are following you. They're using social media to entice you, to engage with you, to connect with you.
Facebook saw 1.49 billion active users in the second quarter of 2015. They highlight some of the success stories on their website, pointing to small, local companies and large, international companies.  One such large company, Europe's largest consumer electronics retailer and German behemoth, Media Markt, engaged in a cross-media campaign for nearly a month in 2013 in order to "boost brand resonance and anchor its message firmly in people's minds." They used Facebook's newsfeed to promote and highlight a specific television ad, and they also purchased various kinds of Facebook ads. According to Facebook, "Media Markt reached nearly half of Germany's online users with their 'Germany's craziest flat share' campaign on Facebook, with the platform being 2.4 times more efficient than all other media used."
Doing a campaign and buying ads on Facebook are not necessary for you to achieve marketing goals. Here are some ways in which supply chain managers should be using social media:
Communicate
Communication through the senses are what humans crave. Social media allows leaders to communicate using several of the senses to reach a broad community. Companies can use language, images, and sound. Even touch is involved. Click here, scroll over here. Advertise your blog posts, highlight your latest news, announce a new product launch, indicate arrivals and departures of shipments, share small or sweeping changes in service, supplies, practices, locations, etc. Are you concerned that weather may impact deliveries? Update customers to potential delays, interruptions or threats to service.
Social media creates a community. Comments and feedback allow for a certain sense of intimacy. Allowing for a two-way street can help employees, clients, and partners to feel engaged and invested. It might also end up being fun! UPS is a logistics company that has used social media by using both humor and human interest stories to accrue followers and gain loyalty. Its focus on employees heroes who go above and beyond encourages other employees and endears followers.
The best part of social media communication is that it's live and active, it's bright and visual. There's room for humor and gravity, information and emotion, objectivity and subjectivity, facts and anecdotes. Social media reaches both males and females, with 73% of males engaging with social media, and 80% of females.
Educate
Education is one form of communication, and a very important one for your current or potential B2B and B2C clients, your employees, as well as others in your field. Do you have a lecture you want to share from an industry conference? Do you have a new product launch? Have you found a more efficient process that can benefit the industry or attract attention from potential clients? Social media is fantastic platform for education, and establishing your knowledge and credibility.
Monitor
Keeping an eye on your supply chain peers and competitors is a smart. Monitoring is its own form of self-education. What are your competitors' areas of strength? What appear to be their challenges? Have they missed a pocket of social media that you can fill? Do they seem to be tailoring to a certain customer, or courting a potential business partner? Additionally, researching the reputations and electronic footprints of potential clients, suppliers, prospective employees and business partners could teach you a lot before signing a contract.
The supply chain makes the world go round. In order to be one of the leaders in the chain, it's important to remember that internet users make up nearly half of the world's population and that social media is on the rise. Don't miss that boat.
---
You may also be interested in: