Why your B2B inbound marketing strategy isn't working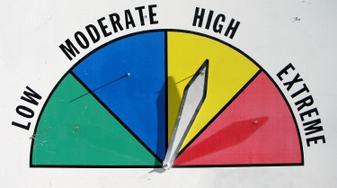 I work with companies from the supply chain and logistics industries to identify and execute strategies that will grow their business.  Too often I see companies who have invested time and money into developing a B2B inbound marketing strategy and have fallen flat.  Here are six reasons why inbound marketing strategies tend to fail:
The ideal customer is not being targeted
A successful inbound marketing strategy will attract and engage the "right people" – ideal customers.  It is therefore essential that time is taken to understand who the ideal customer is, the needs of the customer, and the customer's pain points.  Your company's website, social media presence, and email communications, should speak to your ideal customer.
Content is not published consistently
A common pitfall is establishing a blog, but only publishing content on a sporadic basis.  To establish your company as an industry leader and gain leads, you need to publish content on a consistent basis.  For example, your company needs to commit to publishing blog content every Tuesday.
Content is not quality content
All content is not equal.  If you want your inbound marketing efforts to succeed, your content needs to be quality content.  Your content should be well-researched, sourced, and edited.  Grammatical errors and misspellings are inexcusable.
More isn't always better
It is easy to sign up for a social media account.  I've seen many companies who have decided to jump into social media feet first and have established many social media accounts, only to become overwhelmed.  If you want your inbound marketing strategy to succeed, it is more important to be active on one social network than inactive on five.
Lack of strategy and commitment
A 2014 study of B2B marketers found that companies that have a strategy in place are more likely to consider their efforts effective than companies that do not have a stated strategy in place.  Companies that do not have a strategy in place, and who do not have someone in charge of the strategy tend to fail.
A focus on sales
Content that informs and educates attracts and engages.  Content that is "salesy" not only fails to attract and engage, it turns customers away.
Is your inbound marketing strategy falling flat?  Assess your strategy – honestly.  Has your company fallen prey to these common pitfalls?