Find Content Spokespeople Outside the C-Suite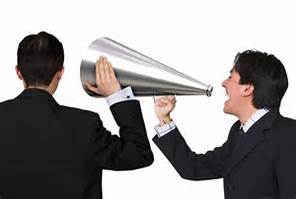 Identifying content spokespeople outside of executive management can improve the product and alleviate C-suite stress.
Often people think they're the only ones who can do their job or, at the very least, that they're the ones who have been doing it and know it best. And some C-suite executives forget the people working around them — when, in fact, those are the very employees who could help them do their jobs better.
Joe Fuld, president of political and advocacy advertising agency The Campaign Workshop in Washington, D.C., has wise words on the subject: "As a business owner, I like to think that the business has a lot to do with me, but I have realized it has just as much to do with the people who work with me."
Months ago I asked an account manager to be on a call with me to discuss an editorial calendar with a client. She was new to the account, so I thought it would be beneficial for her to listen in. A half-hour into the call, I saw her notepad with at least 20 new ideas for articles, white papers, and blog posts. By the end of the meeting, the list had grown to 40, and they weren't just simple ideas — they were complex, thoughtful, and fresh. This wasn't her role, but she dove in and helped to create the strongest editorial calendar to date. The client was pleased; I was thrilled.
The same experience can be true for a management team  Strategically identified content spokespeople assisting senior management could help alleviate some of the stress C-suite executives face — and add new ideas to the pot.
Senior management are often extremely busy and may not be hearing the breadth of information and news that some of the lower-level professionals are exposed to. It's true that too many cooks in the kitchen can spoil the meal, but, if chosen strategically, employees acting as content spokespeople could make your life easier and make the product better. Their investment and loyalty could also grow immensely.
John Hall, CEO of Influence & Co, writes about the subject in the Harvard Business Review. Here are his two suggestions on how to find the right people to fill the role of content spokespeople.
Identify content spokespeople
Identify employees who are comfortable teaching and demonstrate natural leadership qualities. The account manager mentioned earlier is the perfect example: engaging, patient, knowledgeable, curious, professional, trustworthy, and tactful. Her efforts always appear to be helpful, instead of boastful or misplaced.
Assess knowledge base
Hall suggests gathering and documenting information from content spokespeople. He does this by a Q&A process and brain dump exercises. He suggests keeping this information in a central location — a knowledge bank — for future use. From the knowledge bank content can be gathered and synthesized into an article or blog.
Hall says that the risk is minimal, since the C-suite can always have final editing power, so even if a content spokesperson says something off-color, the information won't get out to the customers.
The involvement and collaboration in this process is incredibly valuable for everyone involved. Hall claims, "By embracing the unique experiences of your employees outside the C-suite and showcasing their diversity through thought leadership content, you're strengthening your brand's authentic, human connection to your audience."
Related posts: