Low-Profile Colleges Pay Off Big for Would-Be Manufacturing Pros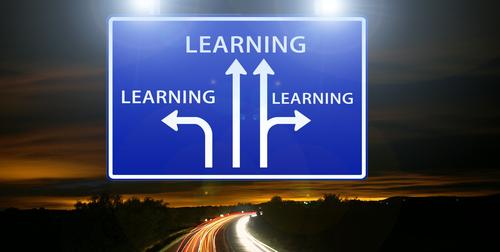 Manufacturing could offer a career with upward potential for STEM students at low-profile colleges.
The college graduates of 2015 were the most indebted ever — until the next round of grads wave their diplomas in the spring. But is sinking deep into debt really the ticket to a great career? If you have the means (and brains) to invest in an Ivy League degree, all stats seem to indicate you get ample payback for the $200,000-plus expense.
But among those high school grads who may not qualify for generous financial aid packages and at the same time cannot afford — or even want — an Ivy League degree, there are still lucrative options, especially if they study science, technology, engineering, and math (STEM).
The skills gap in U.S. manufacturing, for example, is well known. While as many as 60% to 70% of executives say their current employees lack sufficient skills in technology, computer, and math, the problem is exacerbated by the lack of qualified job prospects — an expected 2 million manufacturing jobs will go unfilled due to the talent gap during the next decade, according to a Deloitte study.
As I've said before, herein lies opportunity. There is no reason seeking a career in manufacturing should break the bank if students weigh their choices wisely. Picking a low-profile school may "pay off big both in terms of getting a good job and salary,"according to John Walsik, a Forbes contributor and author of The Debt-Free Degree.
The opportunity is best illustrated by Business Insider's recent list of underrated colleges in America in which the US News and World Report's rankings of the best universities was compared with PayScale's 2015-2016 College Salary Report. Rather than pursuing degrees from the highest rated schools, high school grads should also consider schools that, although ranked relatively low on the US News list, yield high mid-career salaries.
Interestingly, Missouri University of Science and Technology, New Jersey Institute of Technology, and University of Massachusetts at Lowell, known for their science and engineering programs, all ranked in the top 5 (Pace University in New York City topped the list), with mid-career median salaries ranging from $94,700 to $102,000. Within six months of graduation, for example, 80% of New Jersey Institute of Technology graduates were either employed — top employers include IBM and ExxonMobil — or enrolled in graduate programs.
A college degree from a prestigious school means little unless your earnings quickly make it worthwhile. If only manufacturing could shake its lackluster reputation, a growing number of students may discover it holds the key to a career with a lot of upward potential — without necessarily going into big debt.
What is your take on the cost of college versus the payoff?
A version of this post previously appeared at EBN Online.