Posts Tagged "talent gap"
---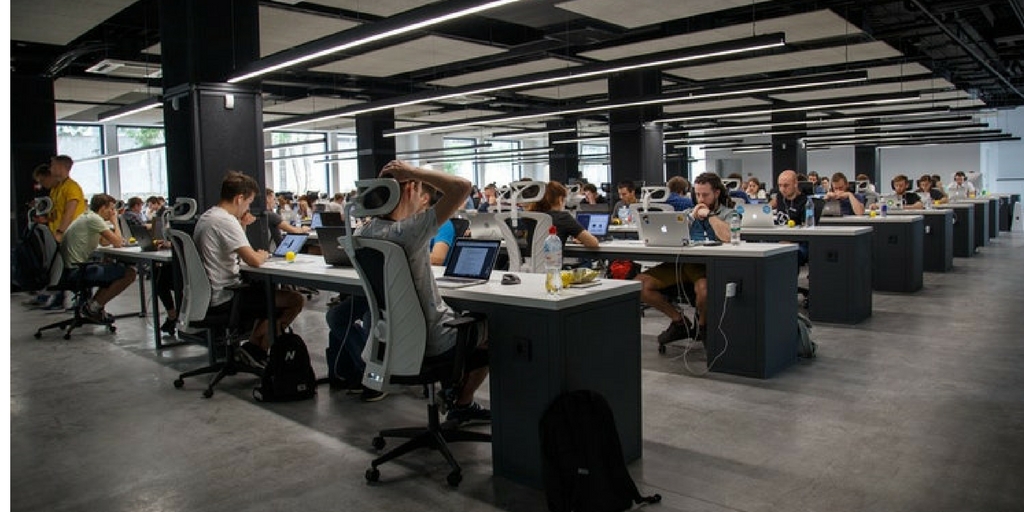 Millennial talent seeks employment opportunities with companies that promote transparency, technology, excellence, and social change.
We write often about the supply chain talent gap and how supply chain companies should be proactively recruiting millennials to join their companies. So a recent Harvard Business Review article, which talks about how companies that "young people find dull" (like electrical distributors and manufacturers) can make their businesses seem "cool," seemed particularly relevant.
While we adamantly disagree that the supply chain isn't cool, we do think it's important that logistics and supply chain companies think strategically about recruiting millennial talent.
Millennial talent and the vision thing
According to a new study by strategy firm Department26, "Transparency is the millennial standard operating procedure in the workplace." Honesty and security are top of mind for this generation that came of age just as the country plunged into The Great Recession.
Beer kegs and ping pong are nice, but millennials are more impressed with leadership that sets goals and delivers on them.
Click To Tweet
Beer kegs and ping pong are nice, but millennials are more impressed with leadership that sets goals and delivers on them. They want to know how their role contributes to the organization's success, and they want to know the effort they're putting into a job is worth it.
"Setting them up for success means regular check-ins, both positive and constructive feedback as a rule, and structured mentorship," write the authors of the Department26 study.
People say millennial talent doesn't work for money, and it's true that they're not motivated by salary alone. Younger employees want meaningful work that enhances their personal growth.
They also want flexible work rules that show an employer respects and trusts them. Sharing details of your strategic plan or examples of how your HR policies reward personal initiative can help millennial talent see your "boring" business in a new way.
"The thought of not being granted flexibility in exchange for hitting performance metrics is absurd to millennials, and it's a concept that's diametrically opposed to the freedom they crave," the study concludes.
Talk tech
Logistics or trucking can sound dull to the iPhone generation — until you paint a picture of forward momentum and innovation that might surprise them.
Automation, robotics, autonomous vehicles, blockchain, drones and the Internet of Things (IoT) are reshaping the industry. Companies like Amazon, Pfizer and Wal-Mart are experimenting with new technologies to reduce costs, boost productivity, and improve handling performance.
"Wearable technology could soon become a standard must-have in the logistics industry," according to a recent story in The Business Journals. "As these technologies continue to carve out their role in the global logistics industry, we're likely to see previously unimagined levels of optimization — from manufacturing to warehousing to delivery."
Find ways to change hearts and minds by exposing young people to the realities of today's supply chain. If they think it's boring, it's because they really don't know what it is.
Be the best damn supply chain company anywhere
People want to work for "the best" — the most innovative, the most profitable, or the most admired brand — in every industry. Workers are proud to say they work for a company recognized as being the best at what it does because it says they're the best, too.
Even millennial talent that has never thought about a career in logistics might reconsider if they're being recruited by an industry leader.
Celebrate excellence at your company. Promote the awards you've won. Share customer testimonials, positive media coverage, and community recognition with prospective recruits.
It also helps to do well by doing good. This is a generation that trusts business, not government, to create positive social change. "Millennials are hungry for a work culture that inspires them. At a macro level, companies should communicate clear plans that reflect their core values," says Department26.
HBR author Bill Taylor summarizes these sentiments well: "What [millennials] value is the chance to join companies that make a difference and where the work brings out the best in them."
How is your company recruiting millennial talent?
Related posts:
Posts Tagged "talent gap"
---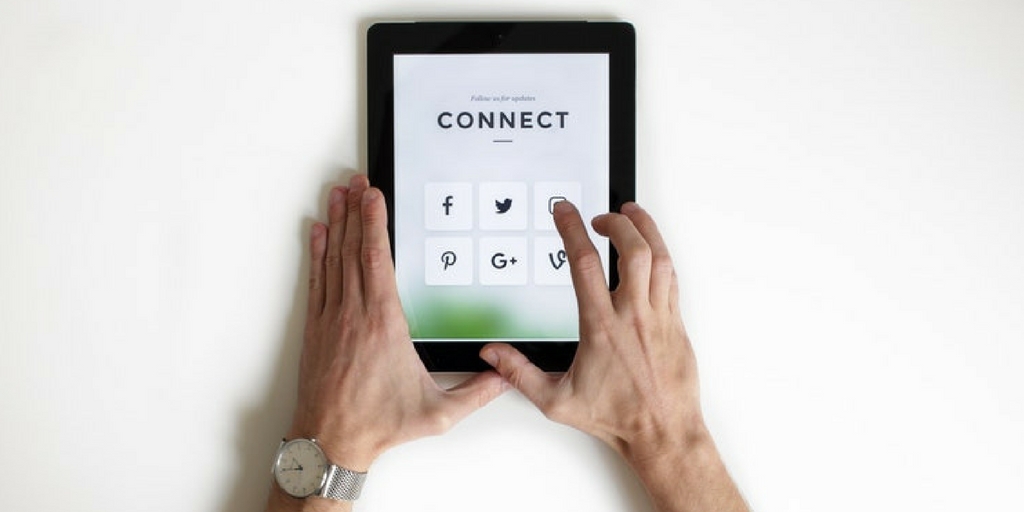 Supply chain leaders should use these 5 social media tips to grow brand awareness and increase your company's profile as an employer.
Like most busy executives, it's hard to find time for your daily tasks and projects without adding social media into the mix. But having a presence on social media is no longer optional for leaders. It's a necessity.
Though branding might not come easily for some supply chain management executives, it is key in today's digital world for positioning yourself as a thought leader in your industry, as well as gaining positive traction as an employer.
We've talked a lot about the supply chain talent gap. Here's where a consistent, informative social media presence could help you and your company.
Millennials in the workforce are more likely to apply for jobs with companies that have a strong social media presence. They want to work for leaders that are openly posting about industry trends, collaborating with competitors, and working toward innovative products and services. What better way to highlight your role as an industry leader than through social media?
Getting started can be intimidating. There are lots of different social media channels. And even more options regarding content within those channels. Do you start a blog? Post on Twitter? Upload videos to YouTube? It's not as easy as just writing a few blog posts and throwing them up on Facebook.
So how do you get started cultivating a social media presence? Here are 5 tips to help any supply chain leader.
Infographic: 5 social media tips for supply chain leaders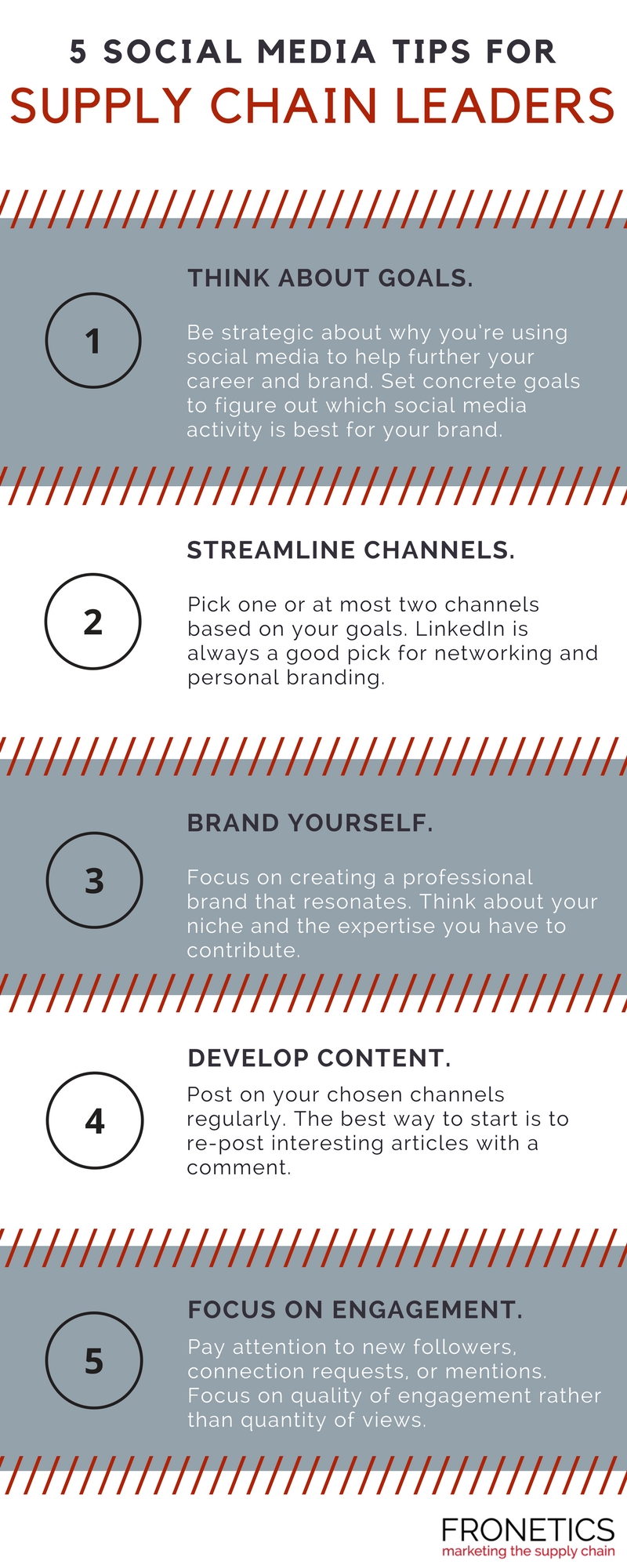 Don't let the hype of social media deter you. A strong personal brand is a major asset to any executive or aspiring executive. It doesn't have to be a chore. It can become a fun and fulfilling part of your work routine, and it pays off. We hope these tips are useful even if you've been active on social media in a professional capacity before!
Related posts:
Posts Tagged "talent gap"
---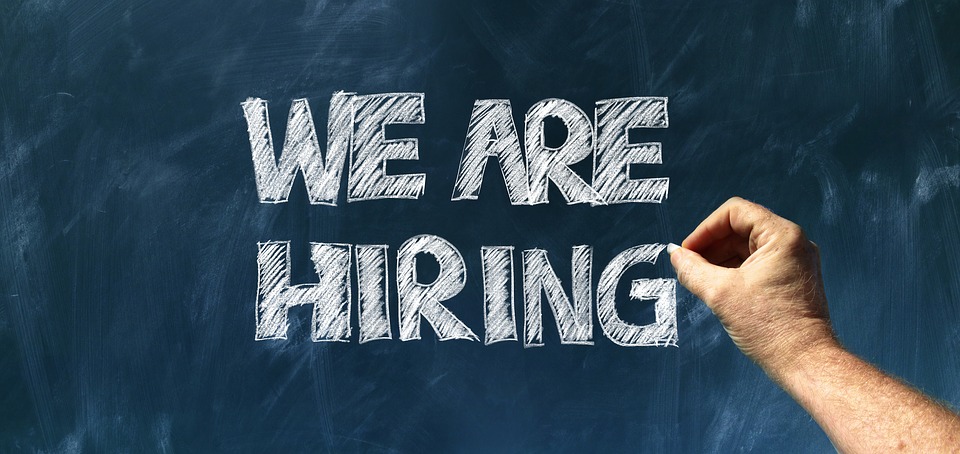 In the wake of the supply chain talent gap, try these strategies to fill critical positions with qualified employees and to create a pipeline of future talent.
It's no secret — the supply chain is experiencing a major talent gap. In fact, according to Supply Chain Insights, 60% of companies within the supply chain industry have job openings, and 51% of companies are seeing an increase in turnover of supply chain leaders. So what can you do to overcome the talent shortage?
These five strategies can help companies feeling the strain of the supply chain talent gap.
5 strategies for overcoming the supply chain talent gap
1) Partner with universities and educational programs.
In an interview with Fronetics, SCM Talent Group founder Rodney Apple suggested that companies looking to attract top talent should "partner with supply chain universities and proactively recruit students from these universities, early and often."
As more and more universities are offering supply chain degrees, these schools are a prime recruiting ground for highly qualified candidates for entry-level positions. This means "proactively reaching out to universities in the region and even nationally that match up with people in the workforce," says Apple.
2) Be open-minded in your hiring.
A recent Google study has yielded what might be a surprising result that points to the importance of open-mindedness in hiring practices. While conventional wisdom suggests that recruiters should be focusing on STEM capabilities, it turns out that "soft skills" are often a more accurate predictor of innovation and success.
In the same vein, it's increasingly being suggested that liberal arts grads could play an important role in the future of the supply chain. These majors emphasize the kind of critical-thinking skills that are crucial for future leadership potential.
3) Promote from within — from the manufacturing floor and beyond.
When looking to fill higher level positions, you may be overlooking a tremendously important resource: your own people. Promoting from within has several obvious advantages. Firstly, there's institutional knowledge and trust built in — you already have relationships in place.
Promoting from within means that you'll be placing people in higher level positions who understand the particular intricacies of your operations. This, in turn, means you save valuable time on training and eliminate what could otherwise be a steep learning curve.
4) Invest in talent acquisition.
Talent acquisition can quite literally shape the future of your company, and it's crucial that you make it a priority. This often means working with a recruiting firm, particularly one that specializes in the supply chain.
In addition to partnering with supply chain universities, Apple suggests that companies "invest more into job training and mentoring programs, like supply chain certifications and tuition reimbursement."
While the shortage of supply chain talent is often attributed to a skills gap, there's a more fundamental problem: The supply chain just isn't perceived as sexy.
"Perceptions need to change — fast," writes Fronetics CEO and Founder Frank Cavallaro. While it won't necessarily be easy, "convincing the public — young and old — that the manufacturing industry really is undergoing a renaissance" is ultimately the most lasting fix to combat the supply chain talent gap.
Placing the spotlight on new technologies like 3-D printing, robotics, and advanced analytics should demonstrate that the supply chain is a place for creativity, critical thinking, and fulfilling careers.
How is your company combating the supply chain talent gap?
Related posts:
Posts Tagged "talent gap"
---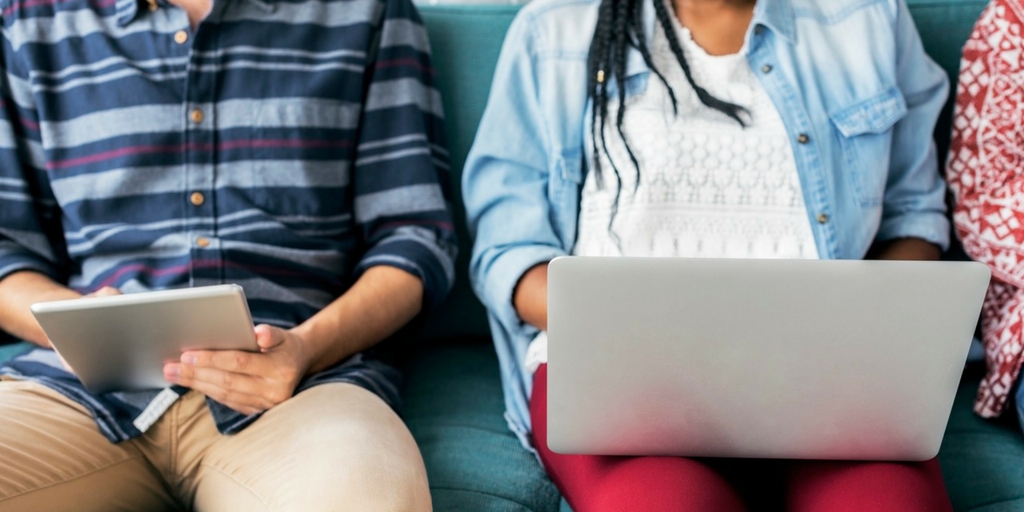 Mark Cuban thinks liberal arts grads will be the next in-demand employees. Could they be the answer to the supply chain talent gap?
The supply chain talent gap has been called a "perfect storm." Every report cites doomsday statistics of the impending crisis when, by 2025, 60 million baby boomers will exit the workforce, leaving only 40 million millennials take their place.
To make matters worse, future supply chain professionals need to master not only the hard analytical skills but also the soft leadership skills fueled by the transition from an industrial economy to an economy grounded in service and information. In numbers, it means only 20% of the workforce will possess the skills required of 60% of all new supply chain jobs.
Today's supply chain companies face a more immediate challenge, however: filling junior-level positions (1-4 years of experience). According to Rodney Apple, founder and president of SCM Talent Group: "When you land your first job out of college… you're not actively looking for a new job. So [companies] really have to do a lot of direct sourcing to find the analysts, engineers, inventory managers, and planners and sell them on why they should make a career move at this stage of their career."
Where can employers find young talent that possesses both critical-thinking skills and future leadership potential?
Liberal arts majors struggle with employment opportunities in today's economy
Students graduating in the past decade have been hit hard by a challenging economy. Almost ten years out from the Great Recession, 44.5% of recent college graduates still are underemployed, many settling for jobs that don't require a bachelor's degree.
This is especially true for liberal arts majors. Research shows that their peers in technical fields like nursing and with qualitative skills like engineering have fared better.
But this may soon change. Billionaire investor and Shark Tank personality Mark Cuban, among others, has recently stated that liberal arts majors will be the next in-demand employees. As more technical jobs like coding become automated, companies will need people with creative and critical-thinking skills to offer a human perspective to the automated output. These skills, of course, are the foundation of a liberal arts education.
Bridging the gap between underemployed liberal arts graduates and supply chain companies
Supply chain companies want to find talented employees that can succeed in junior-level positions now but that also could move into management down the road. "Soft skills" like creativity and problem-solving are crucial to both roles — not to mention, every role in between. "That means sometimes being a leader, sometimes being a good follower, monitoring the progress, meeting deadlines, and working with others across the organization to achieve a common goal," says Lynne Sarikas, MBA Career Center Director at Northeastern University.
Liberal arts graduates bring these abilities to the workplace. Supply chain companies could be actively recruiting these qualified and eager graduates to fill open junior-level positions now, and then groom them to become future leadership. As more jobs become automated, companies will have additional resources to invest in on-the-job training and professional education for their rising stars.
Educated, qualified employees and the shortage of supply chain talent could be an obvious fit — more obvious than liberal arts and supply chain initially sound together. This untapped market of graduates could be the answer to the supply chain talent gap.
Related posts:
Posts Tagged "talent gap"
---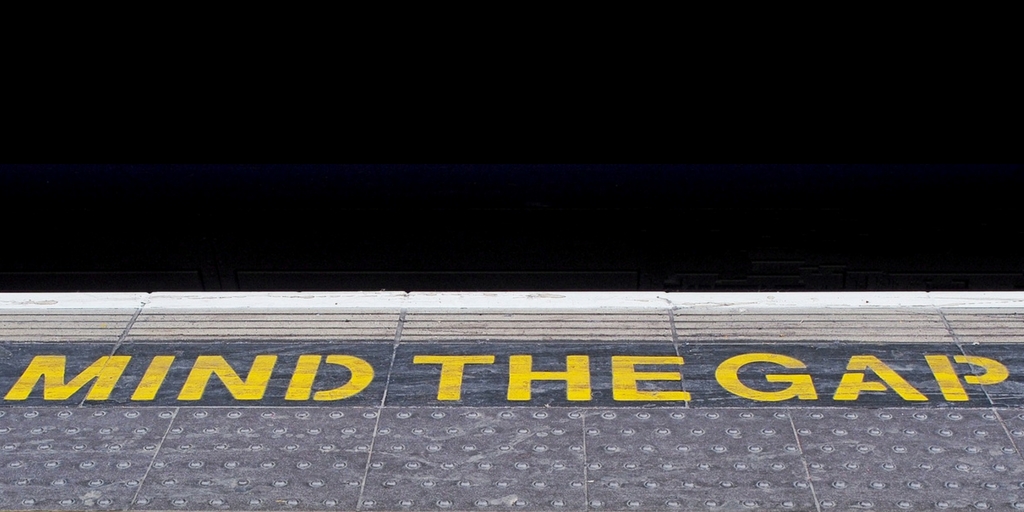 An upcoming webinar series will help your business improve its ability to attract, hire and retain top supply chain talent.
This guest post comes from SCM Talent Group, a national supply chain recruiting and executive search firm.
The supply chain discipline has been experiencing a talent shortage that many experts in the field are predicting will only get worse, before it gets better. Baby boomers are retiring rapidly, while the number of qualified candidates coming up through the ranks aren't enough to close the gap. While macro-level solutions have been implemented, such as the expansion of university supply chain programs, it will most likely take years before any significant progress is made.
A new webinar series, presented by SCM Talent Group, is centered around the talent aspects of the supply chain discipline. The purpose of this series is to provide low-cost, high-impact solutions and advice that employers, hiring managers, and HR partners can implement in efforts to improve their abilities in attracting, hiring, and retaining top supply chain talent.
The first webinar, "Strategies for Sourcing & Recruiting Top Supply Chain Talent," will take place on November 10th from 2 p.m. – 3 p.m. EST. Participants will learn how to optimize their supply chain recruiting program and processes around industry best practices and discover creative sources and strategies for attracting and hiring candidates for their supply chain job openings.
Future webinars will take place regularly, and cover various aspects of supply chain talent acquisition and talent development, such as:
    Create an Employee Referral Program that Drives Results
    How to Craft Job Descriptions that Attract Top Supply Chain Talent
    Top Employer Branding and Candidate Attraction Strategies
    How to Develop a Winning Supply Chain Leadership Development Program
Rodney Apple, founder and president of SCM Talent Group who also serves as the career coach for APICS, will lead these solution-oriented webinars, which will occasionally feature guest speakers.
Through his almost two-decade career in both corporate and executive search environments, Apple has experienced an assortment of supply chain talent acquisition and talent development programs. He will provide informative best practices with the goal of helping employers overcome hiring challenges created by the supply chain talent gap.
To register for this upcoming webinar, sign up here. To stay informed on SCM Talent Group's upcoming webinars, sign up to receive regular updates.
Related posts: