A Call to Action is Key to Any Lead Nurturing Campaign
A good call to action will help potential leads feel compelled to choose your offer over your competitors' offers.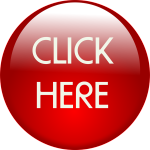 If you feel your marketing campaign falls short in generating quality leads, you are not alone.  Typically one in 10 marketing professionals questions the effectiveness of their lead generation methods. While you may have some of the components of a strong campaign in place, it is possible that you are leaving out a very important ingredient for success: a call to action (CTA).
CTAs are vital in any tactical marketing campaign. This is where you actually ask for your potential customer or client to take some form of action that moves them one step closer to your objective: connecting them to your company.
Say that you offer potential customers a high-value offer — like an ebook, whitepaper, free consultation, or discount — as a lead nurturing tactic. If you do not include an actual call to action, the customers have no direction for obtaining the offer, and you are probably missing out on a myriad of quality leads.
What makes a good call to action?
Not all CTAs are created equal. You are competing with every other brand in a fight for the attention (and choice) of consumers, so it's critical that prospects feel compelled to choose your offer over your competitors'.
Calls to action are the secret sauce to driving people to your offers. If your CTAs aren't effective at capturing people's attention and persuading them to the click, then no matter how impressive your offer is, it is rendered useless.
Typically, a good call to action can be used on product pages (non-landing pages), in display ads, email, social media, direct mail, and pretty much anywhere you can market your offer.
There are several tricks of the trade to creating a highly productive CTA:
Location, location, location
Just like with important news, the placement of your call to action should be "above the fold," or, high enough on the page so the reader will not have to scroll to see it.  It is also good to have a second CTA located further down within the offer.
Clarity is key
Do not try to be so clever with your words that your offer gets lost in translation. State the offer very clearly and be specific. Don't just say "download now," but rather, "Download you free e-book."
Make the CTA stand out
Choose contrasting colors for your call to action so that it draws the attention of the eye and does not blend in on the page.
Link to a landing page
Send potential customers to a targeted landing page that is relevant to what they are looking for. Your call to action should send them to a page that will convert them into a lead. Landing pages are one of the most important elements of lead generation. In fact, according to MarketingSherpa's research, landing pages are effective for 94% of B2B and B2C companies.
There are many innovative methods to increasing the number of quality leads a marketing plan generates. The trick is in knowing how. For more proven tips, download The 30 Greatest Tips & Tricks That Will Change The Way You Nurture Leads to learn the best ways to improve the productivity of your marketing strategies.
[button link="http://info.fronetics.com/the-30-greatest-tips-tricks-that-will-change-the-way-you-nurture-leads" color="red"] Download guide[/button]
Related articles: