Lead Nurture like a Dinner Party Host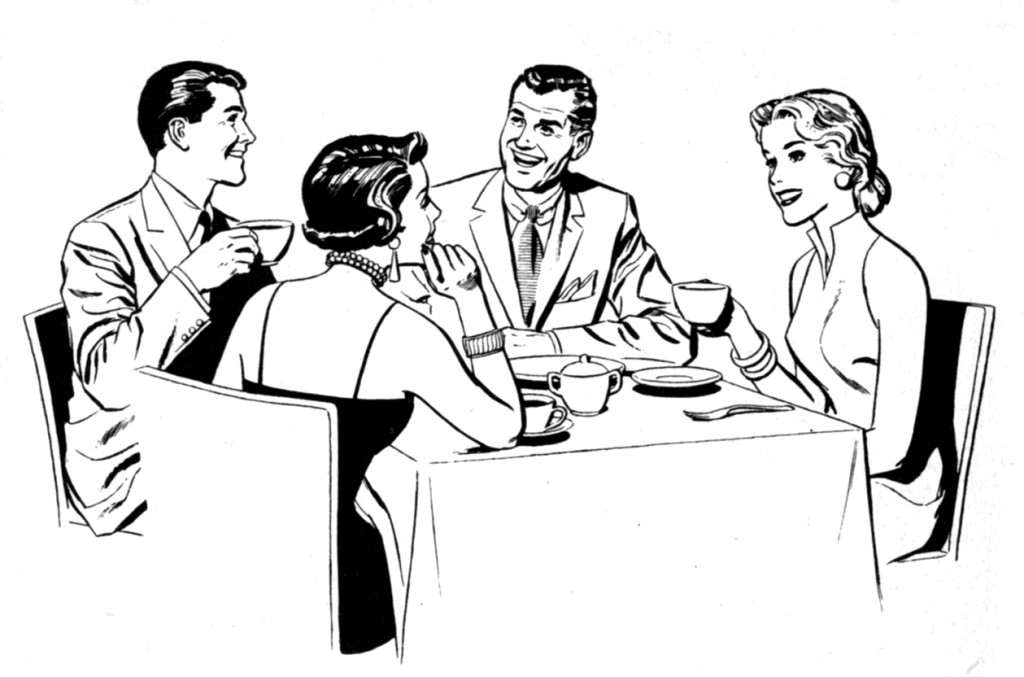 In an interview with the Kitchn, Food Network's Barefoot Contessa Ina Garten shared her top three secrets to hosting a successful dinner party – plan ahead, use your best stuff, and have fun building and sustaining relationships with those around you. Her focus may be food, but her advice is applicable to marketing and sales professionals. Undeniably, lead nurturing is remarkably similar to hosting a dinner party.
Using the dinner party strategy, let's take a look at how your business can actively build relationships with prospects and advance the movement of leads through its sales funnel.
Clean house
As the host of an upcoming dinner party, it's unlikely you'd host people in your home without first getting it in tiptop shape. The same should be true for your website, your company's online home. As part of your preparation for a lead nurturing campaign, review your website and make any necessary modifications so that it presents the best digital representation of your business. Beyond increasing conversions, having an attractive, modern website that's free of broken links and out of date contact information serves to establish your company's website as a trusted resource for information.
Decide what to offer guests
Preparing a dinner party menu for a number of people requires some forethought and planning. For instance, what type of food would your guests enjoy? Do any guests have food allergies or aversions for which you need to plan? Just as you would build the menu for your dinner party, the decision about what content you'll offer will be guided by the preferences and content needs of your leads. Create content that is relevant to your leads and make sure to identify appropriate channels of distribution in order to extract maximum value from your content.
Determine when and how you'll serve menu items
Traditional dinner parties start with appetizers and move from one course to the next until after the dessert wine is poured. Similarly, the lead nurturing process is intended to push content to leads in a linear fashion, with the ultimate goal being that they'll emerge as customers. Once your content "menu" is set, you'll want to decide how you'll serve them up to your leads. To do that, align content with where your leads happen to be in the buyer's journey. Leads will enter and exit your lead nurturing campaign at different points, and that's okay, just be certain that your content is relevant to leads in their specific stage. Regardless, each nurturing touch should be focused and specific and include a call to action to promote advancement in the buyer's journey.
Create and sustain dialogue
Beyond sharing a meal, it's likely that you'll also take part in spirited conversation with your dinner party guests. While it's certainly acceptable to offer up topics of discussion, your guests will not enjoy you dominating the conversation. Meaningfully adding to the conversation builds relationships not just by showing expertise, but by showing genuine interest. In other words, don't view the lead nurturing process as a way to blast your prospects with promotional information or marketing materials; treat it as a dialogue. The best lead nurturing campaigns are designed to learn as much about your leads as you would have them learn about your company.
Say thank you
As host, at the end of the night when guests grab their coats and head toward the door, it's polite to thank them for attending your dinner party. Extend that same courtesy to your customers and leads. Whether it's by showing gratitude to current customers for their continued support or showing appreciation to leads for their download, saying thank you goes a long way in building connections and professional relationships.
What's required to run a successful lead nurturing campaign is building trust and establishing relationships with prospects and leads as you develop them into customers. Most of the effort involved in hosting a dinner party happens before guests arrive, so hosts are free to enjoy interaction and conversation with guests during the party. Lead nurturing can be approached much in the same way you'd plan and execute a dinner party. Developing a thoughtful lead nurturing campaign will almost always ensure meaningful – and memorable – communication.
Want to learn more about lead nurturing?  Check out these 30 tricks and tips that will change the way you nurture leads.
---
Fronetics Strategic Advisors is a leading management consulting firm. Our firm works with companies to identify and execute strategies for growth and value creation.
Whether it is a wholesale food distributor seeking guidance on how to define and execute corporate strategy; a telematics firm needing high quality content on a consistent basis; a real estate firm looking for a marketing partner; or a supply chain firm in need of interim management, our clients rely on Fronetics to help them navigate through critical junctures, meet their toughest challenges, and take advantage of opportunities. We deliver high-impact results.
We advise and work with companies on their most critical issues and opportunities: strategy, marketing, organization, talent acquisition, performance management, and M&A support.
We have deep expertise and a proven track record in a broad range of industries including: supply chain, real estate, software, and logistics.