Content marketing ROI for reverse logistics companies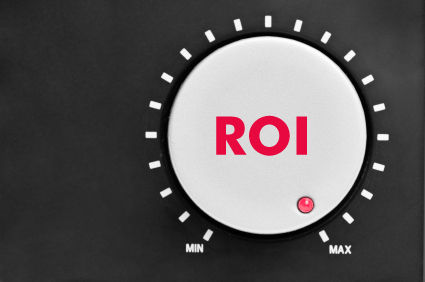 Do reverse logistics companies need to focus on content marketing? Yes.
Should they use LinkedIn? Yes. Twitter? Yes. YouTube? Yes. Yes. Yes. Should they blog? Yes!
Several reverse logistics companies are already using content marketing in an effort to connect with peers and potential B2B consumers. IT Asset Disposal (ITAD) company, TradePort, has an informative blog and utilizes LinkedIn, Facebook, and Twitter. The large 3rd-party logistics (3PL) company, Unyson, utilizes the top B2B social media outlets with just under 2,000 followers on Twitter and just over 3,000 followers on LinkedIn. On the homepage of their website you can view a running tally of how much money they have saved their customers. At the time of the writing of this blog it's at $2,055,763,398.
What the studies show:
The Content Marketing Institute reports that 8 out of 10 people identify themselves as blog readers, and 23% of all time spent online is spent on social media sites. With the rise of the blog, companies have gotten smart about how to reach their current and potential consumers.  According to Forbes, many brands are moving their advertising budgets from television to online videos.
In the B2B world things are changing, too, with many executives wanting to gain information through other mediums. The Content Marketing Institute also reports that a majority (80%) of business decision-makers prefer to get information from articles rather than through advertisements.
We know that inbound marketing is effective in garnering consumers' attention. It's aligned with a generation of people who want to be educated about the products they're buying and who are willing to search for those products online. Even with all of this known, it's important to ask: what is the ROI when it comes to content marketing?
Return on Investment
In order to calculate ROI, the cost of content marketing needs to be assessed:
salaries (if going in-house)
marketing agency or contractor services
additional overhead
distribution costs
design and publication software
After those costs have been calculated, the next step is to subtract that number from the revenue generated. The Guardian has put forth its simple content marketing ROI calculator:
(Revenue Generated – Cost of Content Marketing) / Cost of Content Marketing = ROI
According to the newspaper, "A simple calculation could say that you drove 1000 visits through a piece of content, and Google Ads would have cost £1 per click, e.g. £1000 to equal the same. If the content only cost £500, you have a saving!"
But with most seemingly simple things, there's complexity underneath. Dig deeper and ask more questions:
Is the money you're spending on inbound marketing deterring other, less obvious, costs?
Would it have cost you more through outbound marketing methods to achieve that same level of visibility than through inbound marketing solutions?
Is inbound marketing bringing in customers or closing a deal more quickly than alternative methods (time is money, after all)?
Is inbound marketing cutting down the need for staffing in other areas, such as support staff to manage inquiries or support calls?
Some incalculable values from inbound marketing, like consumer preferences, content intelligence, customer relationship strategies, and branding can be hard to tie to a number, but over time you will see that your ROI will become more clear to you as you generate leads, turn leads into customers, and see the result in the form of money gained (American dollars or British pounds!).
There are several ways to measure ROI. Reverse logistics will continue to grow in importance as regulations increase and the environment continues to come to the forefront as an ethical and practical issue. Content is king, so consider it, measure it, and go for it.
---
Fronetics Strategic Advisors is a leading management consulting firm. Our firm works with companies to identify and execute strategies for growth and value creation.
When it comes to marketing we work with our clients to create and execute strategies that drive success and elevate their brand position within the industry.  Unlike other firms, we align marketing programs with business objectives and, through a data driven approach, are able to deliver results with a targeted ROI. Our team is comprised of strategists, marketing professionals, writers, designers, and experts in social media.  Together we leverage our experience to increase brand awareness, position our clients as thought leaders, drive meaningful engagement with prospects and customers, and help businesses grow.