Hi-Tech Aftermarket Services Attractive to Private Equity Firms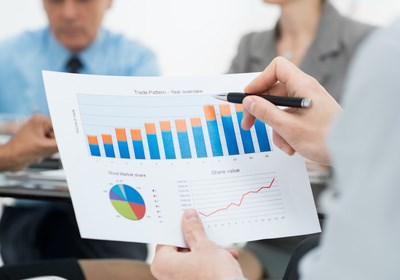 Across the globe, many industries are seeing aftermarket services outperforming the general market. We can point to many reasons for this occurrence: the tendency for aftermarket services to remain stable in trying times, buyers remaining flush with cash, competition among buyers driving valuations higher with historically low pricing, and buyers making strategic purchases to focus on supplementing growth of their own businesses by acquisition. Regardless of the reason why, investors have become increasingly interested in the aftermarket sector and the implications of this are significant. These deals have the power to change the market, alter customer base, and challenge companies' competitive positions.
This is a far different story from just four years ago when an article ran in the New York Times Dealbook section by Stephen Davidoff titled, "For Private Equity, Fewer Deals in Leaner Times." Davidoff's article listed the primary forces that drove turbulence in that marketplace. At that time, there were too few "good" merger and acquisition opportunities, "deals" were greatly overpriced, and there were fewer sellers in the market (and the ones that were making themselves available are being snatched up by strategic buyers). But what was most interesting, and what I've been tracking since then, was that the private equity industry's biggest problem was having too much money to invest. You read that correctly — too much money to invest.
When I read the phrase "too much money to invest," it got me thinking about the hi-tech aftermarket services industry and how underserved it had been from a private equity standpoint. In the hi-tech aftermarket industry in particular, there were, and still are, plenty of really good platform companies with strong footholds in service or geographic niches that truly make them unique and valuable. What they typically lack, though, are the funds and guidance that a responsible and possibly patient private equity firm can offer. Not only do these platform companies in the high-tech aftermarket services space make for attractive investments, but it seems to me that the financials in these "niche companies" are there to support private equity interest, as well. These businesses typically have gross margins in the 35-40 percent range and net margins that are really attractive when compared with the overall hi-tech space. Combining or rolling up companies with expertise in adjacent service and/or geographic areas into a "newco" with broader reach and a deeper service offering will surely deliver financial results that private equity would consider better than not investing. The high-tech aftermarket services space is a fractionalized marketplace with accomplished participants, quality customers, and better than traditional financials when compared with the overall industry averages. And private equity firms have started to realize these points. To this, I say bravo, but there's still lots of money that needs to be put to work.