Infographic: 4 Ways to Measure Brand Awareness
Brand awareness is key in optimizing your content marketing efforts but can be challenging to quantify. Here are four metrics to help you measure brand awareness.
Brand awareness is the extent to which potential customers recognize a brand and associate it with specific products and services. Making the public aware of your company is a long-term goal of content marketing. Through social media, blogs, and other platforms, content marketing works to create brand awareness and strengthen trust with target customers. Drawing the public's attention to — and heightening their knowledge of — your business ultimately generates leads that turn into sales, after all, which is the end marketing objective.
But it has been notoriously difficult to quantify how effective your content marketing strategy is (and, more specifically, how far your brand awareness reaches). Unlike vanity metrics, which are easy to quantify, measuring brand awareness takes more than just a simple calculation. But that doesn't mean you shouldn't take the time to measure brand awareness.
Understanding the value of brand awareness gives companies insight into how well their content marketing strategy is working to generate leads and drive sales. As marketing ROI guru Jim Lenskold writes:
"The value of brand awareness is the equivalent of half of a $100 bill. Unless you know where to find the other half, there really is no value. Brand awareness does not have a financial value on its own but is part of the collective effort necessary for marketing to drive incremental sales."
Brand awareness is key to reaching and influencing potential customers. Here are some metrics to help your measure your brand awareness.
4 ways to measure brand awareness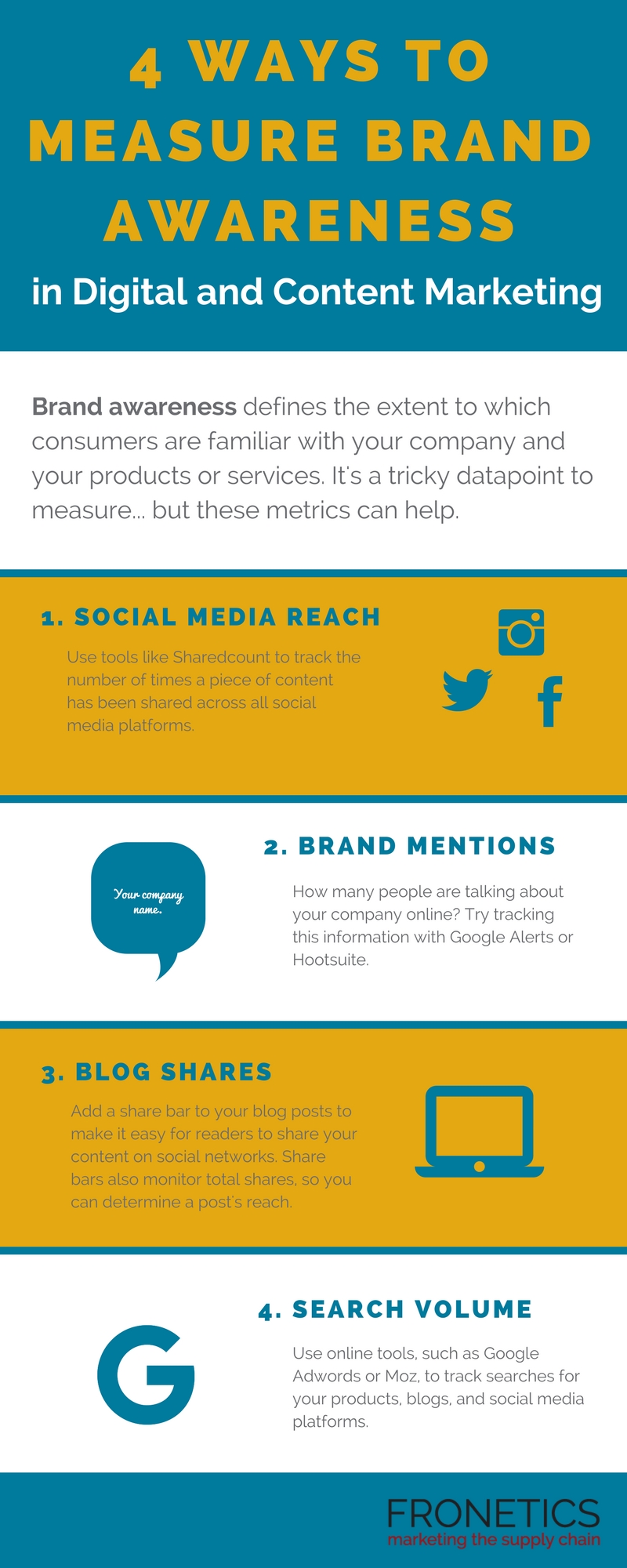 Ultimately, the more aware audiences are about your brand, the more likely they are to buy your products or services. From familiarity grows trust, which only helps to strengthen your brand and create new relationships with potential customers.
Taking the time to measure brand awareness will help to maximize the success of your content marketing strategy and increase leads. These four metrics will give you a good indication of how familiar your target audiences are becoming with your company.
Related posts: