Archive for the "Content Marketing" Category
---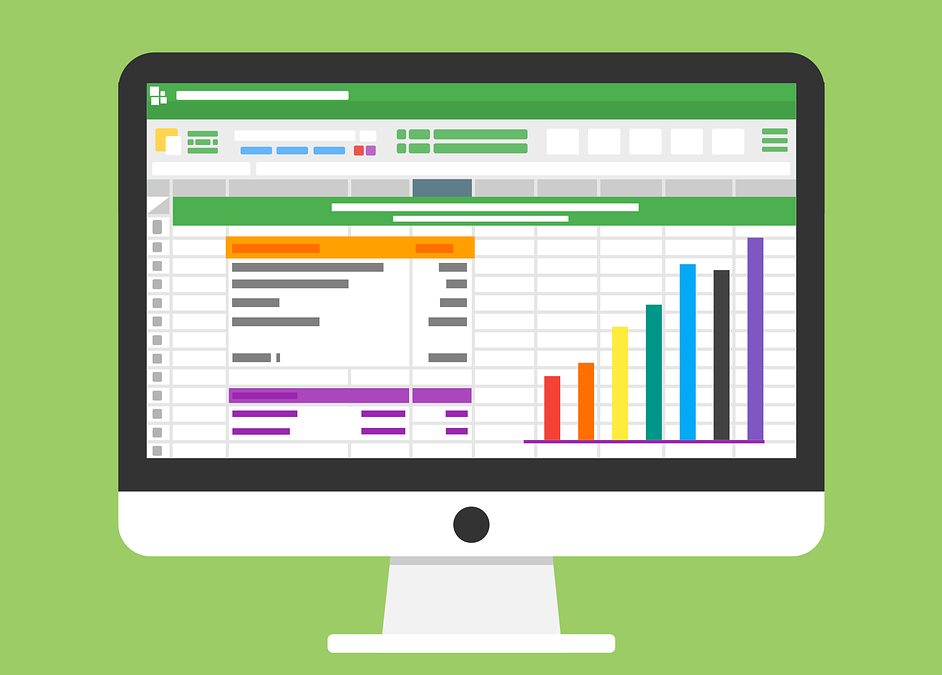 Supply chain companies are increasingly recognizing the need to align sales and marketing teams through the use of analytics.
---
Highlights:
Sales and marketing alignment can be aided by analytics tools.
A content audit can ensure sales has relevant material for every stage of the buyer's journey.
Digital Asset Management Software acts as a unified repository for content and analytics data.
---
Often, when we first talk to prospects about digital marketing, their sales teams start to get the jitters. There's a big misperception out there that inbound marketing is bound to make sales teams obsolete – but this couldn't be further from the truth. In fact, when companies take steps to align sales and marketing teams, their efforts start to pay off in big ways.
We've written a lot about how to align sales and marketing, as well as the dangers that crop up when companies haven't synchronized these departments. That's not to say that it's an easy task. In fact, HubSpot's 2018 State of Inbound report found that a mere 22% of companies report that their sales and marketing relationship is tightly aligned. Increasingly, supply chain companies are finding success using analytics tools to meet the challenges of aligning sales and marketing teams.
Understand your target audience
If you're on the marketing side, you probably have a picture of your target audience, including multiple specific buyer personae. But how familiar is your sales team with this information? Chances are, sales has knowledge about your target audience that is based as much on experience as it is on the goals your marketing department created.
If the lines of communication aren't clear when it comes to understanding your target audience, you're shortchanging both marketing and sales. The sales department needs clear and complete communication from marketing about the type of buyers being targeted. Meanwhile, the knowledge that sales personnel will have accrued from their on-the-ground experience can help shape future marketing efforts.
To align sales and marketing in their understanding of your target audience, web analytics tools like Google Analytics are extremely beneficial. Use analytics to track user interaction with all your digital assets and build accurate personae that are data-driven. Ideally, analytics can validate and enhance the knowledge that sales teams have built.
Align sales and marketing with content that enables sales in a digital space
One of the most frequent complaints sales teams voice is that they lack relevant materials from marketing. And on the other side of the coin, marketing departments often report that sales teams aren't clear about their needs, nor do they use the materials they've provided.
To get everyone on the same page, perform a content audit to determine which of your existing content matches with each target buyer persona, as well as what content will be most useful to your sales team at each stage of the buyer's journey. Next, put some analytics in place. You need to know how your content is performing not just from a lead-generation perspective, but from the standpoint of closing deals.
To help you develop a process for evaluating the success of your content and soliciting and incorporating feedback from sales, Digital Asset Management Software is a great resource. Tools like Canto or Bynder can be a synchronized, discoverable repository of marketing assets and their function for sales, as well as help you keep track of your analytics.
Final thoughts
As supply chain companies are increasingly recognizing the need for sales and marketing teams that work in tight alignment, analytics are an invaluable resource for synchronizing efforts across departments. And the possibilities are continuing to expand for what analytics, including artificial intelligence, can do.
Keeping the lines of communication open, and sharing analytics data will help lead to accurate, data-driven buyer personas and an optimally functioning sales team.
Related posts:
Archive for the "Content Marketing" Category
---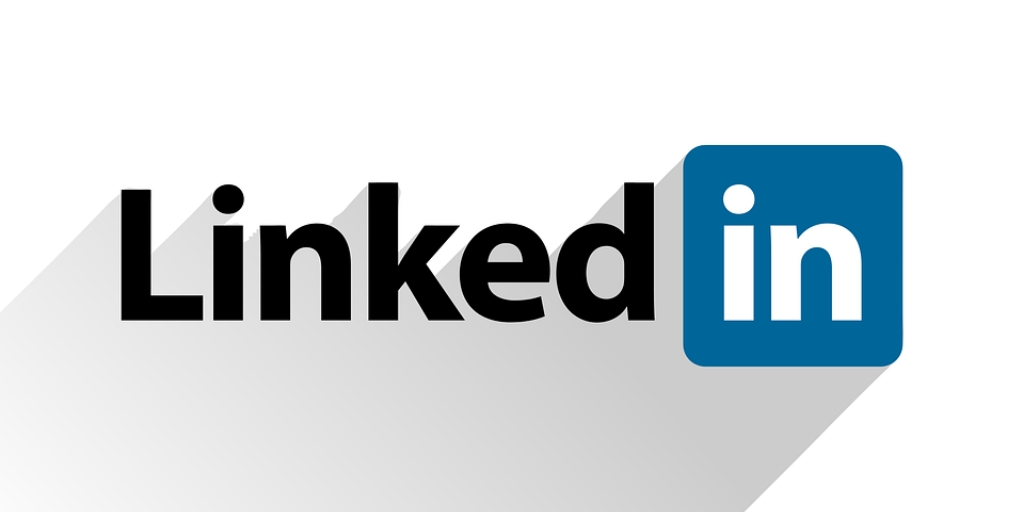 LinkedIn is a powerhouse B2B social media network and an ideal place for gaining industry insight. Here are 8 must-follow professionals on LinkedIn for the supply chain.
---
Highlights:
94% of B2B marketers are using LinkedIn to distribute content.
With its publishing platform, LinkedIn lets users create long-form content.
Follow industry thought leaders to fill your LinkedIn newsfeed with the most up-to-date insights and analysis.
---
LinkedIn is an overwhelmingly popular platform for B2B marketers when it comes to content distribution. In fact, recent reports indicate that 80% of B2B leads come from LinkedIn, as opposed to 13% from Twitter and 7% from Facebook. The platform isn't just a powerhouse when it comes to content distribution and lead generation. LinkedIn, for the supply chain, is also an ideal place to keep up with industry news, trends, and thought leadership.
Recent reports indicate that 80% of B2B leads come from LinkedIn, as opposed to 13% from Twitter and 7% from Facebook.
Click To Tweet
One of the features that sets LinkedIn apart is its Publishing platform. Through the network, users can create long-form posts and articles and share them with followers. This means your LinkedIn newsfeed can become a go-to resource for keeping pace with the latest in-depth industry analysis. Having the right connections in the industry is key to curating the most valuable content for your newsfeed. Here are our 8 favorite professionals to follow on LinkedIn for the supply chain and logistics industry.
Top 8 professionals to follow on LinkedIn for the supply chain
Don Tapscott, Co-Founder and Executive Chairman of the Blockchain Research Institute
A preeminent authority on the impact of technology on business and society, Don Tapscott has written 16 books and has a record of over three decades of thought leadership. In 2017, Tapscott and his son, Alex, co-founded the Blockchain Research Institute, with more than 70 projects doing definitive investigation into blockchain strategy, use-cases, implementation challenges, and organizational transformation. Blockchain has the potential to reshape the supply chain. Tapscott is a great resource for staying ahead of the changes that are coming.
Kelli Saunders, President of Morai Logistics Inc. at Mode Transportation Associates
Recently named as one of Canada's Top 100 Most Powerful Women, Kelli Sanders is blazing a trail for women in the supply chain. Recognized for her extensive work in the Women's Executive Network, Saunders actively speaks on encouraging women/young leaders to pursue rewarding careers in entrepreneurship, supply chain, and logistics. In 2016, we were fortunate enough to interview Saunders, who shared her insights on key issues within the supply chain.
Sean Griffey, CEO and Co-Founder at Industry Dive
A recipient of the Digital Hall of Fame and Media News Award, Sean Griffey specializes in strategic growth planning, financial management, technology strategy, online media, lead generation, business development, and B2B media. His company, Industry Dive, publishes business news and original analysis in 12 vertical markets. Griffey continues to run the Logistics and Supply Chain Professionals group on LinkedIn, with nearly 300,000 members.
Tim Debus, President & CEO of Reusable Packaging Association
Tim Debus brings his 20+ years of experience in bringing to market new technologies and leading industry initiatives to improve the production and supply of agricultural commodities. He focuses on promoting the use and value of reusable transport packaging systems and advancing the common business interests of members of the Reusable Packaging Association. He works to clearly demonstrate supply chain efficiencies, environmental benefits, ergonomic improvements, and cost advantages to end users in all industries.
Patrick Bian, Director of Supply Chain Management at Watts Water Technologies
Patrick Bian boasts an impressive track record developing supply chain strategic roadmaps and leading multi-national teams to support the business vision for global companies. In his work at Watts Water Technology, he provides solutions used to safely convey, conserve, and manage water. Standing president of the French American Chamber of Commerce, New England for the past four years, Bian is also a lecturer at Northeastern University for the Masters Program in Business and Engineering.
Yossi Sheffi, Professor of Engineering and Director of the MIT Center for Transportation and Logistics
An expert in systems optimization, risk analysis, and supply chain management, Dr. Yossi Sheffi is a leading academic in supply chain and logistics studies. He has authored numerous award-winning books, consulted with leading entrepreneurs, and founded or co-founded five successful companies. His LinkedIn publications highlight industry trends ranging from autonomous driving to the latest in retail and e-commerce.
Adrian Gonzalez, President at Adelante SCM & Founder/Host of Talking Logistics
Adrian Gonzalez is a well-respected, trusted, and influential supply chain and logistics analyst and strategic advisor to high-level executives in manufacturing, retail, third-party logistics, and technology companies. He is the founder, host, and creative force behind Talking Logistics, a weekly online video talk show. On both LinkedIn and Talking Logistics, he gives supply chain and logistics professionals interactive and engaging information about the industry, focusing on interviews with thought leaders and key players.
Bart De Muynck, Research Vice President at Gartner
Bart De Muynck is a prolific and insightful publisher on LinkedIn, where he analyzes complex technology topics that are currently impacting the transportation sector. He frequently writes about advanced transportation management systems, as well as the many ways blockchain will impact the supply chain industry.
Did we miss anyone? Who are your favorite professionals to follow on LinkedIn for the supply chain?
Related posts:
Archive for the "Content Marketing" Category
---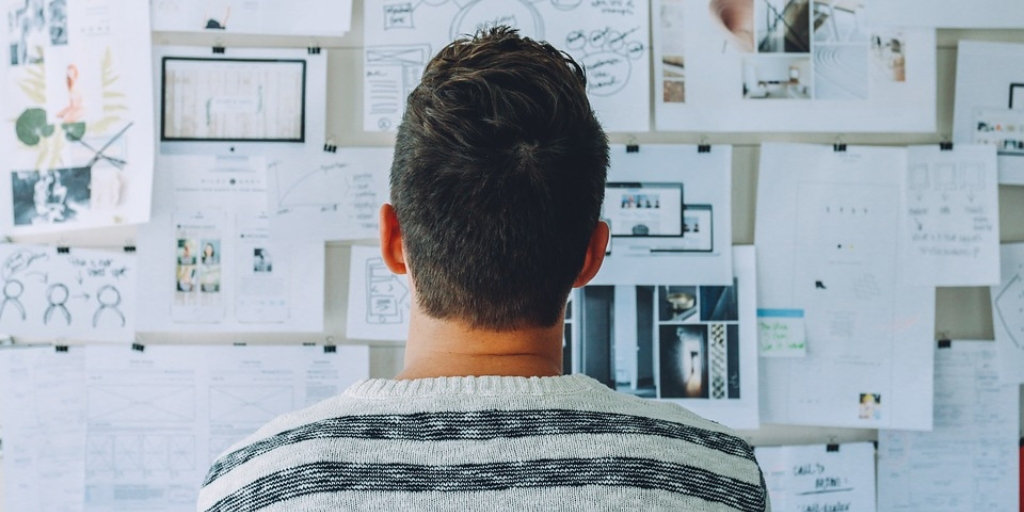 Recent research aims to get the bottom of the biology behind social media engagement. There's now scientific evidence to support the best time to post on social media.
---
Highlights:
Researchers from Notre Dame have linked optimal social media post timing with human circadian rhythms.
Emotional content performs best in the mornings.
For think-pieces, afternoon is the best time to post.
---
We frequently remind our clients of a fundamental truth of digital marketing, summed up nicely by BuzzFeed's Jonathan Perelman: "Content is king, but distribution is queen and she wears the pants." Essentially, you need content of the highest quality, but that's not enough. Knowing the best time to post on social media and to distribute content across your other digital channels is crucial to ensuring that your content goes to work for you.
As digital natives increasingly populate decision-making positions within the B2B marketplace, social media is increasingly becoming a space where buyers gain information for use in decision-making. In fact, 54% of all B2B buyers report that they rely heavily on social media to research vendor solutions.
54% of all B2B buyers report that they rely heavily on social media to research vendor solutions.
Click To Tweet
Many marketers remain uncertain about how to time posts optimally for maximum engagement and ROI. For lack of clear information, social media managers often resort to a "spray and pray" strategy, in which they post frequently and spend increasingly on boosting their content.
There are some excellent tools out there, which we recommend, to help you determine the best time to post on social media for your business. Now, thanks to three pioneering researchers, there's science to back up the logic on post timing.
The research
Three researchers at the University of Notre Dame — Vamsi K. Kanuri, Shrihari Sridhar, and Yixing Chen — investigated the question of the best time to post on social media. Among other findings, their research showed that "digital content platforms can increase traffic to their websites from social media and boost digital ad profits by at least 8%, simply by aligning their posting schedules with target audiences' sleep-wake cycles, or circadian rhythms." Their findings, entitled Scheduling Content on Social Media: Theory, Evidence and Application, were published in the Journal of Marketing.
The authors began by interviewing social media managers from major content platforms to understand how they make decisions about what and when to post, as well as investigating a year of Facebook post and boosting data. What they found is that managers have been relying not on science, but on personal experience and "gut feelings."
"It turns out managers' intuition on when audiences consume content was generally accurate, but the engagement rates for specific content categories (sports, local) and content types (high-arousal content and content requiring higher cognitive processing) and temporal variation in the effectiveness of boosting came as surprise to managers," author Kanuri says. "The fact that firms can increase their engagement without spending an additional dime is jaw-dropping for most managers we interviewed."
Working memory and social media post timing
The team's findings hinge on the biological idea of human working memory, which "stores and manipulates information used in daily tasks." Working memory capacity varies throughout the day, in accordance with circadian rhythms. The capacity is at its peak upon waking in the morning, reaches its lowest point mid-afternoon, and is at a moderate level in the evening.
"Higher working memory makes us feel alert and curious, meaning consumers are more likely to devour content in the morning," says Kanari. "When working memory is resource-deprived, the brain prioritizes information to remain efficient and will better respond to boosted content, which legally must look different to consumers. The different look signals to the brain the information is important, thus, boosted content is most effective in the afternoon as working memory lowers."
Perhaps most significantly, the research demonstrated that "articles that required deeper engagement with ideas — think op-eds and science-based articles — were more frequently clicked on when working memory was high."
Using the science to find the best time to post on social media
The authors designed an algorithm that allows firms to automatically make profitable decisions about post timing and boosting spend. But, even without purchasing the algorithm software, the research offers extremely valuable, actionable insights for social media managers. Here are four main takeaways:
In general, morning posts yield higher engagement.
Spending money to boost posts is most effective when the target audience is at low working memory (afternoons and evenings).
Content designed to elicit high-arousal emotions (like anger or worry) performs best in the morning.
Deep-think content like op-eds and scientific research performs best in the afternoon.
Social media success doesn't necessarily depend on high-dollar spending to boost posts. Paying attention to the science behind audience engagement is key. Aligning content types and post timing with the biological evidence presented will ensure that content performs optimally.
Related posts:
Archive for the "Content Marketing" Category
---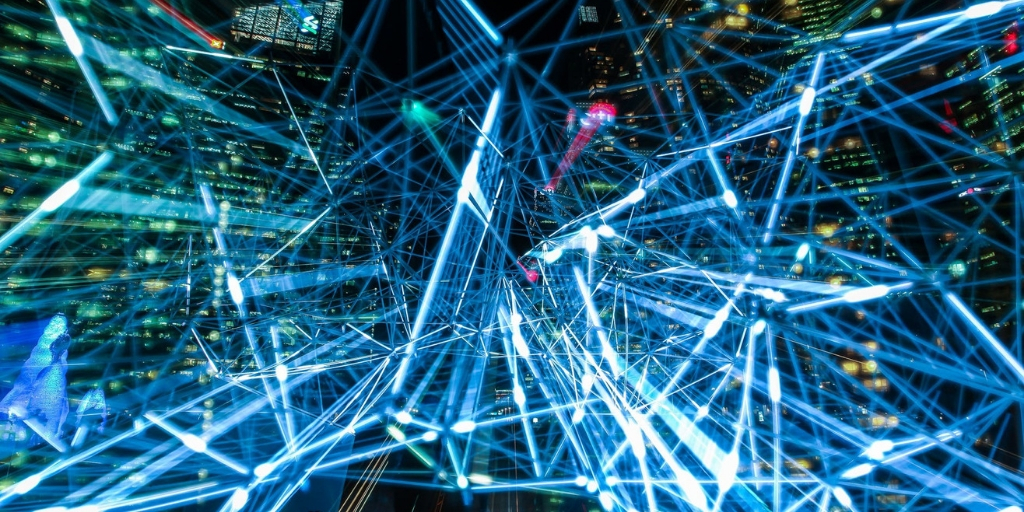 As the performance gap between high and low digitally achieving companies widens, taking steps toward digital maturity is increasingly important.
---
Highlights:
Increasingly, digital maturity is a predictor of overall market success.
Benefits include reduced costs and time to market and improved product quality and customer satisfaction.
Companies at any stage of digital maturity can take steps to improve.
---
Digital maturity, or the process of a company's learning to respond appropriately to the emerging digitally competitive environment, is increasingly accounting for a widening performance gap among B2B businesses. And the gap will continue to widen: Companies who are adapting well to the digital age will increasingly outperform those who lag behind.
Boston Consulting Group's second annual survey found that while 25% of the companies surveyed qualified as "digital champions," nearly one-third are significantly behind in their digital maturity.
Click To Tweet
Boston Consulting Group's second annual survey of nearly 2,000 companies in the United States and Europe found that while 25% of the companies surveyed qualified as "digital champions," nearly one-third are significantly behind in their digital maturity. The study found that "increased levels of digital maturity significantly improved competitive advantage along multiple performance indicators, such as time to market, cost efficiency, product quality, and customer satisfaction."
BCG's study used the company's respected Digital Acceleration Index (DAI) to make comparisons among companies. And it offers some hopeful takeaways for businesses at any point on the spectrum. For example, "an increase in digital maturity of 25 DAI points improves the likelihood of reaching a superior performance for time to market, and cost efficiency doubles."
These are powerful numbers. And BCG also points out that very few companies have achieved full digital marketing maturity — which means that essentially everyone should be taking note. Our infographic below looks at why digital maturity is important, and how companies can take steps toward achieving it.
The benefits of digital maturity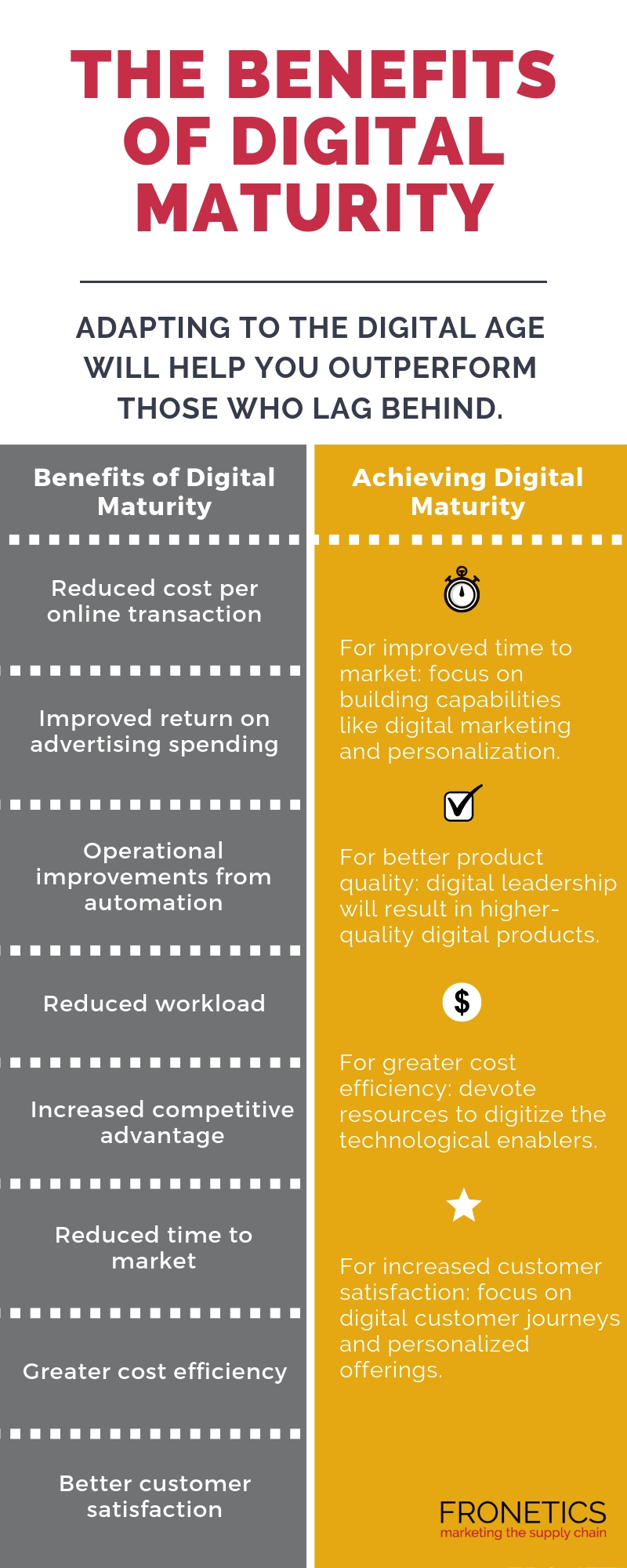 BCG's study aimed to quantify the value of improving digital maturity to impressive results. Some of the most significant benefits the study found were:
Reduced cost-per-action in online transactions
Increased online transactions
Improved return on advertising spending
Operational improvements from automation
Reduced workload
Increased competitive advantage
Reduced time to market
Greater cost efficiency
Improved product quality
Better customer satisfaction
Achieving digital maturity
No matter where they are in the process of achieving digital maturity, companies can improve and accelerate their progress. In particular, companies should focus their efforts to reap the benefits of digital marketing maturity:
For improved time to market: Focus on building capabilities like digital marketing and personalization.
For greater cost efficiency: Devote resources to digitize the technological enablers, such as increased automation in everything from production to marketing.
For better product quality: Digital leadership is key. Fostering a strong digital culture company-wide and investing in digital talent will result in higher-quality digital products.
For increased customer satisfaction: Focus on digital customer journeys and personalized offerings.
The bottom line
Digital maturity will increasingly separate the herd. Digital drives performance across B2B industries. It's time for the supply chain to stop looking at technology as a cost center and start seeing it as a profit driver and competitive advantage in the market.
Related posts:
Archive for the "Content Marketing" Category
---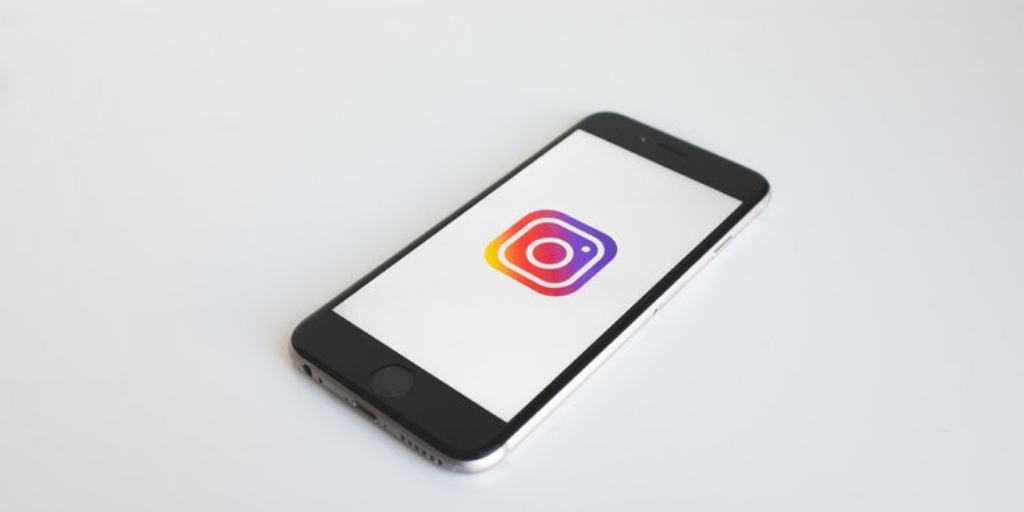 Instagram Stories offer an on-trend platform for delivering targeted content to B2B buyers, and we're joining the fun.
We've written extensively about the benefits of using Instagram as a part of your social media strategy. And, though we've been active on Instagram for over two years, we're now taking on Instagram Stories.
Instagram Stories are sequences of content that a user (or business) posts to Instagram over a 24-hour period. Besides photos, Stories can include videos, live and prerecorded. The content plays as a continuous feed, creating a narrative about the user's day — hence the term "Stories."
Audiences can view the Stories of the users they follow within the 24-hour window after they are posted. They can find users with active Stories by scrolling the user icons at the top of the app. Or users can tell their followers that they've posted a story by tagging them, which notifies them through a direct message.
Fronetics' Stories will be a fun mix of breaking news, highlights of upcoming events, and live video on the latest industry trends. Ideas for Stories you'd like to see us cover? Email me at [email protected].
Related posts:
Archive for the "Content Marketing" Category
---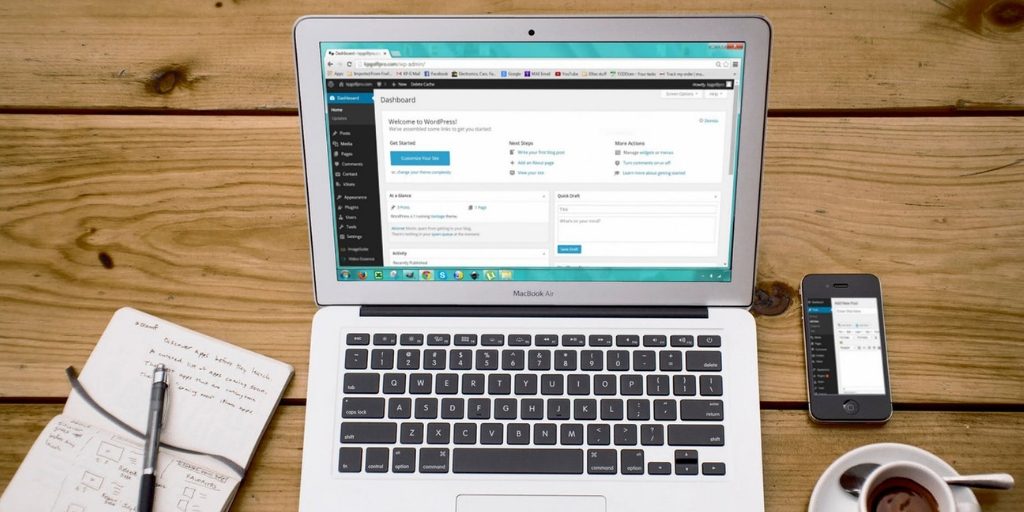 Putting your audience's informational needs first when publishing blog content is the only way to guarantee success in the modern marketing landscape.
---
Highlights:
Audiences are increasingly ignoring promotional messaging.
Buyers are seeking value from vendors outside the sales funnel.
Information is your best asset — publish what you know.
---
The latest industry research from the Content Marketing Institute indicates that nearly all (90%) of the most successful B2B content marketers have one thing in common: they prioritize their audience's informational needs over their sales/promotional message. And that's compared with only 56% of the least successful B2B content marketers.
Materials-handling marketers should take note when making decisions about publishing blog content. We see companies in this sector making this mistake all the time. They want to fill their blogs with information about their products. But to achieve success in today's B2B purchasing landscape, you need to be prioritizing your audience's needs over promotional messaging.
Sales pitches get ignored
A large reason for shifting focus is because audiences are increasingly tuning out sales pitches. This generation of buyers has been heavily marketed to their entire lives, and they don't hesitate to swipe left at the slightest hint of someone trying to sell them something.
This generation of buyers has been heavily marketed to their entire lives, and they don't hesitate to swipe left at the slightest hint of someone trying to sell them something.
Click To Tweet
Think for a moment about your own personal experiences with email, social media, and even phone calls. The truth is, most of us tune out overt sales pitches, either hitting delete or scrolling past them. We've moved beyond a time when marketing is about pushing your products.
Your blog, therefore, should not be another channel for selling. But, what kinds of information should you publish?
Provide value by putting customer needs first
The answer is actually quite simple. What information or expertise do your buyers want? Your most valuable commodity is your unique understanding of the challenges your audience faces. If you begin publishing blog content that answers their questions, they'll be more likely to find you, remember you, and become your customer.
As you think about publishing blog content, take a step back and think about the questions your buyers ask, either of you, on social media, or elsewhere. Examine industry publications to determine the challenges faced by your target buyer persona.
Does your content answer those questions? Does it offer value in and of itself? And does it inform your audience about how you are there to help them? If the answer to these questions is yes, then you're taking the right steps toward materials-handling marketing with today's B2B buyers.
Related posts: