Archive for the "Content Marketing" Category
---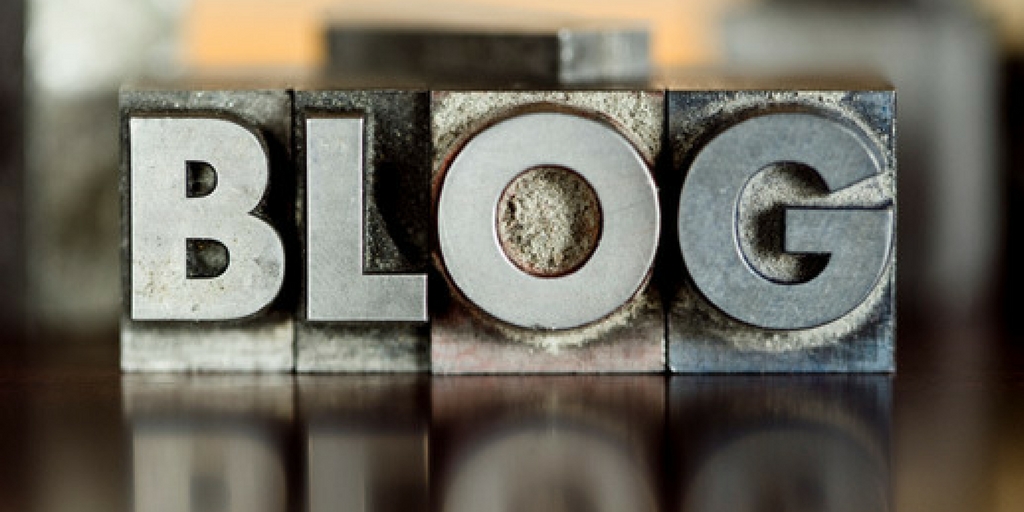 With a high correlation between publishing frequency and web traffic and leads, you need to publish blog content more often to boost lead generation efforts.
Here are Fronetics, most of our clients are sales-driven. If a client's business goals include earning leads, we are sure to align the client's content strategy with that objective. One of the most effective ways to increase the number of leads your website attracts is to increase the frequency with which you publish content.
It seems simple, right? The more often you publish blog content, the more traffic and leads you'll get. Search engines consider posting frequency in their rankings. What's more, every time you post, you create a new opportunity to be found, shared, and linked by other sites.
The more you publish blog content, the more they'll read.
Recent studies have shed light on the relationship between publishing frequently and increased web traffic and leads:
HubSpot's benchmarking data shows that blogs that publish 16+ times per month receive 3.5x more traffic than those that publish weekly or less often.
From the same report, companies that publish 16+ blog posts per month get about 4.5X more leads than companies that publish between 0-4 monthly posts.
Curata's survey of 400+ marketers found that 90.5% of the most successful business blogs (over 10,000 views per month) publish at least once a week.
But we know there are challenges to posting frequently.
Publishing blog content frequently comes with its own set of challenges. Time is the biggest obstacle we hear from our clients. Good blogging should be more of a conversation than a press release, but dialogue takes time to create. It can also require additional time to respond to readers' questions and comments.
The other big challenge is quality. When you're producing more and more content, it's easy to let the quality of your pieces slip. You want to make sure the content on your blog is relevant, informative and engaging. It can be difficult to balance publishing frequently and maintaining value and quality.
So how do you find the balance?
Start small. We often encourage our clients to publish blog content just one more time per week. Though some are skeptical of the impact this will have on their traffic and lead-generation efforts, they inevitably find that such a small step can make a big difference.
And no, you don't have to be a Fortune 500 company to start seeing the impact of your blog posts on your leads. The HubSpot benchmarking report found that increasing posting frequency had the biggest impact on smaller businesses: Companies with 10 or fewer employees that published 11+ posts per month had almost 3X more traffic than companies publishing 0-1 monthly posts, and about 2X as much traffic as those publishing 2-5 monthly posts.
Take one client of ours for example. We suggested moving from publishing one post to two posts per week. The client was unsure this would have any impact, especially for a company in the supply chain industry. But the immediate results spoke for themselves. After just one month, traffic increased by 23%, sales leads doubled, and the client landed a new customer.
Try our suggestion and publish blog content one more time per week, then let us know how it works out for you. We'd love to hear about your success.
Related posts:
SaveSave
Archive for the "Content Marketing" Category
---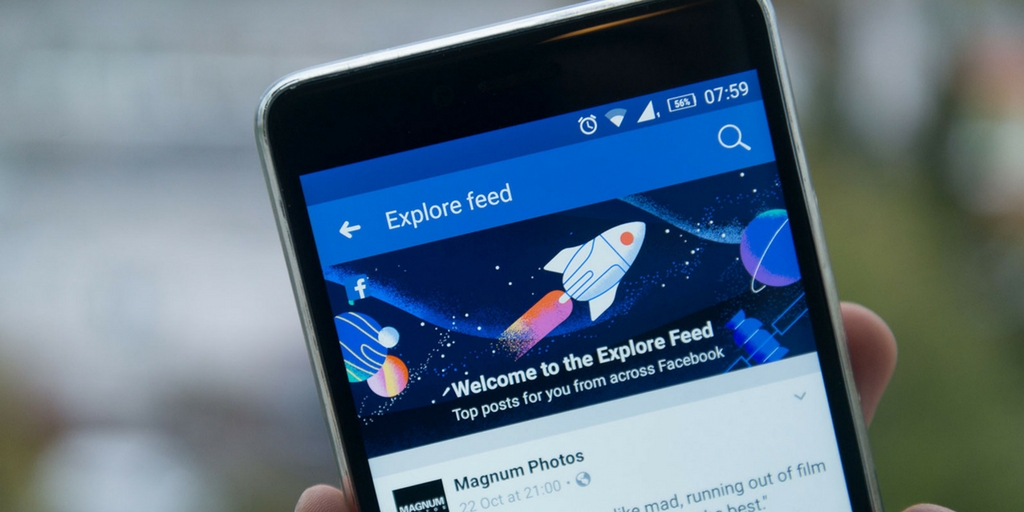 Users will see less content from businesses, brands, and media, so you need to adjust your strategy to appear on your followers' Facebook News Feed.
Mark Zuckerberg once again rocked the world on January 11 — at least for businesses — when he announced that Facebook News Feed was evolving to include less public content, meaning content from Pages of businesses, brands, and media. The algorithm will now prioritize posts from friends and family (over public posts) and those that "spark conversations and meaningful interactions between people."
Cue businesses around the world freaking out. They're about to see their organic reach, video watch time, and referral traffic take a nose dive.
The fact is, this is really not a huge surprise. Facebook has been taking steps in this direction for a while, including the testing of Explore Feed last year. Even though you may have anticipated that some changes to Facebook for businesses were coming, you may be tempted to suddenly stop maintaining your Facebook Page. Is it worth posting content to Facebook if it is not going to reach your followers after these new changes?
Our stance at Fronetics is that Facebook is still worthwhile for businesses. But Zuck's recent announcement does merit your close attention to — and perhaps a revisiting of — your Facebook strategy. We've compiled a list of things you need to know/do in light of the new changes to Facebook News Feed. Here they are.
4 steps to adjust your strategy for Facebook News Feed changes
1) Focus on news-worthy content that drives engagement.
Zuckerberg says, "I'm changing the goal I give our product teams from focusing on helping you find relevant content to helping you have more meaningful social interactions." That means that engagement will now mean more than ever before for content visibility.
In other words, posting your blog content to Facebook is no longer going to cut it. If your posts don't garner comments or reactions, it's time to go back to the drawing board. You'll need to start thinking of Facebook as a place to post and discuss active news items, hot-button issues, and highly shareable content (content that is educational or entertaining, for example).
Scheduling multiple posts ahead of time, though convenient, will probably land your content further into the depths of oblivion. You're going to have to pay attention, actively seek to generate conversation between users with your posts, and fight to win space on your followers'  feeds.
2) Tell your community to access the See First feature.
Users who still want to see posts from certain Pages they follow can choose "See First" in News Feed Preferences. So, quite simply, we suggest asking your followers to choose to see your content.
While some proactive followers may do this on their own, we want to encourage you to explicitly remind your community to do this. Remember that people are most likely to do what you want them to when you make it easy, exact, and clear. So send them an email with directions. Or put it in your newsletter or a blog post. Just tell them to do it.
One thing you don't want to do: goad people into commenting on your posts as a means to increase your content visibility. Facebook has explicitly stated that it will demote "engagement bait," or posts that ask for comments or reactions. So you'll actually hurt your content by doing this.
3) Get your executives on social media.
I've written before about getting your executives on social media as themselves — they act as brand ambassadors for your business. Facebook's latest announcement underscores the importance of this directive.
Your company's executives are the most visible people in your business. For many of your industry peers and customers, they are the face of your brand. Get them active on Facebook to add meaningful thoughts to your company's posted content, to engage in discussions, and to share newsworthy content of their own.
It's important to note that I don't mean that they should do this in a superficial way. They should actively seek to add value to your Facebook content and that which is relevant to happenings within your industry. By being engaging on Facebook, your executives emerge as thought leaders, which boosts your brand's visibility and reputation.
4) Consider your Ad budget.
In the past, we have recommended adding some social media advertising to a traditional content marketing strategy as a way for clients to add gasoline to a fire, so to speak. It speeds things up. But those companies who are just starting out or who rely heavily on referral traffic might want to consider reallocating budget to sponsored ads.
Final thoughts on the new Facebook News Feed
This is a shift, yes. A challenge, for sure. But not one that's insurmountable — or even contrary to the basic principles of good, data-driven content marketing.
Remember, Facebook is not eliminating Page content from News Feed altogether — just limiting it. The most relevant, engaging Page content will win that space. So seek to understand your target audience and produce high-quality, original content that engages those people, and you'll come out on top of the new Facebook News Feed.
Related posts:
SaveSave
SaveSave
Archive for the "Content Marketing" Category
---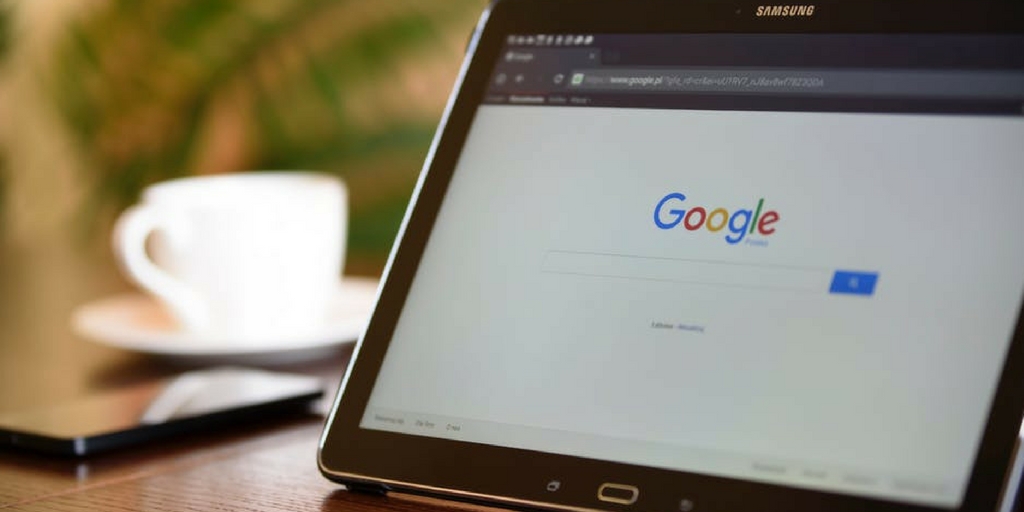 Using topic clusters and pillar content instead of trying to rank for a short list of keywords will boost your search engine rankings and improve user experience.
This week, in our ongoing Writing for SEO series, we're looking at topic clusters and pillar content. Our previous two posts explored how search engines are changing, and how people are changing the ways they search.
I've been hinting — more like, emphasizing — in our recent Writing for SEO series that trying to rank for certain keywords in each blog post you publish is a practice on the way out. You may have been wondering what you're supposed to do instead. Today's post on topic clusters and pillar content is your answer.
Before we dive too far in, it's important to understand the key terms at work here.
How to structure your pages
Your pillar content page should contain links to each related topic cluster page, and each cluster page should link back to the pillar content, with the same hyperlinked keyword. This allows visitors to move seamlessly between the pages to find information that is most relevant to them. It also helps search engines better understand the content of your website so it can drive appropriate traffic to your content.
Topic cluster pages should focus on driving traffic from specific queries (e.g., "How do I use Instagram Stories?"). Pillar content pages should include broad information about the core topics, as well as opportunities for website visitors to convert to leads. This sets up your website so that traffic comes in through your cluster pages and converts on your pillar content pages.
As HubSpot puts it, "The beauty of this model is that you can spend a lot more time optimizing your pillar content for conversions and your cluster content for traffic. This saves a lot of time compared to the traditional model of optimizing each individual post."
Why topic clusters and pillar content
Using topic clusters and pillar content lets you organize your internal linking more efficiently, boost your search ranking, and provide a better user experience.
Because search engines are getting better at understanding semantically related concepts, this structure allows them to recognize your authority on a certain topic — rather than assigning you a ranking based on an exact word or phrase. It shows you have real depth and breadth on a topic, which is important to users searching for information about it.
As I say all the time, search engines are constantly evolving to bring the most relevant content to people who are searching. So if you can show search engines that you have breadth and depth on a topic, they will assign more authority and higher search placement to your website pages.
What's more, one high performing cluster page can elevate search rankings for all the other pages linked to the same pillar. That means more users will find your content. That means more effective content marketing for you.
So, rather than writing around a short list of keywords for which you'd like to rank, you should focus on developing topic clusters and pillar content that align with your brand to drive organic traffic.
Check back in the final part of our Writing for SEO series. And make sure to read part 1 of our series, Writing for SEO: Search Engines are Changing and part 2, Writing for SEO: People Are Changing How They Search.
Related posts:
SaveSave
Archive for the "Content Marketing" Category
---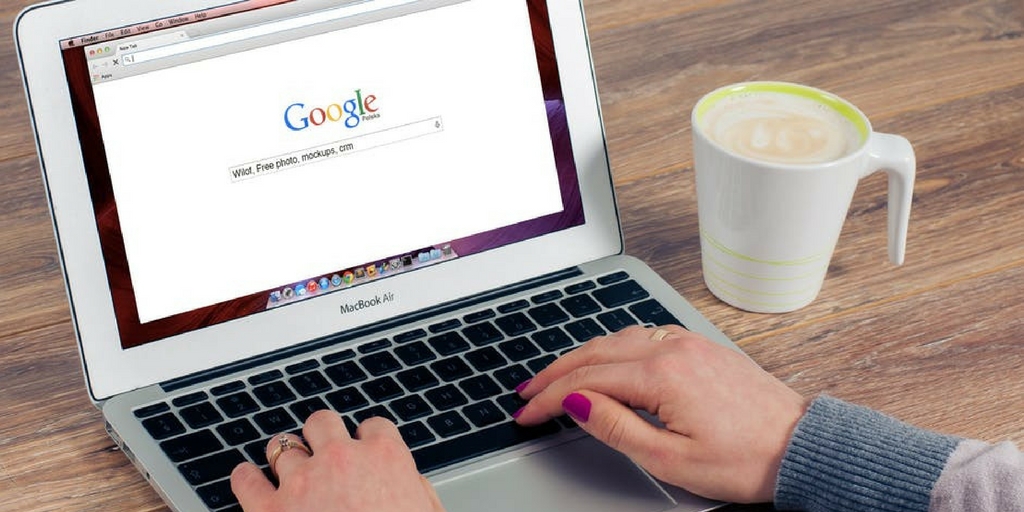 Those writing for SEO need to be conscious of how users are being more conversational in their search queries and how search engines are analyzing phrases over keywords.
This is part two of a four-part series about writing for SEO for supply chain marketers.
Last week, we kicked off our Writing for SEO series by taking a look at how search engines are changing. As we delve further into updated strategies for effective SEO writing for supply chain marketers, today we'll explore the ways in which people are changing their search behaviors, and what that means for your content.
Search queries are turning conversational
Before we start quoting studies and scholarly research, think for a minute about how you search the web, and how that's changed over the past several years. Chances are, you do lots of searching on your phone, sometimes using voice search. ("Siri, what's the fastest pizza delivery in my neighborhood?") And you're probably "talking" to the internet more like a friend than an encyclopedia.
The studies back us up. According to HubSpot's blog, "Amplified by the rise of mobile and voice search, queries have become more and more conversational." While a few years ago, people tended to enter a single term into a search engine, they're increasingly asking questions and using full, complex sentences.
Search engines are responding. In order to understand this new type of query better, much of Google's product development in the past 3-4 years has been about natural language processing. The 2013 introduction of Hummingbird, Google's search algorithm, is a prime example.
Writing for SEO with topics over keywords
Search algorithms like Hummingbird have begun analyzing phrases rather than relying solely on keywords. This is big news for writing for SEO. As Google and other search engines move from keyword to topic-focused SEO, you need to be adjusting your content strategy to maximize your visibility.
We pointed out last week that keyword rankings aren't as reliable as they used to be. In summary, search engines have evolved beyond the point that everyone gets the same results from a query (depending on location, search history, etc.). Therefore rank can change drastically depending on context. Now we're looking at the same issue from the user end.
"The traditional view of 'keywords' in search has changed," according to HubSpot. Traditional writing for SEO technique tells us that there were about 10-20 "big keywords" that were sought after for ranking within a topic. Now, there are hundreds or thousands of "long-tale variations" that people regularly search for within a topic — and change based on location.
To boil it all down, it's no longer enough to dominate a few words. What's important is broad visibility across a topic.
Make sure to read the other posts in our series, part 1: Writing for SEO: Search Engines are Changing and part 3: Writing for SEO: Topic Clusters and Pillar Content (NOT Keywords).
Related posts:
SaveSave
Archive for the "Content Marketing" Category
---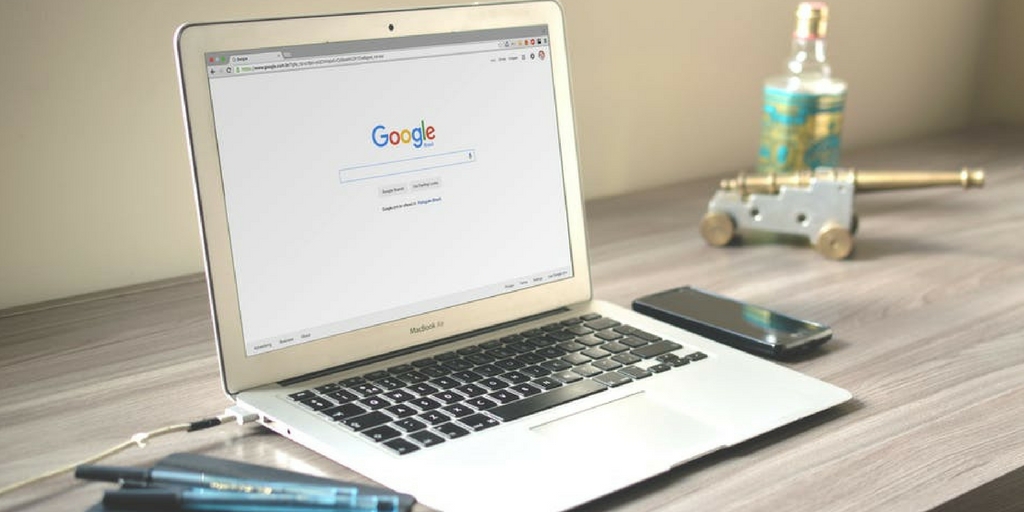 In part one of a four-part series on writing for SEO, we address how search engines and the search landscape have changed recently.
Content marketing has seen a lot of changes in the past few years. These changes are largely results of the rapidly evolving search landscape, as well as a seismic shift in the way people are actually discovering content. New, more sophisticated search algorithms, changes in the way people use search engines, and new ways that marketers develop their content are just a few of the contributing factors and outcomes.
Over the next few weeks, we'll be writing a series of posts examining how marketers should approach writing for SEO in this new landscape. Today, we're exploring specifically how search engines have evolved — something they are always doing, as they improve to helps searchers find the content that best answers their queries.
Are keyword rankings still important?
It's important to recognize that as search engines change the way they process and evaluate content, older metrics of SEO success aren't as reliable as they used to be. Take keyword rankings for example. While conventional wisdom tells us that it's absolutely necessary for content marketers to check their Google keyword rankings for target keywords, debate has swirled recently about the actual reliability of this metric.
Why is this once-standard metric being called into question? The answer is largely about context: Search engines have evolved beyond the point where everyone gets the same results of a query, and therefore rank can change drastically depending on context.
Location-based searches are one of the most obvious and important contextual variables. Simply put, depending on where you're searching from, you'll see different search results. This makes it difficult and unreliable to evaluate success based on keyword rankings alone.
Featured snippets
In addition to keyword-ranking problems, search engines are starting to dictate how content should be structured — particularly with the increased appearance of featured snippets. These snippets typically display content from within one of the pages ranking on page one of a question-based query, directly answering the question searched for without the user every having to visit the actual page.
A recent study found that of 1.4 million queries, 30% showed a featured snippet — that's big growth. This means that content that ranks within the featured snippet section often gets a much greater share of the traffic for the given query. For content creators, this points to a need to restructure content to try to appear within these featured snippets.
Changes to the way search engines work do present a challenge for content creators writing for SEO. But keeping pace with the ever-changing technology is key to keeping your content relevant.
Make sure to check out part 2 in our series, Writing for SEO: People Are Changing How They Search, and part 3, Writing for SEO: Topic Clusters and Pillar Content (NOT Keywords).
Related posts:
SaveSave
Archive for the "Content Marketing" Category
---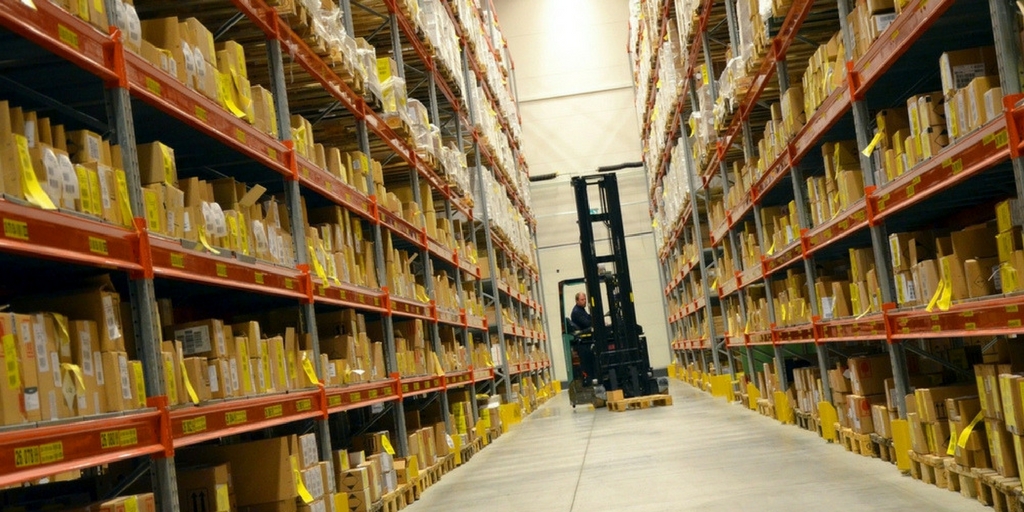 It's time to cast your vote for the top logistics and supply chain blogs of 2018!
We love hearing about your favorite logistics and supply chain blogs. We're conducting our 4th annual survey to uncover the top industry blogs of 2018. Help us by voting for your favorite. Responses will be collected through Friday, January 26, 2018.
All responses are confidential and will be reported in aggregate. No identifiable information (individual or company) will be attached or included. Please contact [email protected] with any questions.
Interested in our past winners? Here they are!
SaveSave