Archive for the "Content Marketing" Category
---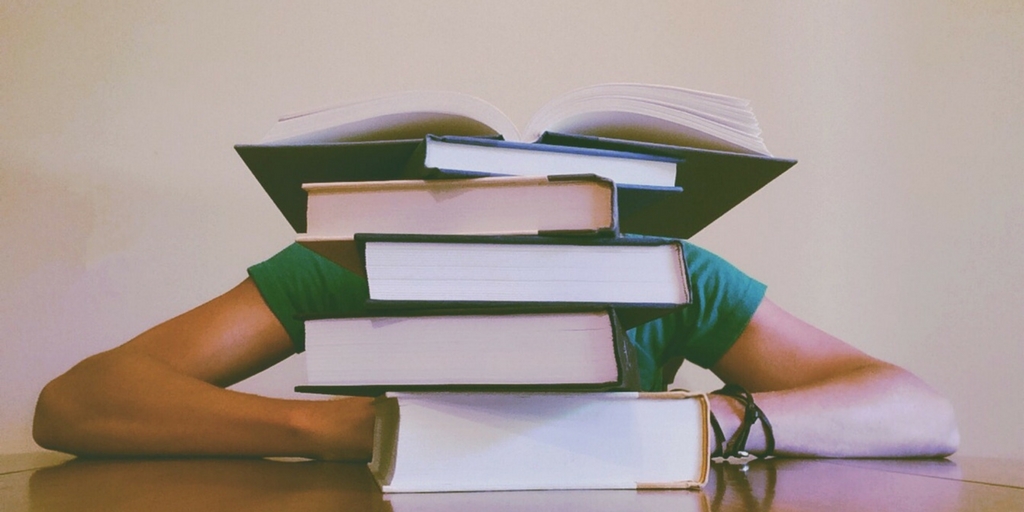 Our resources for supply chain marketers include step-by-step DIY guides, industry reports, marketing templates, and case studies.
Here at Fronetics, we specialize in digital and content marketing for supply chain and logistics businesses. We understand the unique needs and challenges facing these companies, particularly when it comes to the consistent, strategic creation of content.
I try to provide regular tips, updates, and how-tos on this blog for those of you hoping to improve your marketing efforts. But sometimes our readers need a little more in-depth guidance. That's why we have created a number of different resources for supply chain marketers.
Below, you'll find a list and a summary of our 10 most popular resources. Included are step-by-step guides, industry reports, templates, case studies and more. These resources offer information on subjects from building a content strategy to creating better content to social media use among supply chain businesses.
I hope you enjoy! And, as always, if you don't see what you're looking for, please email me and let me know. I'm always seeking new ideas for content that will be helpful for supply chain marketers.
10 resources for supply chain marketers
Use these 10 resources to create a multi-channel content strategy that maximizes your digital reach. After all, a well-developed content strategy and social media presence will help prospects to find you, buyers to know you, and customers to trust you.
1) How the Logistics and Supply Chain Industries are Using Social Media
Fronetics conducted a survey of individuals within the logistics and supply chain industries. The objective of the survey was to gain insight into the use of social media within these industries. Specifically, to learn more about why companies within the logistics and supply chain industries are using social media, the benefits they have realized, and challenges they have encountered.

2) Social Media and the Logistics and Supply Chain Industries 2016
Companies within the supply chain and logistics industries have begun to recognize the value of social media — and are starting to reap the benefits. Both large and small businesses alike can profit from the use of social technologies as part of their marketing strategy, and they can reduce their marketing costs by doing so. This white paper defines social media and social technologies, identifies users and usage patterns, and describes some of the benefits that companies within the logistics and supply chain industries can realize through participation.

3) 3PL Cerasis Acquires 98 New Customers through Content Marketing
This case study looks at Cerasis, a leading freight logistics company. Despite realizing positive growth for 15 years, Cerasis was not attracting larger and more sophisticated shippers, brand awareness was low, and most importantly, they were not perceived as a leader within the industry. A content marketing strategy — inclusive of participation in social media and content creation, curation, and distribution — led to 14% increased revenue, 14% increase in lead-to-customer conversion rate, and over a 1000% increase in web and social traffic.

4) Monthly Marketing Reporting Template
Tracking and monitoring certain marketing metrics helps you quantify the progress of your marketing program. But you can also measure the ROI and make changes to your strategy to make it more effective. Use this report template to optimize your strategy, produce monthly reports, and create presentations.

5) Content Use in the Logistics and Supply Chain Industries
Content marketing has transformed the way businesses connect and share relevant information with their audiences. The publication and distribution of content is a strategy now widely used by supply chain companies to build trust and influence among peers, prospects and customers. Through a survey conducted on the use of content within the logistics and supply chain industries, this report offers broad insight into the overall role and influence of content.

6) Content Marketing Guide for the Logistics and Supply Chain Industries
Despite all its benefits, content marketing isn't so easy. In fact, supply chain and logistics companies report that creating and executing an effective content marketing strategy is a top challenge for their businesses. In response, we developed this guide. It will help you create a strategy that will attract your target audience and drive profitable customer action.

7) Content Strategy Template
An effective content marketing strategy is one that is aligned with your company's business goals and objectives. Furthermore, an effective content marketing strategy focuses on attracting and engaging prospects. All created, curated, and distributed content should target your ideal customer. Use this template to help develop and drive your content strategy.

8) On Writing Good Content: A Guide for the Logistics and Supply Chain
27 million pieces of content are shared every day. And most if it isn't worth reading. To attract readers, your content must stand out. You must be strategic about how often you publish, where you distribute, and, most importantly, the quality of the content your produce. This guide will help you learn the basic principles of good content. It will also help identify content creators within your organization and brainstorm ideas for original and effective content.

9) Blog Editorial Calendar Template
This template is designed to keep you on track as you develop content that will attract and engage your prospects and customers. It will help you map out your content in a strategic manner, maximize productivity, and keep you organized. It includes weekly and monthly worksheets, as well as an ideas worksheet for tracking blog post ideas.

10) 12 Elements of an Effective Content Marketing Strategy
Content marketing is a strategic marketing approach focused on creating and distributing content to attract and retain a clearly defined audience. Interest in content marketing has climbed steadily since 2011, but a 2017 survey of 6,000+ global marketers found that 71% considered it their primary approach to marketing (76% in North America). This slideshow walks you through 12 elements of an effective strategy to achieve the best results for your business.

Archive for the "Content Marketing" Category
---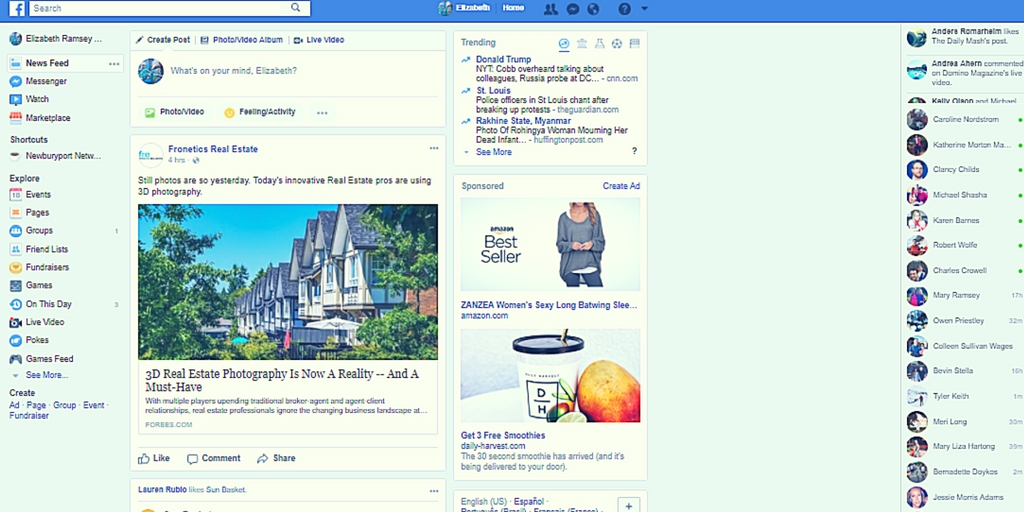 When it comes to social media platforms like Facebook and LinkedIn, post once a day to improve engagement and visibility.
There has been endless research about the sweet spot for posting frequency to social media sites. The results all point to the same conclusion: there is no one-size-fits-all answer. You have to distribute content consistently over time, at the right time and in the right place for your business.
That being said, we at Fronetics do have some informed, data-based opinions about posting frequency for certain social media platforms. For example, we've written extensively about our Twitter experiment, in which we found that tweeting 40 times per day works best for us and most of our clients.
But for other platforms, we find that more doesn't equal better. In fact, it can often equal worse. Let me explain why.
Why you should be posting less on Facebook and LinkedIn
We strongly believe that most B2B companies should post no more than one time per day on Facebook and LinkedIn. We also suggest that businesses only post during the workweek on LinkedIn. That is because of the way people use these networks — and because of how the platforms' algorithms value content.
Firstly, though we'd like for prospects to be thinking of our brands constantly, they don't. And they don't want to. Think of that one family member that inundates your newsfeeds with posts. Though you might have liked to see a photo from that person now and again, the inappropriate posting frequency causes you to think negatively about each post you see.
And you are a business, not a family member. When you post too frequently, your business loses credibility, and followers view your posts as spam. Even on LinkedIn, which is a network for professional content, over-posting leads to disengagement.
Remember that the lifespan of a Facebook post is about 5 hours, and with LinkedIn, it's even longer. (One of the first posts on my feed right now is from 5 days ago.) So you don't need to provide a constant stream of content to get your audience's attention. Your focus should be distributing the most relevant, interesting content you can. Which is related to the second reason we recommend posting only once a day on these networks: algorithms.
Facebook estimates that each user's newsfeed must filter 1,500 possible stories from friends and pages every day. Ain't nobody got time for that! So Facebook, like LinkedIn and other networks, uses an algorithm to determine the content you'd like to see most, based on feedback you provide. That feedback comes from actions you take: hiding posts, liking and sharing posts, and commenting, for example. It even considers how often your friends and the world at large engage with a post. This helps the algorithm filter down to the approximately 300 stories per day on your newsfeed.
All this means that the more engagement you can get on your posts, the more likely they are to be one of the 300 (in other words, appear in the newsfeeds of your followers). The more often you post, the less likely you are to foster engagement, diluting your chances of success and visibility.
So how can you increase likes and comments on your Facebook and LinkedIn posts?
Here are 3 tips for improving your posts to foster engagement.
1) Be strategic.
Instead of sharing content or publishing on an ad hoc basis, create a strategy and schedule to manage posting on social media. Work ahead of time so that you can evaluate what you're posting from a 10,000-foot perspective. But be flexible enough so that you can always sub out scheduled content for breaking news or content related to current events when it makes sense.
2) Craft better posts.
Spend less time crafting a lot of posts, and more time producing quality content your audience will value. I recently talked about the 10x content rule. If your content is better than everything else that's out there, people will gravitate to it.
3) Be smart about when.
When you're only posting once a day, it's important to make every post count. Use built-in and third-party analytics tools to determine when your followers are using these platforms. Schedule your posts to publish just before the greatest time of active use.
At the end of the day, there's a fine line between annoying your social followers and remaining top of mind. Maintaining a dynamic and fluid posting strategy will ensure that your social efforts drive followers to action, rather than drive them away.
Related posts:
Archive for the "Content Marketing" Category
---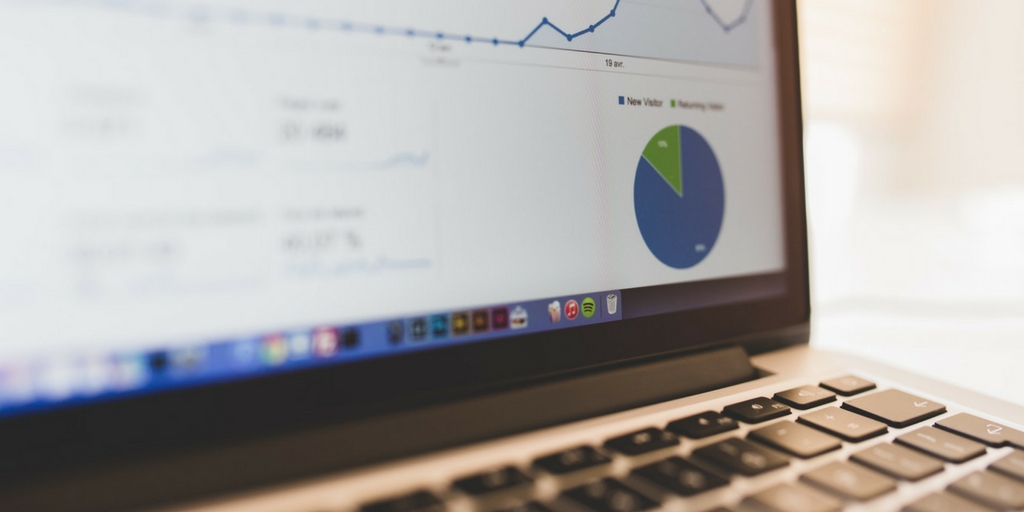 B2B software company Text Request took 4 steps to grow organic traffic, a key component of any content marketing strategy.
We content marketers are always keeping an eye on organic traffic. It's an indicator of success (though by no means the only one). Basically it lets you know how many of your website's visitors found you by using a search engine. If you're consistently publishing quality content that has value to your prospective customers, you should see a steady rise in organic traffic to your website.
But many B2B companies struggle with generating organic traffic to their websites. In fact, 61% of companies list generating traffic as their biggest marketing challenge in the 2017 State of Inbound Report. Over half (55%) list growing traffic to their website as a top priority in the next 12 months.
So how did Text Request, a B2B texting software company, grow organic traffic by 120% in 5 months? Marketing Director Kenneth Burke outlines the four simple steps the team took to drive this growth.
4 steps to growing organic traffic
1. Start with simple changes.
Text Request started with very basic steps to begin driving more traffic to its website. These changes included technical updates to their website, increased site speed, and a new content strategy. The updates to their website made the site more appealing to viewers, and the increased site speed led to a lower bounce rate. Of course, a documented content strategy should be a priority for any company hoping to grow its digital footprint.
2. Create 10x content.
The term '10x content' was coined by Moz founder Rand Fishkin. Essentially, you create content that is ten times better than that which appears in the top search results for that subject. Sounds overwhelming. But think about it in terms of three specific audiences:
Me: If you wouldn't consider the content you're creating valuable, then it most likely won't add value for others.
Targets: In order to add value and answer questions and/or inform prospects on a topic, understand what your target audience is lacking and fill that need.
Competitors: By creating content that is better than the competition, you validate yourself as an industry leader.
3. Revamp existing content.
Content published months or even years ago doesn't have to fade out. Updating older content gives these posts a renewed value. This is an important part of our content strategy here at Fronetics.
As part of his mission to increase organic traffic, Burke dug through older content to find posts he could revamp, updating as many as 60 posts in 5 months. That may seem like a lot. But, oftentimes, updating older content is easier than starting from scratch — especially if the topics are still relevant and just need updated statistics and research. By revising outdated material, Burke is "confident that they made a huge impact on our organic search traffic."
4. Strive for backlinks.
Backlinks are incoming links to pages on your website from other websites. If the websites linking to your content are of high quality, search engines will start to consider your website more valuable — otherwise, why would these quality sites link to you? Thus, backlinks are an important component of a search engine optimization strategy.
Understanding their importance in driving organic traffic, Burke worked to improve the amount of backlinks to Text Request's website. "From December to May, we grew our total number of backlinks by about 60%, which, in addition to driving referral traffic, boosted our standing with search engines."
Most of the backlinks came from three specific places: HARO, guest posts, and earned links. Most important to earning backlinks was the research Text Request published in its content, which other companies found valuable — valuable enough to cite and link to in their content. These links were validation that the 10x content strategy was paying off for Text Request.
Results
With these four simple steps, Text Request saw a 120% growth in organic traffic to its website. The company more than doubled traffic in five months. More traffic = increased brand awareness = more prospective customers and leads = more sales.
While Burke was able to get pretty dramatic results very quickly, it's important to note that improvements to your website's search engine optimization do, most often, take some time to unfold. But, over time, results of your work will continue to amplify
Related posts:
Archive for the "Content Marketing" Category
---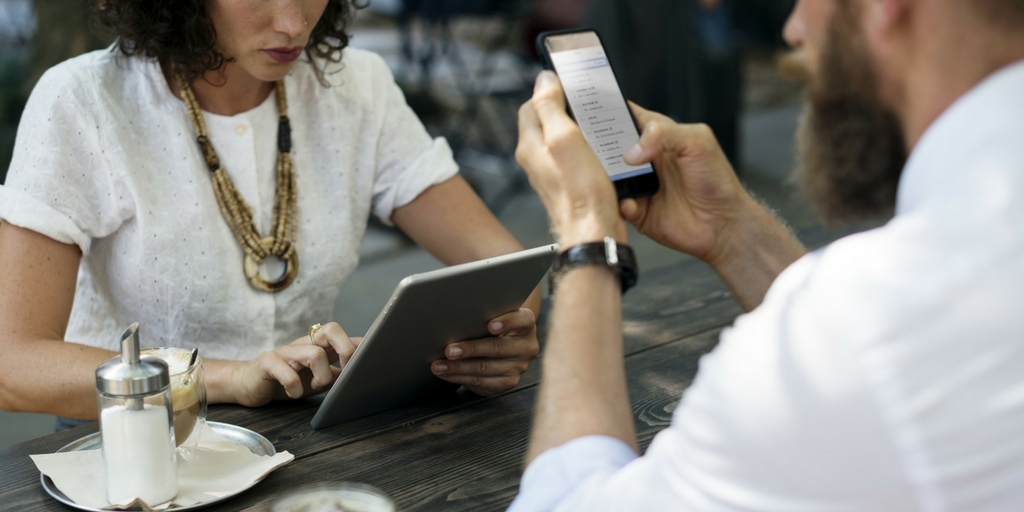 Use these 6 tips for more mobile-friendly emails to improve recipient engagement rates and to promote profitable customer action.
I feel like my mornings probably mimic most of your mornings: My alarm goes off. I reach for my cell phone and check my email. I will check my email again while I'm eating breakfast — and possibly a third time while I'm in the drive-through waiting for my coffee.
With the explosion of smartphones, more and more people are taking to their phones over their computers to check email. It's not hard to understand why; our phones are with us all day long. In fact, 54% of emails are now being read on a mobile device, a 40% increase in the last five years.
When a majority of your audience is reading your marketing emails on their mobile devices, it's imperative that you're creating emails that are optimized for mobile viewing.
Here are 6 essential tips for creating mobile-friendly email campaigns.
6 tips for creating mobile-friendly emails
1) Short and sweet
When writing copy for email, your content should be to the point. But this is especially true for mobile-friendly emails. Small screen size and increased likelihood the user is multi-tasking are just two reasons why efficiency is key.
Create messages that are easy for the eye to scan. Use bullet points or short paragraphs to keep the reader engaged. Strip out anything that's not totally necessary, and drive recipients to landing pages for more information.
2) Less is more
Not all mobile devices include your images. Andriod users will find their email images are off by default unless they change their settings. It's also important to remember that large image files take longer to download. And nothing drives people away like slow load times.
What does this mean for mobile-friendly emails? Your content needs to be front and center, with less reliance on images.
3) Get to the point
A typical desktop inbox displays about 60 characters of a subject line, while mobile devices show just 25-30 characters. Mobile-friendly emails place the offer or call-to-action at the beginning of the subject line where it's more likely to be seen.
4) Get responsive
We've all opened an email or webpage on a mobile device and had to squint to read it. Web content designed for desktop screens are barely legible when shrunk down to this size.
Try using a responsive template to ensure that readers are viewing your email the way you intended. Responsive emails use fluid tables and images to make content flow across different screen sizes.
5) Button it up
I know it's not just me and my fat fingers: Links are difficult to click on mobile devices! Instead try using buttons for your call-to-action.
Make sure any CTA buttons are toward the top of your email, so readers know what you want them to do right away. Also, buttons should be large in size and surrounded by plenty of white space so readers don't accidentally click on something else.
6) Pop-up quiz
After making your email as mobile-friendly as possible, don't forget the most important step: testing. Send out test emails to your coworkers that use different devices to ensure that your emails look exactly like you want. With 98.4% of users reading email on Andriod and iOS, those operating systems should be your main focus.
Don't lose readers before they've had a chance to open, read, and engage with your emails. Use these 6 tips for more mobile-friendly emails to help improve engagement rates and profitable customer action.
Related posts:
Archive for the "Content Marketing" Category
---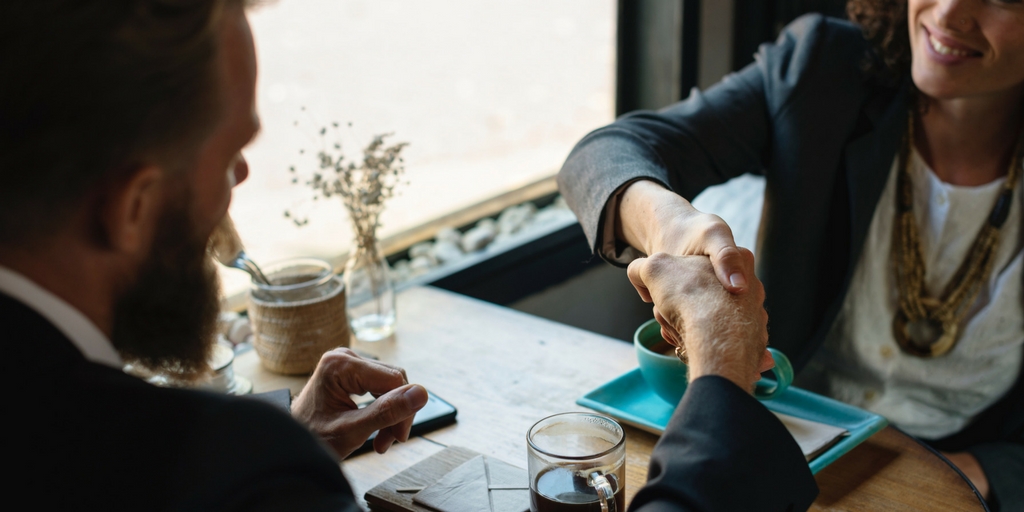 Marketing can help sales close deals by providing targeted content that demonstrates the business value of the product or solution.
Sales and marketing often exist in separate corners. The marketing team works to create lead opportunities through content, and the sales team tags in to turn those leads into deals.
But a new survey report shows how this missed connection is having a real effect on businesses' bottom lines. In fact, 49% of respondents cited a lack of communication as their biggest misalignment between sales and marketing.
But simply sharing marketing content with your sales team isn't enough. Another new study shows that one of the 3 biggest mistakes salespeople make is not clearly explaining how their solution helps the buyer's business.
"Buyers amass information that helps them justify their strategic decisions," says author and University of Southern California Marshall School of Business instructor Steve W. Martin. "In other words, a product's strategic value comprises the reasons and arguments that buyers provide to senior management and others in the company about why they should purchase a product."
Let them have content
Strong communication between sales and marketing can help achieve big-picture goals, including:
mutual understanding of the buyer's journey
updated prospect insights that can affect future marketing content
brainstorming solutions to bottlenecks in the sales funnel
When your company begins to view sales and marketing as a joint unit, you'll see a wave of data and resources flowing in both directions. While sales can provide deeper insights into audience relationships, marketing can use that data to provide sales with a wealth of targeted content.
Leverage sales reps as industry leaders
Studies continue to show that sales reps are most successful when they are viewed as experts in their field. A 2016 sales optimization report found that 92% percent of buyers engage if the rep is a known industry thought leader.
As thought leaders, members of your sales team should actively engage in discussions on social channels like Facebook, Instagram and Twitter with guidance from your marketing team. Rather than trying to sell, they can use those social spaces to share expert information and to be genuinely helpful.
Arm a sales rep with targeted content to share with prospects during specific moments in the purchase process, and it will advance his or her reputation as a source of knowledge. That can be the key to getting a foot in the door, advancing through the final stages of a purchasers' decision, or closing the deal.
Related posts:
Archive for the "Content Marketing" Category
---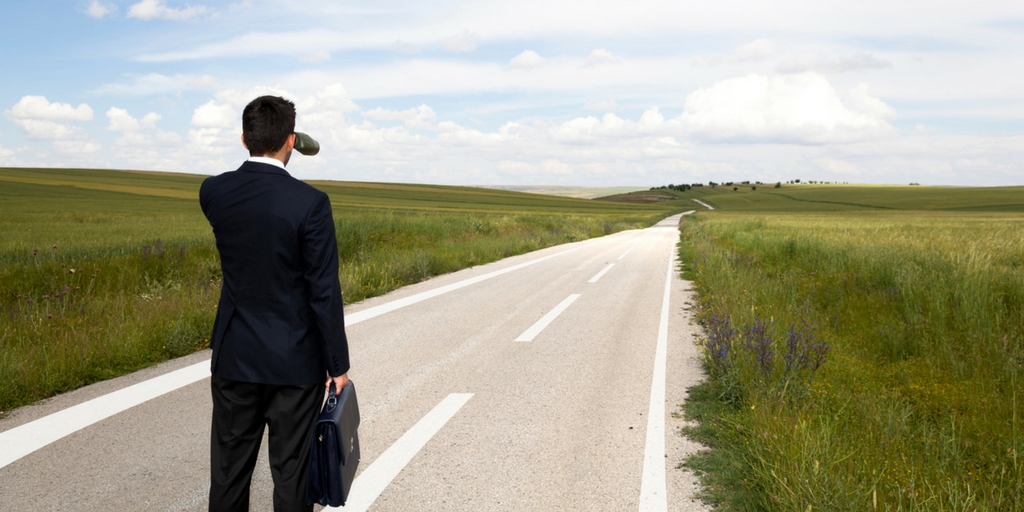 Social prospecting can help logistics and supply chain companies identify and engage with leads on social media in a genuine — and highly effective — way.
Social media should be an integral part of your marketing strategy. You know it helps build brand awareness, gather market intelligence, discover customer problems, and influence purchasing decisions. But your lead generation efforts should also include the use of social platforms. It's a practice called social prospecting, which can be highly effective in identifying new prospects.
What is social prospecting?
With more than 2 billion monthly active users on Facebook and over 328 million monthly active users on Twitter, smart marketers know there's more potential than ever to use social platforms to get their name out there, spread their content, and draw more people to their site. Hey, it's your job to make people aware of what your company can offer, right? Right.
That's where social prospecting comes in. It involves scouring the social web, identifying potential prospects for your business, engaging them with content, and getting those potential prospects to your sales team. "Social prospecting is the art of listening to people, not mentions or keywords," writes Maggie Hibma for HubSpot.
Social media isn't just for recreational purposes anymore. More than half (53%) of B2B buyers report using social media to research purchases, in fact. Social prospecting allows you to be proactive in finding all of the considerable number of social-media-using prospects who are looking for you, too.
But as with any initiative, social prospecting requires commitment. In order to find new leads, social prospecting needs to become a part of your daily routine. The end results will be quality leads that are already committed to your brand because of the connection you have created through social channels.
Creating positive impressions
The secret behind successful social prospecting is creating and distributing content that shows that you and your company genuinely care about your clients and prospects. It's about ditching the 'sales' game and working to establish your brand as an industry leader that has a connection to your community and a lot of valuable insight to share.
Make your content about your target consumers: What do they need to know, struggle with, or want to learn more about? By distributing this content across social channels to foster sharing, conversation and engagement, you'll gain influence with your audience (and their networks) and make a positive impression.
Prospecting vs. spamming
The definition of spam is "indiscriminately." It means "in a random manner" or "in a way that does not show care or judgment." This is the opposite of how social prospecting should work. The connection that you create with your prospects should be anything but random.
Think about the number of possible prospects on social media right now. Facebook just topped 2 billion active users monthly, and Instagram is pulling in over 250 million daily active users. These massive numbers scream opportunity — but only if you are putting your time and effort into the right people, on the right channels, at the right time.
Sounds complicated? It doesn't have to be. If you already have a social media presence, that's step one.
Fronetics' recently updated Social Prospecting Workbook guides you through using social listening to generate new leads for your business. We've identified the quickest way to find potential customers on Twitter, Facebook, LinkedIn, Pinterest, and Google+. Every worksheet includes:
Short preparatory work to make the actual prospecting easy
Visual instructions on how and where to find prospects
Pro tips that will help you get the best results
Prescriptions (Marketing Rx) for success
Take-home exercises for follow-up prospecting
Download it now, and let us know what you think!
Related posts: