The best of LinkedIn for the logistics and supply chain industries
LinkedIn is a must for companies and for professionals.
Profiles, company pages, and LinkedIn groups each serve a purpose, and each are tools which can be used and leveraged by both companies and individuals.  With more than 3 million company pages, more than 332 million users (and with an average of 2 users joining every second), and close to 2 million LinkedIn groups determining "the best" can be challenging.
In December 2014 Fronetics Strategic Advisors conducted a survey to learn which LinkedIn company pages and LinkedIn groups are the favorites within the logistics and supply chain industries.  The results are in.
LinkedIn company pages
Cerasis is a top freight logistics company and truckload freight broker.  The company consistently distributes valuable industry content via their LinkedIn page.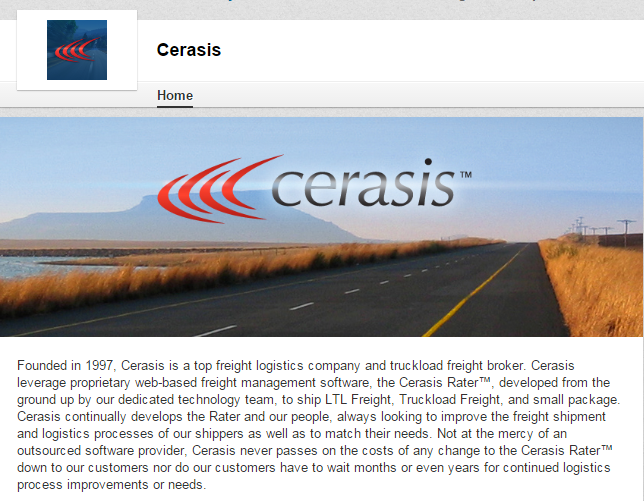 Note: Cerasis was also named the best blog of the logistics and supply chain industries.
Quintiq's vision is to transform the world's supply chains.  One way the company does this is through their LinkedIn company page.  The company's LinkedIn page is updated regularly with content that is valuable and relevant to the logistics and supply chain industries.
Quintiq also uses LinkedIn to attract and identify new talent.  There are currently 12 open positions posted via LinkedIn.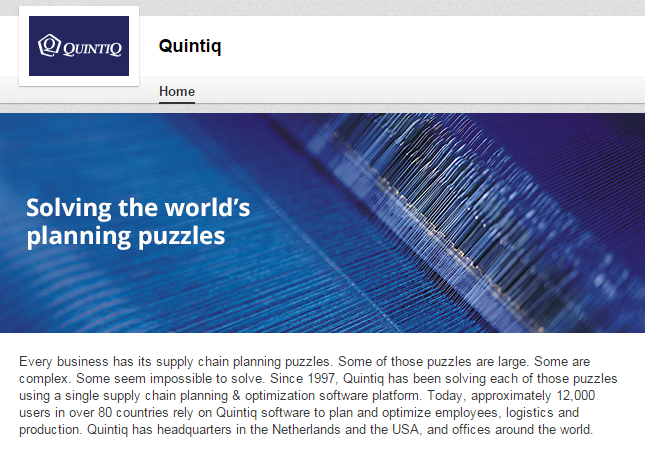 Note: Quintiq was also named a "must-follow Twitter account for those within the logistics ans supply chain industries."
Transplace is a North American 3PL and technology company committed to helping manufacturers, retailers and distributors reduce costs and improve service. The company's LinkedIn page is a wealth of information for those within the logistics and supply chain industries.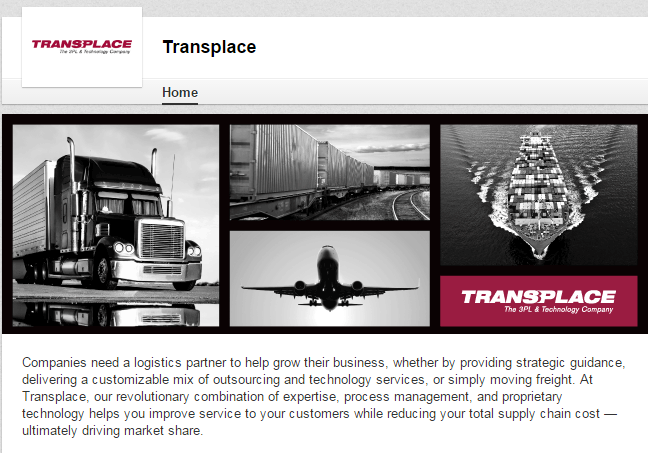 C.H. Robinson is one of the world's largest 3PL providers.  The company provides freight transportation and logistics, outsource solutions, produce sourcing, and information services to over 45,000 customers through a network of offices in North America, South America, Europe, and Asia.
The company's LinkedIn page is a great resource of industry news and insight.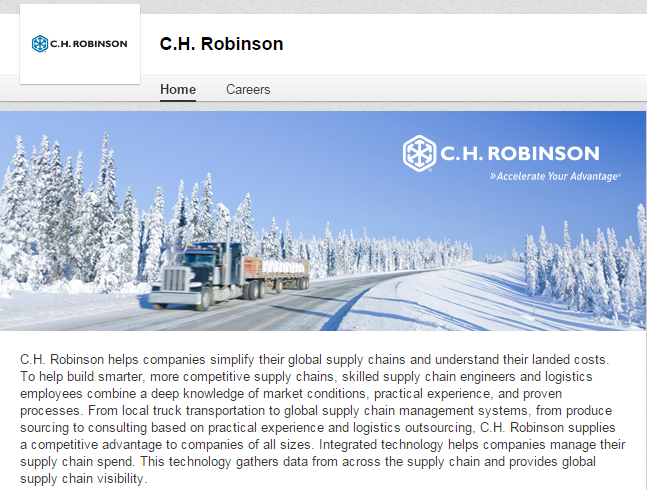 The Apparel Logistics Group, (a division of The Apparel Group Ltd.) provides the fashion and apparel industry with 3PL services . The Apparel Logistics Group offers a wide variety of logistics services and solutions to support customer needs world wide. The company's apparel services include transportation management, warehousing and distribution, customs clearance management, vendor managed inventory (VMI) programs, and technical support such as EDI.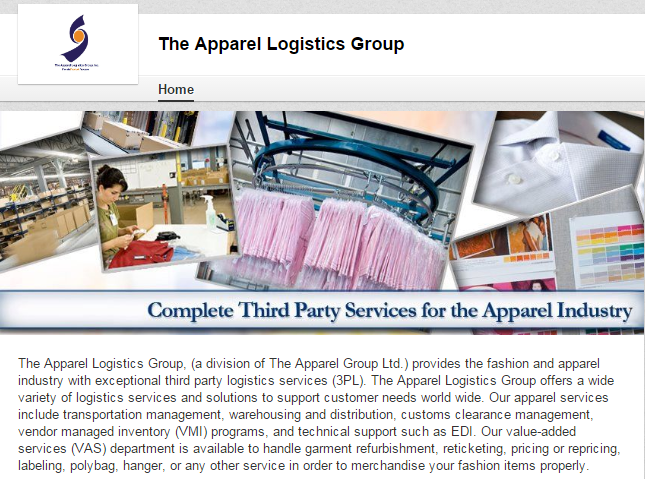 LinkedIn groups
Procurement Professionals is an open networking group.  The group has more than 290,000 members and is one of the best and largest international networking group for all executives, directors, CFO's, CPO's, VP's, procurement professionals, head hunters, job seekers, recruiters, consultants, financial managers, supply chain and sourcing specialists, and buyers and purchasers.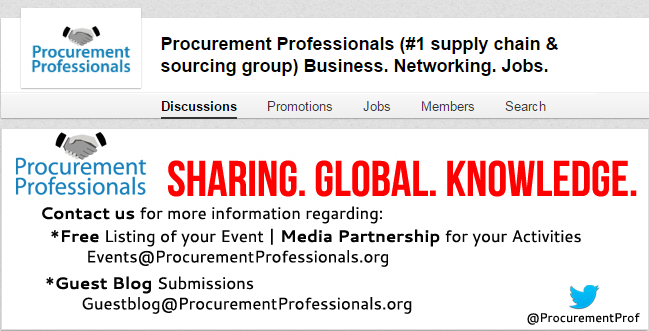 The Supply Chain Optimization Group is a global community, uniting all Supply Chain, Procurement, Logistics, Warehouse, Scorecard, SCOR, Auditors, Continuous Improvement experts, Management Consultants, Program Managers, Executives, Business Owners, Students, Professors, and Engineers.
The group is a central hub for authors books, articles, white papers, podcasts, blogs, events and conferences. Consultants, and thought leaders are visiting regularly to support members in projects, productivity, training, skills development, coaching, mentoring, financials, statistical software, simulation, teams, organizational development, and more.

The Reusable Packaging Association (RPA) is a collaboration between supply chain partners, including manufacturers, poolers, distributors, retailers, educators, and policymakers, to promote the environmental, safety, and economic benefits of reusable packaging.
The RPA leverages its collective voice of industry leading knowledge to advance the adoption of reusable packaging by clearly demonstrating supply chain efficiencies, environmental benefits, ergonomic improvements, and cost advantages to end users in all industries.
The LinkedIn group is a private group.