Avoiding the Top 3 Pitfalls of Lean Inventory Management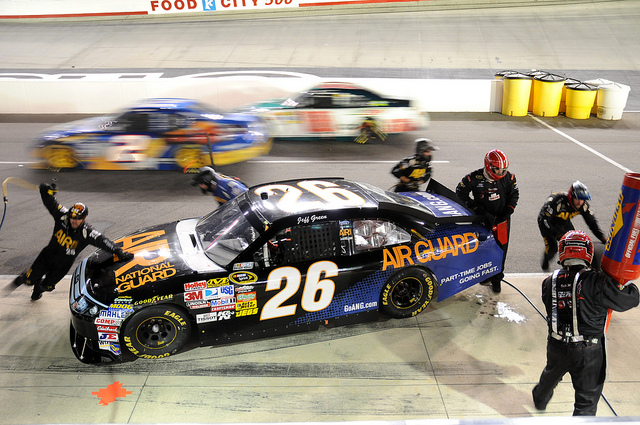 To see lean perfected – study the NASCAR pit. In a matter of seconds, the pit crew has changed tires, wiped down the windshield, filled up fuel, and given the driver a drink of water. Everything is in the right place at the right time. If only every distribution center would run that smoothly. What's clear is that mastering inventory levels is central to the equation of eliminating waste, but inventory management is becoming a vexing problem for some organizations – compounded by multi-channel distribution, inadequate demand forecasting, and a lack of communication among appropriate parties.
Taking a closer look at the experiences of forerunner companies in their quests to master lean inventory management might just help your company avoid these top three snags.
Failure to Adapt Business Processes
In an effort to reduce merchandise sitting around on warehouse racks, some organizations take lean too far. The problem, in this case, is one of business process rather than software. While management sees the financial impact of cutting inventory, they tend to pay less attention to how it will affect operations. The heads of distribution quite frequently are not even invited to take part in the decision and find out only when fewer cases and pallets show up at receiving. Adapting business processes to involve the managers of procurement, finance, operations, and sales and marketing, is key to maximizing efficiency. In other words, open up the silo by building it in to your formal and informal processes.
Failure to Collaborate
Even with sophisticated demand forecasting models on hand, input from all parties is needed for an accurate assessment of inventory levels. And although demand forecasting can help an organization plan around high-level "what if" scenarios, it may not always be able to break it down on a granular level or take into account the increasing number of variables associated with multi-channel distribution. Collaboration is crucial.
Failure to Align Objectives
Sometimes the answer to the issue of inventory levels is counterintuitive. Even with lean as the driving force, the notion of optimization cannot be left out. In some instances, it makes sense to increase rather than minimize inventory if it will contribute to lowering your overall supply chain costs. Your business and inventory strategies need to align.
Despite the fact that in recent years the lean revolution has hit manufacturing, many organizations, especially retailers and wholesalers, have yet to apply lean principals. And among those who do dabble in lean, the focus tends to be on suppliers upstream rather than adding value to the end customer. As more and more businesses seek to tighten the management of their inventory in order to increase efficiencies, opportunities to address end customer value will emerge. Paul A. Myerson, professor in supply chain management, identifies store- and distribution operations as prime candidates since that's where the most waste can be cut. He writes:
Distribution is all about optimizing the trade-offs between handling costs and warehousing costs, and maximizing the warehouse's total cube—utilizing its full volume, while maintaining low materials handling costs and minimizing travel time.
Mastery of lean management principals will come for companies that are both successful in identifying new efficiency opportunities within their existing supply chain and navigating around the pitfalls of businesses that have instituted similar inventory management techniques.
---
Fronetics Strategic Advisors is a leading management consulting firm. Our firm works with companies to identify and execute strategies for growth and value creation.
Whether it is a wholesale food distributor seeking guidance on how to define and execute corporate strategy; a telematics firm needing high quality content on a consistent basis; a real estate firm looking for a marketing partner; or a supply chain firm in need of interim management, our clients rely on Fronetics to help them navigate through critical junctures, meet their toughest challenges, and take advantage of opportunities. We deliver high-impact results.
We advise and work with companies on their most critical issues and opportunities: strategy, marketing, organization, talent acquisition, performance management, and M&A support.
We have deep expertise and a proven track record in a broad range of industries including: supply chain, real estate, software, and logistics.