Posts Tagged "blogging"
---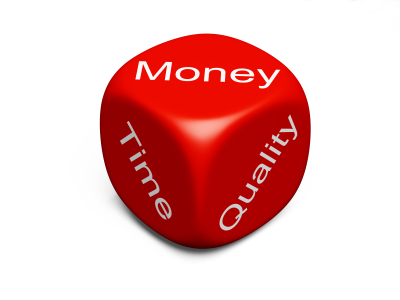 Measuring blogging ROI is crucial to your overall marketing success.
Just as with outbound marketing activities, your company's inbound marketing efforts should be given the same attention when it comes to Return on Investment (ROI) analysis. In fact, companies who measure inbound marketing ROI are more than 12 times more likely to generate better year-over-year returns. And with blogging being reported as the number one method for increasing website traffic, it should stand to reason that calculating ROI for your blogging efforts is crucial to your overall inbound marketing success.
Calculating ROI for blogging activities isn't as straightforward as say, ROI from click-to-conversion, but its achievements can be measured in other ways. Consider employing a blend of these four categories to measure the effectiveness of your blogging efforts.
Audience and Content Reach
According to a 2013 HubSpot report, 85% of marketers reported increased web traffic within seven months of beginning inbound marketing activities. While it's true that building a successful blog can take some time, there are things you can do (and measure) to speed its maturity. Encourage engagement and reach by crafting relevant and interesting content for your audience. This increases the likelihood your content is shared and commented on by your readers.
Track this: Beyond noting any increases in web traffic, track both your average cost per view and the number of comments and social shares your blog content receives.
Lead Generation
Tying revenue directly to publishing and distributing blog content can be difficult. Thinking about blogging activities within the context of your entire sales funnel can make it easier to determine effectiveness. As blog content is typically used to attract leads, encourage readers to subscribe to your blog or submit contact info to get higher-value content. Continued engagement nurtures leads and moves them further down the sales funnel.
Track this: The cost to get a lead. You can then determine the percentage of leads that move on to become qualified leads, the percentage of qualified leads that then become opportunities, and the percentage of opportunities that are ultimately won. At the end of the day, you'll be able to calculate the revenue generated from leads that entered the funnel from blog content.
Intangibles
What are you gaining from networking with industry peers? Has your blog played a role in developing and nurturing professional relationships? Could you consider your blogging activities as part of your professional development? Blogging provides benefits outside of traditional marketing ROI measurements. Time spent researching, networking, writing, and engaging with others in your industry should certainly be considered when determining overall usefulness of blogging.
Track this: Sales cycle times. Staying current with industry trends and building a reputation as the go-to industry expert can be reflected in the type of customers and clients you are attracting. Are you attracting more high-quality leads and closing more ideal customers? Thank your blogging activity.
Cost of Customer Acquisition (CoCA)
By understanding how much it costs your business to acquire a new customer, you gain valuable insight into how much your business should be investing on blogging activities.
Track this: Calculate your (CoCA) by dividing your cost to blog by the number of visits the blog. For example, let's say your company spent $500 on writing a blog post and 100 people visited your site. Your Cost of Visitor Acquisition will be $5 ($500 divided by 100).  If 5% of those blog visitors convert into a lead then your Cost of Lead Acquisition (CoA) is $100 ($500 divided by 5 customers). If 10% of those leads actually buy something from you, your final Cost of Customer Acquisition is $50. Investing in one blog post will yield one new customer for every $50 you invest.
While it can feel a little unwieldy to measure ROI from blogging activities, keeping a strong focus on blogging goals and objectives will help to lend weight to metrics that will ultimately matter the most to you and your business. What measures does your company use to measure ROI for blogging?
Posts Tagged "blogging"
---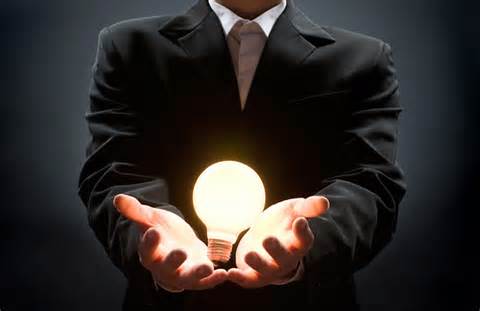 7 steps to a blogging strategy for your business.
Blogging has proved to be a successful marketing strategy for many companies. In fact, a full 82 percent of companies who blog daily day have acquired a customer from their blog.  Freight logistics company Cerasis acquired 98 new customers by leveraging their blog and digital strategy.
What does it take to attract prospects and acquire customers?  Strategy.  A 2014 study of B2B marketers found that companies who have a documented content strategy in place are more likely to consider their efforts to be effective than companies who do not have a documented strategy in place (60 percent vs. 11 percent).
Here are 7 steps to follow to develop a blogging strategy for your business.
1.  Understand the 'Why'.
The first step in the development of your blogging strategy will serve as the foundation for all remaining elements. Defining the purpose of your blogging activities and communicating them to your team will create a clear path to successful implementation. Understanding the purpose of your blogging activities means being able to answer two important questions: Why has your company decided to blog? What is it hoping to gain? Setting the strategy for your blog starts with understanding the reasons and motivations for prioritizing blogging as a marketing strategy.
2. Let your ideal customers define content.
Content will be the backbone of your blogging operation. Since you are likely targeting ideal customers with this content in order to convert them to leads, it stands to reason that you should look to them for content inspiration. Building out hypothetical profiles of your ideal customers will allow you to answer important questions such as their pain points, challenges, demographics, and job duties. Use what you know about the buying and researching behaviors of your ideal customers to craft relevant and interesting content they'd likely be searching for. Above all, publish nothing less than your most quality content. Part of building your reputation as a trusted industry thought leader is setting – and continuing – to meet expectations. You're better off missing one day of a blog post than phoning in something that has the potential to undermine the credibility of your company.
Keywords signal to search engines when there's a match between your content and the search term of a user. Similar to crafting content with your ideal customer in mind, keywords should be tailored to phrases your ideal customers use to research and buy. Determine which keywords you'll be targeting and then draft a list of 5-10 keywords and associated long-tail keywords you will include in blog content.
4.  Identify content distribution activities and platforms for promotion.
Once you've determined strategy for content creation and optimization, it's time to make a plan to get your quality content in front of potential customers. It's not enough to just post and pray that you'll be found – you should actively distribute and promote blog content. Fortunately, the proliferation of social media has made it easier for companies to reach their target audiences, but not without competition. Reusing blog posts and repackaging content in different forms – such as infographics, summary tweets, & photos – will help break through the noise of competitors.
5.  Assign responsibility.
Decide what your day-to-day blogging operations will look like. Who will be accountable for each function of your blogging strategy? The size and resource availability of your organization is likely to determine how centralized blogging responsibilities will be. When thinking about responsibilities, consider tasks beyond just writing posts; responsibility for tasks such as publishing and promoting content, drafting an editorial calendar, and analyzing data will all need to be assigned.
6.  Maintain an editorial calendar.
Analogous to a roadmap, an editorial calendar will guide your blogging activities and give you a big picture look at where you're headed and how you're getting there. It also serves to hold those with blog-related responsibilities accountable to a publishing schedule. And while it's true that the frequency of blog posts can be linked to an increase in website traffic, stepping outside of what you can reasonably commit to is a recipe for disaster.
Use your editorial calendar to set the number of blog posts you'll publish each week to ensure posts are published with consistency and regularity. That not only establishes routine for your team, but also for your readers. Get started now with this template for creating your own editorial calendar.
7.  Measure, analyze, adapt, and repeat.
Determine what your blogging success will look like and use relevant tools to regularly track and monitor metrics. Include metrics from all platforms of distribution, not just website page views or traffic. Think in terms of retweets, follows, likes, and subscribers. Set, review, and revisit goals consistently. Modify approaches that aren't working. This on-going analysis keeps blogging efforts nimble, which is particularly helpful when outside factors make changes in blogging objectives necessary.
Develop and implement a well-thought-out blogging strategy. Using quality blog content to find, connect, and engage potential customers online can quickly become your powerhouse marketing activity.
Interested in learning more about how your business can develop a winning blogging strategy?  We can help.  We are a consulting firm focused on inbound marketing and strategy.
Posts Tagged "blogging"
---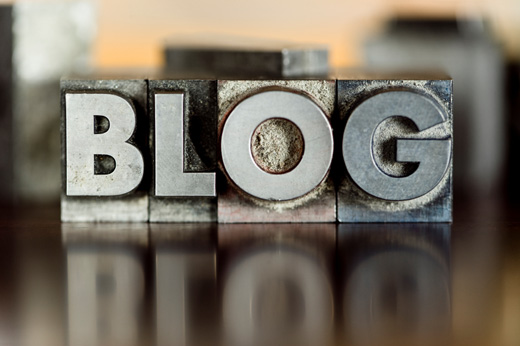 You've likely heard it before – your business should be blogging. It's understandable if it isn't. Given the finite nature of a single workday, we all face daily pressure to prioritize projects and streamline strategies. But isn't it true that our priorities should align with activities that have the most significant impact on performance? When data becomes the guide to choosing where to focus marketing efforts, it becomes clear that blogging is the powerhouse of digital marketing activity.
Blogging positively impacts a number of typical objectives for businesses. It makes it more likely for companies to be found in search engine results, produces higher quality leads, establishes industry expertise, and shortens sales cycles. To understand exactly to what degree blogging is affecting these outcomes, let's take a look at the data.
Blogging generates high-quality leads and increases sales.
Practically all marketing activities ultimately seek to drive one objective – to increase sales. Many businesses are tying big sales wins to their blogging efforts. In a 2013 publication of Marketing Benchmarks, HubSpot reported companies that blog once or twice per month generate 70 percent more leads than those who don't blog at all. Further, companies nearly double their sales leads by increasing blogging frequency from 3-5 times per month to 6-8 times per month.
Blogging drives increased website traffic.
Increased website traffic can almost always be linked to an increase in leads and sales. Companies with 51-100 pages on their website generate 48 percent more traffic than those with 1-50 pages according to the same HubSpot report. Consistent blogging activity builds the number of website pages and consequently the number of opportunities for your company to connect with customers, leads, and industry peers. Publishing frequency matters, too. Companies that blog at least 15 times per month get five times more traffic than those that don't blog. Small businesses with 1-10 employees see the largest gains by posting more often.
Blogging links businesses and customers.
Business websites with blogs have 434 percent more indexed pages and 97 percent more indexed links based on the findings of a 2013 Social Media Today report. If search engines can easily find your business, prospective customers will find you easier, too. Building links ensures existing and potential customers can connect and engage meaningfully with your company.
Blogging seeks to educate and establish expertise.
Crafting and publishing quality blog content builds credibility and trust. Social Media Today reports a full 70 percent of consumers learn about companies through articles rather than ads and that 61 percent of consumers have made a purchase based on a blog post.
Data makes it clear that relevant and engaging blog content is a valuable marketing asset and sales driver for many businesses. In fact, marketers who have prioritized blogging are 13 times more likely to enjoy positive ROI. Is your company taking full advantage of this powerhouse marketing activity or is it missing opportunities to attract leads and delight customers?
Posts Tagged "blogging"
---
demand generation infographic

Posts Tagged "blogging"
---
Despite the considerable amount of attention paid to demand generation, many companies (including some companies actively employing a demand generation strategy) do not have a clear understanding of what demand generation actually is.
When asked to define demand generation, a common response is: the generation of demand.  Another common response: a marketing strategy.  An honest response: I don't know; what the heck is demand generation?
Demand generation is the creation of awareness and excitement about your company and your products and services.  Demand generation is not a one-off; rather it is a continuous process of engaging and nurturing both current and future customers.  Demand generation helps you attract new customers and engage (or re-engage) current customers.  Demand generation grows your business.
Components of a demand generation strategy include: blogs, social media, podcasts, video, newsletters, email, white papers, and case studies.  These components work together.  They position your company as a thought leader, expert, and influencer in your industry.  They build trust.  Importantly, they drive engagement and communication.  The foundation of demand generation is the creation and sustaining of relationships between your company and your customers – current and future.
According to DemandGen, 90 percent of business buyers say when they're ready to buy, they'll find you.  How will they find you? When B2B buyers were asked to rank where they turn to find a new solution, 46 percent listed a "web search" as their first source for information.  The leading choice for both the second and third ranked sources was vendor web sites.
With respect to social media, DemandGen found that blogs are considered to be the social media channel with the biggest impact on the researching process (46 percent).  LinkedIn was also found to be a place where buyers turned to conduct research (41 percent).
The survey also found that content had a significant impact on the decision to buy.  Nearly two-thirds of respondents said "a vendor's content had a significant impact on their buying decision," and 34 of respondents "strongly agreed that the winning vendors provided a better mix of content to guide them through each stage of the researching and decision-making process."
What is the take away?  The take away is that a company with a strong presence and a demand generation strategy is more likely to be successful than a company who does not have a strong presence or a demand generation strategy.  
What is the different between a successful demand generation strategy and one that falls flat?  A successful strategy incorporates communication, engagement, and quality content.  Furthermore, a successful demand generation strategy is built upon an understanding of customer needs and interests –real, not perceived.
At Fronetics we work with our clients to design and implement a demand generation strategy that is right for them – for their company and for their customers. We know how to create awareness and excitement about our clients' companies and their products and services.  We also know how to help our clients engage with and nurture their customers. 
Through our demand generation service, Engage, we help companies acquire new customers and grow their businesses by penetrating new markets and deepening their presence and impact in existing markets.  If you are interested in learning more about Engage and about creating a successful demand generation strategy, we'd love to talk with you.