Posts Tagged "marketing emails"
---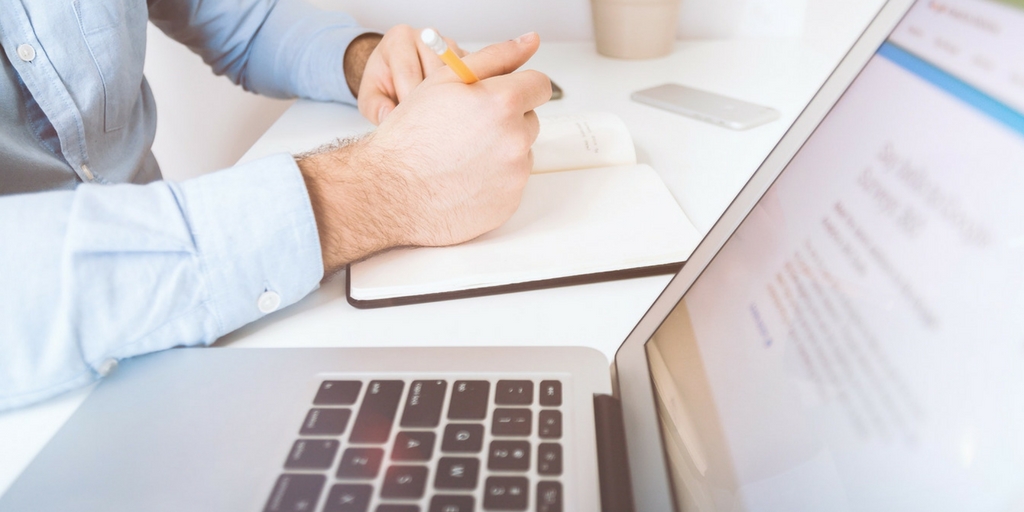 Personalizing marketing emails increases open rates, click-throughs, and revenue, but it takes so much more than addressing recipients by name.
B2B buyers are increasingly expecting vendors to provide personalized experiences throughout the buyer's journey. Marketers know this to be true — especially when it comes to email marketing. For example, emails with personalized subject lines are 26% more likely to be opened.
Marketers can use information they have about subscribers to tailor email content for individuals, based on who they are or where they are in the buyer's journey. Personalization techniques, such as list segmentation, help to drive opens rates and increase revenue by as much as 760% because it helps marketers give subscribers more relevant, individualized content.
So, aside from addressing someone by name, how can you personalize your marketing emails and, in turn, make them more effective?
7 personalization techniques for marketing emails
1. Use list segmentation
As I've written about before, email list segmentation is one of the most powerful tricks in an email marketer's book. Not all customers are the same, nor should their emails be. By segmenting your email lists, you can create individualized content for smaller sub-groups, based on customer needs, interests, demographics, and more. Gathering information about your customers allows you to match content to their specific interests.
2. Use dynamic content
Also referred to as "smart content", dynamic content is a term for the fields of an email body that change based on the interests or past behavior of the recipient. Sounds time consuming, right? In reality, one email can have several images or content fields that change based on your customers' preferences, and you can have them autofill, so you don't have to set each manually.
3. Watch send times
There is no perfect science to discover when your best send times are, but data suggests Tuesday at 10:00 a.m. is an optimal time to send out B2B marketing emails. Trial and error is the best way to find out when customers are most likely to open and click through your emails.
But remember — particularly if you serve customers across the globe — it's never Tuesday at 10 a.m. (or whenever) everywhere in the world at once. Segmenting your list by time zone to deliver emails at a time customers in each zone are most likely to open them is another step toward personalization that will increase engagement.
4. Optimize your emails for mobile devices
Many marketers create and design marketing emails thinking they'll be read on laptops or desktop computers. But, the truth is 56% of users read emails on their mobile devices. If you've ever read an email designed for desktop on your phone, you know what a poor user experience it is. And the worse the user experience, the less likely recipients will read or engage with your emails.
This means you need to personalize your marketing emails based on the kind of device on which they are being read. It's actually less complicated than it sounds. A responsive email design — available through many email clients — changes the look of the email based on device. Also, any landing pages should be mobile-friendly, and so should your website.
Here are some more tips for keeping your marketing emails mobile-friendly.
5. Match landing pages with emails
Even if you create custom content for various segments of your email list, driving them all to the same landing page may undo all that hard work. Landing page copy, design, and calls-to-action should all match the emails driving users there to ensure a unified experience. A unified experience increases the chances a lead will convert. That means, you'll need to create unique landing pages that reflect the personalization in your emails.
6. Create automated behavioral trigger emails
Haven't logged onto Facebook for 5 days? They'll email you to let you know, and it's surprisingly effective. Trigger emails have a 152% higher open rate than traditional emails. Trigger emails give your business a level of personalization with the ease of automated responses that can be sent for multiple purposes, including re-engagement, up-selling, etc.
7. Personalize your end of the business
Personalization doesn't have to stop with your customer's information. Humanizing your company will work to strengthen your relationship with recipients and can soften the edges of big business.
How do you do this? Firstly, make sure your emails always come from a person, not a generic business address. HubSpot goes a step further by sending marketing emails from particular members of the marketing team, including their name, contact information and even a picture. Anything you can do to let the recipient know that there's an actual person on the other end of the email will work to personalize their experience and increase engagement rates.
Related posts:
Posts Tagged "marketing emails"
---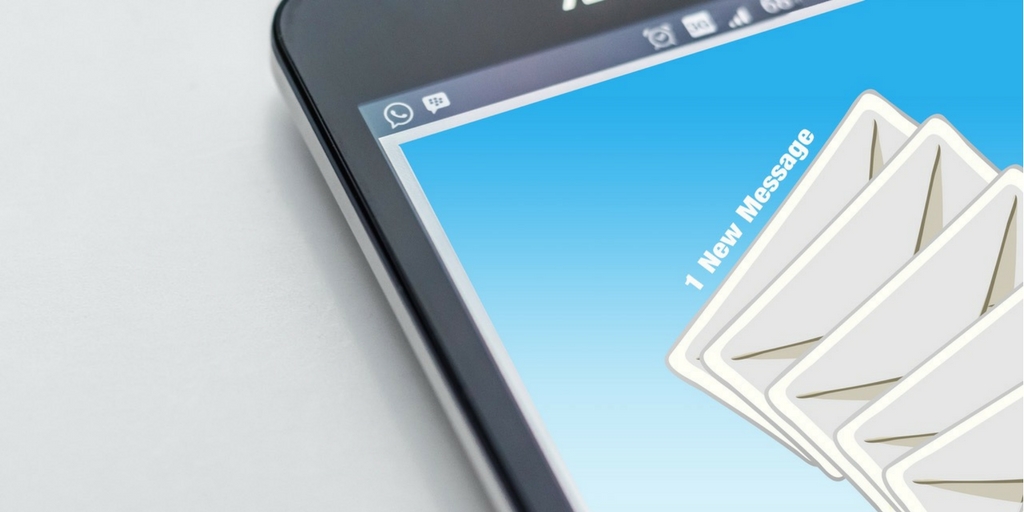 Are your marketing emails annoying your customers and prospects?
We've all felt it: the visceral annoyance on opening an email — because it's the fifth one from the same company in two days, or because it's packed with hyperbole or an off-putting sales pitch. As it turns out, recent research has shown that this reaction is only too natural. We're predisposed to view the tone of email more negatively than it was written.
Of course, email is an important tool for marketing your business. But it's important to strike a balance, making sure you're getting your message out without turning off potential buyers.
To help you achieve this delicate balance, here are three of the most off-putting email offenses — and tips to avoid them.
3 marketing email crimes to avoid
1) Imperatives
How many times a day do you receive emails, "Buy!" or, "Act fast!" in the subject line, usually followed with the anxiety-producing exclamation point? For most of us, this commanding language is irksome, and the emails end up in the trash folder.
Instead of commanding your potential buyers, try a subtle linguistic change. For example, rather than an imperative, try using the conditional: "Would you?" This way, you avoid coming across as overbearing, and you respect the right of your readers to make a decision about their actions.
2) Too many emails
It's important to be conscientious and keep your message consistently on the minds of your target audience. But too many emails can be counterproductive, as your readers will start to tune you out or, worse, mark you as spam.
3) Failing to acknowledge your readers' workload
Few things are more irksome in email correspondence than lack of consideration. Bear in mind that when your carefully crafted content pops up in your potential customer's inbox, you're giving them a task.
You can easily avoid potential annoyance on the part of your readers with a simple acknowledgment of their workload. For example, "I recognize that your schedule is hectic, so let me be brief…" This not only acknowledges that they are busy, but demonstrates that you respect, and will be a good steward of, their time.
The upshot is that while email is an excellent marketing tool, it's important to always put yourself in the shoes of your readers before you press send. Make sure that your message isn't getting overshadowed by avoiding these marketing email crimes.
Related posts:
Posts Tagged "marketing emails"
---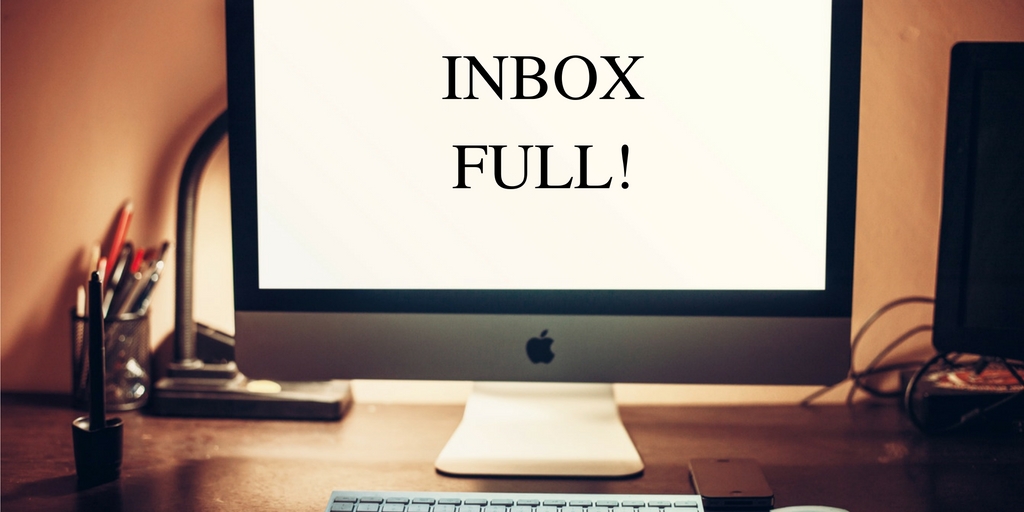 To truly gauge the effect of variations in frequency of marketing emails, evaluate the cumulative metrics as well as per-message statistics.
How often does your company send marketing emails? Perhaps you've wondered if ramping up the number of messages you send to your database may generate more purchases. But you don't want to cross the line of bothering people to the point where they unsubscribe or become annoyed with your business.
IBM Marketing Cloud recently released the 2016 Email Marketing Metrics Benchmark Study, which aggregates data from messages sent by nearly 750 companies representing 3,000 brands in 40 countries. It offers interesting insight on metrics like open rates, click-throughs, and mobile metrics.
Marketing emails and the frequency math effect
One key finding from this year's study involves something called the "frequency math effect." It first became evident for businesses in the retail and ecommerce sector during the holidays but applies across verticals.
During periods of heavy email volume, certain metrics that determine the effectiveness of marketing emails — i.e., opens and clicks per message — may drop off drastically. But this is not necessarily cause for panic. If you look over the entire sending period, you are likely to see the number of total opens and clicks go up.
Because your subscribers are receiving more emails from you, they tend to open fewer of those messages. But because you are touching your subscribers more often, engagement increases, likely dramatically. This could lead to more conversions and higher revenue.
But there's more to consider here. List churn metrics — e.g., hard bounces, unsubscribe rates, spam complaints — are also subject to the frequency math effect.
When you are sending marketing emails more frequently, you'll likely see a drop in your unsubscribe rates, reports of abuse, etc. But don't celebrate too soon. Again, the cumulative number of these actions will increase.
To better gauge the impact of marketing email frequency, it's important to look at both per-message statistics and total open, click-through, and list churn metrics for an entire period. By doing so, you'll be able to more accurately determine whether a change in marketing email frequency has driven an overall net positive or negative impact.
Related posts:
Posts Tagged "marketing emails"
---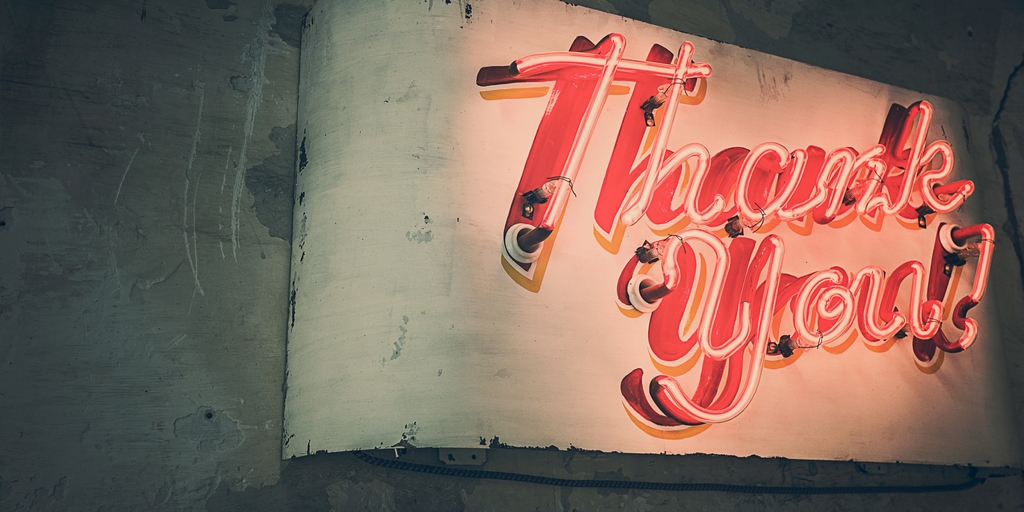 Transactional emails offer prime real estate for driving further customer engagement or action.
Your business probably invests a lot of time and effort creating marketing emails to send to your prospects and consumers. But have you thought much about the content of your confirmation and thank you emails?
New findings from IBM Marketing Cloud's 2016 Email Marketing Metrics Benchmark Study suggest you should. The survey "examines messages sent by nearly 750 companies and 3,000 brands in 2015, using a wide variety of measurements to establish benchmarks on customer engagement (via multiple open, click, and device/email client metrics) and list churn (hard bounces, unsubscribes, and complaints)."
One important finding relates to how recipients engage with transactional emails, messages confirming a purchase or an action (such as signing up for a newsletter). In almost every respect, transactional emails outperform non-transactional emails. For example:
Transactional emails generate roughly

2x the open rates

of non-transactional emails.

Transactional emails generate roughly

3x the click-through rates

of non-transactional emails.
This should not be a surprise, since these emails are based directly on a person's purchase or action. But what many companies don't realize is that these messages represent an opportunity to drive further customer engagement or action. Adding a prominent call to action can encourage the recipient to join your email list, make an additional purchase, or otherwise move further down the purchase path.
Instead of a simple "Thanks for your purchase!" email, put a little thought into how you might keep that person interacting with your business. Here are a few ideas:
1) Ask them to review their purchases.
Include a link to the recipient's account or orders page. This gets them back on your website, where you can add additional calls to action, advertise related products, or encourage them to join a loyalty program.
2) Offer an incentive for future purchases.
Encourage recipients to buy again soon by providing a discount code for their next transaction. This also helps build brand loyalty by showing customers you value their business and want them to come back.
3) Request they follow you on social media.
Provide links to your various social media accounts to build additional touch points with your customers and prospects. Suggest they post photos of themselves using the products they purchased, share their purchase (or link to the newsletter sign-up, etc.) with their followers, or enter your contest or giveaway happening on these platforms.
4) Show them how to use their purchase.
Link to content that can improve their experience with the product or service they just bought. Step-by-steps guides, how-to videos, images of other buyers using the product: give them valuable support to improve their user experience and to keep them engaged with your content.
5) Display similar or related products.
What else do customers buy when they make the same purchase? Do you have other products or services that go along with it? For example, someone buying a hammer might also be interested in nails, toolboxes, or screwdrivers.
6) Ask them to join your loyalty or rewards program.
This is another way to offer incentives for future purchases and exclusive access to deals while your business gains additional information about the person.
7) Request they sign up for your newsletter, join your email list, or subscribe to your blog.
Encourage them to stay in the loop by opting into your content. You'll stay in the sights of potential buyers that aren't ready to make a purchase, and be on their mind when the time comes to buy.
Related posts:
Posts Tagged "marketing emails"
---

These tips will help you optimize your marketing emails to improve open rates.
Are you spending time creating marketing emails that nobody opens?
Today, everyone's inbox is inundated with social media notifications, contests and giveaways, and marketing emails from every company they have even considered buying from in the last five years. How do you make your message stand out enough to not get deleted — let alone, read?
First and foremost, you must look at first-impression factors like subject lines, overall design, organization and formatting, and even when you are sending your emails.
For example, you may imagine potential customers sitting at their desks first thing each morning and going through emails, but that is not necessarily the case. Email marketing company Constant Contact finds that optimal open times vary widely by industry. But, truth be told, the best time for your business to send emails will be unique to your business — and the best way to know when is to test.
Another important factor to consider is how your potential customers are reading email. A recent Experian study found that 56% of email opens occur on a mobile device. If you send a marketing email that is not optimized for mobile, more than half of your recipients are straining and struggling to read your content. You've given them a good reason to delete it instead of reading it.
With these things in mind, how do you create marketing emails that potential customers will actually open and read? Here are a few basics:
Optimize what the recipient first sees.
Your sender name should be easily identifiable as coming from you, as this will influence if your reader opens your message.
Convey your point in the subject line.
Your subject line is the first thing your readers see and a major determinant in whether the recipient will open your email or hit delete. It should be short (under 70 characters so it does not get cut off), catchy, and attention-grabbing, but also to-the-point. Recipients should understand what the email is about without even opening it, but the subject line should hook them into wanting to know more.
Create a sense of urgency.
Give customers a reason to act quickly, rather than let the email sit in their inbox. Craft this sense of urgency within your subject line with some form of time limit or "what-you-must-know-now" phrasing.
Avoid words that label your email as spam.
Always avoid using words like "Cash," "Quote," and "Save." Filters are designed to move emails with these words into spam.
Make it personal.
If the recipient is someone with whom you have done business or a potential customer that has signed up for newsletters or promotions, make it personal. Including their name makes the email feel conversational and almost rude if they don't open it and at least see what you have to say to them. Studies show that personalized email subject lines increase open rates across industries by as much as 40%.
Certainly, open rates are not the only measure of success when it comes to marketing emails. But, to achieve your goals, it is vital to optimize the number of people who actually read your marketing message. Simply put, you cannot reach your audience unless you garner their interest quickly and get them to open up your message.
Related posts: