The 30 Greatest Tips and Tricks That'll Change the Way You Nurture Leads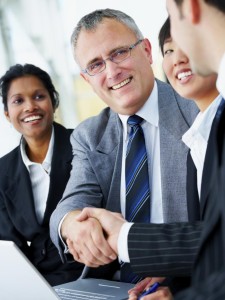 Only 1 in 10 professional marketers describe their lead nurturing efforts as "highly efficient and effective." For most businesses, that's simply not good enough. We've compiled the 30 greatest lead nurturing lessons into a guide. In it, you'll learn the secrets of how top companies generate leads and nurture them into customers.
This guide will teach you:
What makes killer performing landing pages
The best lead-generating content
How to create offers that are impossible to ignore
Secret website optimization tips with A/B testing
…and more!
This is your guide to start generating more high-quality sales leads today. Learn the tricks and tips you can use to nurture leads. Download it now.
---
Fronetics Strategic Advisors is a leading management consulting firm. Our firm works with companies to identify and execute strategies for growth and value creation.
Whether it is a wholesale food distributor seeking guidance on how to define and execute corporate strategy; a telematics firm needing high quality content on a consistent basis; a real estate firm looking for a marketing partner; or a supply chain firm in need of interim management, our clients rely on Fronetics to help them navigate through critical junctures, meet their toughest challenges, and take advantage of opportunities. We deliver high-impact results.
We advise and work with companies on their most critical issues and opportunities: strategy, marketing, organization, talent acquisition, performance management, and M&A support.
We have deep expertise and a proven track record in a broad range of industries including: supply chain, real estate, software, and logistics.