Before you finalize your budget, take this challenge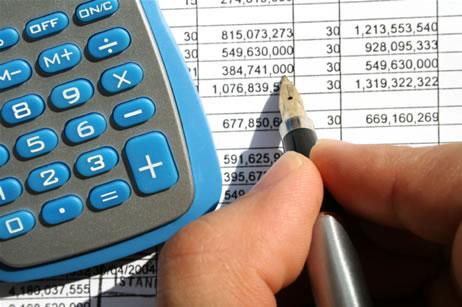 Before you finalize your budget, take inventory. What do you really need?
A friend recently shared a story with me. Her company had been subject to budget cuts over the past several years. Each year the question wasn't if there would be cuts, but rather how much would be shaved off an already tight budget.
Because budgets had to be submitted before it was clear what the cuts would be, people began to pad their budgets in the hopes that they would be able to get the resources they needed for that year, and so they could stockpile resources for future years in case budget cuts were even deeper than anticipated. This year, however, things were different.
The company had a new CEO. She was convinced that continued budget cuts were not necessary. Rather, she maintained that there were hidden ways the company could save money. Unbeknownst to the employees, the new CEO looked in every closet, every corner, every storeroom, and every nook and cranny of the building and created an inventory of what was there.
She was shocked at what she found. For example, hidden away she found enough staples, copy paper, and pens to support the company for one, and maybe even two, years. The CEO had the supplies sorted and moved to the cafeteria. She then invited the employees to come and take a look.
What the employees saw were table after table covered in office supplies. The employees were then told that this year the budget process would be different. Instead of padding budgets, employees were asked to put together budgets that accurately reflected their needs. Additionally, rather than procure supplies from vendors, shopping would be local.
That is, shopping hours were posted and employees were told to bring their budgets to the cafeteria and do their shopping there. With very few exceptions everyone was able to purchase the supplies they needed. As a result, budget cuts were not necessary for the first time in several years.
At first glance, this story seems absurd. But, how often have you conducted a full inventory? Start by opening your desk drawer. What office supplies do you have hidden away so that they are at your fingertips, and not a walk away in the storeroom? Are you surprised by what you found?
Before you finalize your budget for this year, I challenge you to look in those dark, and not-so-dark corners, to learn what your company has on hand and what you really need. Can you too shop local? Think about your supply chain, too. How would you bring this lesson to the budget challenges there?
---
Fronetics Strategic Advisors is a leading management consulting firm. Our firm works with companies to identify and execute strategies for growth and value creation.
Whether it is a wholesale food distributor seeking guidance on how to define and execute corporate strategy; a telematics firm needing high quality content on a consistent basis; a real estate firm looking for a marketing partner; or a supply chain firm in need of interim management, our clients rely on Fronetics to help them navigate through critical junctures, meet their toughest challenges, and take advantage of opportunities. We deliver high-impact results.
We advise and work with companies on their most critical issues and opportunities: strategy, marketing, organization, talent acquisition, performance management, and M&A support.
We have deep expertise and a proven track record in a broad range of industries including: supply chain, real estate, software, and logistics.