Climate change and the supply chain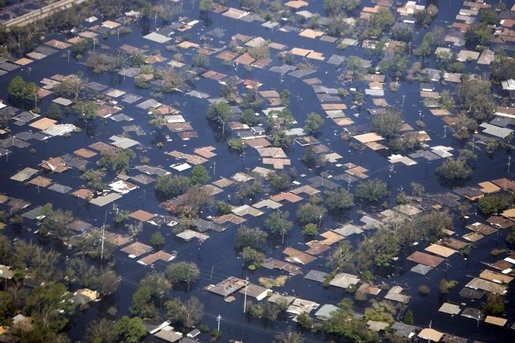 We are increasingly seeing the impact of climate change. We are seeing the impact in the form of drought, wildfires, hurricanes, fires, rising sea-levels, record blizzards, and high temperatures.
The supply chain plays a significant role in climate change. Specifically, there is: damage to the ecosystem caused by industrial and commercial progress in the form of carbon emissions, improper waste removal, energy consumption, and fossil fuel extraction and processing. This damage comes full circle and poses ethical issues regarding business practices for those in the supply chain, and it also impacts business procedures when a climate-driven disaster occurs, such as flooding, drought, and hurricanes. Goods get damaged, deliveries are canceled or delayed, raw materials become inaccessible, energy sources become scarce. With one calamity alone, these can be billion dollar problems.  Although overall financial losses from climate-based, weather-related disasters are difficult to measure on a global scale, according to the Intergovernmental Panel on Climate Change, "aggregate losses across the world economy have a more than 50 percent chance of being greater than 2 percent of global GDP."
The Carbon Disclosure Project reported on a survey of more than 2,000 companies and found that "44 percent of them had suffered a disruption in production from rainfall or drought and 31 percent had experienced higher production costs." A 2007 study led by the Organization for Economic Co-operation and Development (OECD) estimated that by 2070, seven of the ten greatest urban concentrations of economic assets that are exposed to coastal flooding will be in the developing world; none was in 2005. Assets exposed to such flooding will rise from 5% of world GDP to 9%.
In 2010, Russia's severe heat wave caused a massive drought and spurred wild fires, ruining a huge swath of wheat crops. The losses were estimated to be $15 billion U.S. dollars. The world-wide impact was huge, as Russia's exports were limited and global prices increased. In 2011, Thailand experienced some of the worst flooding it had ever seen. The death toll was nearly 900 people and financial losses were estimated at $5.7 billion U.S. dollars. When Superstorm Sandy hit the east coast in 2012 it caused devastating losses. The death toll was 72 and the financial toll was estimated to be in the tens-of-billions, up to $50 billion dollars. The supply chain was badly hit, especially for companies like FedEx, CSX, and many retail companies. Understandably, only Home Depot benefited from the disaster. Year after year we see huge human and financial losses, and incredible disruption to the supply chain.
Acclimatise CEO, John Firth, explains the reaction in the supply chain when disaster strikes, and the need for preparation and awareness of companies, "Pakistan's 2010 floods caused rice production to fall, increasing crop prices. This prompted consumers to buy wheat, which increased the price of that commodity, and, in turn, the price of cookies in the U.K. In addition to identifying categories that are directly exposed, managers should think about the impacts caused by changes in the markets of substitutes."
Companies have always had to manage supply and demand risks and supply chain disruption, but a new era is upon us. According to a PWC journal on climate change and supply chain risk, the author states, "the other major factor set to exacerbate supply-chain risk is climate change. Often overlooked, climate change adds to complexity. It amplifies or alters existing risks, for example raw material availability (e.g. water, energy) or transport disruption due to extreme weather events. The resulting shocks on the global supply chain can be severe and persistent."
Many companies are readying themselves for disaster, and some are fighting back, and trying to reverse some of the damage to the climate.
---
Fronetics Strategic Advisors is a leading management consulting firm. Our firm works with companies to identify and execute strategies for growth and value creation.
Whether it is a wholesale food distributor seeking guidance on how to define and execute corporate strategy; a telematics firm needing high quality content on a consistent basis; a real estate firm looking for a marketing partner; or a supply chain firm in need of interim management, our clients rely on Fronetics to help them navigate through critical junctures, meet their toughest challenges, and take advantage of opportunities. We deliver high-impact results.
We advise and work with companies on their most critical issues and opportunities: strategy, marketing, organization, talent acquisition, performance management, and M&A support.
We have deep expertise and a proven track record in a broad range of industries including: supply chain, real estate, software, and logistics.