Archive for the "Current Events" Category
---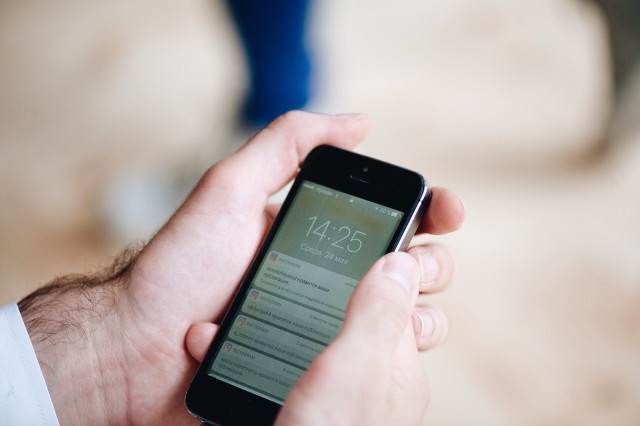 Also, this month in social media news: Instagram allows posts to multiple accounts; Snapchat shares research on social media use; and YouTube adds new swipe-to-view option.
---
Highlights
Facebook and YouTube are making changes that reflect a shift toward the Stories format.
Snapchat releases research revealing that users seek different types of content on different social media platforms.
Twitter is considering a big update to its conversational features designed to boost user engagement.
---
The new year is off and running in the social media world. As social media platforms vie to keep up with user behavior, we're seeing a broad industry shift in favor of the "Stories" format. Facebook is attempting to ramp up the popularity of its Stories feature by giving users more options for direct response, while YouTube is introducing a swipe option, reflecting the growing preference for this kind of interface.
Businesses should take heed to the changes this month. The opportunity for CTA stickers in Facebook Stories — as well as Twitter's plans for new conversational features and Instagram's introduction of a feature allowing users to post across accounts at the same time — have important implications for how B2B businesses market themselves on social media. Additionally, Snapchat has released the results of a study examining how and why people use various social media platforms.
Here's your social media news for January 2019.
Facebook Adds Call-to-Action Stickers for Page Stories
As Facebook continues to work toward making its version of Stories a success, the social media titan is testing a new set of Call-to-Action (CTA) stickers for Pages. The stickers let businesses on Facebook use Stories more effectively via direct-response tools.
The new buttons echo the CTA options already available to Pages in their header. Options include inviting users to "Shop Now," "Book," or "Get Directions" directly from within Stories.
Why does this matter for B2B businesses? This new feature brings direct action to where Facebook is pushing users to spend more and more time — Stories.
Twitter Releases Detailed Plans for Beta Testing of New Conversational Features
Twitter is looking to evolve its platform in line with usage trends, announcing the creation of a new beta program to test its conversational options. According to TechCrunch, Twitter will soon launch the beta program with a select group of users. Features to be tested include color-coded responses, algorithmically sorted replies, and status updates.
If the beta testing is successful and Twitter adopts the changes, expect to see a big impact on platform use. For example, color-coded replies would corollate with your connections, making them easier to locate within extensive threads. Algorithm searching would also assist with keeping users up to date with the most personally relevant parts of any discussion — all with the goal of boosting engagement.
Instagram Now Lets You Post to Multiple Accounts at Once
Earlier this month, Social Media Today and TechCrunch reported that Instagram is rolling out a feature allowing users to post a single update across multiple profiles at the same time. For social media managers responsible for maintaining several accounts, this is big news.
Instagram is rolling out a feature allowing users to post a single update across multiple profiles at the same time. For social media managers responsible for maintaining several accounts, this is big news.
Click To Tweet
It's now easy to post content to all accounts at once. But the question remains: is this good news for your audience? Of course, every case is different, but it's yet to be determined if this ease of posting identical content across multiple platforms will broaden audience engagement or backfire, causing users to get bored and tune out your content all together.
Snapchat Shares New Research on How and Why People Use Different Social Media Platforms
Partnering with Murphy Research, Snapchat Business conducted a study of more than 1,000 of its users between the ages of 13 and 44. The goal was to gain insight into the social media apps they use, why they spend time on each, and how each makes them feel.
The research revealed three key insights:
The apps people use can impact their moods.
There's a reason users tap on each app.
And there's a time and place for each app in this space.
What does this mean for B2B users? Being aware of the various platforms people use to find a specific type of content, for example, can help shape content creation and sharing.
YouTube Adds a New Option to Swipe to View the Next Video
As if it weren't easy enough to fall down a YouTube rabbit hole. This month, the video giant is rolling out a new option that gives users the option to swipe left to view the next video or right to go back to the previous. Users can also get a "sneak peek" of the next or previous video by partially swiping. Currently, the update is only available to iOS users and is in line with a broader industry trend toward the swipeable Stories format.
Related posts:
Archive for the "Current Events" Category
---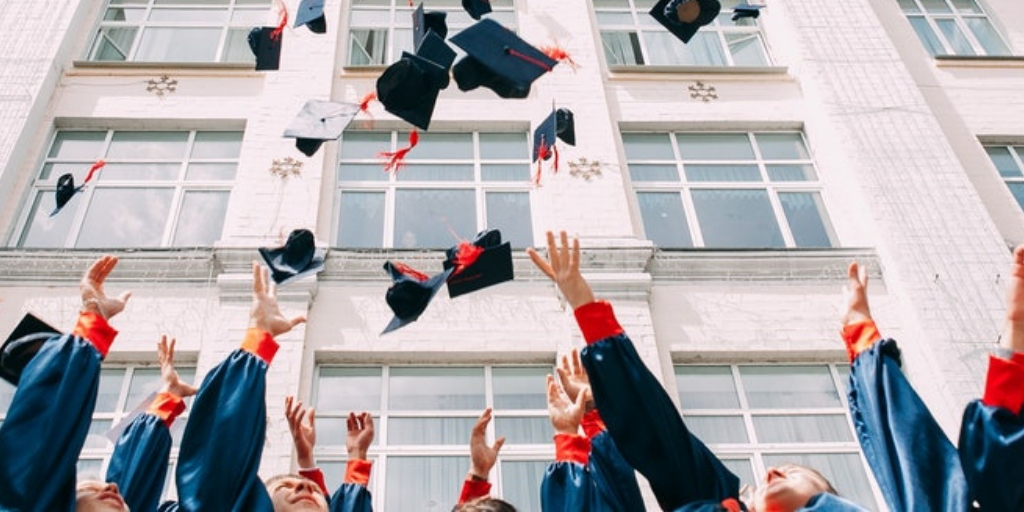 Supply Chain skills have never been in more demand and the work has never been more interesting. Here's a look at the best degree for supply chain management.
---
Highlights:
Today's supply chain professionals need to be well-versed in data analysis, presentation skills, negotiation skills, project management skills.
Individual career objectives and educational options can help determine the best degree.
---
This guest post comes to us from Argentus Supply Chain Recruiting, a boutique recruitment firm specializing in Supply Chain Management and Procurement.
Supply Chain Management was seen as a back-office profession. People tended to rise from shop floors and warehouses into management roles and eventually – for the most high-performing individuals – Senior Director and C-Suite positions. It's always been one of those fields that people "fall into." Once they found themselves in a Supply Chain or Procurement job, people tended to look around and see how important it was to the business. They'd experience the fast pace, see the immense ten-dimensional puzzle involved in getting a product to market, the global scope, and be hooked.
It used to be a truism that no teenager decides that they want to get into Supply Chain, even those who had their sights set on the corporate world and not other paths like medicine or law. Supply Chain used to be the kid brother to other, more "glamorous" corporate functions like marketing and finance: misunderstood, transactional, and frankly thankless work.
No longer.
In 2018, Supply Chain Management is a key market differentiator for companies in industries as diverse as consumer goods, retail, pharmaceutical, manufacturing, you name it. Supply Chain skills have never been in more demand in the corporate word, and the work has never been more interesting. Many of the top companies in the world are waging a constant war for Supply Chain talent, with baby boomers retiring and strong economic growth driving demand.  Young people are starting to wake up to the huge amount of opportunity in the field.
Today's Supply Chain professionals need to be well-versed in data analysis, presentation skills, negotiation skills, project management skills, as well as the know-it-when-you-see it overall skill of "business acumen."
Click To Tweet
At the same time, companies are increasing educational requirements, which makes sense: today's Supply Chain professionals need to be well-versed in data analysis, presentation skills, negotiation skills, project management skills, as well as the know-it-when-you-see it overall skill of "business acumen." In our recruitment practice, we're noticing that more clients are requiring a university degree as a hard-and-fast requirement for jobs.
The requirement often ends there. "A degree." Which means that there are lots of educational avenues aspiring Supply Chain professionals can take to set themselves apart from the competition. But it can be daunting: should you do an Engineering degree with a focus on Industrial Engineering? Should you do a business degree? A liberal arts degree and then an MBA? Or should you forgo a formal degree and pursue certifications like CSCMP and APICS from industry associations?
It depends. It's hard to arrive at a definitive answer. Why is that?
Individual career objectives vary. For example, someone who wants to pursue a career in sourcing and Procurement will probably be better served by a business degree than an engineering degree. And someone who's interested in Production Planning, Supply Planning, and/or Demand Planning is probably best served by a STEM degree that features a lot of quantitative analysis.
Educational options vary. More schools are offering Supply Chain specialties as part of MBA programs, as well as at the undergrad and college levels. More traditional programs (engineering, business, etc.) are taking steps to prepare students for careers in Supply Chain Management. But options for programs vary based on geography and the grades that any one candidate brings to the table.
That said, we still think it's worthwhile to give some tips for people exploring their education options in the field. So we put the question to our network of established Supply Chain professionals to see what they had to say.
Here are some of the more insightful responses:
 "Engineering degree with focus in database structures and statistics can equip one with the required skills for this domain. Presently all SCM jobs require one to be able to work with ERP systems so it is nice to have understanding about the underlying concepts."
"The easiest that i can think of is Industrial Engineering which is a mix of Engineering/Mgt/commercial/statistics subjects. My degree in IE was a sound base to launch me into a SC/Logistics career. Then top it off with a certification after gaining some work experience. Certifications without some work exposure may turn to be useless. Certifications should be a source of validation of what you know in the discipline. I do hear there are schools/community colleges these days offering SC/Logistics as a degree. In all, any course that exposes and builds a person's critical thinking skills is ok to get into supply chain."
"Best degree would be to start working in a warehouse. Try some scheduling work also if you can. For all the value that a degree gives you, nothing beats knowing how goods flow and how truck drivers get stuff from point A to B. Do this for a year, then worry about which degree to get."
"1) Chemical/Industrial/Mechanical Engineering 2) Economics 3) Business/Commerce with a major in finance 4) a solid liberal arts education from a university that will propel you into a top business school."
"Engineering or Business provide a great foundation for logical, innovative and strategic thinking."
Hopefully the above comments can help offer some guidance to anyone who's interested in embarking on Supply Chain Management as a career path. There are lots of paths to go down. But whether you choose the university, college or certifications route, it's pretty undeniable that more education is never a bad thing.
Related posts:
Archive for the "Current Events" Category
---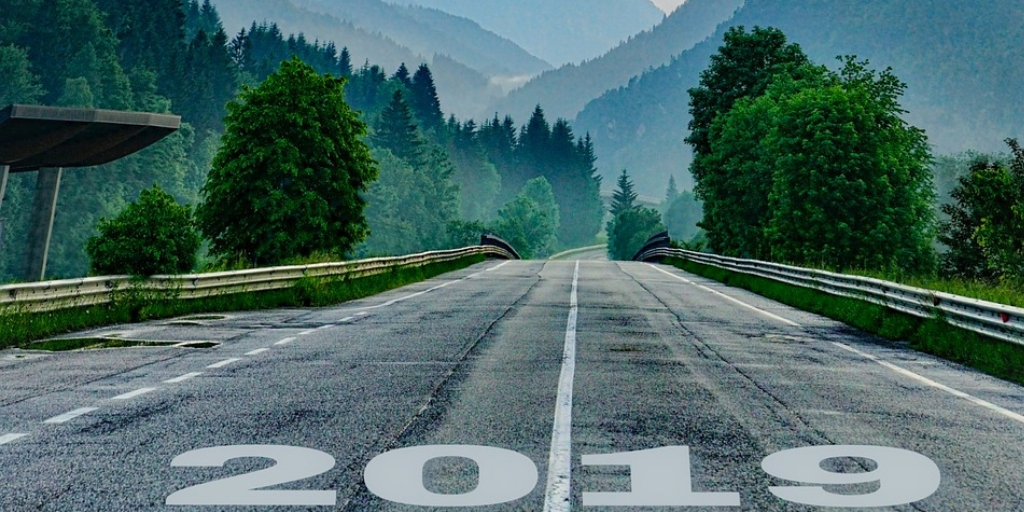 Supply chain and logistics companies: here are your key takeaways on digital marketing trends from the Content Marketing Institute's 2019 survey.
---
Highlights:
For 2019, resolve to put your audience first.
Building audience trust is crucial.
Make sure your content is performing well by keeping pace with changes to search engines.
---
The Content Marketing Institute has published its ninth annual survey, giving insight into the most significant digital marketing trends and priorities for 2019. We'll get into some key takeaways in detail, but perhaps the most striking finding was one that we've been talking about for years.
Of the top performing B2B marketers surveyed, the vast majority (90%) reported that they "prioritize the audience's informational needs over their sales/promotional message." That's a powerful statistic. And when you consider that of the least successful B2B marketers, only 56% doing the same, it's hard not to agree that the success gap is accounted for by this prioritization.
Digital marketing trends in 2019: making the audience a priority
Looking at the key trends from 2018, which will set the pace for 2019, some overall themes emerge. Foremost among them is the need to put audiences first. When 96% of the most successful B2B marketers report that their organizations have "built credibility and trust with their audience," it indicates that those organizations have been highly effective at listening to their audiences and delivering value with their content.
Savvy marketers going forward will devote time and resources to researching the needs of their audience. Currently, only 23% of marketers are using email to encourage audience participation, build community, and bring new perspectives to their efforts. Not only that, but only 42% report seeking conversations with customers as a form of audience research.
Successful marketers in 2019 will lead the charge, putting email and other forms of digital marketing to use not only to publish their own content, but to form a deeper understanding of the needs and perspectives of their audience.
3 key digital marketing trends for 2019
1) Email campaigns and educational content win the day.
The majority (58%) of CMI's survey respondents report that they have successfully used content marketing to nurture subscribers, audience, or leads within the past year. Their most successful methods were email (87%) and educational content (77%).
When it comes to building trust among your audience, and nurturing relationships with prospects, educational content can be your best friend.
Click To Tweet
We've written before about the overwhelming preference among B2B buyers for educational content like case studies. When it comes to building trust among your audience, and nurturing relationships with prospects, educational content can be your best friend. Similarly, email marketing, when used strategically, is an ideal way to usher prospects down the sales funnel with your content. For more insights, take a look through our top 7 email marketing posts from 2018.
2) Video continues to gain popularity.
We talk a lot about the value of video marketing for the supply chain. Once again this year, video has continued to increase its popularity. More than 50% of survey respondents increased their use of video marketing. Interestingly, a majority also bumped up their use of text-based digital marketing, as well as images (such as infographics, photos, and charts).
Video is on the rise all over the internet, and it gets easier all the time to create focused, engaging, and creative video content to market your business. That being said, successful B2B companies in the supply chain are increasingly outsourcing tasks like videography in order to ensure optimal video strategy, creation, production, and distribution across social media and content platforms.
3) SEO and search algorithms are a concern.
CMI's survey asked about content marketing issues that organizations are concerned about and found that 61% are worried about changes to SEO/search algorithms. A significant minority (45%) are also concerned about changes to social media algorithms.
It's true that just as people are changing how they search, search engines themselves are shifting their algorithms, becoming more sophisticated, and making the simple keyword model rapidly outmoded. Keeping up with the change can be overwhelming, but resources exist to help you. Our four-part series on writing for SEO can help you adjust your strategies and provides guidance on topic clusters and pillar content, as well as how to evaluate the success of your content.
What other digital marketing trends are you looking out for in 2019?
Related posts:
Archive for the "Current Events" Category
---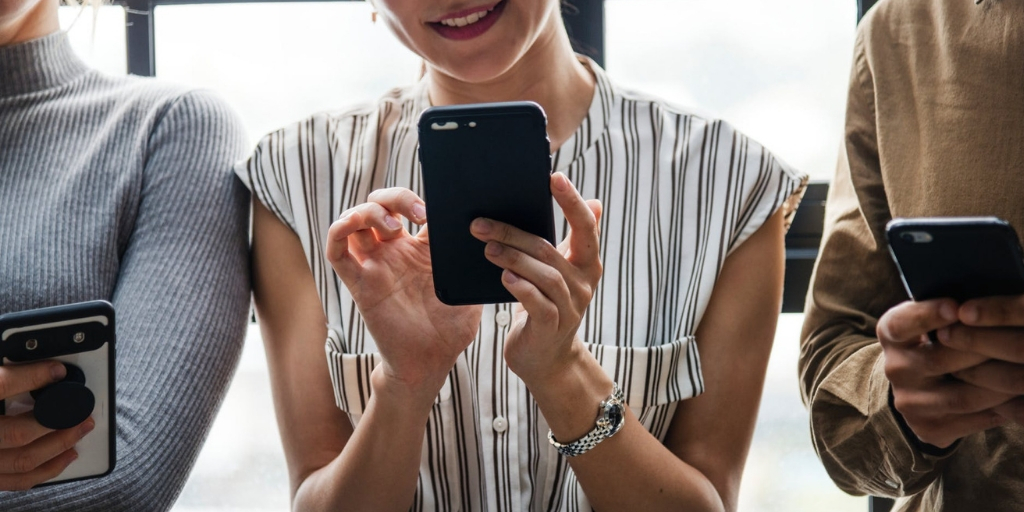 As content marketing continues to increase in popularity, here are six trends to consider when planning your 2019 strategy.
A recent article by Forbes on content marketing notes: "As recently as a few years ago, marketers handled content mostly as a side project. It was more of a bonus than an essential role — something you did when you had time because it took a backseat to more traditional marketing projects and responsibilities. That's changed."
Boy, has that changed. The content marketing industry is expected to be worth more than $400 billion by 2021.
The 2018 report from the Content Marketing Institute shows just how prevalent content marketing is, and how essential it has become to creating brand awareness, educating your audience, and building credibility and trust with your customers.
Supply chain & logistics marketers: Trends to watch
So, where is content marketing headed in 2019? Content marketing budgets are still on the rise, and supply chain and logistics companies are increasingly seeing the value in moving to an inbound marketing strategy driven by original content.
These are the six notable trends to consider when planning your 2019 content marketing strategy.
1. Video
Video is currently the most popular form of content being consumed online today, and video marketing will continue to have substantial value in 2019.
Smart supply chain marketers should start the new year by developing a visual storytelling strategy that offers consistent delivery of valuable content.
What's your best bet? Be helpful and teach your audience something worthwhile to them.
2. Chatbots
The rise of chatbots – automated computer programs that simulate human conversation in messaging apps – is expected to continue in 2019. Business Insider recently reported that the number of people on messaging apps surpassed the number of users on social networks!
Business Insider recently reported that the number of people on messaging apps surpassed the number of users on social networks!
Click To Tweet
Chatbots are just one of the ways artificial intelligence will shape the content marketing landscape in 2019, but their ability to drastically increase customer engagement puts them on the short list for a major trend to watch in the coming year.
3. Voice search
Voice search is becoming an increasingly prevalent means of attaining information. Statistics vary, but it's expected that anywhere between 30-50% of all searches will be voice searches by 2020. A recent report by NPR and Edison Research found that the rise of smart speakers is substantially changing consumer routines and purchasing behavior.
A good content marketing strategy for 2019 should consider how your customers might use voice search in your industry, and what you can do to maximize your content's ability to respond.
4. Long-form content
I love this one, because it harkens back to humble beginnings of content marketing and the desire to put informative, quality content in front of a targeted interested audience.
Long form content – white papers, case studies, and lengthier blog posts e.g. – will have a resurgence of renewed appreciation in 2019. Why? Because many industries, including supply chain and logistics industries, are saturated with tons of mediocre short form content. People are increasingly looking to weed through it all for substantial quality posts from trusted sources. In addition, search engines will favor longer posts in results rankings.
Cheers to 2019 being the year of quality over quantity!
5. Brand ambassadors
We wrote about brand ambassadors as we headed into 2018, but they are worth mentioning again as we look forward to 2019. Brand ambassadors are employees that influence the B2B buying decisions of others, and they are an often-overlooked resource with more traditional marketing tactics.
Peers and colleagues are the third most influential source of information for business to business (B2B) purchasing, right behind online searches and your website! And there's nothing more credible than a friend who speaks highly of their company's product or service.
Definitely consider how you can help make brand ambassadors out of your employees in 2019.
6. Market Influencers
The final trend to watch in 2019 is influencer marketing, a form of marketing which focuses on influential people rather than the market as a whole.
Basically, marketers identify individuals who might have influence over potential buyers and create marketing campaigns and activities around these influencers. In many ways, this works similarly to a brand ambassador, where a single person influences their network of friends; in this case, however, the market influencer has a large network and a lot of "friends" who listen.
Influencer marketing will be a huge trend in marketing for 2019, and it would be worth considering who might be an influencer in your industry in the coming year and what your company might do reach them.
So, there you have it. As we head into 2019, these are the trends to watch and plan for in content marketing space.
The B2B buying climate is growing longer and more complex, and content marketing is so effective throughout the entire sales cycle if it's done well.  The end of the year is a great time to revisit your marketing strategy and make any necessary changes for the coming year.
Best wishes in the year ahead!
This post originally appeared on EBN Online.
Related posts: 
Archive for the "Current Events" Category
---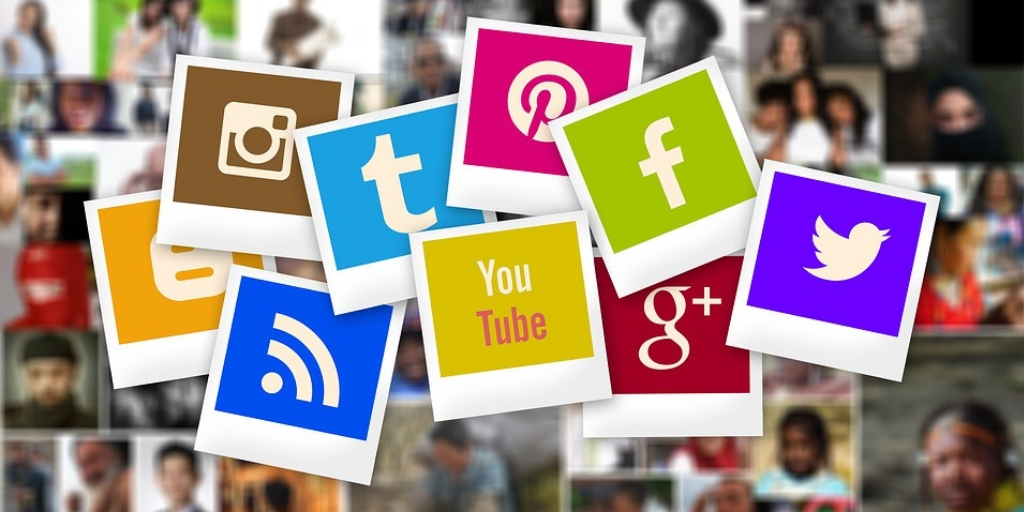 Also in social media news, November 2018: Instagram tests options to promote stories on business pages, Pinterest unveils updates to self-serve ad tools, and Facebook tests advanced analytics for Instagram.
November was the month of social media updates and the development of new tools aimed at helping brands. Though Facebook has vowed to boost content for individuals – think posts from friends and family – they are also making significant strides in helping businesses gain reach and increase engagement after a slow start to the calendar year.
For example, Instagram tested options to help promote Stories on Business pages. What does this mean for your company? Soon brands will have the ability to get Stories in front of new audiences, increasing followers and engagement. Building lasting relationships with prospects on social media means presenting your brand in a visually engaging way while linking them to useful and relevant information.
Building lasting relationships with prospects on social media means presenting your brand in a visually engaging way while linking them to useful and relevant information.
Click To Tweet
Here's your social media news for November 2018.
Facebook announces third-quarter earnings report
Facebook just revealed it has 1.49 billion daily active users in its quarterly earnings report. When you combine Facebook, Messenger, Instagram, and Whatsapp, monthly active users total 2.6 billion. Though these numbers are the highest of any social media platform, Facebook significantly dropped active users in Europe last quarter.
Mark Zuckerberg, Facebook CEO, noted a growing shift in social media engagement including an increased focus on private messaging and stories. Another shift? Video. "We're seeing video grow dramatically across the ecosystem, and while Watch is now growing very quickly, we're well behind YouTube and still working to make this a unique people-centric experience." writes Zuckerberg. Facebook will also continue to improve safety and security measures to address increased threats.
YouTube premieres now available to all users
YouTube premieres is a feature that lets you and your viewers watch and experience a new video together, much like a movie or TV show premiere. Premiering your video allows you to schedule a video upload and to create buzz around the video with a shareable watch page. Premieres originally debuted to specific creators but is now available to all users. Businesses can invite fans to use Live Chat as it counts down to the premiere of a new video that users can watch together while answering questions and responding to comments.
LinkedIn offers new integration tool with Google Campaign Manager
LinkedIn announced a measurement integration tool with Google Campaign Manager, a part of Google Marketing Platform. This new tool allows businesses to see LinkedIn ad performance alongside other paid advertising, and get attribution for LinkedIn ads across all impressions and interactions. "Earlier this year, we launched this integration for a few ad formats, but today – we are launching it for Sponsored Content," writes LinkedIn.
Instagram tests Promote: a new way to share Stories on business pages
Instagram is giving businesses a new way to share Stories without much effort. Promote, a new ad type, allows admins to "auto-target users similar to their followers, specific locations, or use all of Instagram's targeting parameters to inject their stories into the queue of more users." The ads will also link back to a business's Instagram profile or webpage. Instagram confirmed to TechCrunch that Promote for Stories is similar to Facebook's Boost option that lets businesses pay to show their posts to more users instantly.
Facebook tests advanced analytics for Instagram
Facebook introduced Instagram Analytics, a new part of Facebook Analytics. With Instagram Insights, businesses can already see how audiences interact with posts and Stories, but what happens next and what does that mean for your business? Now with Instagram Analytics, businesses can track "lifetime value and retention rates for people who do or don't interact with their content and create audience segments to see if people who commented on a particular post generate more value for them." They can also analyze how audiences overlap with website visitors and Facebook followers.
Pinterest updates self-serve ad tools
Pinterest is working to make it easier for brands to reach the right audiences with their ads. In October, Pinterest unveiled updates to its Self-Serve Ads Manager to streamline the campaign creation process and give companies tools to track their progress on the app. "Over the past year, we've used your feedback to redesign our ad tools so businesses on Pinterest can define and size audiences, create ads and pull reports with ease." The new features are currently available in English-speaking markets with a Pinterest business profile.
Related posts:
Archive for the "Current Events" Category
---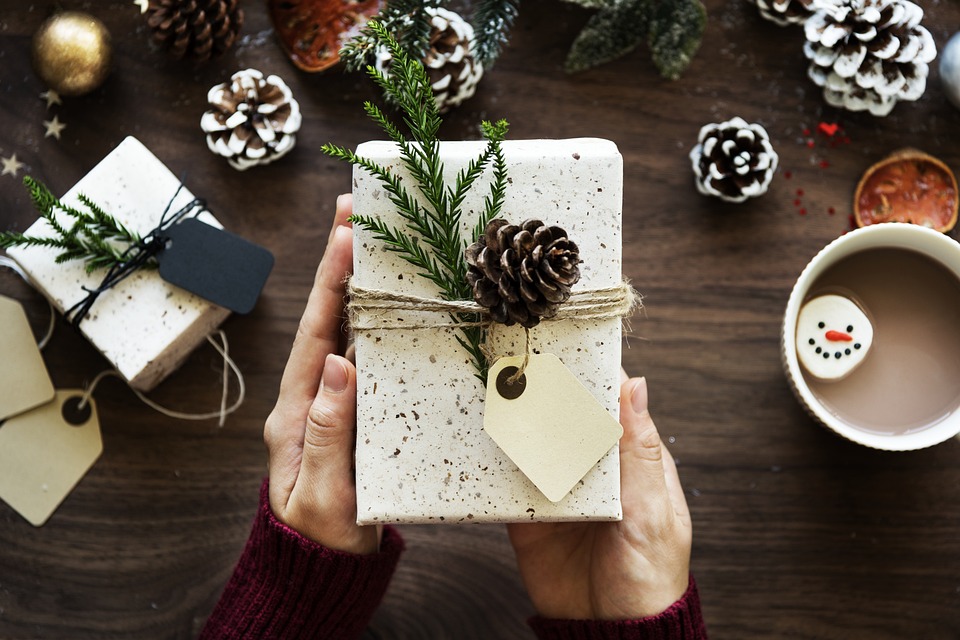 With the 2018 holidays approaching fast, customers are pulling out their wallets and getting ready to increase holiday spending by at least 4.3%.
The National Retail Federation (NRF) is estimating that holiday sales will be up 4.3-4.8% over 2017, for a total of $717.45 billion to $720.89 billion. "Thanks to a healthy economy and strong consumer confidence, we believe that this holiday season will continue to reflect the growth we've seen over the past year," says NRF President and CEO Matthew Shay.
The National Retail Federation (NRF) is estimating that holiday sales will be up 4.3-4.8% over 2017, for a total of $717.45 billion to $720.89 billion.
Click To Tweet
Shopping insights
Consumers are planning to spend an average total of $1,007 for decorations, candy, and gifts ($853 on average), as well as other purchases for themselves and their families ($154 on average). This is an increase from 2017, continuing the trend of growth over the past 5 years.
Not only are they spending more, but consumers are starting early this year—as many as 40% will have started their holiday shopping by November 1, and 18% got started in September or earlier.With Black Friday and Cyber Monday behind us, consumers have been using deals and promotions to start getting items on their holiday lists. 164.6 million shopped or considered shopping during the Thanksgiving holiday weekend.
Increasingly, shoppers are turning online, many on mobile devices. 71% are planning to use a smartphone or tablet to research or make a purchase. In fact, 55% of consumers are planning to shop online. Of those, 94% plan to take advantage of free shipping, 50% plan to buy online and pick up in store, and 16% plan to splurge on expedited shipping.
Priorities
Holiday shoppers rank sales and price discounts (71%), quality (60%), selection of merchandise (60%), and free shipping (47%) as the top factors in deciding where to shop this year.
"Consumers will be scouring through retailers' ads to make sure they are getting the best deal possible," Prosper Insights Executive Vice President of Strategy Phil Rist said. "Although sales will remain an important factor, shoppers want good quality and want to be able to find what they're looking for."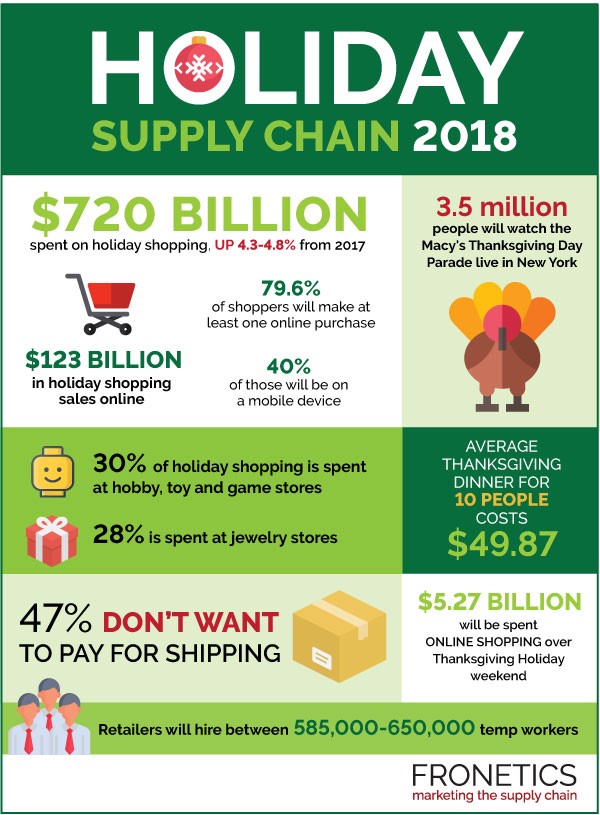 Related posts: