Posts Tagged "B2B buyers"
---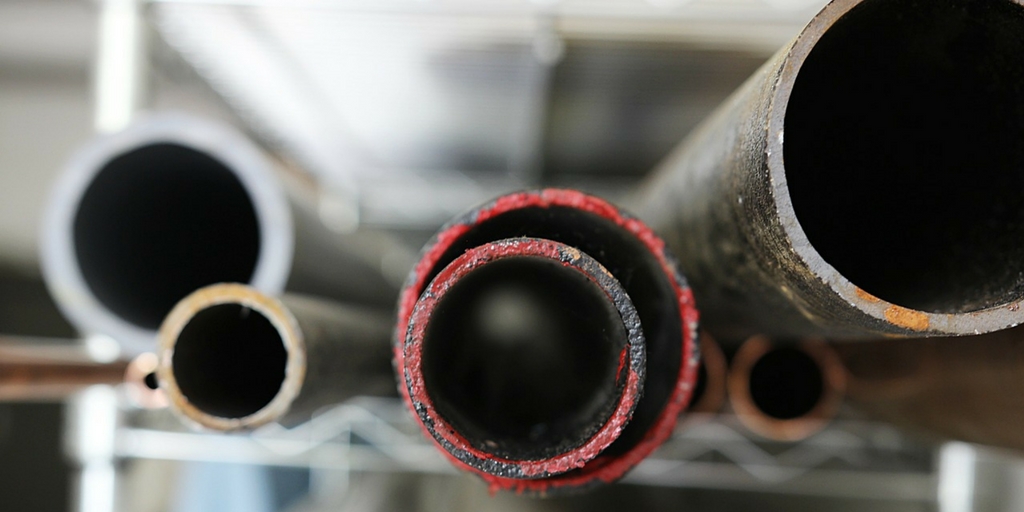 Industrial product buyers are changing how, why, and where they buy. Are you prepared to accommodate their preferences?
Distribution has always been an industry built on relationships. The loyal customer favored companies where they developed strong working relationships with a sales representative.
But recently distributors have felt a shift in the tide. Buyers have grown impatient with one-on-one sales relationships and quickly embraced the convenience of buying directly from manufacturers, for one. Distributors are left scrambling to keep up with such trends.
So how do distributors stay ahead of the game?
UPS recently conducted a study of the behaviors, preferences and perceptions of industrial product buyers. It found four major market forces driving change: customer demands, direct-from-manufacturer purchasing, e-commerce, and millennials. Additionally, the study offered up a few interesting takeaways we thought were worth highlighting.
5 trends in industrial product buying
1) Purchasing drivers
The study asked for the top five factors that are most important when purchasing industrial supplies from buyers' preferred distributor size. Though "best prices" was a top contributing factor across the board, as you can imagine, other answers varied from small distributors to large.
For those purchasing from smaller distributors, 58% of customers ranked personalized service as most important. Among those preferring large distributors, 61% of buyers wanted a wide selection of products.
Takeaway: There is a strategic opportunity for mid-size distributors to cater to both types of buyers. Mid-size distributors focusing on larger selection with personalized service can offer customers the best of both worlds.
2) Friends stick with friends
Word of mouth is still the top tool buyers use to research a new distributor. Studies have shown that consumers trust recommendations from people they know more than any other form of advertising, and the same is true for distribution. Personal references and word of mouth are heavily influencing buyer trends.
Takeaway: Distributors need to have their ears to the ground and really focus on what buyers are saying. If the word on the street is that your company needs to make changes, make them. You want to consumers raving about your company, so others will follow suit. Also, consider the value of review sites.
3) Internet is king
The importance of the internet is old news. But UPS's study found a substantial jump in buyers' going online to purchase industrial supplies. In 2013, 57% of buyers were hitting the web, and that number grew a significant 9% in just four years.
Takeaway: Suppliers need to make sure that their websites are a one-stop shop for customers. Buyers need to be able to find answers about products, confirm product details, and access their negotiated prices all online. Spending the time and money to update your website is key to giving buyers a preferred way to make purchases.
4) User-friendly everything
Along with wanting to make purchases online, industrial product buyers want the ease and convenience of user-friendly websites. 72% of buyers said they would shift their spending to a different distributor with a more user-friendly website, and that number increases to 85% with buyers age 21-30. These findings confirm the shift from relationship-based buying to the experience-driven trend.
Takeaway: Brand loyalty is no longer based solely based on product quality and personable sales staff. Distributors need to take into account convenience, speed, and a good customer experience. What appeals to customers is the ease of their online service. Staying ahead of trends will involve constant maintenance of your website and its usability.
5) Cross-channel consistency
Industrial product buyers may be making most of their purchases online, but they are definitely checking in with friends and social media before making any decisions. Oftentimes websites don't provide enough information, and, by default, they rely on other channels to confirm details before making purchases.
Don't let users find conflicting messages from different resources. Cross-channel consistency will give your company an edge on the competition.
Takeaway: Make sure that your off-site and onsite messages are clear across all channels. Examining the buyer experience on and offline — and making sure that all channels are communicating the same message — can elevate your company's position among your competitors.
Related Posts:
Posts Tagged "B2B buyers"
---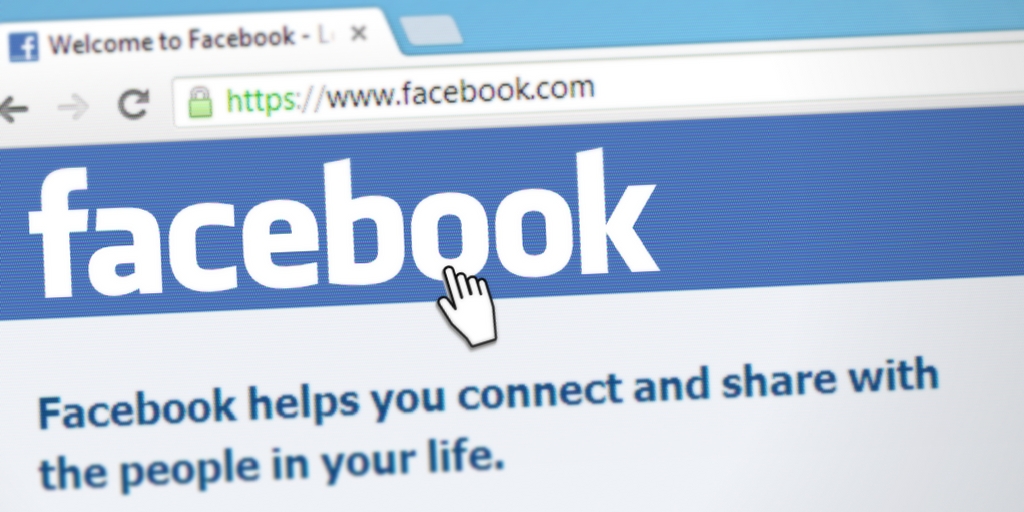 Sales teams can use social media to cultivate relationships with potential buyers, a process called social selling.
With the dawn of the social media age and the exponential increase in choices and information available to buyers, we've seen a massive shift in the way B2B sales occur. According to the Harvard Business Review, a striking 84% of B2B sales start not with a salesperson, but with a referral.
As outbound sales become decreasingly effective, peer recommendations are influencing more than 90% of all B2B buying decisions. So how do we make the shift from outbound sales to this new reality? One of the more popular answers is social media.
It's likely that your organization has some sort of social media marketing strategy in place. But making full use of these platforms requires a more nuanced, well-rounded strategy than blanket social media marketing. It's time to introduce the idea of "social selling."
Social media as a sales tool
In a basic sense, social selling is the strategy of adding social media to the sales professional's toolbox. This means using social platforms to research, prospect, and network by sharing curated educational content and answering questions. The key is building relationships until prospects are ready to buy.
So what's the difference between social media marketing and social selling, and why is it important? While both are necessary to an integrated marketing and sales strategy, the former is about engaging many — with the goal of increasing brand awareness or promoting a specific product — by producing content that users will ideally share with their networks.
Meanwhile, social selling means producing focused content, and providing personal communication between the salesperson and the buyer. Again, the key is building and cultivating a relationship using social media platforms.
How to start social selling
The benefits of social selling are numerous and significant. For example, according to a LinkedIn survey, B2B buyers are five times more likely to engage with a sales rep who provides new insights about their business or industry. Social media is a powerful engagement tool, giving sales people a platform for sharing these insights.
Here are some steps your sales team can take to implement social selling.
1) Put it in your calendar.
Allot a small portion of your day for social media. It doesn't take a big time investment to reap the benefits of regular interaction with your prospects.
2) Integrate sales and marketing.
Encourage collaboration between sales and social marketing departments, to make the most of both efforts. HBR suggests that "marketing can train salespeople in social media systems, processes, and best practices." In addition, sales and marketing should be regularly sharing information to make sure their goals are aligned, and efforts are dovetailing. According to a study by Data Room and Marketo, "sales and marketing alignment can improve sales efforts at closing deals by 67% and help marketing generate 209% more value from their efforts."
3) Prioritize relationship-building.
Focus your business' ongoing efforts to building and cultivating quality relationships with prospects. This means building in time every day for personal communication. Make your prospects' needs your priority.
The bottom line here is building and maintaining relationships. Social media — and social selling — are powerful tools for doing just that.
Related posts:
Posts Tagged "B2B buyers"
---

As buyers spend more time researching vendors online, your business' digital content should anticipate the questions, problems and needs of your target buyer so that you can make their short list.
Want to appeal to — and close sales with — more customers? Your content must speak directly to your target audience's needs and wants.
According to Demand Gen's 2016 B2B Buyer's Survey Report, nearly half of buyers (48%) report that their purchase cycle has increased since last year. One of the main reasons: they are spending more time conducting research and using more sources to investigate purchases.
That means potential customers are scrutinizing vendors more than ever before. As a vendor, your business should be examining your digital content to ensure it meets the expectations of B2B buyers seeking products and services like yours.
And what, exactly, are buyers looking for?
When researching a vendor on its website, Demand Gen survey respondents reported overwhelmingly that "content that speaks directly to [my] company" is the single-most influential aspect of the website. In fact, 96% rank that somewhat important or very important.
Therefore, your business should be creating content that answers questions, solves problems, and makes life easier for your target buyer. When they are reading your website, blog, or social media posts, they should feel like you understand their pain points and concerns and that you have the exact solution their specific business requires.
What else is important to buyers?
When it comes to conducting research on a vendor website, buyers ranked the following factors, in order, behind content speaking directly to their companies.
1. Easy access to pricing and competitive information
Can anyone navigating your website quickly and easily find what your products or services cost? Or have you hidden or excluded that information?
2. Vendor-focused content
Buyers want to understand not just who they are buying from but, more importantly, what you can offer them. Case studies detailing successes of your other customers, product data sheets illustrating technical characteristics and performance metrics — buyers crave this kind of information.
3. Search and navigation tools
Buyers want to be able to quickly find exactly what they are looking for. Your website should be easy to navigate and very user-friendly.
4. Easy access to content
Are you hoarding high-value resources behind lengthy registration forms in order to extract as much information as possible from your leads? You may be losing prospects because of it. Keep your forms short and sweet.
5. Relevancy of website speaking directly to the industry/company
You understand the business environment in which your customers operate. Your website should convey this knowledge so that prospects can recognize your expertise and trust your business and its solutions.
6. Thought leadership content
Expert content like whitepapers, reports, and infographics elevate your brand image and establish you as a leading voice in the industry.
Related posts:
Posts Tagged "B2B buyers"
---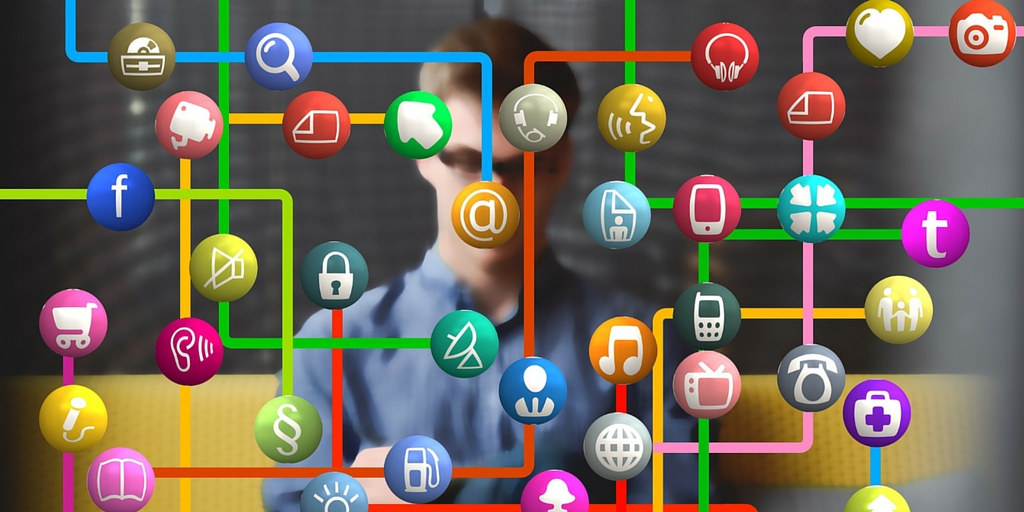 Your business should be on social media showing buyers that you know what they want and that your business can provide it.
Once again B2B buyers reported that their purchase cycle has increased since last year. That's in part because they are scrutinizing potential vendors more closely than ever before. Buyers overwhelmingly reported spending more time conducting research (80%) and using more sources to investigate purchases (73%).
You may be surprised to learn that one of those sources is social media, more often than not.  More than half (53%) of B2B buyers report turning to social media to make buying decisions. What's more, more than a third (34%) say they are spending more time this year than last using social media to research vendors and solutions.
Social media should be a critical component of your lead generation and nurturing strategy. Your business should use these platforms to prove that you understand what buyers are expecting from your brand. The 2016 B2B Buyer's Survey Report found that today's B2B buyers expect:
Timely responses to messaging: Demonstrating a timely response to questions helped make the sale 98% of the time.
Strong knowledge of the company and its needs: Personalization ranked as the second most influential reason a buyer chooses a specific vendor. When researching potential products, 64% gravitated toward companies that demonstrated "a stronger knowledge of our company and its needs." A whopping 84% chose a vendor that could solve one of their pain points.
Clear demonstration of ROI: Buyers reported conducting a more detailed ROI analysis before making a purchase. Vendors who can demonstrate how customers will receive their return on investment have a clear advantage. In fact, 90% of businesses that do this make the sale, according to the study.
Speedy and easy delivery: "Deployment time/ease of use" skyrocketed from 49% in 2015 to 83% this year, leading the ranks as one of the most important variables that can set you apart from your competition. Buyers not only want it quickly, but they want a simple and easy buying process.
Which social media platforms do B2B buyers use most in their research?
The B2B Buyer's Survey found that buyers primarily are using three social tools to conduct their research.
Want your business to connect with the 2.3 billion worldwide social media users? Get Fronetics' free social prospecting workbook to learn how to use these platforms to generate new leads and sales for your business.
Related posts:
Posts Tagged "B2B buyers"
---

The benefits of content marketing take more than a few months to come about.
Kate Lee, Senior Director of Strategy, recently wrote about a client who was disappointed in a newly adopted content marketing program and ready to quit — certainly they should be seeing more leads and more sales by now, right?! Since the company was just a few months in, the answer was no; that's not how it works.
Content marketing is a long-term solution that helps businesses build brand awareness, grow their audience, and generate new leads and sales. But, like any good relationship, it takes time and effort to achieve results. You shouldn't give up before the seeds you sow have time to bear fruit.
Just how long will it take for your content marketing strategy to yield results? Well, that really depends on your business and your goals, but you can count on at least six months. (Joe Pulizzi, founder of the Content Marketing Institute, says more like 18.) The point is, content marketing is not a magic, overnight solution. The reason reflects why content marketing is effective in the first place.
Let's take a look:
Developing your strategy takes time.
Only 11% of companies without a documented content marketing strategy find their efforts to be successful, compared to 60% of companies with a strategy in place. (That number rises to 86% when the company designates someone to lead the strategy.) The significant increase in effectiveness can be attributed to the careful thought and research that goes into building a strategy.
You will need several months to build the foundation of your content marketing plan if it is to be effective. You need time to research the kind of content that resonates most with your audience and to truly understand the (very specific) demographic that finds value in what your company offers. Then you need time to determine and test which distribution channels will most effectively reach your target audience, to discern a plan for content production, and to build out an editorial calendar reflective of your strategy.
Without getting all of these pieces precisely right, you'll waste an enormous amount of energy and resources working on an ineffective strategy. Take the time to evaluate the market for your business and its content marketing strategy, and you'll realize results in time.
Becoming an authority takes time.
The goal of your content marketing efforts should be to be a consistent source of information and value to your audience, who gradually will come to trust your authority and reward you with their business when they are ready to make a purchase. And establishing yourself as an expert doesn't happen overnight.
Consistency is key for two reasons. For one, the average B2B buyer consumes between two to five pieces of content before making a purchase decision. If your content is old, arbitrary, contradictory, or otherwise unreliable, buyers will chose a different vendor whose content is more trustworthy. Consistent and consistently good content keeps your target audience engaged and builds your credibility with them.
Secondly, search engines rank websites based on several factors, and one of the most important is consistency. If your company blogs every other month, compared to companies that post several days a week, your posts will be penalized in search results. And since very few readers click beyond the top five search results, you're drastically reducing your organic search potential.
As a SumAll article put it, "Whether getting traffic to your blog or your content ranked in the search engines, it doesn't happen overnight, but instead by repeatedly creating and distributing quality content on a frequent basis for the long-term."
Building your audience takes time.
The B2B buying process is becoming longer and more complex because the majority of buyers (82%) are using more sources to research and evaluate products and services, and they are spending more time in the research phase itself. In fact, 71% of B2B researchers start with a generic search — rather than searching for a particular company — and do an average of 12 searches before even engaging with a specific brand's site. They are 57% of the way down the sales path by this point, meaning they have already spent a fair amount of time educating themselves with the enormous amount of information available to them on the Internet.
This means you need to allow your target audience time to find you and complete thorough research about you and your competitors before you even realize that the lead exists. And likely there will be more time before a sale takes place.
Content marketing is much more about lead nurturing than producing instant results. As you build your reputation as a valuable source of information, you will simultaneously build a loyal following of readers and content consumers who continue to return to you for knowledge and, ultimately, purchases. Relationship-building is not a streamlined process, but it does foster the ever-valuable repeat business that will have a greater impact on your bottom line than a one-and-done sale.
Your sales cycle takes time.
Unfortunately, content marketing cannot decrease the length of your sales cycle. Thus, you can't expect to see the fruits of your labors (in terms of dollars) until at least one cycle is complete.
There should be, however, hints along the way that your efforts are working. Metrics like increased website traffic, email registrations, and social reach offer clues that more potential customers are finding your business in their research. You should take these signs and continually evolve your strategy to accommodate what is working for your business.
Also keep in mind that while content marketing can have an enormous impact on generating and nurturing leads, it does not deliver sales on a silver platter. Sales teams still play a major role in building on those relationships and closing deals.
Give your relationship with content marketing time to play out, and don't be afraid to adjust your strategy along the way if you find some things are working better than others.
Related posts: