Talent-retention and succession-planning for the supply chain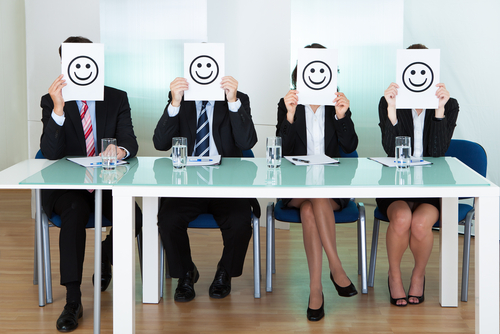 It's common to think of the people who work for a company as "employees", but reframing language and thinking could be critical to your supply chain. Start considering your employees as "talent". The word employee has the connotation of working for someone or under someone. It implies being one of many, whereas the word talent has a positive connotation, implying that a person has depth, value, and potential. The term talent empowers both employees and companies to be the best and seek the best in their work and their search for other skilled people.
Reframing is an important step, but it doesn't fix common problems that plague supply chain managers and human resource departments. It's important to think about hiring processes as a long undertaking that extends beyond an ad, job interview, and offer letter.  Companies should always be thinking about retention and promotion. This is called succession planning.
According to a study conducted by supply chain management researchers at Auburn University and Central Michigan University, 37.5% of surveyed companies had no engagement in succession planning, 27% had just started to work on planning, 23% engaged in informal planning, while only 12.5% engaged in formal succession planning.
Acquire
The supply chain is notorious for having a dearth of talent. The area is growing and more talent will need to be acquired for businesses to compete. As job titles expand and shift, due to the rapid changes in supply chain management and technological requirements, many people won't be qualified for their own job title. Looking towards universities who are teaching supply chain management, and looking to other business sectors could be critical to find the right, flexible kind of talent the supply chain will need. Considering women for these traditionally male-dominant roles will also be important as women tend to be strong in many of the soft skills needed for the future of SCM. According to   Shanton J. Wilcox, vice president, North America, and lead for logistics and fulfillment at Capgemini, "many so-called tactical jobs will be replaced by positions requiring more interpersonal and relationship management skills."
Develop
As more and more money floods into the supply chain, it will be important to avoid the Silicon Valley problem of poaching, or talent leaving for larger and larger salaries elsewhere. Investing in current employees in a meaningful, attentive way, could make all the difference. Think about their future and next steps within your company. They probably have a plan for their future, and you should as well. Make sure those plans align and be open to assisting their journey to meet their goals.
Instead of conducting exit interviews, try conducting "stay" interviews. Ask specific questions about what it takes to create the environment that would help encourage your talents' best performance. Ask what works, and also ask what doesn't work. Be specific and ask what causes your talent anxiety or stress. You may find a trend and be able to fix it before people leave, rather than after. Investment is a big part of development. It helps talent feel like part of a bigger picture. If you invest in them they will invest in you.
Advance
Consider talent from within. According to a Forbes article, many companies are getting it wrong in trying to hire from outside. Internal candidates may not seem as appealing or exciting as the unknown, external candidate, but companies need to be clear-minded in these decisions. "Internal successors are in many ways lower risk than outsiders, yet surprisingly few promotions are awarded internally. That appears to be because boards often prefer the devil they don't know to the devil they do. Also, some find it difficult to imagine someone at the top after seeing him operate in a lesser role for years."
Internal talent may not appear to be ready for the next level if the position they're seeking is a promotion, whereas an external candidate going for the same job may be making a lateral move and appear more "ready". One thing to consider is the knowledge the internal candidate holds and brings to the job. Getting external talent up to speed can take months if not years.
Don't sit back and assume your employees are willing to be passive about their careers.  See your employees as assets. Have a strategy. Be part of their team, and make them part of yours. See their talent and invest in them, otherwise they'll find another supply chain company who will.
You may also like:
---
Fronetics Strategic Advisors is a leading management consulting firm. Our firm works with companies to identify and execute strategies for growth and value creation.
We advise and work with companies on their most critical issues and opportunities: strategy, marketing, organization, talent acquisition, performance management, and M&A support.