How to solve the supply chain talent crisis: a supply chain recruiter shares his ideas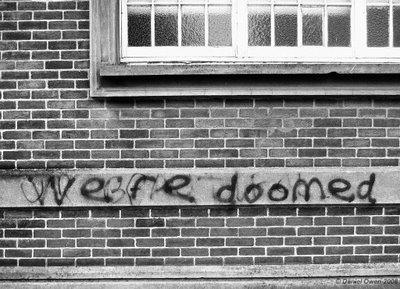 The supply chain industry has a talent crisis. The question is: how can we solve this crisis? To answer this question I turned to Rodney Apple, founder of the SCM Talent Group.  Apple has worked as a supply chain recruiter for the majority of his 19+ year career within the staffing industry and he has filled more than 1,000 positions within the industry ranging from executive-level in Fortune 500 headquarters settings to leadership and staff-level roles across large networks of manufacturing and distribution facilities within North America.  Apple's role affords him the ability to witness the talent crisis from the perspective of the industry, the company, and the job seeker.
Kate Lee: The supply chain talent crisis is a hot topic.  Is the job market as crazy as it is being made out to be?
Rodney Apple: The job market has been hot for years and there is always a crunch to find and source top supply chain talent. Baby Boomers are retiring in droves and there just aren't enough people with the necessary skills and experience coming in to fill that gap. With that being said, I don't think the job market is as crazy as the media makes it out to be. However, we still need the media to continue researching and reporting on this critical topic as this builds more awareness and helps to generate new ideas and solutions for solving the talent problem.
Lee: When it comes to supply chain talent, what is the biggest challenge?
Apple: We don't have enough students at the K-12 levels that are saying "when I grow up, I want to be a Supply Chain Manager." Many students coming up through our educational ranks don't even know what supply chain is or they perceive supply chain as a blue collar industry where you either drive freight trucks or load and unload them at a warehouse dock.
There needs to be big thinking and big solutions to change this image at the macro level. The industry needs to make a concerted effort to communicate to K-12 students what supply chain is and what the career paths look like. Ultimately, it needs to find a way to brand supply chain as a top career choice. Investing into K-12 outreach programs and mass media campaigns, similar to how our military branches advertise for recruiting purposes, could be a great way to educate the future workforce about the supply chain and get them excited about pursuing degrees and careers within supply chain.
Lee: What other challenges do you see?
Many companies haven't taken the initiative to develop best-in-class talent acquisition resources and programs. Companies that perform the best are the ones that treat the recruiting department like a strategic, value-added program versus a low-level, tactical HR cost center.
In addition, many companies are being too strict and inflexible with their hiring requirements. Instead of defining the job when they write out their job descriptions, they focus on defining the candidate by listing out a ridiculously long and unrealistic list of skills and qualifications that the "ideal candidate" must have to be "qualified". This antiquated technique usually ends up deterring top candidates from applying and disqualifies candidates that have what it takes to do the job.
Lee: What can companies do to attract top talent?
Apple:
Develop a best-in-class talent acquisition strategy and program
o   People – hire the best talent sourcers and recruiters that you can find and make sure you have a properly staffed department so they'll operate in a "proactive" versus "reactive" capacity.
o   Process –streamline the end-to-end talent acquisition process with the goal of alleviating administrative, burdensome tasks and unnecessary touch points.
o   System – implement a robust Applicant Tracking System, one that integrates with the company career site and ideally the HRIS or ERP system.
o   Employee Referral Program – referrals are typically the top source for hires so companies should invest into developing a best-in-class employee referral program. Get the CEO and all senior executives to champion the program so all employees are involved and incented to participate.
o   College Recruiting Program – partner with supply chain universities and proactively recruit students from these universities, early and often.
o   External Supply Chain Recruiting Partners – identify supply chain recruiting agencies that specialize in the areas where hiring help is needed the most.
Upgrade Career Branding Materials – Develop attractive branding/marketing materials to include a separate company career website that highlights company culture, history, key stats, job opportunities, career paths, etc. Incorporate interviews from employees and testimonials that illustrate why your company is a great place to work. In addition, learn how to write job descriptions that attract top supply chain talent.
Create a Supply Chain Leadership Development Program –This is a great and cost-effective way to attract top entry-level talent and aggressively train and ramp them up to speed by rotating them into different functional areas within the supply chain. GE is well known for having best-in-class leadership development programs.
Be open-minded when it comes to considering top talent from other fields/industries. Many candidates in other professionals have very transferable skill sets for careers within supply chain.
Develop a program for employing Veterans, candidates with disabilities and long-term unemployed.
Invest more into job training and mentoring programs e.g. supply chain certifications and tuition reimbursement.
Lee: What is the role of social media in recruitment?
Apple: Companies and their recruiters need to be on social media to establish their employment brand, to attract talent, and to share job openings and upcoming recruitment events.  Furthermore, social media can be leveraged by all employees as a talent acquisition tool. For example, companies could require all employees to distribute jobs out to their social media connections/networks.
Lee: What advice do you have for job seekers?
Apple: A job search should be conducted strategically, not haphazardly. It's all about laying out a robust job search strategy with a corresponding action plan. In addition, networking is where job seekers should spend the bulk of their time versus applying online and waiting for the phone to ring.
Lee: Do you have any advice for job seekers trying to break into the supply chain industry?
Apple: Changing industries is tough to do but not impossible. Start by looking at what skills are transferrable and highlight these skills on your resume, LinkedIn profile, and in interviews. In some cases going back to school may be necessary. This may mean a degree program, or it could mean obtaining a supply chain certificate.
Networking is paramount.  Join local chapters of supply chain associations, attend their meetings and network your butt off.
Finally, remember that it may be necessary to take a step back in both job level and compensation. Often times taking one small step back in your career could result in three giant leaps forward.