Your Best LinkedIn Resources Already Work for You; Why Your Employees Need to be on LinkedIn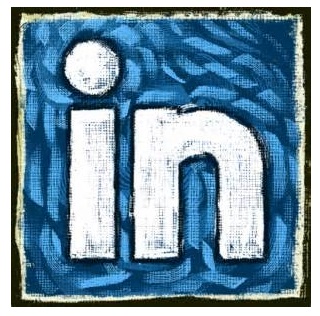 With LinkedIn this month reporting a 33% year-over-year growth of revenue and a 21% increase in membership, it remains solid in its role as the primary social network for business. Data from outside the company confirm its dominance. A University of Massachusetts study published earlier this year examined social media use by the fastest-growing corporations in the U.S. and found that LinkedIn is the platform of choice (94%) for America's top companies. There's little doubt that the 380 million member social media giant has transformed the relationship between companies, its customers, and its employees. But with so many potential connections and opportunities for engagement, how can your company squeeze the most out of its efforts to connect with audiences on LinkedIn? Look to your employees.
Consider this case study in "smart ownership". Aiming to increase the popularity of its Instagram account, the dedicated social media team at National Public Radio (NPR) did something unheard of – they turned ownership of its Instagram account over to its multimedia team. The team reasoned that aligning the organization's visual strategy with a digital medium that's innately visual could be the key to deriving the most value from the social network. In short, NPR recognized the value of extending ownership of its social media efforts to its employees.
Here's why your business should leverage the popularity of LinkedIn and develop its own smart ownership strategy:
Broadening inclusion of your company's LinkedIn efforts beyond a sole person or dedicated social media team lets employees share ownership of your brand. A strategy informed, directed, and executed by a single team or person can sometimes be narrow in scope. Encouraging the participation of your employees expands perspective and gives your in-house subject matter experts a digital voice – one that might connect beautifully with your leads and prospects.
Encouraging your employees to engage with your company on LinkedIn helps your brand reach new audiences. Your company benefits in a number of ways when an employee connects with it on LinkedIn. When a new employee adds his new work experience to his profile, your company's logo is displayed on his profile for each of his connections to see. When an employee likes, shares, or comments on the content published by your business, a notification is generated and seen by his connections. These seemingly routine updates or tasks, like personal LinkedIn profile updates, can turn into real opportunities to reach an expansive audience.
Engaging employees on LinkedIn creates trust and substantiates professional relationships. Several years ago, faced with the rapid emergence of social media, many employers chose to ban social media sites from company networks thinking that if they could prohibit the use of these sites during work hours, employees would be more attentive to their work and thus more productive. What we know now, is that these types of strategies stymy growth and propagate missed opportunities. The author of a 2013 study examining the link between social media and worker productivity has this to say: "… the ubiquitous digital connectivity altered workers' sense of 'presence' and helped rather than hindered the effective completion of collective tasks." The message here is two-fold: encouraging employee use of LinkedIn builds trust and increases productivity.
Promoting LinkedIn as a company-endorsed channel of distribution builds positive branding and marketing opportunities. Quite simply, who better to promote the work of your company than the employees who carry out the day-to-day responsibilities? And because people are far more likely to interact with individuals over brands, your company's promotion by your employees is likely to drive more engagement.
Communicating with employees via LinkedIn can take your social efforts beyond marketing. While it's true that most businesses use social media to ultimately affect their bottom line, not all social media efforts need to be strictly marketing. A robust LinkedIn community of employees can serve to both improve employer-employee communications and enhance the distribution of public information. Need to get your messaging out quickly? Use your employee base on LinkedIn to help distribute timely messaging or to clarify your company's position on an emerging matter.
Building a successful smart ownership strategy isn't about giving away ownership, but about building inclusion and better aligning existing resources. Businesses that encourage employee engagement on LinkedIn are well-positioned to build brand ambassadors out of those who know their business most intimately.
---
Fronetics Strategic Advisors is a leading management consulting firm. Our firm works with companies to identify and execute strategies for growth and value creation.
Whether it is a wholesale food distributor seeking guidance on how to define and execute corporate strategy; a telematics firm needing high quality content on a consistent basis; a real estate firm looking for a marketing partner; or a supply chain firm in need of interim management, our clients rely on Fronetics to help them navigate through critical junctures, meet their toughest challenges, and take advantage of opportunities. We deliver high-impact results.
We advise and work with companies on their most critical issues and opportunities: strategy, marketing, organization, talent acquisition, performance management, and M&A support.
We have deep expertise and a proven track record in a broad range of industries including: supply chain, real estate, software, and logistics.