Posts Tagged "social media news"
---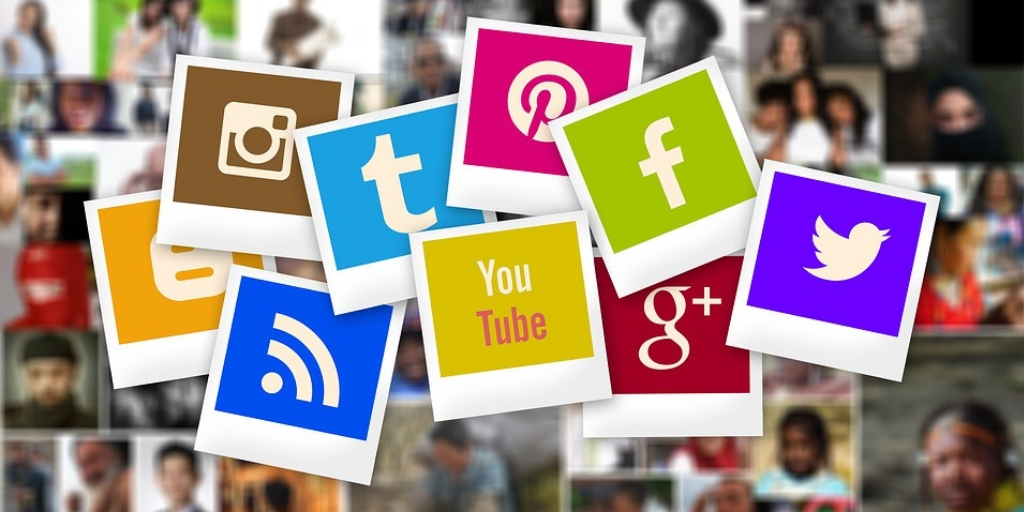 Also in social media news, November 2018: Instagram tests options to promote stories on business pages, Pinterest unveils updates to self-serve ad tools, and Facebook tests advanced analytics for Instagram.
November was the month of social media updates and the development of new tools aimed at helping brands. Though Facebook has vowed to boost content for individuals – think posts from friends and family – they are also making significant strides in helping businesses gain reach and increase engagement after a slow start to the calendar year.
For example, Instagram tested options to help promote Stories on Business pages. What does this mean for your company? Soon brands will have the ability to get Stories in front of new audiences, increasing followers and engagement. Building lasting relationships with prospects on social media means presenting your brand in a visually engaging way while linking them to useful and relevant information.
Building lasting relationships with prospects on social media means presenting your brand in a visually engaging way while linking them to useful and relevant information.
Click To Tweet
Here's your social media news for November 2018.
Facebook announces third-quarter earnings report
Facebook just revealed it has 1.49 billion daily active users in its quarterly earnings report. When you combine Facebook, Messenger, Instagram, and Whatsapp, monthly active users total 2.6 billion. Though these numbers are the highest of any social media platform, Facebook significantly dropped active users in Europe last quarter.
Mark Zuckerberg, Facebook CEO, noted a growing shift in social media engagement including an increased focus on private messaging and stories. Another shift? Video. "We're seeing video grow dramatically across the ecosystem, and while Watch is now growing very quickly, we're well behind YouTube and still working to make this a unique people-centric experience." writes Zuckerberg. Facebook will also continue to improve safety and security measures to address increased threats.
YouTube premieres now available to all users
YouTube premieres is a feature that lets you and your viewers watch and experience a new video together, much like a movie or TV show premiere. Premiering your video allows you to schedule a video upload and to create buzz around the video with a shareable watch page. Premieres originally debuted to specific creators but is now available to all users. Businesses can invite fans to use Live Chat as it counts down to the premiere of a new video that users can watch together while answering questions and responding to comments.
LinkedIn offers new integration tool with Google Campaign Manager
LinkedIn announced a measurement integration tool with Google Campaign Manager, a part of Google Marketing Platform. This new tool allows businesses to see LinkedIn ad performance alongside other paid advertising, and get attribution for LinkedIn ads across all impressions and interactions. "Earlier this year, we launched this integration for a few ad formats, but today – we are launching it for Sponsored Content," writes LinkedIn.
Instagram tests Promote: a new way to share Stories on business pages
Instagram is giving businesses a new way to share Stories without much effort. Promote, a new ad type, allows admins to "auto-target users similar to their followers, specific locations, or use all of Instagram's targeting parameters to inject their stories into the queue of more users." The ads will also link back to a business's Instagram profile or webpage. Instagram confirmed to TechCrunch that Promote for Stories is similar to Facebook's Boost option that lets businesses pay to show their posts to more users instantly.
Facebook tests advanced analytics for Instagram
Facebook introduced Instagram Analytics, a new part of Facebook Analytics. With Instagram Insights, businesses can already see how audiences interact with posts and Stories, but what happens next and what does that mean for your business? Now with Instagram Analytics, businesses can track "lifetime value and retention rates for people who do or don't interact with their content and create audience segments to see if people who commented on a particular post generate more value for them." They can also analyze how audiences overlap with website visitors and Facebook followers.
Pinterest updates self-serve ad tools
Pinterest is working to make it easier for brands to reach the right audiences with their ads. In October, Pinterest unveiled updates to its Self-Serve Ads Manager to streamline the campaign creation process and give companies tools to track their progress on the app. "Over the past year, we've used your feedback to redesign our ad tools so businesses on Pinterest can define and size audiences, create ads and pull reports with ease." The new features are currently available in English-speaking markets with a Pinterest business profile.
Related posts:
Posts Tagged "social media news"
---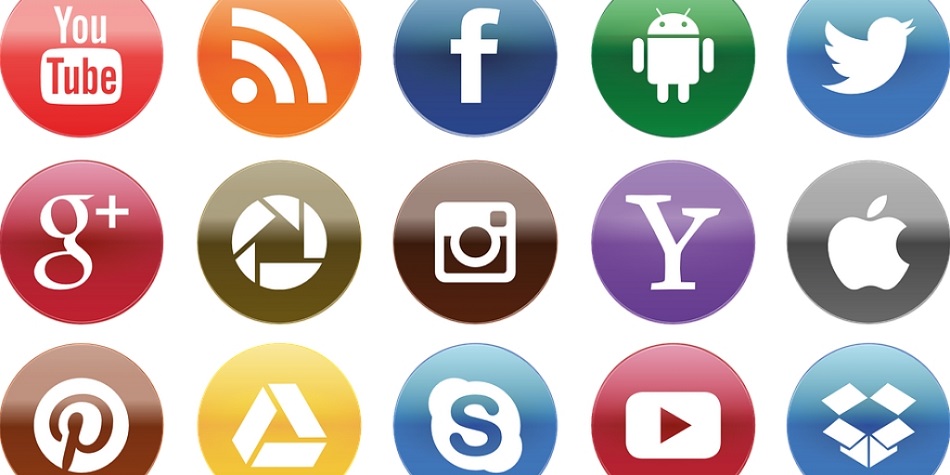 Also in social media news, October 2018: Snapchat partners with Amazon on visual search tool, Google Plus is shutting down, and Instagram adds Quick Replies for business accounts.
With the arrival of Halloween, we know that the holidays are quickly approaching. Consumers will be busy making plans and diving into holiday specials. But social networks will also be hard at work trying to stand out against brick and mortar stores as an alternative for holiday preparations.
Businesses looking to gain traction during the holiday season will reap the benefits of social networks, which are including new features and updates that will help brands connect with new (and existing) users.
Click To Tweet
Businesses looking to gain traction during the holiday season will reap the benefits of social networks, which are including new features and updates that will help brands connect with new (and existing) users. With a heavy focus on customer engagement, these new options help businesses stay connected with new features like Quick Replies on Instagram. These small but helpful updates will allow companies to have a greater reach without extra work for their marketers.
Here's your social media news for October 2018.
Instagram founders leave Facebook
Kevin Systrom, CEO, and Mike Krieger, CTO, resigned from Instagram this week amidst rumors of tension with Facebook founder and CEO, Mark Zuckerberg. "We're planning on leaving Instagram to explore our curiosity and creativity again. Building new things requires that we step back, understand what inspires us and match that with what the world needs; that's what we plan to do," writes Systrom in a statement for Instagram. Bloomberg News reports that tension between co-founders grew over the direction of Instagram. These departures create an opportunity for Facebook to oversee Instagram more directly.
LinkedIn updates Groups
LinkedIn Groups now offer more engaged conversation tools including embedded videos, images, and updates to posts, alerts, and much more. "Over the past year, we've focused on bringing conversations to the forefront on LinkedIn, adding new features to make it easy for you to talk to your professional communities. The new Groups experience helps you take advantage of all these conversations tools with a seamless, faster experience so you can easily participate in your groups," writes Mitali Pattnaik for LinkedIn's blog. All groups are currently being updated with these features.
Snapchat Partners with Amazon on visual search tool
Snapchat users are going to have a new way to search for products on Amazon, one of the world's biggest e-commerce corporations. Using the Snapchat app, users can point their camera at a product or barcode and, once recognized, a link will appear to that product (or a similar one) on Amazon. Though the update is currently only available to a small group of users, Snapchat is hoping to roll out the new feature to all users shortly.
Instagram rolls out Quick Replies for business accounts in direct messenger
Instagram introduced Quick Replies for business accounts in direct messenger this month. The new feature allows businesses to create quick responses to frequently asked questions, like shipping rates and contact information. Quick Replies will help businesses communicate quickly and efficiently with users. Instagram tested the new functionality back in May, but just made the update available on all devices and the web.
Google Plus shuts down
Google Plus, Google's social network, is shutting down for good after a security breach that exposed up to 500,000 users between 2015 and 2018. Ben Smith, Google's vice president of engineering, acknowledged that Google detected a security issue back in March, but immediately addressed it. In a blog post on October 8, Smith writes, "A review did highlight the significant challenges in creating and maintaining a successful Google+ that meets consumers' expectations. Given these challenges and the very low usage of the consumer version of Google+, we decided to sunset the consumer version of Google+. "
Related posts:
Posts Tagged "social media news"
---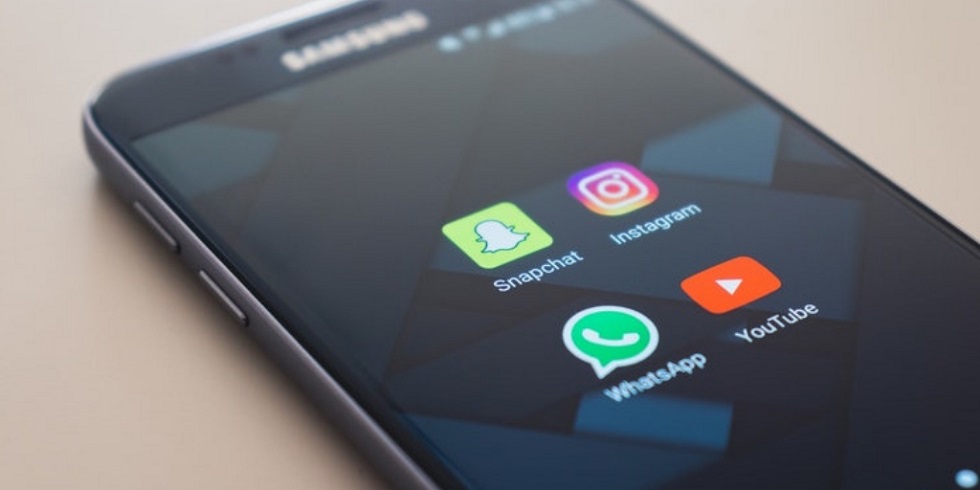 Also in social media news, September 2018: Twitter launches audio-only live streaming, and Facebook Creator Studio is going global.
The kids are back to school, football is back on tv, and the leaves are starting to change colors. This can only mean one thing: fall is officially upon us. What does this mean for our most popular social media platforms? Similar to battling dropping temperatures, it's time to heat things up to keep users engaged and active.
Especially for Facebook. In a new survey by the Pew Research Center, users revealed how their engagement with the social media platform has changed in the wake of privacy and security concerns. Most notably, 44% of Facebook users ages 18 to 29 reported deleting the Facebook app from their phone in the past year. Despite the fall chill, Zuckerberg and his crew need to continue heating up their security updates and find new ways to gain user trust and ensure user privacy.
Here's what else has been happening in September with the hottest social media platforms and how the latest updates help businesses gain exposure and target new audiences.
Here's your social media news for September 2018.
Facebook Expands Ad Pixels to Group
Facebook will now allow pixels to be added to a brand's Facebook Group. This expanded feature will enable marketers to track user growth, activity, and engagement with their websites. Facebook is hoping the new update will boost attention for Groups as an advertising avenue. "Facebook Groups are the new email for brands. They get push notifications. The engagement rate of Groups is extremely high. It makes sense they're going to put a pixel in there, just like you would with email, because now through groups you can track conversions," says Nik Sharma, Director at Hint Inc.
Snap Inc. Announces New Webinars for Ad Tools
Snap Inc. announced two upcoming webinars that provide more insight into how Snapchat can boost marketing campaigns for advertisers. These webinars are "for advertisers who want to learn more about the Snap Pixel. From how it differs from other pixels, the optimizations and attribution it enables, to implementation and troubleshooting, we'll cover everything you need to know to power your eCommerce campaigns." Though Snap's niche is young adults, the app is working overtime to provide more advertising options, including performance tracking and user engagement.
Twitter Rolls Out Audio-Only Live-Streams on Twitter and Periscope
Twitter launched a new audio-only option on its app and Periscope. The popular feature, available on Facebook since 2015, has been heavily requested by users for years. "Broadcasting with audio only in Periscope is something the community has been asking for, and have been doing already by covering the camera lens. Sometimes people are not comfortable being on camera, but they still want to broadcast and interact with others via Periscope's powerful chatroom feature." writes Periscope engineer, Richard Plom. The new feature allows users to hear content without being locked to a screen. This will help businesses tap into the podcasting trend (streaming without video), creating new ways for users to tap into a brand's content.
Facebook's Creator Studio Launches Globally
Facebook officially launched Creator Studio globally, "providing one central place for Pages to manage their entire content library and business." Publishers and account managers can now manage content, interactions, insights, video publishing, and much more in one central location.
Related posts:
Posts Tagged "social media news"
---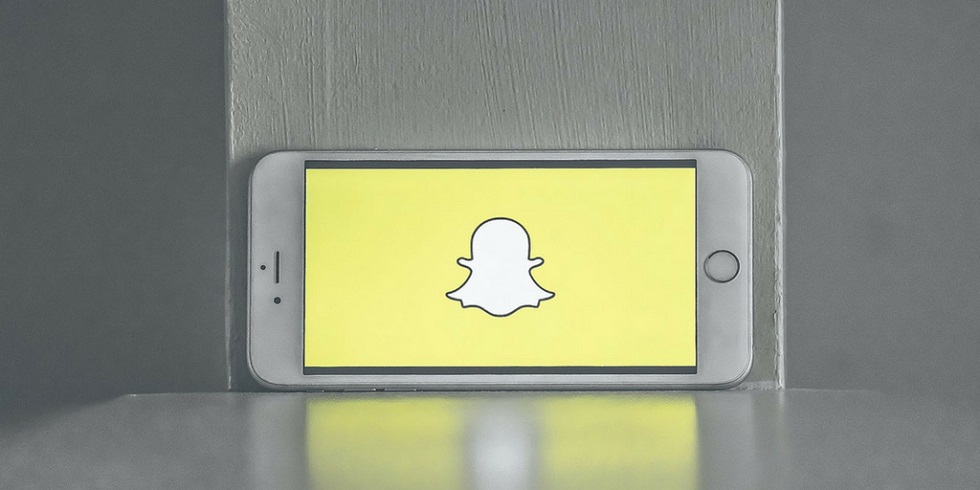 Also in social media news August 2018: Twitter releases an ads playbook, Snapchat introduces a private ads marketplace, WhatsApp launches a Business API, and Facebook makes updates to its video metrics.
As kids gear up for back to school, social media platforms are busy making updates with a focus on business pages. Facebook, Twitter, and WhatsApp are all releasing updates and features, including playbooks, to help advertisers increase their brand awareness and user reach. Facebook even created updates to its metrics to help advertisers produce better reporting around usage.
Here's what's been happening in August with the hottest social media platforms and how the latest updates are aimed at helping businesses gain exposure and new audiences.
Your social media news for August 2018.
Facebook Q2 earnings show increased user growth but slow revenue growth
Facebook just released their Q2 earnings report showing that the social media giant now has more than 2.5 billion people using at least one of its apps (including WhatsApp, Instagram, and Messenger) monthly. The report also showed declining revenue growth, despite efforts to rebuild trust among users. Mark Zuckerberg reiterated his commitment to user privacy and security. "We continue to invest heavily in safety and security. This quarter, our systems identified and removed thousands of fake accounts, pages, and groups."
Snapchat drops user count in Q2
Snap Inc. released its Q2 2018 Financial Results revealing a three million daily active user drop in its user base. With a recent redesign to the app, Snap Inc. was aware usage would be down. Co-founder Evan Spiegel states that "the company has been working to improve Snapchat based on user feedback" and is "eager to make more progress on the tremendous opportunity we now have to show more of the right content to the right people."
Facebook's Workplace acquires Redkix
Workplace for Facebook, an interactive tool for coworkers, acquired Redkix, an email software that combines email, messaging, and calendar features into one app. Recode reports the acquisition took place so Facebook could create its own communication system within Workplace. Facebook has been working overtime to beef up its Workplace platform to compete against Slack, a messaging app with almost 100 million paid users.
Twitter Business created an ads playbook for businesses and brands
Twitter Business released a Playbook for Agencies, a new document created to answer the most frequently asked questions by businesses about Twitter ads, client strategy, and more. "We compiled the most asked questions from agencies, partnered with our customer service team, and synthesized six months of Twitter research to create this guide which will help agencies guide their clients toward Twitter success," writes Twitter.
Snapchat creates private ads marketplace
Snapchat is offering more ad tools to "premium publishers and advertisers – offering brands 'unskippable' slots and experimenting with a private marketplace (PMP) that lets Discover media partners take greater control over their inventory." Starting in August, the app will give 100 randomly picked brands the ability to buy ad programming against TV-style content, including a wide variety of programming from scripted drama to comedy.
Facebook updates video metrics
Updates in the past year gave users the ability to rewind and re-watch parts of video ads, leaving advertisers with skewed reporting numbers. Facebook recently updated its video ad metrics to account for re-watched ads, removing any redundancies in reporting. The new metrics will automatically remove any three or ten-second views that are watched after rewinding.
WhatsApp launches Business API
Looking to expand its business tools, WhatsApp launched Business API, allowing medium to large business to manage and send non-promotional messages to customers. These messages include appointment reminders, shipping information, event tickets, and more for a fixed rate. VentureBeat reports all messages sent through the API will be free for the first 24 hours, messages sent after that will be charged. Though currently only available to select businesses, including Uber, Booking.com, and KLM Airlines, Business API will eventually be available to all more customers.
Facebook no longer permits cross-posted tweets
In light of recent Facebook platform and policy updates, users can no longer automatically cross-post their tweets or retweets to Facebook. As of August 1, users will have to copy a tweet's URL to post a tweet to Facebook.
Related posts:
Posts Tagged "social media news"
---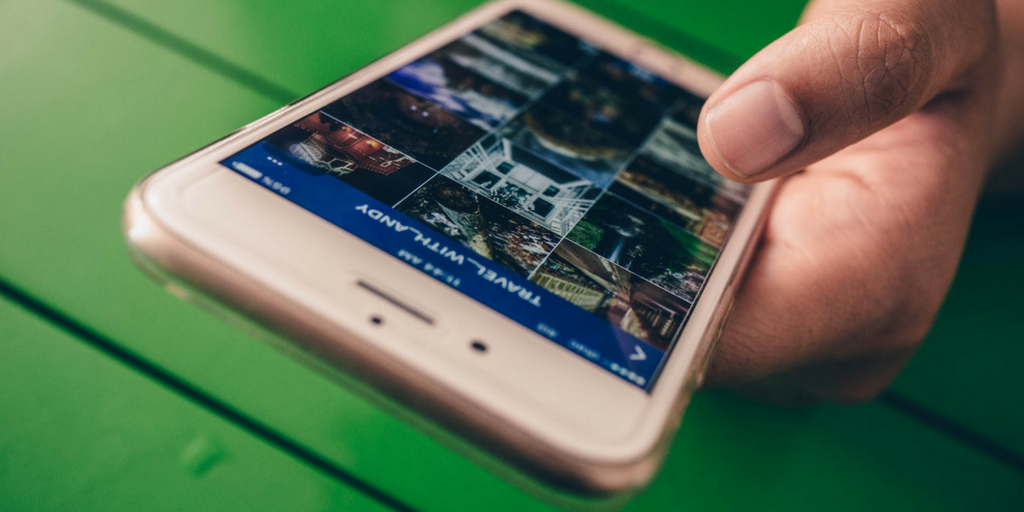 Also in social media news July 2018: Instagram publishes a creator handbook with tips and tricks, YouTube features searchable hashtags, and Facebook debuts funded news shows.
Summer is half over and big box stores are already stocking their shelves with back to school supplies. While families are trying to sneak in their last trips before school, social media platforms are doing anything but going on a vacation.
LinkedIn, Facebook, Twitter, and Instagram are increasing updates and adding new features to keep their users happy while posting videos and pictures from their travels. But these updates and new features don't just benefit personal users. Businesses are being positively impacted as well.
Social media platforms are continuing to add content kits, and even detailed guides, to help advertisers increase brand awareness and user reach. From paid spotlight ads to new creative tools, it's becoming easier for companies to create interactive and engaging content with a few clicks on a computer.
From paid spotlight ads to new creative tools, it's becoming easier for companies to create interactive and engaging content with a few clicks on a computer.
Click To Tweet
Here's what's been happening in July with your favorite social media platforms and how business are gaining more and more options for reaching new audiences.
Here's your social media news for July 2018.
LinkedIn introduces new updates to LinkedIn Messenger
Along with some new updates to its news feed, LinkedIn made improvements this month to its messenger features. These features now include the ability to send attachments, incorporate images from screenshots, and start a group chat on the mobile version of LinkedIn messaging. LinkedIn says these updates will help professional conversations take on new formats — either more professional or more chat-like, depending on the needs of the user.
Facebook adds new creative tools for advertisers
Facebook introduced a new suite of creative tools for advertisers in its Ads Manager app that will make it easier for creators to build content from their mobile devices. Facebook writes, "These new creative tools allow you to create and edit ad images directly from the Ads Manager app, saving time and effort." The suite also allows creators to fully customize ad templates and color filters to further branding opportunities for companies and improve the quality of ads within the app.
YouTube introduces searchable hashtags above video titles
YouTube has introduced a new way of displaying hashtags on its app — directly above the title of a video. Android Police states these hashtags are "clickable and will bring up a results page with other videos tagged with the same hashtag." This new feature is currently only available in the U.S. but will give users greater access to video content by having hashtags prominently displayed above video titles.
Facebook debuts funded news shows
Anderson Cooper is headed to Facebook. On July 16, the social media platform debuted its first funded news show, including programming from ABC News, CNN, Fox News, and Univision. These programs will appear in a section of the Facebook Watch tab. "This section will feature news videos from national and local news Pages, and just like other sections in Watch, will be personalized based on the publishers you follow and what friends are watching," writes Facebook's blog.
Twitter testing promoted spotlight ads
Twitter is testing a new paid advertising option, Promoted Trend Spotlight Ads. These ads will allow advertisers to create a display banner at the top of the Explore feed for the first two times a user visits that day, before settling back into the Trends list. If approved, the new ad option will actually demote organic content pushing paid spotlight ads to the top of users' feeds. Be on the lookout for the first trial ads coming from Disney in the new few weeks.
Facebook adds archive ability to Stories
Back in May, TechCrunch reported that Facebook was testing the ability to archive Stories, allowing users to save video clips after they expire to watch later or re-share on social media. Now other sources are reporting this update is becoming available to new users. Brands using Facebook Stories are particularly interested in this new feature, which would allow potential customers the ability to reference their content when making purchasing decisions.
Instagram publishes creator handbook
Questions about how to best promote your content on Instagram? Now we all have the answers. Instagram just published a 50-page Creator Handbook that covers tutorials, tips and tricks, suggested apps, and tools for creating and editing video. The guidebook, originally shared by Matt Navarra from the Next Web, will be extremely useful to brands looking to take their content to the next level, adding new features and editing capabilities.
Related posts: