Your search results for "Personalized engagement"
---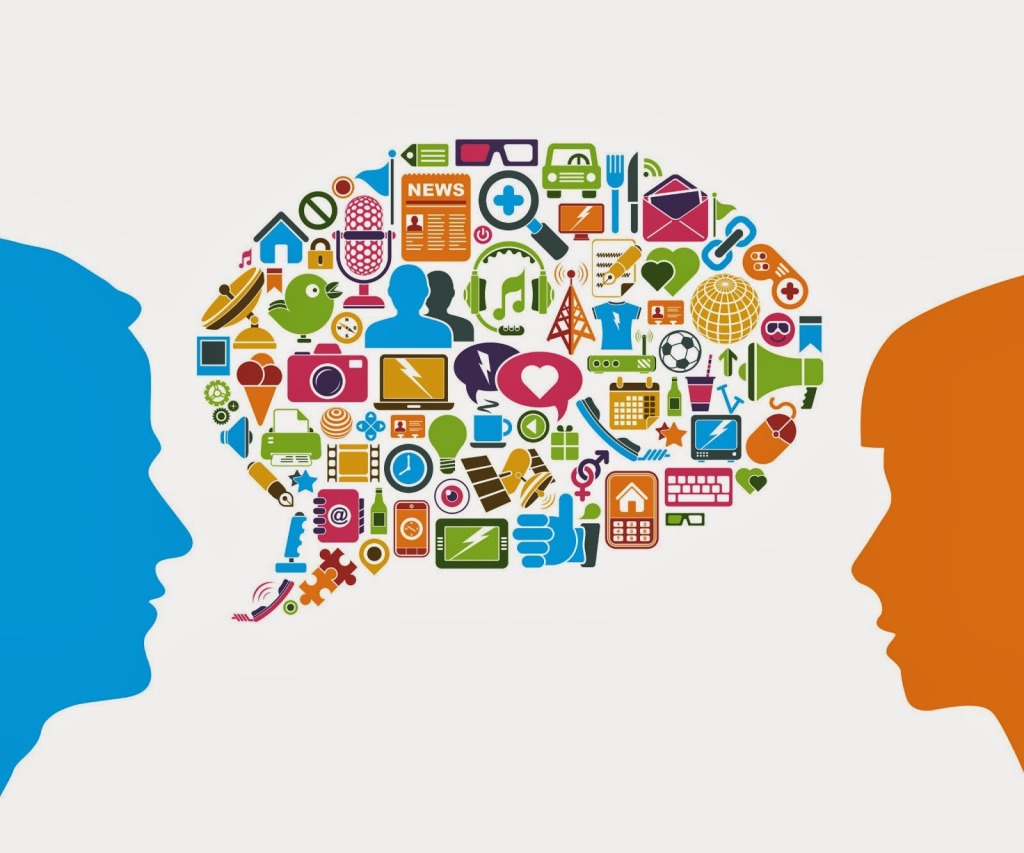 Social lurking doesn't drive value; engagement drives value.
To realize the benefits and seize the opportunities afforded by social media, companies need to use the information and intelligence gathered through social listening.  Another essential component for success: engagement.  Engagement is a differentiator.  In the absence of engagement you are a lurker.  Social lurking doesn't drive value.  You don't want to be a lurker.
To realize the benefits of social media and social listening you need to actively engage with customers and others via social media.
What is engagement?
Engagement is the act of interfacing with customers and others via your company's established social media accounts.  How can your company engage?  Here are some ideas for engagement:
Ask questions
Answer questions
Provide clarification
Weigh in on a discussion/topic
Thank followers for their ideas, suggestions, and feedback
Highlight when/how you have used customer feedback to make changes to a product or service
Simply let people know you are listening to their comments and feedback.
Social media can be a strategic tool – if used correctly.  Engage, don't lurk.
Your search results for "Personalized engagement"
---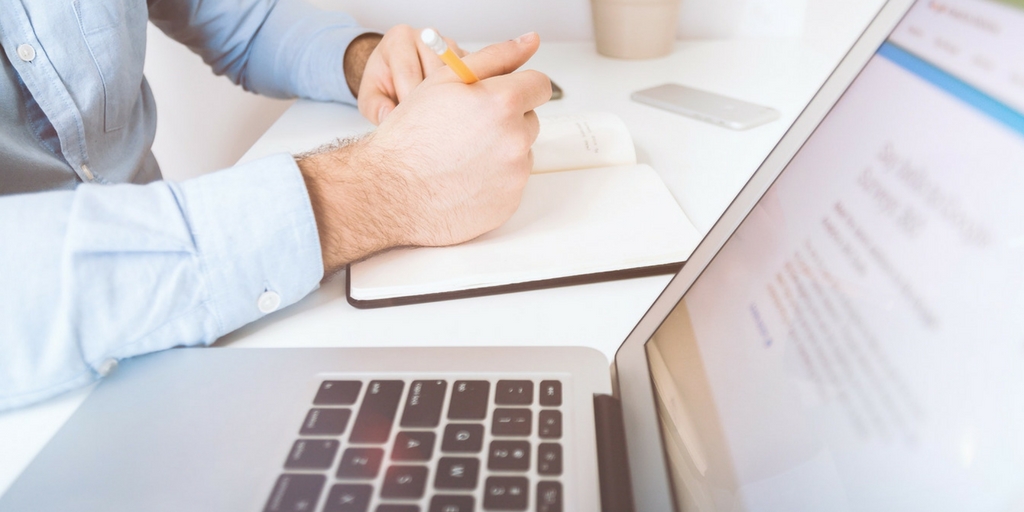 Personalizing marketing emails increases open rates, click-throughs, and revenue, but it takes so much more than addressing recipients by name.
B2B buyers are increasingly expecting vendors to provide personalized experiences throughout the buyer's journey. Marketers know this to be true — especially when it comes to email marketing. For example, emails with personalized subject lines are 26% more likely to be opened.
Marketers can use information they have about subscribers to tailor email content for individuals, based on who they are or where they are in the buyer's journey. Personalization techniques, such as list segmentation, help to drive opens rates and increase revenue by as much as 760% because it helps marketers give subscribers more relevant, individualized content.
So, aside from addressing someone by name, how can you personalize your marketing emails and, in turn, make them more effective?
7 personalization techniques for marketing emails
1. Use list segmentation
As I've written about before, email list segmentation is one of the most powerful tricks in an email marketer's book. Not all customers are the same, nor should their emails be. By segmenting your email lists, you can create individualized content for smaller sub-groups, based on customer needs, interests, demographics, and more. Gathering information about your customers allows you to match content to their specific interests.
2. Use dynamic content
Also referred to as "smart content", dynamic content is a term for the fields of an email body that change based on the interests or past behavior of the recipient. Sounds time consuming, right? In reality, one email can have several images or content fields that change based on your customers' preferences, and you can have them autofill, so you don't have to set each manually.
3. Watch send times
There is no perfect science to discover when your best send times are, but data suggests Tuesday at 10:00 a.m. is an optimal time to send out B2B marketing emails. Trial and error is the best way to find out when customers are most likely to open and click through your emails.
But remember — particularly if you serve customers across the globe — it's never Tuesday at 10 a.m. (or whenever) everywhere in the world at once. Segmenting your list by time zone to deliver emails at a time customers in each zone are most likely to open them is another step toward personalization that will increase engagement.
4. Optimize your emails for mobile devices
Many marketers create and design marketing emails thinking they'll be read on laptops or desktop computers. But, the truth is 56% of users read emails on their mobile devices. If you've ever read an email designed for desktop on your phone, you know what a poor user experience it is. And the worse the user experience, the less likely recipients will read or engage with your emails.
This means you need to personalize your marketing emails based on the kind of device on which they are being read. It's actually less complicated than it sounds. A responsive email design — available through many email clients — changes the look of the email based on device. Also, any landing pages should be mobile-friendly, and so should your website.
Here are some more tips for keeping your marketing emails mobile-friendly.
5. Match landing pages with emails
Even if you create custom content for various segments of your email list, driving them all to the same landing page may undo all that hard work. Landing page copy, design, and calls-to-action should all match the emails driving users there to ensure a unified experience. A unified experience increases the chances a lead will convert. That means, you'll need to create unique landing pages that reflect the personalization in your emails.
6. Create automated behavioral trigger emails
Haven't logged onto Facebook for 5 days? They'll email you to let you know, and it's surprisingly effective. Trigger emails have a 152% higher open rate than traditional emails. Trigger emails give your business a level of personalization with the ease of automated responses that can be sent for multiple purposes, including re-engagement, up-selling, etc.
7. Personalize your end of the business
Personalization doesn't have to stop with your customer's information. Humanizing your company will work to strengthen your relationship with recipients and can soften the edges of big business.
How do you do this? Firstly, make sure your emails always come from a person, not a generic business address. HubSpot goes a step further by sending marketing emails from particular members of the marketing team, including their name, contact information and even a picture. Anything you can do to let the recipient know that there's an actual person on the other end of the email will work to personalize their experience and increase engagement rates.
Related posts:
Your search results for "Personalized engagement"
---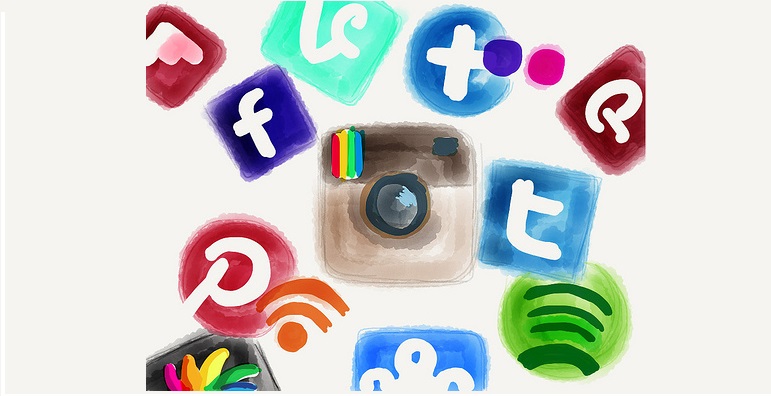 Content and social media are integral to business growth
Editor's Note: This is a guest blog written by Kecia Gray, Vice President, Corporate Marketing & Communications, Transplace. Transplace is a premier provider of transportation management services, intermodal, truck brokerage, and SaaS TMS solutions.  Transplace successfully leverages social media and content to expand the company's brand awareness and thought leadership.  The company's LinkedIn page, Facebook page, and blog were named as "favorites" in a survey conducted by Fronetics.
At Transplace, social media has become an integral part of our marketing and communications strategy and key to expanding our brand awareness and thought leadership in the logistics and transportation space.  Our marketing and communication team has had the opportunity to utilize multiple social channels, including:
While we consistently post content to all of these channels, what has been and continues to be important to our social strategy is creating our own original content and utilizing it within a more aggressive approach on Facebook, Twitter and LinkedIn.  Sharing content on these channels has allowed our newest blog to achieve fast success in under a year's time.
Content Is King…
Within any industry, there is always significant opportunity to create original thought leadership content that is informative and insightful.  When developing a social media strategy, our foremost goal was to establish a thought leadership blog resource for the market, in addition to providing engaging and personalized content across social channels that was easily sharable. Our main objectives focus on connecting with customers, and creating content that resonates with the members of our industry and provides value to their businesses. By distributing this content across our social channels to foster sharing, conversation and engagement, we've continued to gain influence with our targeted audiences.
…And Metrics Are Key
Because of the rapid pace of developing content, it's important to track and report on levels of engagement to optimize and repurpose information. We created a social plan that included a comprehensive calendar to capture the topics and content items we'd be working on throughout the year. For maximum integration, we purposely aligned new pieces to marketing campaigns and corporate objectives such as events, transportation services and current industry issues. In addition, we established benchmarks and metrics that were important for us to track, such as followers and level of engagement. Analyzing the data allowed us to regularly monitor and evaluate our program, maximize what worked and adjust areas that did not meet expectations.
Incorporating Talent for Quality Thought Leadership
We have also taken advantage of the significant opportunity for Transplace employees at all levels to contribute quality thought-leadership posts across a number of channels. We've learned that the best place to utilize this content is on the company's logisticallyspeakingblog.com. Some of the posts we're most proud of turned out to be the most popular of 2014, including:
A motivating guest blog post highlighting our dedication to our customers – from George Abernathy, our president and CCO.
An insightful commentary on the growth of Transplace in light of a recent acquisition – from Frank McGuigan, president of transportation management at Transplace.
An informative infographic recap of our signature event, the annual Transplace Shipper Symposium, highlighting some amazing speakers.
To ensure we always stay up-to-date and focused, our team holds quarterly meetings in which we share key highlights, metrics and snapshots of the program quarter by quarter. The time is used to plan for what's coming up in the future, brainstorm new ideas and make changes as needed.  We always make the utmost effort to continually update our program and assess our short and long term goals – an important aspect to any social program!
How is your organization utilizing social media and thought leadership content?
Your search results for "Personalized engagement"
---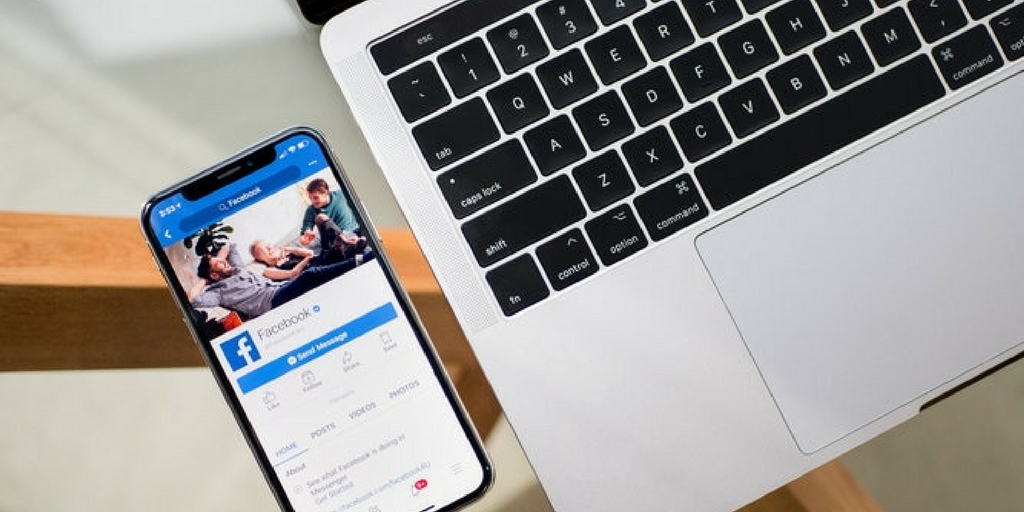 The second phase of Facebook News Feed changes boosts local news to strengthen community engagement.
Facebook has been busy making lots of changes to its algorithm and prioritizing what users want from the social media platform. Our recent blog post discussed the first phase of Facebook News Feed changes early this year. The second phase was just released January 29.
Mark Zuckerberg posted, "Starting today, we're going to show more stories from news sources in your local town or city. If you follow a local publisher or if someone shares a local story, it may show up higher in News Feed." The new emphasis on local news will begin in the U.S. and will expand to users in other countries later this year.
Civic engagement is key.
All of recent Facebook News Feed changes have centered around user engagement. Zuckerberg's post talks a lot about the research his company has done to provide the best possible user experience and, in turn, to push for increased involvement.
"There's a lot of research that suggests that people who read local news are more engaged in their community and they're more likely to engage in civic improvements. The more informed you are about issues in your community, the more empowered you are to get involved and make a change," writes Zuckerberg.
Back in January 2017, Zuckerberg went on the "Great American Road Trip," where the CEO traveled to 23 U.S. states to spend time with everyday people and to gain insight into how Facebook might help local communities. The result? Zuckerberg has unveiled many changes that directly reflect an emphasis on civic engagement and using the power of Facebook to improve connection with local communities.
Trustworthy news.
Zuckerberg says he has directed his product teams to prioritize news that is "trustworthy, informative, and local." Facebook will begin to survey users on the trustworthiness of media outlets and rank news sources accordingly. These changes continue to promote what Zuckerberg refers to as "meaningful" posts.
All of these changes are a part of a broader strategy for the News Feed and Facebook community. Facebook has declared that it will be prioritizing of content from friends and family and with this new phase, local news will also top that list.
What do Facebook News Feed changes mean for your business?
Businesses have been clamoring to keep up with the decline in organic reach from the first phase of Facebook News Feed changes. With the local news now taking priority behind more personal content, business pages are falling further down the Facebook News Feed. With more of an emphasis on person-to-person interactions, there's less room overall for Page content.
But don't give up on Facebook just yet. For smaller businesses, these changes could potentially boost user reach because of their concentrated reader population. Stories that are opened or shared in a tight geographic area will be ranked higher in the News Feed. So, if you're looking to increase Page visits, make sure your newer content incorporates local news and events. This will (hopefully) catch the eye of local residents and users and push your content higher up in the News Feed.
Has your business been affected the Facebook news feed changes? We're all working to keep up with the new algorithms and how they impact our business pages. Let us know in the comments.
Related posts:
Your search results for "Personalized engagement"
---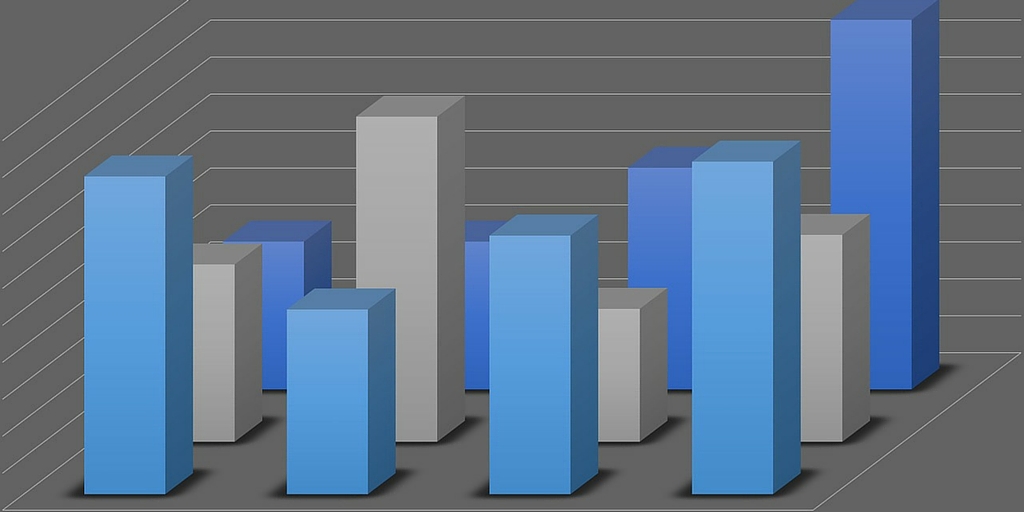 This is part three of a three-part series on Twitter for B2B. See part one, Twitter for B2B, and part two, Tweet This: 20 Ideas for Twitter Content for the Supply Chain. 
Leverage insights from Twitter's analytics dashboard to improve audience engagement, reach, and content development.
Twitter is among the most popular social media platforms for companies in the logistics and supply chain industries. In fact, 95% report that Twitter is somewhat or very impactful on business. Yet 81% say that information on tracking and measuring ROI would be helpful to their business' use of social media.
Fortunately, Twitter offers users a free tool that details how your tweets are performing and what your audience is interested in. In fact, Twitter Analytics can help you better understand your followers and refine your Twitter strategy to increase your engagement.
Here are the basic features of Twitter Analytics that you need to know.
Account home
Your account homepage offers a high-level overview of your Twitter activity in the last 28 days as compared to the previous period. This dashboard also provides information about your activity in the current month, including:
Total tweets, impressions, profile visits, new followers, and mentions

Your top follower, who has the most reach in your network each month

Which tweet mentioning your name ("mention") had the most engagement
Scroll down to see the same details for previous months.
Tweet activity
This dashboard provides metrics for each tweet in the last 28 days. You can see impressions, engagement, and engagement rate by tweet. Click on an individual tweet to get the details on engagement broken down by likes, link clicks, retweets, or replies. You can also see the day-by-day breakdown of total lkes, link clicks, retweets, and replies.
Audience insights
This is one of the most useful dashboards for insight on your followers, their behaviors, and interests. Smart marketers can use this information to better understand the kinds of content that resonates best with their audience.
The dashboard is broken down into 5 tabs:
1) Overview
See how your audience has grown over time, as well as gender breakdown, household income and net worth. Other features include:
Interests (e.g., technology, politics, financial news, etc.)

Consumer buying style (e.g., premium brands, gluten-free, healthy living, etc.)

Wireless carrier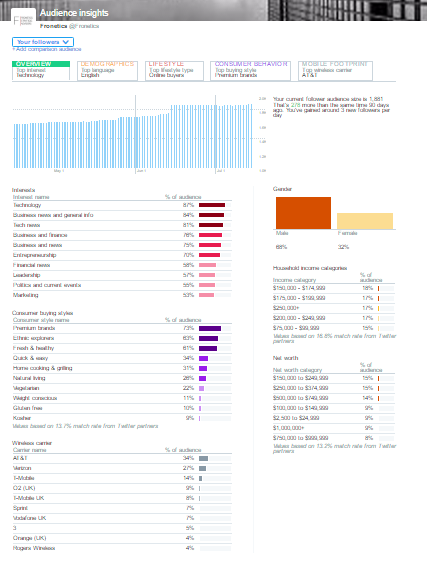 2) Audience demographics
This tab tell you about:
Gender

Country and region

Language

Household income, net worth, and home value
3) Lifestyle
Get insight into your followers regarding:
4) Consumer behavior
Learn about your followers' buying styles:
Aftermarket auto buyer type (including the last time they purchased a vehicle)

Consumer buying style

Consumer goods purchases
5) Mobile footprint
Discover information about your followers' mobile behaviors:
Wireless carrier

Device categories (device type) and mobile/desktop breakdown
In addition to seeing this information for your followers, you can also filter by organic audience and the entire Twitter community to compare.
Events
Events gives you insights into how the Twitter community is discussing certain events or trends, like the Republican National Convention, Tour de France, Independence Day: Resurgence, or Throwback Thursday. Click on an event to learn about the audience that's engaging in conversation about that topic.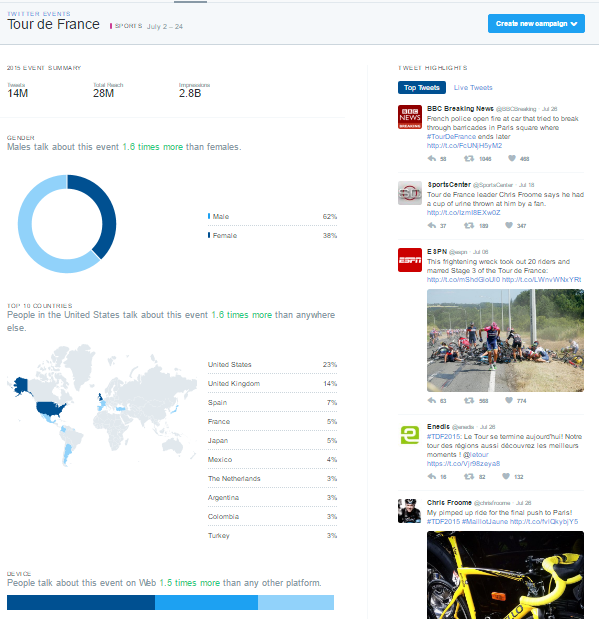 Videos
The videos dashboard collects metrics on your video content. In addition to views, learn how long users are watching your videos and where users stop watching.
Twitter cards
Twitter cards allow you to include rich media in your tweets, and this dashboard helps you track how that content is being shared. You can view the following features:
Snapshot: An overview of how your content is performing on Twitter
Change over time
Sources: The most popular platforms from which users send tweets linking to your content (e.g., TweetDeck, Twitter for iPhone)
Best practices: Personalized tips for improving your content's performance
Campaign dashboard
If you are using Twitter Ads, the campaign dashboard allows you to track the results of your ad campaigns. Check how your ads are performing in terms of:
Impressions: This is how many times your ads have been seen by Twitter users.
Results: These are the actions that are tied to your objectives. For example, if your goal is website visits, the results tracked will be link clicks.
Engagement rate: This is the number of impressions for your ads, divided by the number of results.
Cost per result: This is how much you're paying, on average, for each relevant action people are taking from your ads.
You can see these results across all campaigns, or segmented by:
Your different objectives: See the average results for your website clicks campaigns, or the average results for your followers' campaigns.
Individual campaigns: See how specific campaigns are performing against your goals.
Individual tweets: See which combinations of copy and creative are contributing the most to your campaigns.
Targeting criteria: See which of your targeted audiences are responding the most to your ads.
Other features
Conversion tracking
Set up conversion tracking to follow what happens after users view your ads. This way, when users click on one of your links, retweet, like, or simply see your tweet and then go to your site, you'll know where they came from.
Get high-performing tweets in front of a larger audience with Quick promote. Choose your tweet; click "Promote;" target a location (worldwide, country, state/province/region or metro area); and select your budget.
Related posts: