Archive for Sarah Collins
---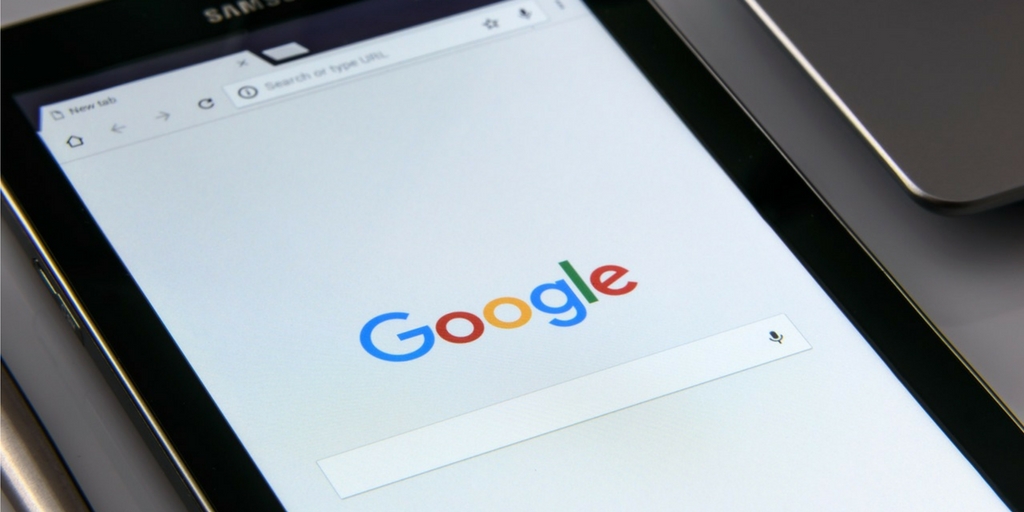 In April's social media news, changes are coming down the pike for Google, LinkedIn, Facebook, and Instagram.
April has been an interesting month for social media news. Google, LinkedIn, Facebook, and Instagram all announced changes to their core products that will affect businesses using these platforms for social engagement and/or advertising.
Make sure you're following our blog and/or social media pages to get our monthly updates on changes that may affect your social marketing program.
Google may be rolling out ad blocker for Chrome
Although its business model largely depends on advertising, Google is considering putting a stop to ads that are ruining users' experiences. A potential ad-blocking feature on its Chrome browser would identify unacceptable ads based on standards set by the Coalition for Better Ads in March. Google could roll out this new feature in the next few weeks or choose not to move ahead with it at all — either way, the company is declining to comment.
LinkedIn introduces trending storylines
Storylines are now bringing user interests and the most important stories in their industries to the daily newsfeed. The algorithm includes several perspectives, such as "relevant influencers and news publishers to people in your network." Each storyline also has a unique hashtag associated with it, so users can join in on the conversation and expand their networks based on common interests.
Facebook is moving closer to virtual reality
At the F8 developer conference, Facebook announced the release of Facebook 360 Capture SDK, a toolkit that makes it easier to capture and share virtual reality video. The 'Book's engineers are calling this new process "cube mapping," which is more efficient and has better image quality than standard 360 video. "We look forward to seeing VR 360 selfies, experiences, e-sports, and more—all in 360," said Facebook product developers in a mid-April blog post.
Instagram launches offline browsing
Instagram currently downloads images on the fly, querying parent company Facebook's servers for new content when the app is launched. The updated app, however, will tap a cache instead. It will store any browsed images and will automatically update when internet becomes available. Users will also be able to write comments, like and save photos, and unfollow and follow anytime, as Instagram will queue offline actions to execute when next online.
Facebook Stories expands globally
Facebook Stories are short, user-generated picture and video collections that disappear within 24 hours. Users can add different filters and overlays to content using the in-app camera. A simultaneous messenger update, called Direct, allows users to send photos and videos that disappear after a short time to friends. This popular Snapchat-like format has proven very successful on Instagram, which now boasts more than 150 million Stories users across the globe.
Related posts:
Archive for Sarah Collins
---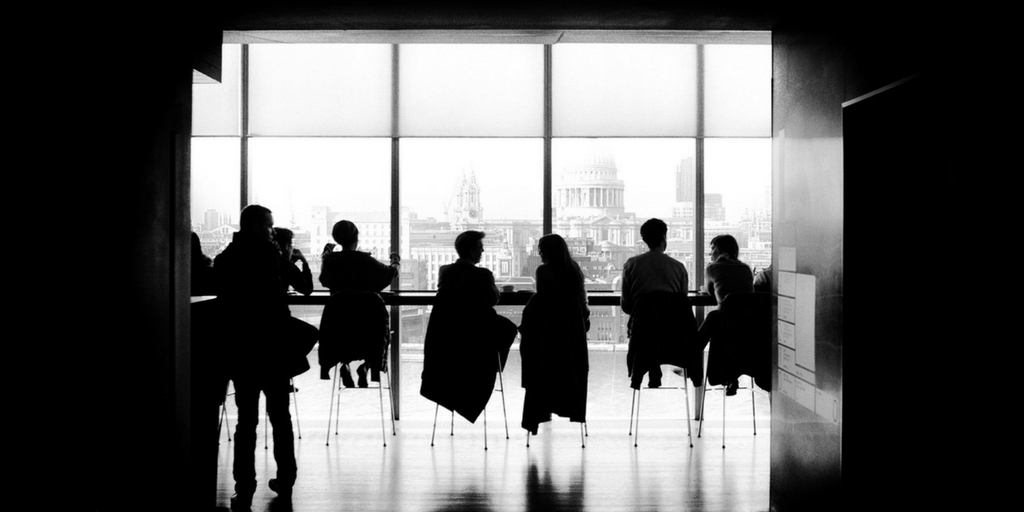 Our series by MBA students and graduates at Peter T. Paul College of Business and Economics highlights some of the most pressing issues in supply chain management today.
A few years ago, the Wall Street Journal called supply chain management the "hot new MBA." Many universities have been introducing related degree programs, majors, and concentrations in response to a growing demand for new hires with supply chain expertise. Graduates of these programs are heavily recruited by employers, which is helping to attract ambitious, young talent to the industry.
Fronetics had the opportunity to collaborate with some of these rising stars by inviting MBA students from the University of New Hampshire Peter T. Paul College of Business and Economics to author guest posts on our blog. They covered a variety of pertinent topics, from the Internet of Things and Big Data to pet food and Chipotle. Their pieces are summarized below.
In the coming weeks, we'll be partnering with another MBA class at UNH to author a second series of posts covering some of the most pressing issues in supply chain management today. Make sure you receive our blog e-newsletter (sign up to the right) or follow us on social media so that you don't miss out.
Steve Mondazzi writes about how the Internet of Things is now being used to improve factory workflow, increase material tracking, and optimize distribution to maximize revenues. Everything from turning lights on and off to security systems can be controlled from your smartphone, and that technology is moving to the manufacturing industry. Mondazzi examines Mark Morely's theory that the IoT will impact the industry in three main ways: pervasive visibility, proactive replenishment, and predictive maintenance. He also explores hurdles to implementation — such middleware and a common protocol for businesses regarding IoT. Read article
Mikayla Cadoret focuses on the barriers to entry in the pet food industry. New brands have three options: manufacture product themselves, choose a co-packer who uses a private label, or choose a co-packer who will manufacture the food to the specifications of the brand. She discusses the challenges of those choices as well as high-profiles recalls resulting from co-packer error. She recommends strategies that companies implement to keep tabs on co-packers' sourcing and manufacturing. Read article
Nicole Brooks explores Amazon's mission to be earth's most consumer-centric company. The e-commerce giant not only offers low prices, it also exceeds consumer expectations and shifts industry standards with benefits like same-day shipping. Brooks examines Amazon's biggest technological assets, and looks forward to up-and-coming innovations like Kiva robots in warehouses, drones, Prime Air, and Amazon Business. Read article
Corey Ducharme discusses the traditional four-step problem-solving method and how it isn't effective in solving needle-in-a-haystack issues resulting from limited business resources. Six sigma can address these issue with its six-step process. With the addition of an analysis phase, solutions become more effective, leading to better results and higher revenue for businesses. Read article
David Chadwick explores whether advances in radio-frequency-identification technology (RFID) will render humans obsolete in the supply chain. RFID could dramatically improve efficiency and accuracy in warehouses by reducing the need for human interaction. But it is uncertain to what degree this technology will be implemented in all aspects of supply chain management. Read article
Dario Cavegn discusses how increasing size and complexity of global supply chains open them up to increased risk. Supply chain disruptions can vary from insignificant to extremely threatening. But regardless of disruption size, supply chains can remain resilient with a business continuity plan, which acts as a road map to continue operations during or after a disruption. Cavegn outlines the development process from analysis to feedback. Read article
Josh Hutchins explores the limitations of big data. The real value lies in the analytics applied to the data. As an example, Solid Gold Bomb drove its prospering t-shirt business into the ground from an oversight and misapplication of data. Hutchins concludes that companies must have an intimate understanding of big data applications to avoid a similar fate. Read article
Michael Hickey discusses third-party logistics providers as a resource for a company's operations arm. 3PLs offer an outsourcing opportunity for order fulfillment, inventory and warehouse management, as well as transportation of finished goods. But businesses should ask themselves these questions when determining whether a 3PL is a good fit for their needs. Read article
Sarah Hebert discusses Chipotle's high-profile pork-supplier conundrum. The chain cut their pork supply by a third due to a supplier's violation of their animal welfare standards. While this affected sales by 7-8%, Chipotle embraced the situation as a strategic PR opportunity. But behind the scenes, the company was scrambling to address long-term supply concerns associated with its rapid growth. Hebert asks, "At what point do you scale back the growth for the sake of maintaining brand integrity?" Read article
Connor Harrison discusses GM's recall of 2.6 million vehicles. The company's faulty ignition switches were linked to 13 deaths and 31 front-end collisions, but the company managed to contain the crisis. Harrison examines the root causes of the issue, including faulty ignition switches from GM's supplier Delphi, a strained business relationship, and legal complications. Read article
Related posts:
Archive for Sarah Collins
---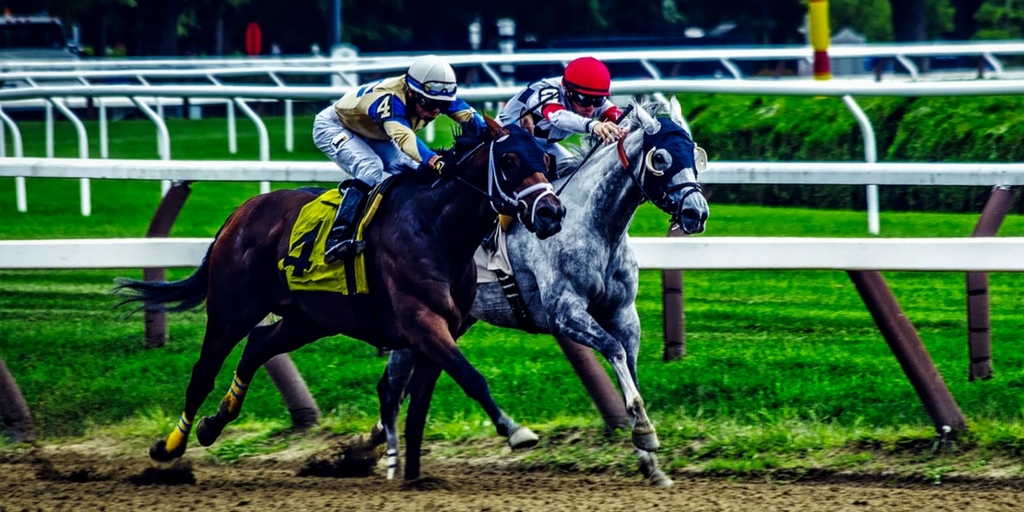 These online benchmarking tools can give you insight into how your industry peers are performing on social media, in keyword searches, and more.
Senior Director of Strategy Kate Lee recently wrote about the importance of benchmarking your marketing performance against your competitors. To define success within your market and industry, you need to look outside what's going on internally and compare yourself to your peers. This will also help your company identify threats and strategic opportunities.
Benchmarking gives you a context to understand how your marketing efforts are paying off. But running another set of reports and keeping track of all those metrics could be a full-time job within itself — and ain't nobody got time for that.
The good news is there are some really effective tools available for marketers to quickly, even automatically benchmark their performance against the competition. Let's take a look at three of these platforms below.
3 tools to benchmark your performance
1) BuzzSumo
BuzzSumo's slogan, "Add value, be uncommon," exemplifies its mission: to assist companies in creating the most relevant content for their individual audiences. The comprehensive content tool offers insight on what topics are trending, which influencers have the most reach, and more.
The competitor research feature will be of particular interest to those hoping to do some competitive benchmarking. It offers competitive intelligence, such as:
What content is getting traction for my competitors?
On what networks are they having success?
Who is sharing their content?
How does our content compare?
Overall this site will save you time that you would have spent compiling and analyzing data about you and your competitors.
Pricing: BuzzSumo's pricing varies from $79-$599 per month, but there's a free trial option to help you decide if Buzz Sumo is right for your company.
Ease of use: There's a lot of information to digest, but the compelling data displays make it as easy as possible.
Clients: Rolling Stone, Expedia, National Geographic, IBM, Capital One
2) Serpstat
Serpstat identifies itself as the "growth-hacking tool of marketing" and the "all-in-one SEO platform for professionals." It offers an abundance of insightful features to view your data in comparison with your competition. You can find answers to the following questions:
What keywords are placing your competitors in the top search results?
What does your competitors' AdWords and paid search look like?
What does your competitors' strategy look like in regard to their budget, ad positions in search results, and cost-per-click for AdWords?
Pricing: Serpstat ranges anywhere from $0-$299.
Ease of use: While Serpstat provides an overwhelming amount of information, their 24/7 user-friendly chat feature makes things a little easier. They also offer a completely free demo via Skype or Google Hangouts in as little as 20 minutes.
Clients: Yves Rocher, Gift Baskets Overseas, GL Marketing
3) Rival IQ
Rival IQ offers "digital marketing analytics with a competitive edge." Essentially, it allows you to compare your performance in social media, keyword ranking, and content against other companies. You also learn when growth in those categories happens for your company, as well as what is driving it. It answers:
What do your social media metrics (followers, likes, etc.) look like versus your competitors?
What do your competitors' social biographies look like, and what are they changing?
What do the "best" social media posts look like across your competitive landscape?
Pricing: anywhere from $299-$799. They'll even work with you to create a customized package. A free trial is also available.
Ease of use: While the information presented is extensive, it is displayed in a way that makes it easy to digest. According to New York Times best-selling author Jay Baer, "Rival IQ is a game-changer. Incredibly useful intelligence about the digital activities and successes of your competitors, delivered quick, easy and smart."
Clients: Studio Science, the Media Flow, Convince & Convert
These three benchmarking tools can help your business gauge how you're fairing against the competition. The right one for your company could give you a competitive edge, helping you surpass your goals — and your competition.
Related posts:
Archive for Sarah Collins
---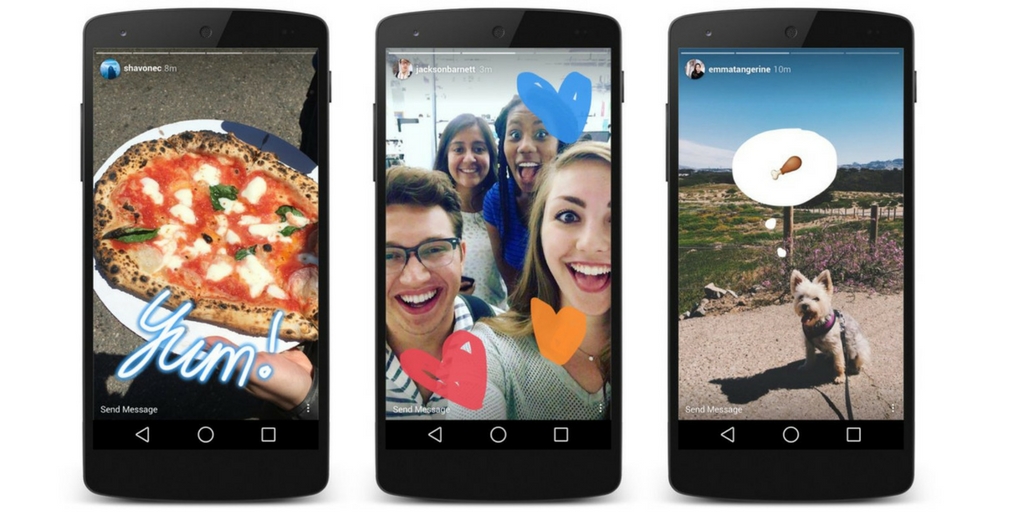 Instagram Stories offer an on-trend platform for delivering targeted content to B2B buyers and building brand awareness with potential customers.
If you haven't considered using Instagram as part of your social media marketing program, it might be time to change your mind.
As of December 2016, Instagram had over 600 million monthly active users, about half of whom are between the ages of 18 and 29. Why should supply chain and other B2B marketers pay attention to the social networking preferences and behaviors of millennials? Because 73% of millennial workers are involved in decisions to purchase products or services for their companies. Welcome to the new generation of B2B buyers.
What's more, Instagram's recently launched feature, Instagram Stories, offers marketers a new platform for content delivery that is wildly popular with this generation. But unlike other networks with short-term video-sharing opportunities (ahem, Snapchat), Stories can have a polished, professional feel that well suits B2B brands.
What are Instagram Stories?
Instagram Stories are sequences of content that a user posts to his/her Instagram account over a 24-hour period. Besides photos, Stories can include videos, live and prerecorded, as well as Boomerangs, seconds-long motion clips that play forwards and backwards. The content plays as a continuous feed, creating a narrative about the user's day — hence the term "Stories."
Users may also customize their Stories with various design tools. Swipe to explore different filters, or add customizable stickers with time, weather, location, or even holiday greetings. You can also use a drawing tool to create your own masterpiece on your photos or videos.
Audiences can view the Stories of the users they follow within the 24-hour window after they are posted. They can find users with active Stories by scrolling the user icons at the top of the app. Or users can tell their followers that they've posted a story by tagging them, which notifies them through a direct message.
How you can supply chain and B2B marketers use Stories?
Instagram Stories aren't just for friends showing friends what they've been up to. They're a creative content-delivery platform that helps build rapport with followers, grow brand awareness, and educate potential buyers.
Here are 5 ways marketers might use Instagram Stories to engage their target audiences.
1. Deliver special offers and limited sales
Take advantage of this channel of communication to give special offers to followers tuning into your Stories. The time sensitivity of the 24-hour period will urge your buyers to engage with your Story and act quickly before the offer expires.
Direct followers to a special landing page or include a code right in the Story. As Social Media Examiner puts it, "The scarcity of Instagram Stories gives them power."
JCrew's promotion of the new Jane in Pink sunglasses offers an example of the clever use of Instagram Stories. The brand posted a combination of GIFs and photos teasing the pink sunglasses before announcing that there were a mere 50 pairs available for purchase through a link in its bio. This caused half of the merchandise to sell out in two hours.
2. Sign in for a takeover
Arrange to take over the Instagram account of a partner company or customer. It's a fun way to draw attention from an existing, built-in audience. And it provides a mutually beneficial exchange of value for both parties.
As explained by media executive Gary Vaynerchuk, account takeovers offer a "backdoor approach to accessing new demographics." The strategy is about "deepening relationships, gaining exposure, hacking distribution, and raising awareness."
What's more, account takeovers don't require partners to hand over sensitive login information.  Simply send your content to your partner to upload. It's win-win situation that allows both parties to reach a new audience and share new content with ease.
3. Go behind the scenes
This is a great way to humanize your company and let you customers see and experience your brand personality. Capture candid photos of meetings. Take your followers on an adventure or an offsite task. Have a new product? Share a picture of the early designs or the production process. It's a way to get followers excited and intrigued as to what happens behind the doors of your company.
Happy Socks, a Swedish sock and underwear retailer and manufacturer, does this well. It features videos of what's going on in the office, birthday celebrations, and other candid moments.
4. Q&As
Get really personal with your customers by answering their questions via 10-second videos. One of Instagram's community managers, Jeffrey Gerson, did this and found it to be a great success. This allows your viewers to feel as though they are really being heard since they are watching you talk about their questions as opposed to just reading typed answers online. It's also a great opportunity to showcase the personalities of your employees and social media team while directly interacting with your audience.
4. At a loss? Ask your followers!
Give the people what they want — They may have some great ideas that you'd never considered. Survey your followers by posting a graphic of some options while leaving it open-ended as well. Have them respond in direct messages or comments with what they want to see from your social media. For example, Red Bull had their audience send the thumbs-up emoji in direct messages through Instagram Chat for the Story topic they most wanted to see published.
These five options provide your team with a starting point to begin exploring Instagram Stories. It's an exciting tool to add some creativity and have some fun with your social media strategy.
Related posts:
Archive for Sarah Collins
---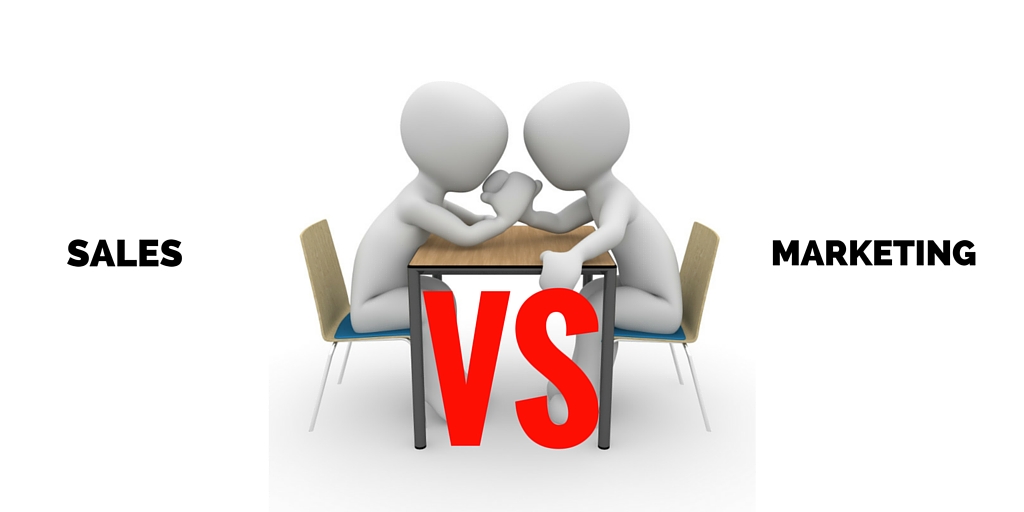 Editor's note: Sarah Collins is a summer intern at Fronetics Strategic Advisors. She is a rising sophomore at James Madison University, College of Business studying Marketing. You can find her on LinkedIn.
Aligning Sales and Marketing helps companies achieve 20% higher annual growth rates and improves deal closings by 67%.
"What do you think you'll do with that?" is the question that, more often than not, succeeds me stating that I'm a marketing major. Uh, market? I guess? I'm the kind of student that usually has it all figured out. There's always a game plan, so to speak, but this time around I had some figuring out to do.
That's where Fronetics came into play for me. I went into my first intern experience looking at it as a giant learning opportunity. As I began, one of the first things that surprised me was that there were sales people in a marketing office. Little did I know, this is the ideal situation in the industry. Finally, the advice that a mentor gave me — "Take sales classes. You'll thank me later." — made sense. Marketing and Sales are like the Batman and Robin of the business world: Results are best when they're working together.
What's the reasoning behind aligning Sales and Marketing?
Through my research, I've learned that aligning Sales and Marketing goes back to a basic business concept, the buyer process: awareness, consideration, decision. The ultimate goal in business is essentially the same across the board. Sell and provide your product or service to your target audience. In order to achieve this, it's best to focus on what the buyers' immediate needs are at each individual stage of the buying process, and Marketing and Sales excel at different stages of this process.
It relates back to my economics class. Countries will always specialize in what they have the comparative advantage in because, when those two countries trade, they both end up with more than what they would have produced on their own. So Marketing and Sales specialize in their own stages of the buying process, and, in the end, they're both better off.
HubSpot gives a great example. It wouldn't make any sense for Sales to try to sell the product to a lead that has entered the awareness stage. At that point, the lead is only looking for specific information. It's a strength to know where the customer is at and who is best fit to assist.
Why should you believe me?
According to ZoomInfo, only 8% of companies have strong alignment between their sales and marketing departments. Those that are aligned correctly statistically achieve a 20% higher annual growth rate and are 67% better at closing deals. As Articulate Marketing puts it, people are too informed in this day and age to tolerate even the slightest gap in what different departments tell them. The sales process has changed because the internet has given people access to so much information, and companies need to adapt accordingly.
Marketing and Sales are still two different entities.
While the two departments desperately need to be aligned well, there is no denying that they are, in fact, different. Sales generally has short term, tangible goals — such as new-client generation — while marketers are looking farther ahead at goals that aren't quite as easy to measure.
The movie The Wolf of Wall Street offers a fantastic demonstration of how Sales works. Jordan Belfort (Leonardo Dicaprio) asks his friend Brad to sell him a pen. Brad simply says, "Write this down." Mr. Belfort now has an immediate need for the pen. Salespeople have the ability to create this need for the buyer.
In an article by the Tronvig Group titled The Difference Between Sales and Marketing, James Heaton states that, in contrast to Sales, "Marketing should put forth an offer that meets the buyer's needs right at the place and time of the sales opportunity. The most effective marketing is therefore about communication, not manipulation." It's when these differences between Sales and Marketing finally begin to work together that all the bases are covered, and the magic begins to happen.
How should companies align Sales and Marketing?
There are two main ways: strategically and physically.
Strategic Alignment
You can ask Sales and Marketing to collaborate in defining a lead generation strategy. This way the two departments aren't getting frustrated with each other. Marketo highlighted three ways to do so.
Lead Scoring

can be incredibly helpful in understanding which leads are most interested and how good of a fit their company is for your business. These scores are only helpful if Sales and Marketing have worked together to create mutual understanding of the system.

Lead Generation Metrics

need to be understood by both. It won't work if marketing doesn't understand what is qualified as a SAL (Sales Accepted Lead) and SQL (Sales Qualified Lead), or if Sales doesn't understand what makes up an MQL (Marketing Qualified Lead). A mutual understanding will increase efficiency because each department knows exactly what the other is looking for.

Service Level Agreements

can ease the process by outlining each phase of the cycle. For example, when an MQL is handed off to the Sales team, how long does the Sales team have to get in contact? What if they don't at all? If the system becomes automated enough, you can expect a higher level of performance because the system will provide documentation on how someone became an MQL, and sales will have a record off their contact.
Physical Alignment, aka the Office
The physical layout of the office is also crucial. A study done in 2015 by CEB found that when employees are satisfied with their physical work space, they are 16% more productive and 18% more likely not to quit. Harvard Business Review found the open-concept office, having Sales and Marketing in the same space, resulted in more successful communications. One pharmaceutical company even found that the sales jump was more than 20%, $200 million in revenue.
The statistics are all there showing how detrimental or incredibly helpful aligning Sales and Marketing teams can be.
So have I exactly figured out the answer to my question? Not completely, but there's still time. What I have learned is that the only choice to make regarding Marketing and Sales is that there is no room for competition between them, and I should definitely be mixing a sales class into a semester or two. Learning early that Sales and Marketing are both essential to each other and gaining experience in both skillsets could be just the competitive edge I need for my future. Lucky for me, there's three more years of learning to be had.
Related posts: