Archive for the "Logistics" Category
---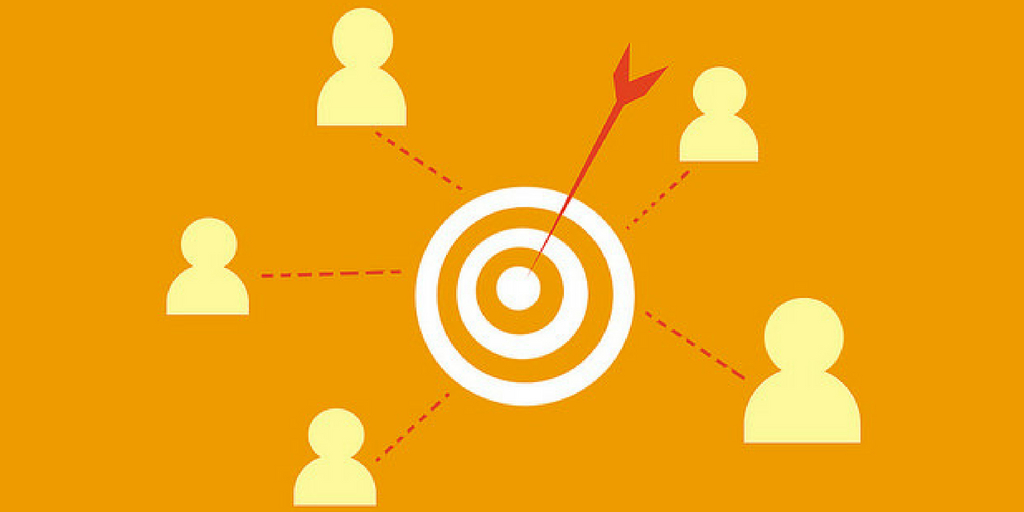 The first step in an effective lead generation campaign is creating valuable offers to convince website visitors to entrust you with their contact information.
Welcome to part one of my series on effective lead generation.
In this four-part series, I'll guide you through the four most crucial components of the creating an effective lead-generation and lead-nurturing campaign. And I'll help you tailor your strategic marketing objectives to generate a high volume of quality leads.
Today, we're looking at how to create valuable offers, the first step in converting a website visitor into a lead.
Offering value
To generate a lead, you need to convince visitors on your website to give you their contact information — and this takes work. You can't simply expect them to generously hand over their personal information. (Don't we all get enough emails?!) This means you need to tempt them with something they really want, which you give them in exchange for their contact info.
You may be asking, what will my audience find valuable? And this is where your content comes into play.
Well-written, high-quality content is always more effective at generating leads than an overt sales pitch.
Click To Tweet
One of the fundamental principles of content marketing is that your expertise is just as valuable as your products and services. Well-written, high-quality content is always more effective at generating leads than an overt sales pitch.
Creating valuable offers
When designing your content, keep these three questions in mind:
1. What does my audience need?
It might seem like a basic consideration. But before you jump with both feet into creating an offer, take a step back and really consider the needs of your audience.
This is a good time to check out other industry blogs, social media, and online forums like Quora. What kinds of questions are your prospective buyers asking? What problems are they facing, and how can you help them?
2. How do I best serve the information I'm presenting?
Once you have a clear, well-researched idea of what your audience needs, think about what format best serves the content you'll be offering them.
Depending on how your information should be structured, valuable content offers could be industry reports, guides, infographics, free consultations, product demonstrations, discounts, or webinars. You'll often find that you can repurpose your existing content into an exclusive new, valuable offer.
3. How do I let my audience know that my offer is valuable?
So you've figured out what your audience needs, and created and structured a content offer to meet that need. Now it's time to let your audience in on the secret.
The higher the perceived value of an offer, the more irresistible it becomes. And a big part of what we perceive to be valuable is about exclusivity and high demand.  
To create this feeling of exclusivity and demand, use elements like:
Limited-time offers

Limited quantities

X number of people have seized this offer

Content that matches current trending topics

A title that hooks interest
When you create an offer that your target audience perceives as truly valuable, your lead-generation efforts will begin to grow exponentially.
What tips do you have for creating valuable offers?
Related posts:
Archive for the "Logistics" Category
---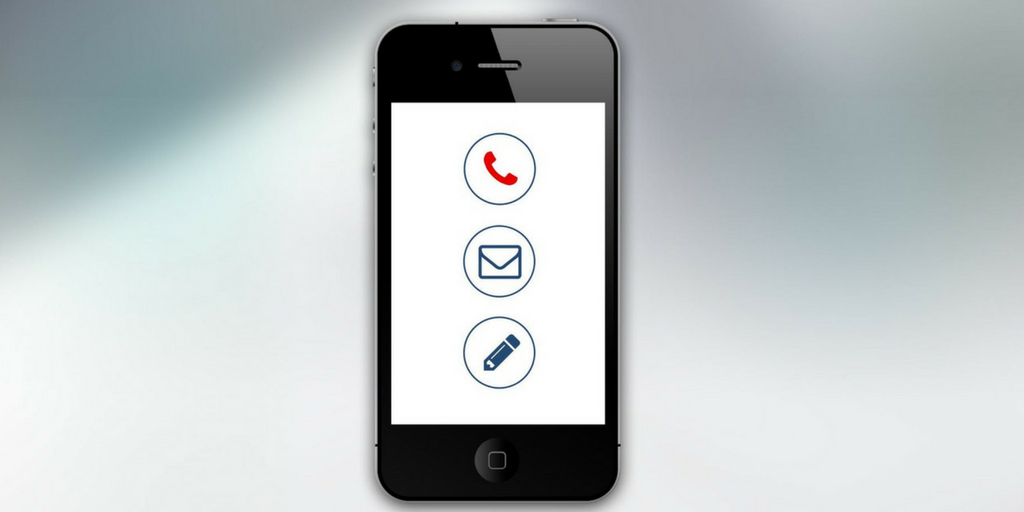 For effective lead generation and lead nurturing, you need to create offers your audience finds valuable, calls-to-action to drive them there, a landing page to convert them, and a form to gather their information.
Your strategic marketing objectives boil down to one basic mission: to generate a high volume of quality leads. But productive lead-generation and -nurturing campaigns consist of many interconnecting layers. It can get complicated quickly.
You have to have certain tactical elements for lead generation and lead nurturing in place in order to convert the growing number of visitors into your website in to sales leads.
Click To Tweet
Content marketing, when done right, is an inexpensive, extremely effective way to generate and nurture leads. But, as I recently wrote, even the best content marketing strategy won't do you much good if your website stinks. You have to have certain tactical elements for lead generation and lead nurturing in place in order to convert the growing number of visitors into your website in to sales leads.
For this reason, I've written a series outlining the said tactical elements and best practices for each. We'll post them to this blog over the next week for your reading pleasure, so stay tuned. In the meantime, here's an overview of the 4 components of effective lead generation and lead nurturing.
4 components of effective lead generation and lead nurturing
1) Something to offer 
Firstly, you need something to offer your audience that they will perceive as high in value. That means you must offer them information, expertise, or entertainment that they cannot (easily) get elsewhere. Here's where content comes into play.
Depending on what will best serve the particular information you're presenting, valuable content offers could be industry reports, guides, infographics, free consultations, product demonstrations, or discounts. It's crucial that this content be impeccably researched, written, and presented.  
2) A call-to-action 
A call-to-action is exactly what it sounds like. You invite/tell your audience to take action to receive your high-value offer. It can be a line of text, an image, or a button. In any format, the call-to-action links the potential customer to a landing page to download what you have to offer.
3) An awesome landing page 
When your potential customer reaches your landing page, where your content can be downloaded, he or she has already demonstrated interest in your brand by engaging with your call-to-action. What they find on the landing page should assure them that they made the right choice, and that the content they are about to download is going to relevant, interesting, and valuable.
4) Forms to gather the lead info
Think of this whole process as a bargain: The prospect gets your high-value offer, packed with the valuable content you've created. And you get his/her contact information. The form is the means by which you will obtain that contact information from the prospect.
Asking for the right information is key. This is what gives you the tools to begin the lead nurturing process. We'll get more into this in our next posts.
Over the next several weeks, we'll explore each of these four components of effective lead generation and lead nurturing in detail. We will guide you through the principles of creating and optimizing offers, calls-to-action, landing pages, and forms so that you can generate and nurture the increasing number of leads that are visiting your website.
Related posts:
Archive for the "Logistics" Category
---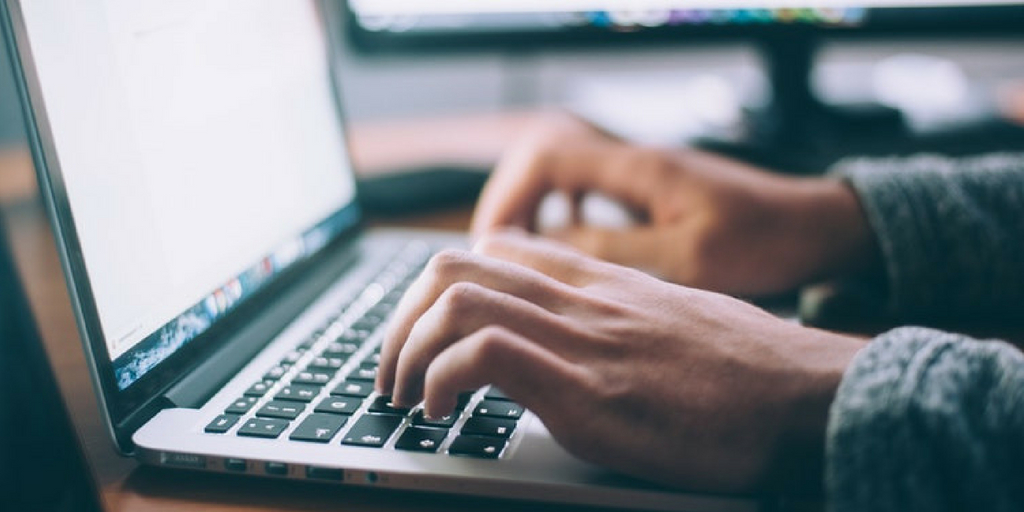 Meta descriptions help boost your SEO, driving more traffic to your posts and more quality leads on your website.
You're trying your best to become an expert in SEO optimization. You're working hard to create valuable content, finding visually pleasing images to accompany your posts (and adding alt text), and using internal and external links throughout. But many of us marketers fail to acknowledge the importance of a strong, interesting meta description.
What is a meta description?
According to Wordstream, a meta description (sometimes called a meta description attribute or tag) is an HTML element that describes and summarizes the contents of your page for the benefit of users and search engines. Broken down into laymen's terms, this means that meta descriptions are a short snippet of text that appears on a search engine results page (SERP) under your page title to describe to readers exactly what your content is about.
Why are meta descriptions important?
A strong meta description can draw visitors to your content. As they scroll through organic search results, your meta description is their first glance at what they can expect from your page, making it a very visible part of search marketing. A compelling meta description gives you a brief overview of what the content is about, as well as a convincing reason to click on the link to your page.
As visitors scroll through organic search results, your meta description is their first glance at what they can expect from your page, making it a very visible part of search marketing.
Click To Tweet
Sounds pretty simple, right? Writing persuasive meta descriptions can actually be quite challenging.
The character-count limit, which depends on your content management platform, keeps your descriptions to not much longer than a tweet. It's a lot of pressure for marketers to come up with short but captivating snippets as to why a reader should click on your page. Hence why most marketers tend to glance over this key factor in SEO optimization.
Here are five tips to help you start writing better meta descriptions and increasing your click-through rates quickly.
5 tips for writing better meta descriptions
1. Keep it to 155 characters.
According to Moz's research team, the optimal character length for meta descriptions is 150-160 characters. Anything longer and most search engines will cut off your description.

As you can see above, longer descriptions that get cut off don't give readers a full picture of what your page is about. It's important to keep to the optimal character count, giving readers a clear understanding of why they need to visit your page.
2. Read, read, and read again: no grammatical errors.
This seems pretty straight forward, but grammatical errors in a short description are bad. Really bad. Make sure you go back and read (and reread) your meta descriptions before you post them. And don't be afraid to ask your coworkers to double check your work — sometimes it's hard to see errors in your own writing. Your descriptions are a direct reflection of your content and therefore need to be flawless.
3. Don't shy away from offers.
We've all seen a meta description that adds "30-day trail free" at the end. And why not? Essentially, a meta description is a hook for visitors to click on your page. Incentives are a great way to help your page stand out from the competition. Including short call-to-actions or offers in your description lets visitors know what's waiting for them when they visit your site. It's a great way to boost your content and get the most value from your meta descriptions.
4. Beware of Google AdWords.
Google AdWords is a form of paid advertising that prioritizes paid ads over organic search results. This is great if you're paying for advertising. But if you're like many marketers, you're hoping to be at the top of the search results because you're working hard to optimize your content. Because Google now posts the top four search results through AdWords, your content has to work harder to get to the top of the search results lists, making your meta descriptions more important than ever.
Focus on writing descriptions that provide value and invite readers to click on your site, other than trying to sell yourself. A more natural, inviting meta description will help you stand out against the paid ads also appearing in the search results.
5. Test and change.
As with all aspects of content marketing, your efforts should never be stagnant. It's imperative that you track, test, and change your game plan according to how well — or, in some cases, how poorly — the efforts turn out.
This absolutely applies to your meta descriptions as well. Don't be afraid to search your keywords and compare competitors' meta descriptions against your own. Adapt what you're doing to what is driving the best results. Do descriptions with offers gain more visits? Are your descriptions coming across as uninviting? Make adjustments along the way until you find what works best for you.
Have you given much thought to your meta descriptions? What tricks have you used?
Related posts:
Archive for the "Logistics" Category
---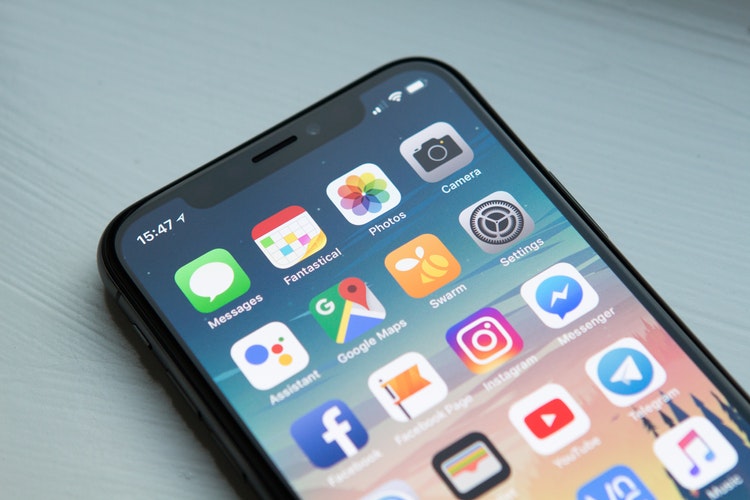 Here are 10 mobile apps for supply chain professionals to get out from behind their desk, streamlining processes right from your smartphone.
Supply chain and logistics professionals are finding mobile applications to be a necessary tool these days. In an industry focused on the transport of products and goods, mobile apps are giving supply chain professionals a new freedom from the confines of their desks.
In an industry focused on the transport of products and goods, mobile apps are giving supply chain professionals a new freedom from the confines of their desks.
Click To Tweet
Gone are the days of the costly, rugged devices that manage warehouse and transport operations over a decade ago. With improved technology and updated applications, these devices have become irrelevant, as supply chain and logistics professionals find these services right in the palm of their hands, and at a much lower price point.
But cost isn't the only driver behind the increased popularity of mobile applications. Other benefits include:
Real-time updates: better control over inventory and operational processes
Portability
Precision monitoring
Speed: increased efficiency and productivity
With increased efficiency comes better customer service
Here are 10 mobile apps for supply chain professionals to be familiar with. Each individual app offers unique solutions to supply chain and logistics processes.
10 mobile applications for the supply chain professional
Logistimo enables anyone to easily manage supply chain and logistics in rural, emerging markets. If you are a retailer, distributor, transporter, or agent, Logistimo can help you get real-time visibility of your inventory and orders, while easily reporting on sales, purchases, and demand information using the mobile application.
Mobile SCM aids in controlling the trade and logistics processes while cutting down on cost. This app can help contribute to your business ROI by monitoring stock movement from the warehouse, customer shipments, and inventory reconciliation.
The LINK application contains features that manage the shipment of ordered goods and generate reports through push notifications, even if the phone is offline. Apart from monitoring, the application aids accessing shipment documents, finalizing the delivery process, and evaluating the overall quality of the service on delivery.
Scandit is an application that enhances the inventory process with an innovative barcode scanning technology. It provides customers with a user-friendly, branded mobile application that puts an entire product catalog at their fingertips. Distributors and vendors can increase order frequency and drive customer loyalty with cross-platform capabilities.
The EazyStock Mobile App gives instant access to everything you need from your ERP system data while you are on the go. EazyStock features powerful inventory dashboards and reports to extend senior leaders, financial controllers, and purchasing managers a 360-degree view of the inventory they carry.
The ServiceMax Field Service App is developed to improve field productivity with any device. Designed from the ground up with field technicians and engineers in mind, it provides a refined interface, consistent access and targeted service workflows. The app offers a range of services from field service contracts, order management, workforce optimization, parts management, social media customer monitoring, customer communities, and analytics.
Kintone's flexible, cloud-based tools offer robust supply chain management solutions for better, smarter workflows. With customizable inventory tools and low-code/no-code development options, users can make this app work for their specific needs on all their devices.
Halo is a collaborative, scalable application helping you accurately measure supply chain performance and make decisions that benefit your bottom line. It offers advanced analytics for better decisions, integrated data quality controls, and complete visibility into your operations.
StockIQ is an application design to track and monitor your warehouse inventory. It will suggest grouped transfers to help you efficiently re-balance your inventory while offering a supplier management module that allows you to use lead times calculated from actual receipt history.
TrackVia's fully customizable supply chain software eliminates manual, paper, or spreadsheet-based workflows and provides you with access to real-time reporting and actionable insights on your key SCM operations. Use TrackVia to streamline processes gaining greater control and visibility around all of your supply chain management processes with web and mobile applications, tailored to fit your unique needs.
What mobile apps for supply chain pros do you recommend?
Related posts:
Archive for the "Logistics" Category
---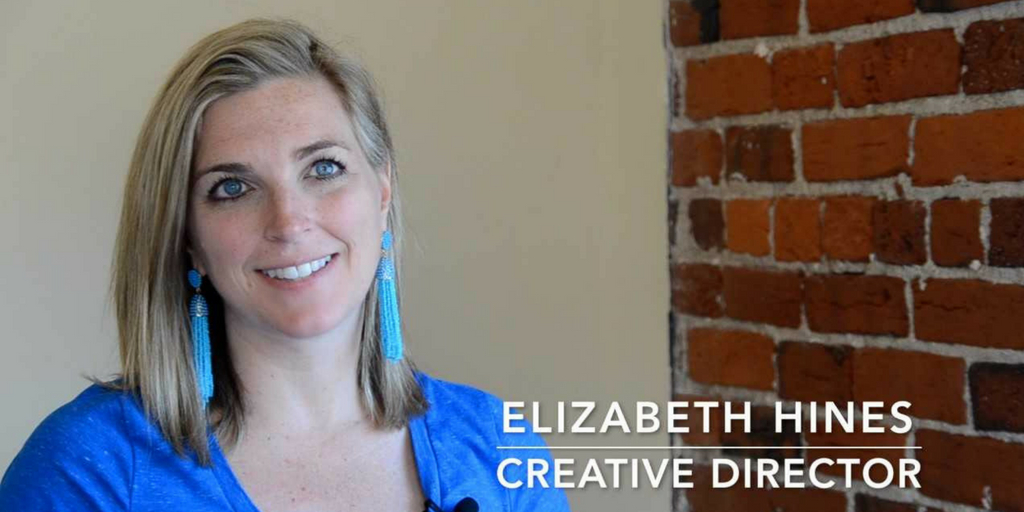 As with many things, blogs improve with age — drawing more traffic, generating more leads, and building more credibility with search engines.
The average lifespan of a tweet is around 15 minutes. And a Facebook post's lifespan is about 6 hours. But the lifespan of a blog post averages two years. TWO YEARS.
80% of our website traffic comes from blog posts that are over six months old. HubSpot discovered a similar trend: 76% of its monthly views came from old posts, as well as 92% of the company's monthly leads!
Click To Tweet
In fact, we find that 80% of our website traffic comes from blog posts that are over six months old. HubSpot discovered a similar trend: 76% of its monthly views came from old posts, as well as 92% of the company's monthly leads!
Why is that? Because, as with many things, blog posts improve with age. Search engines give value to older content that has had more time to accumulate social shares, likes, and referrals from other web pages. The more relevant a blog post proves itself to be to readers over time, the higher it will rank in search engine results.
Optimizing older content
Blog posts also give marketers an opportunity to dust off older content and rework it to be relevant and up-to-date to target audiences. Using analytics tools, marketers can track posts that had high traffic and conversion rates and work on optimizing the content. Updating older posts with new statistics, relevant keywords, and spruced-up calls-to-action will breathe new life into your older content.
Lead-generation tool: your blog
A blog is an excellent lead-generation tool. But, as I've written before, it takes time to generate leads and sales. Patience is a virtue, but it's a particularly difficult one to keep in mind when you're trying to grow business and keep your boss happy.
Your posts need time to start drawing traffic — and then, from traffic comes leads. Here's why blog posts, like a fine wine, will continue to improve with age and why you shouldn't give up on your efforts.
Video: Why blogs improve with age
Takeaway
With high-quality, relevant content, your blog will pay off. You should keep tending to your already published content, particularly those posts that prove to be a consistent source of traffic.
Update information; add links to new related posts or other relevant resources; and seek opportunities to insert or update calls-to-action to current offers and campaigns. Making sure those older, consistently popular posts continue to serve and engage your readers will increase your chances of conversion.
And, don't forget: Something that doesn't get a lot of views in the first week may be a huge traffic source and lead converter in a little time. Many content management systems, like HubSpot, can generate attribution reports, which tell you which web pages users most often visit before converting to a lead. Compare these pages with your high-traffic pages that don't make the list to see how you can create more opportunities for lead conversion on the pages earning the most traffic.
Related posts:
Archive for the "Logistics" Category
---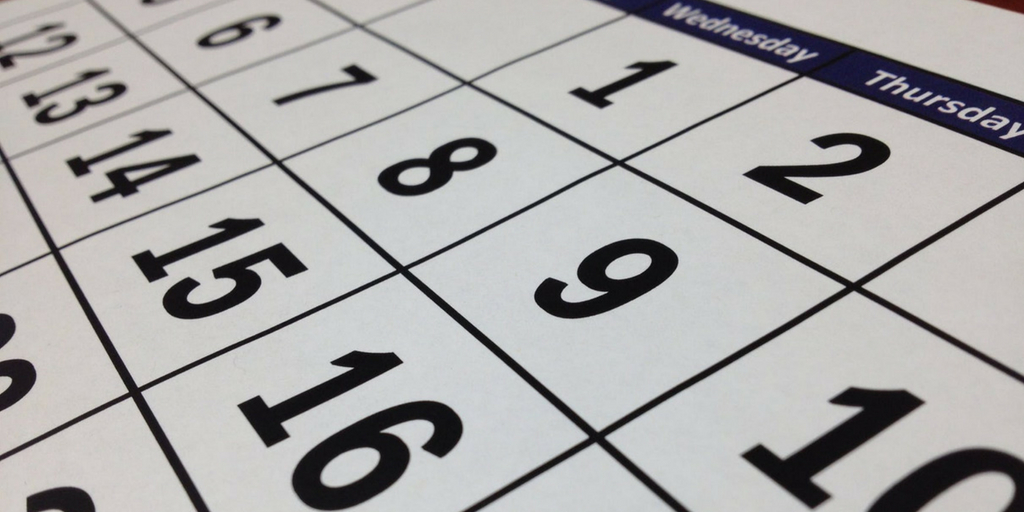 Here are our most-viewed supply chain and logistics blog posts from this year as of July 1, 2018.
Throughout the year, we regularly write blog posts to help our readers stay on top of the latest news and happenings in the supply chain and logistics industries, particularly in regards to content marketing. We hope these posts provide insight, tips, and insider information on how to stay head of your competitors with the consistent publication of quality content.
We've covered some great stuff this year, from new trends (like chatbots) to questions that clients ask  year after year (like how is the industry using social media?). Here's a look at our most popular posts so far this year.
Top supply chain and logistics blog posts from 2018 (so far)
1. 10 Must-Follow Supply Chain and Logistics Blogs in 2018
These 10 blogs are all rich with industry news and the latest trends to keep you in the know. They cover a wide range of topics, from research to strategy, and feature some of the top thought leaders in the field. Read more.
2. 5 Must-Read Books for Supply Chain Leaders
One of the best ways to sharpen your leadership skills is by learning from other leaders' experiences. Leadership books, especially those focused on the supply chain and logistics industries, give valuable insight into the trials and triumphs of your industry peers' encounters. Read more.
3. Top 3 Logistics and Supply Chain Blogs of 2018
You voted, and the results are in! LTX Solution is your number one favorite blog of the year, with "Ellen's Blog" of Women In Trucking and Apex Capital Blog coming in second and third. What remained consistent from previous years is the quality of the content and the consistency of posting by the three winners.  Read more.
4. 7 Supply Chain & Logistics Professionals to Follow on LinkedIn
LinkedIn, with almost 500 million users, is the #1 networking site for professionals. Following LinkedIn members gives you access to their profiles, as well as any original or third-party posts they publish on their newsfeeds. Here are 7 supply chain and logistics professionals to follow for top posts and articles in your industry. Read more.
5. B2B Marketing Trend 2018: Influencer Marketing
One of 2018's fastest growing marketing trends is influencer marketing. Companies will increase their influencer marketing budget to keep up with the competition. 86% of B2C marketers used influencer marketing in 2017, and 92% of marketers that tried it found it to be effective. B2B marketers, on the other hand, have been slower to adopt this new marketing trend. Read more.
6. 6 Reasons Your Supply Chain Employees Are Looking for New Jobs
With the rising demand for professionals in Supply Chain Management and Procurement, there's a lot of employment activity, especially in short-term contracts. This guest post from Argentus covers the subtler reasons that star performers in these functions get the desire to make a move. It's not out of a desire for more money as often as you might think. Read more.
7. Drawing Lessons from Tesla's Supply Chain Issues
A great article last month from CIPS' industry magazine Supply Management dove into some of Tesla's Supply Chain woes, discussing how the company, still considered a visionary in the industry, has gotten into some challenges, as well as some optimistic scenarios for how it can get out of it. Read more.
8. Top 10 Social Media Analytics Tools
Analyzing your social media performance is critical to a successful marketing effort, especially in light of recent changes to Facebook's News Feed. You need the tools to determine what's working and what isn't, as well as the best time to post your content for your target audience. Read more.
9. KFC Ran Out of Chicken in the UK: What Supply Chain Lessons Can We Learn?
More than half of the UK's Kentucky Fried Chicken stores recently closed because they ran out of chicken. A few weeks later, reports are that a number of stores are still closed, with front-line workers being encouraged to take holidays as the company sorts out its deliveries and tries to account for the failures. This guest post from Argentus provides a look at what caused the issues and what supply chain lessons can be learned. Read more.
10. Writing for SEO: Topic Clusters and Pillar Content (NOT Keywords)
I've been hinting — more like, emphasizing — in our recent Writing for SEO series that trying to rank for certain keywords in each blog post you publish is a practice on the way out. You may have been wondering what you're supposed to do instead. This post on topic clusters and pillar content is your answer. Read more.
What supply chain and logistics blog posts have you most enjoyed this year? Are there any topics you'd like us to cover? Please reach out to us and let us know!
Related posts: