Posts Tagged "ROI"
---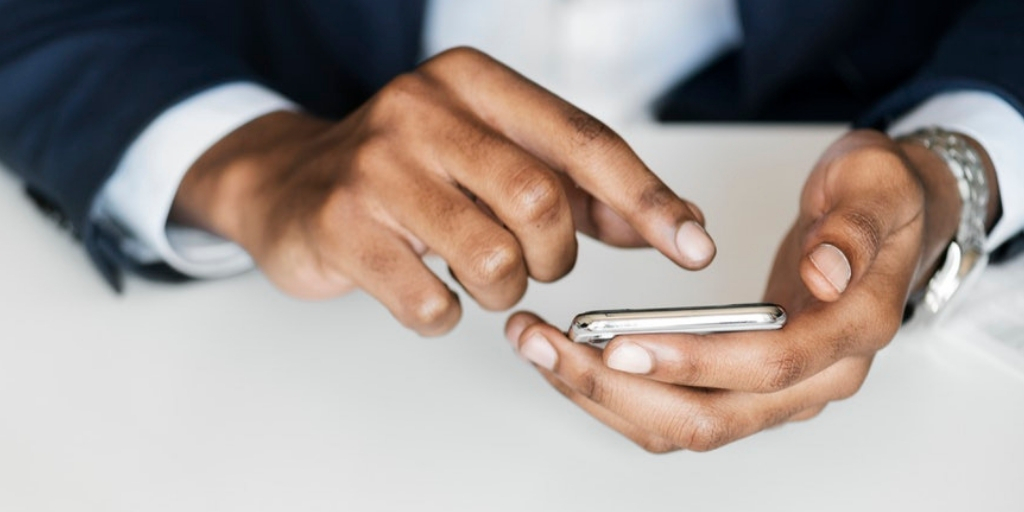 As social networks reaffirm their commitment to keeping their platforms truly social, brands need to evaluate their social media marketing strategies and ensure that they align with what users want to see.
This year, we've seen social networks attempt to take back the "social" element of their platforms by decreasing the reach of brands and businesses (think Facebook News Feed changes). We've thus seen a decline across the board in social media reach.
The 2018 Sprout Social Index shows that people are still using social media primarily for connecting with friends and family. As brands put together campaigns and messaging, they must remember that they are "guests at dinner, not members of the nuclear family: their role in user feeds is delicate, valuable, and to be treated with great care."
The task for brands is to carry out the necessary disruption of the user experience in the most relevant, and least disruptive way.
Click To Tweet
The task for brands is to carry out the necessary disruption of the user experience in the most relevant, and least disruptive way. Sprout Social's data gives a clear answer: awareness and consideration stage content. This means thinking long-term and prioritizing relationships, not quick fixes and attribution.
Give the people what they want
As part of its 2018 Index, Sprout Social researched the types of content that users prefer to see from brands on social media. 30% of users expressed a preference for links to more information, while 18% prefer graphics/images, 17% want produced video, 11% value text/conversations, and 7% said produced/edited photos.
The obvious answer for brands is to cater to the expressed wishes of the public. Building lasting relationships with prospects on social media means presenting your brand in a visually engaging way while linking them to useful and relevant information. Furthermore, it means placing focus and resources on authentic engagement. "This is the content that consumers, who use social primarily to interact with friends and family, are most interested in from brands," reports Sprout Social.
Redefining success
Marketers naturally place a premium on ROI, though measuring social media ROI remains difficult. In fact, 55% of social marketers reported it as their biggest challenge. Conventional wisdom when it comes to ROI for social media has focused on direct attribution to sales. But according to Sprout Social, "that model doesn't actually reflect where social marketers are focused." In fact, 80% report increasing brand awareness as their primary social media goal, and just as many point to increasing engagement across their social channels.
A meager 14% of marketers report being able to quantify the revenue from social media. This is a problem — one that's caused by looking at social media primarily as it relates to sales. According to Sprout Social, this "breeds an overly microscopic perspective."
It's time for social marketers to redefine ROI, and put an end to wasted time and resources on content and campaigns that don't resonate. Realigning priorities from sales to what users actually want to see on social media is key to cultivating strong, lasting relationships with prospects, and being a helpful rather than invasive presence online.
Related posts:
Posts Tagged "ROI"
---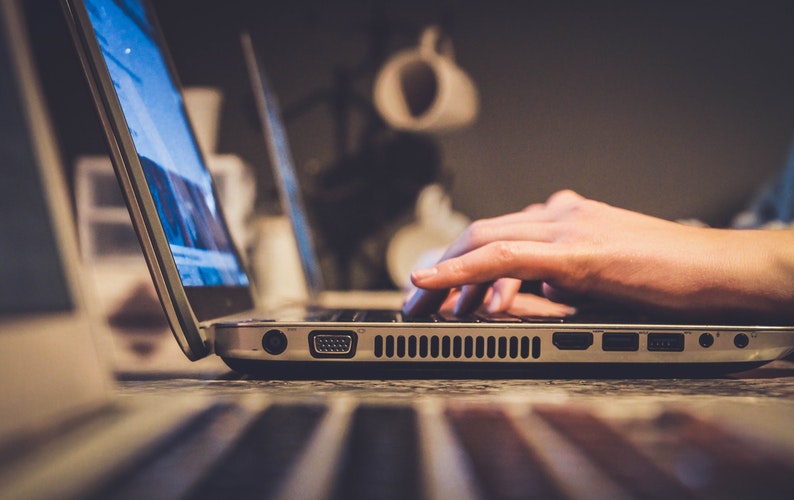 Integrating marketing automation into your CRM strategy can improve efficiency, streamline workflows, and make communications more consistent.
Over the past few weeks, we've been talking about different types of marketing automation, why you should be considering them, and what they can do for your business. Today, we're talking about customer relationship management (CRM) — an area where you may not have realized that automation could help. Integrating marketing automation into your CRM strategy can improve efficiency, streamline workflows, and make communications more consistent.
So how does integration of CRM and automation look?
Pardot blogger Jenna Hanington explains it like this: "Automation … is the marketing counterpart to your CRM, focused on lead generation and personalized, one-to-one communications powered by the data collected through prospect and visitor tracking."
Your CRM is a database, and marketing automation is "the tool that allows you to execute on the information stored in that database," writes Hanington. Integrating the systems has the potential to cut costs and make big gains in terms of productivity. According to Salesforce blogger Matt Wesson, "Marketing automation and [CRM] are complementary tools that only reach their full potential when paired together."
Combining CRM with marketing automation has the potential to give you more organizational bandwidth, more precision in your messaging and lead nurturing, and more measurable value in your campaigns. Here are a few examples of how CRM and marketing automation can work in tandem.
3 ways your CRM and marketing automation can work together
1) Track behavior
Combining automation with your CRM allows you to go beyond basic demographic data. You can see things like what pages your prospects are visiting, what types of content they're interested in, and where they are in the buying cycle. 
2) Tie revenue to campaigns
Marketing professionals often run into the problem of not being able to specifically tie their efforts to ROI. Creating a campaign in your marketing automation system maps it back to your CRM, so you can correlate closed deals directly with the campaigns that created them. This means you can attribute revenue directly to campaigns and more accurately measure your ROI.
3) Send targeted messages
You can use the behavioral information collected by your marketing automation tool to create and send targeted messages that are customized to your prospects' interests and stages in the buying cycle. This means your prospects will find your messages more relevant and engaging.
In summary, integrating marketing automation with your customer relationship management database can save you time, make sales and marketing more effective, and better track ROI. This one is a no-brainer.
Related posts:
Posts Tagged "ROI"
---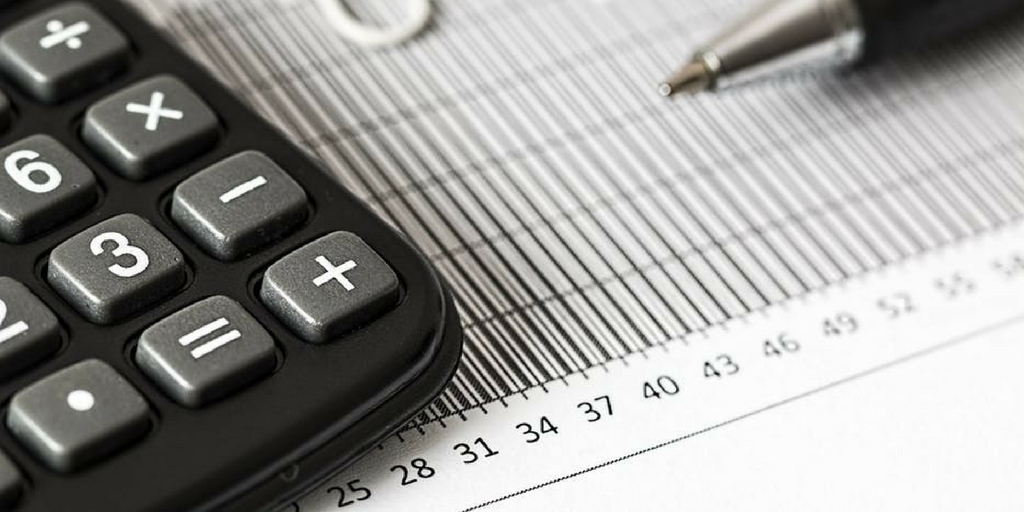 Your blogging ROI isn't as easy to calculate as click-to-conversion, but these four metrics can help you measure whether you're getting your money's worth.
"Exposure and engagement is key when it comes to measuring ROI. Simply publishing a blog post isn't enough of a success. You have to go deeper and pay attention to things like social share metrics, engagement metrics, and actual conversions that can be tied to the content you're producing." — Colin Mathews, Co-Founder, Content Marketer
Why do you blog? It seems like a simple question, but the answer has a huge impact on the content you produce and the outcome of your efforts.
As with all aspects of your business, you should give the return on investment of your content marketing efforts ample attention. That is especially true for blogging ROI, if generating new business is indeed one of the reasons you blog in the first place.
With 53% of marketers saying blog content creation is their top inbound marketing priority, it's crucial that you're making sure your hard work is worth the time and money you're spending on it.
Let's face it, blogging isn't free. Creating relevant and interesting content for your blog is highly demanding. The people working to sustain your blog and engage with new audiences through your content are spending valuable time and money. If you want to ensure that these efforts are producing results, it's imperative to calculate the impact of your blogging on your bottom line.
Calculating blogging ROI isn't as straightforward as other ROI analysis. You simply can't rely on click-to-conversion data to give you the full picture. But your blog achievements can be measured in other ways. Here are four categories to measure the effectiveness of your blog.
Infographic: 4 ways to measure your blogging ROI
Final Thoughts
While it can feel a little unwieldy to measure blogging ROI, keeping a strong focus on your goals and objectives will help to lend weight to metrics that ultimately matter the most to you and your business.
Whether you're looking to generate leads or attract first-time site visitors, your blog is a great place to boost engagement and expand your reach. Focus on making your blog as valuable as possible for your target audience, and you'll be able to measure the fruits of your labor.
How does your company measure blogging ROI?
Related posts:
Posts Tagged "ROI"
---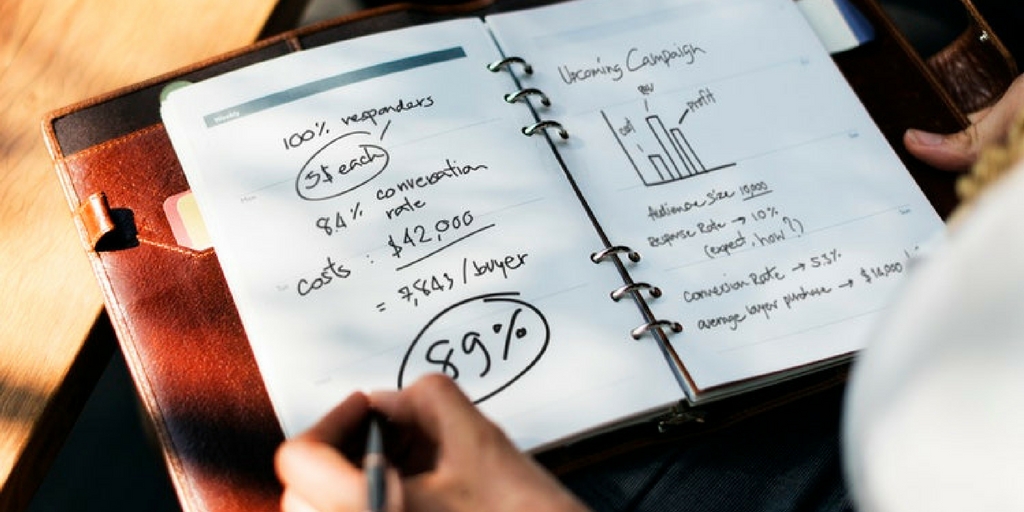 Here are four simple steps to help you measure your company's content marketing ROI and the success of your strategy.
Lean-startup pioneer Eric Ries said, "The only metrics that entrepreneurs should invest energy in collecting are those that help them make decisions." In other words, measure the things that will tell you if an effort was profitable so you know where to put your time and money.
But most companies aren't using the right metrics to track their content marketing ROI. For example, 83% of B2B enterprise companies (over 1,000 employees) use web traffic as their main metric for measuring content marketing ROI. A spike in homepage hits could be the result of your hard work, but it could also be ghost spam, or even both! So clearly, web traffic isn't the most reliable metric.
Content marketing ROI is harder to quantify than checking a few quick numbers. But don't give up hope. In the article How to Measure Content Marketing ROI: A Simple 4 Step Process, marketing consultant Bill Widmer breaks down a simple, four-step process that will quickly and effectively measure your content marketing ROI.
What is content marketing ROI?
Content marketing ROI is how much revenue you gain from content marketing in comparison with what you spend on creating and distributing content. It's an actual percentage that shows how much revenue you gained vs. how much money you spent. And for a lot of businesses (and bosses), this percentage is very important. They want you to be able to prove that the marketing dollars that are going into your content marketing strategy are actually pulling in new business.
Every company has specific key performance indicators (KPIs) that help shape their marketing strategies. Here at Fronetics, we believe that your content marketing strategy should take these KPIs into consideration when thinking about your ROI:
Website traffic
Leads generated
Conversion rate
Direct sales
Obviously content marketing has more benefits than these four KPIs demonstrate — including better customer retention, brand awareness, and improved SEO — but to begin to measure your ROI, let's focus on these four main points.
Measure content marketing ROI in 4 simple steps
1. Download your reverse goal path data.
Andy Crestodina, co-founder and CMO of Orbit Media, suggests:
Go to your analytics dashboard. Set the date range for at least a year.
Go to Conversions > Goals > Reverse Goal Path.
Add a filter like "/blog" so only blog posts show up.
Sort by Goal Completions.
After this step, you'll be able see which of your posts have driven the most conversions. But you can't stop there. These are simply conversion numbers. We want those numbers to become conversion rates, so let's keep going.
2. Download your pageview data.
In order to calculate a conversion rate, you need to know pageviews. Here's how to get that information:
Go to Content > Site Content > All Pages.
Filter with "/blog" to get only blog posts.
Download this data into the spreadsheet from step one.
3. Get your conversion rate.
Now here's a little math for you. Divide the data in the "conversions" column by the number in the "unique pageviews" column. This will give you your conversion rate per blog post.
This will show you what your best-performing pieces of content are, and what posts need to be updated to gain more views and shares.
This information will give you valuable insight into the topics that your target audience are reading about and how you can better plan for high-ranking content in the future.
If you have posts or pages that are older — like over a year — and they haven't gotten any views or conversions, it's time to think about reworking them to have more appeal to your target audience.
For your actual percentage, you'll need to calculate how many of these leads have converted to sales.
4. Calculate content marketing ROI based on lead conversions.
Here's where things get a little more complicated, but still very manageable. You need to start putting tags on your leads according to the content they came from.
You can use programs like WordPress or Blogger to  help you automatically tag any leads that came from a specific form. Assuming the form correlates to a single blog post, you will know that any leads with that tag came from that post.
You can also connect your leads with a CRM, such as HubSpot or SalesForce, and track which leads came from specific emails. These programs easily integrate with your analytics and email marketing platforms for up-to-date numbers and data.
Related posts:
Posts Tagged "ROI"
---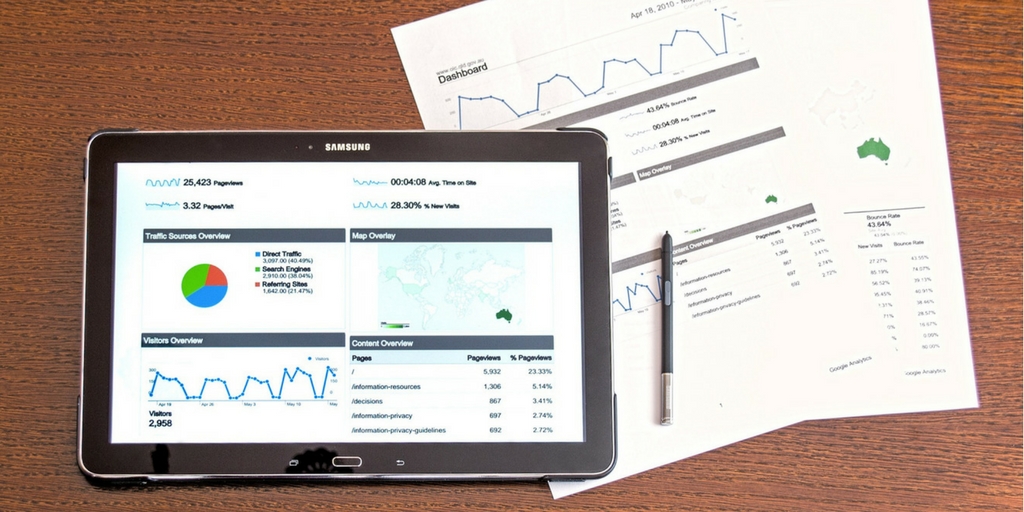 Analyzing the right metrics is crucial to determining whether you are achieving content marketing ROI.
We all want to see the fruits of our labors. Whether launching a product or a new social media campaign, we look for instantaneous numbers that will affirm we made the right choices. But here's the problem: Not all metrics are created equal. Content marketing ROI is harder to confirm than checking a few quick numbers.
A spike in homepage hits may be the result of your marketing efforts, or it may be because of ghost spam. (Or, both.) Regardless, more visits do not necessarily correlate to increased revenue — just more visits. Even so, 83% of B2B enterprise companies (over 1,000 employees) use web traffic as their main metric for measuring content marketing ROI.
The number of email subscribers is another common success metric. But, again, having 100,000 email subscribers means nothing if only 0.001% are opening them. You actually could be losing money in terms of resources allocated if the emails aren't helping drive sales. That's why it is crucial to focus on your company's return on investment (ROI). You could waste hours reviewing a hundred different analytics that tell you nothing about how revenue was affected by a particular effort.
Know where to allocate resources
Lean-startup pioneer Eric Reis said, "The only metrics that entrepreneurs should invest energy in collecting are those that help them make decisions." In other words, measure the things that will tell you if an effort was profitable so you know where to put your time and money.
ROI can help you determine whether it was worth spending your resources in a particular way. This is extremely useful on platforms like blogs and social media, where things are constantly changing. Using ROI as a litmus test, you can keep experimenting and making sure you're using these tools effectively.
According to our Social Media Use Report, 81% of respondents wanted a tracking and measuring tool to prove their ROI. Your resources are limited, so it's crucial to evaluate your efforts with meaningful numbers that illustrate their affect on your bottom line.
So what are they best metrics to use? Here are three of our favorite tools.
3 tools for measuring content marketing ROI
1) Built-in Social Media Analytics Tools
Most social media platforms have their very own built-in tools that give you detailed information about engagement with your content. Even better, most of these tools are free. Twitter Analytics, Facebook Insight, and YouTube Analytics are just a few examples of tools you can use to measure exposure and engagement with your followers. This priceless information will help you gain a better understanding of your followers and the content they are drawn to.
2) Hootsuite
Hootsuite promotes smarter, data-driven social media marketing decisions backed by real-time analytics that allow you to spot trends as they develop and drill down for insights on how your social content is performing. It takes all your top social media platforms (Twitter, Facebook, YouTube, LinkedIn) and combines them into one application for full-scope results.
3) HubSpot
Measuring ROI through HubSpot is both accurate and convenient. HubSpot sends you weekly updates on your campaign performance and allows you to pull any reports of your own. Standard analysis includes: visits, leads, percentage changes, submissions, bounce rate, downloads, and much, much more. HubSpot Marketing Analytics can identify blog articles, landing pages, emails, and social media posts that perform well in terms of specific keywords.
Calculating ROI might take some time — both in the few extra minutes to do the math and the amount of time that needs to pass before all the data is available — but that number will be invaluable to you.
Let us help you get started. We've created a monthly marketing reporting template just for you. This template tracks your marketing metrics and generates graphs you can use in reporting and presentations. Click the button below to get the template (an Excel document) now.

Related posts: