Posts Tagged "lead generation"
---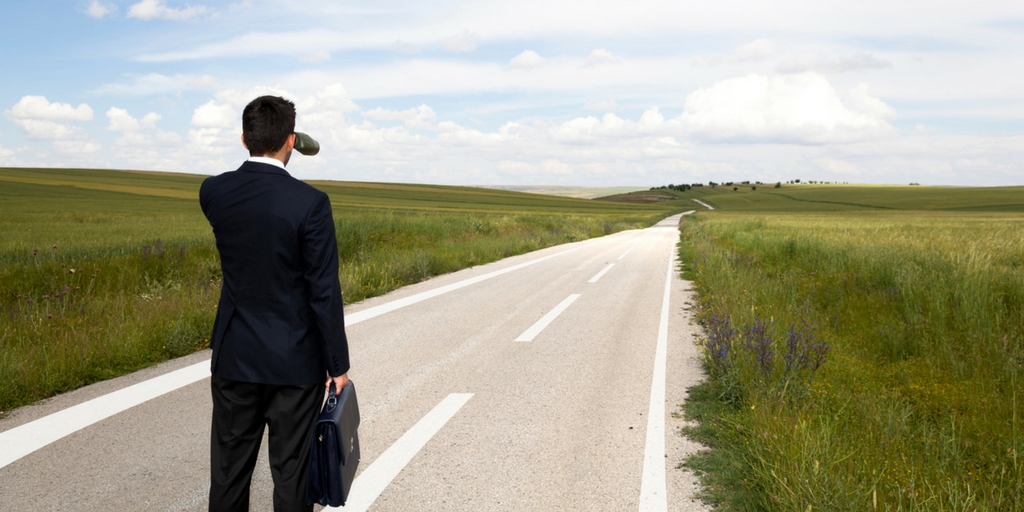 Social prospecting can help logistics and supply chain companies identify and engage with leads on social media in a genuine — and highly effective — way.
Social media should be an integral part of your marketing strategy. You know it helps build brand awareness, gather market intelligence, discover customer problems, and influence purchasing decisions. But your lead generation efforts should also include the use of social platforms. It's a practice called social prospecting, which can be highly effective in identifying new prospects.
What is social prospecting?
With more than 2 billion monthly active users on Facebook and over 328 million monthly active users on Twitter, smart marketers know there's more potential than ever to use social platforms to get their name out there, spread their content, and draw more people to their site. Hey, it's your job to make people aware of what your company can offer, right? Right.
That's where social prospecting comes in. It involves scouring the social web, identifying potential prospects for your business, engaging them with content, and getting those potential prospects to your sales team. "Social prospecting is the art of listening to people, not mentions or keywords," writes Maggie Hibma for HubSpot.
Social media isn't just for recreational purposes anymore. More than half (53%) of B2B buyers report using social media to research purchases, in fact. Social prospecting allows you to be proactive in finding all of the considerable number of social-media-using prospects who are looking for you, too.
But as with any initiative, social prospecting requires commitment. In order to find new leads, social prospecting needs to become a part of your daily routine. The end results will be quality leads that are already committed to your brand because of the connection you have created through social channels.
Creating positive impressions
The secret behind successful social prospecting is creating and distributing content that shows that you and your company genuinely care about your clients and prospects. It's about ditching the 'sales' game and working to establish your brand as an industry leader that has a connection to your community and a lot of valuable insight to share.
Make your content about your target consumers: What do they need to know, struggle with, or want to learn more about? By distributing this content across social channels to foster sharing, conversation and engagement, you'll gain influence with your audience (and their networks) and make a positive impression.
Prospecting vs. spamming
The definition of spam is "indiscriminately." It means "in a random manner" or "in a way that does not show care or judgment." This is the opposite of how social prospecting should work. The connection that you create with your prospects should be anything but random.
Think about the number of possible prospects on social media right now. Facebook just topped 2 billion active users monthly, and Instagram is pulling in over 250 million daily active users. These massive numbers scream opportunity — but only if you are putting your time and effort into the right people, on the right channels, at the right time.
Sounds complicated? It doesn't have to be. If you already have a social media presence, that's step one.
Fronetics' recently updated Social Prospecting Workbook guides you through using social listening to generate new leads for your business. We've identified the quickest way to find potential customers on Twitter, Facebook, LinkedIn, Pinterest, and Google+. Every worksheet includes:
Short preparatory work to make the actual prospecting easy
Visual instructions on how and where to find prospects
Pro tips that will help you get the best results
Prescriptions (Marketing Rx) for success
Take-home exercises for follow-up prospecting
Download it now, and let us know what you think!
Related posts:
Posts Tagged "lead generation"
---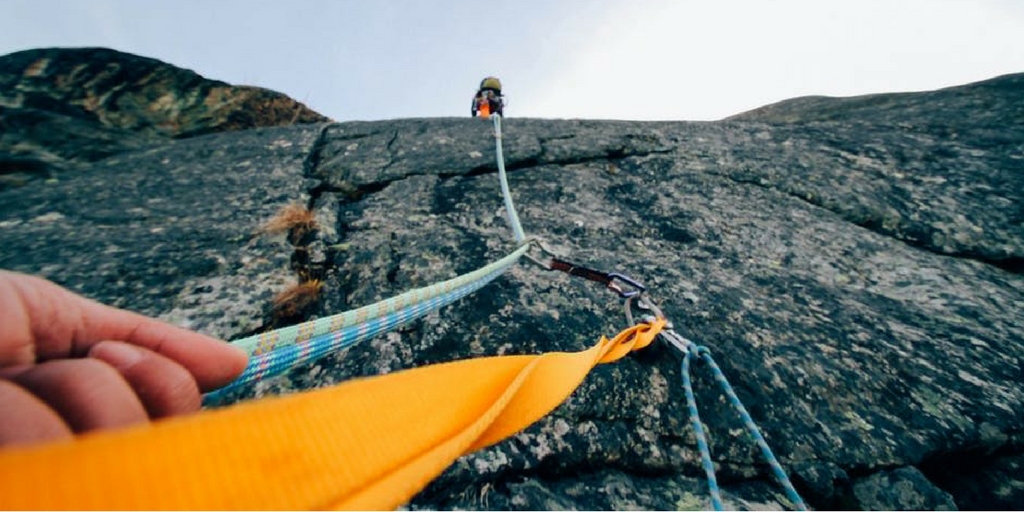 Businesses report these 3 content marketing challenges are the largest they face. Here's how to track your progress in overcoming them.
Is content marketing working well for your business? If not, you are not alone. Though it is one of the most effective ways to grow your business, content marketing has been challenging B2B and B2C organizations since its inception.
You may think it should be simple: Write, post, get more customers. But content marketing is much more complex, demanding more time, thought, and careful strategy than churning out a few blog posts.
First and foremost, what you produce must engage readers. This is, however, one of the biggest content marketing challenges facing both B2B and B2C marketers.
In fact, the 2017 State of Inbound Report found that content creation is just the tip of the iceberg in terms of content marketing challenges that businesses face. Here are 3 marketing challenges and ways to track your progress in overcoming them.
3 content marketing challenges
1. Generating traffic and leads
Echoing their priorities, marketers today find generating traffic and leads to be their biggest challenge. In fact, 61% of those surveyed listed it as their number one challenge. 'Content is king' has become a marketing mantra, but how can you turn your content into actual leads that turn into sales?
Tying revenue directly to publishing and distributing content can be difficult. Thinking about social media content within the context of your entire sales funnel can make it easier to determine effectiveness. Content is typically used to attract leads, to encourage readers to subscribe to your blog, or to have prospects submit contact info to get higher-value content. Continued engagement nurtures leads and moves them further down the sales funnel.
Track this: The cost to get a lead. You can then determine the percentage of leads that move on to become qualified leads, the percentage of qualified leads that then become opportunities, and the percentage of opportunities that are ultimately won. At the end of the day, you'll be able to calculate the revenue generated from leads that entered the funnel from your content marketing efforts.
2. Proving the ROI of marketing activities
Coming in at a close second, 43% of marketers felt that proving their ROI from content marketing activities was their biggest challenge.
Whether launching a product or a new social media campaign, we look for instantaneous numbers that will affirm we made the right choices. But here's the problem: Not all metrics are created equal. Content marketing ROI is harder to confirm than checking a few quick numbers.
Lean-startup pioneer Eric Reis said, "The only metrics that entrepreneurs should invest energy in collecting are those that help them make decisions." In other words, measuring your ROI will tell you if an effort was profitable so you know where to put your time and money.
ROI can help you determine whether it was worth spending your resources in a particular way. This is extremely useful on platforms like blogs and social media, where things are constantly changing. Using ROI as a litmus test, you can keep experimenting and making sure you're using these tools effectively.
Track this: Use tools like HubSpot, Hootsuite, and built-in analytics platforms like Twitter Analytics, Facebook Insight, and YouTube Analytics to track detailed information about engagement with your content.
3. Budget
Organizations that have a documented content marketing strategy are more likely to be successful than those that don't. But setting aside the funds to develop and implement these strategies can be tricky.
The State of Inbound Report found that 30% of marketers struggle to secure a budget for their marketing efforts. Content marketing competes with other marketing campaigns (outbound, native, etc.) for funding. The Content Marketing Institute's latest trends report states that, on average, 29% of B2B brands' total marketing budget is spent on content marketing, leaving a majority of funding going toward other efforts.
Content marketing is here to stay. In fact, it's at its best when it's integrated with your other marketing efforts, becoming a part of your entire marketing strategy.
Track this: Content marketing serves every marketing channel. Experiment with overlapping marketing budgets to increase your efforts for whitepapers, sales collateral, social media posts, and to make sure your advertisements and visual messaging are in sync. Content serves every marketing channel, so you're wasting time claiming you don't have the budget.
Related posts:
Posts Tagged "lead generation"
---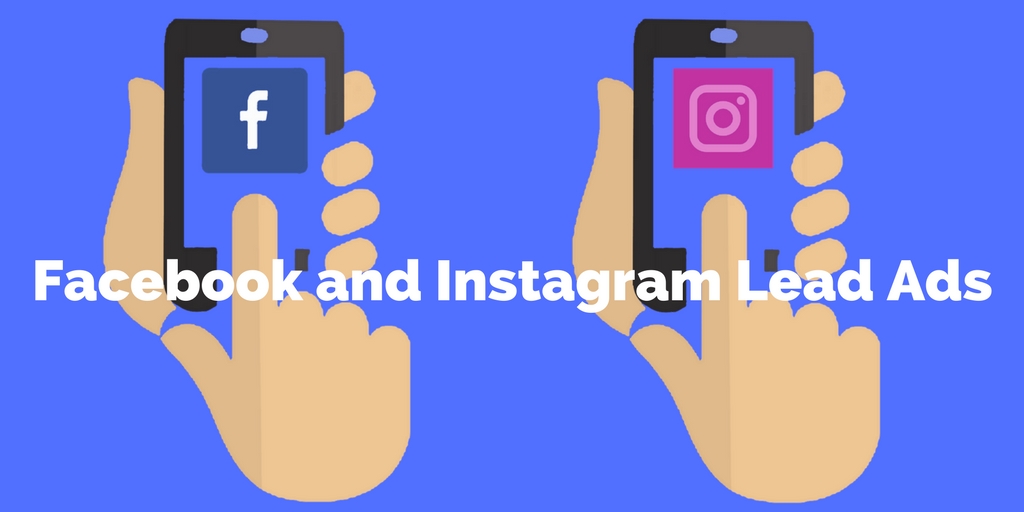 Facebook Lead Ads make it easy for both businesses to gather lead information and for prospective customers to learn more about products and services that interest them.
Only 37% of B2B marketers feel Facebook advertising is working for their business. On pace to hit 2 billion users this year, Facebook obviously has reach. So why is Facebook advertising not showing a greater ROI for your business?
Well, are you using lead ads? If not, that's probably one of the reasons.
Facebook lead ads allow you to run lead-generation campaigns on Facebook and Instagram. This kind of social advertising shows an ad for your product or service within the news feeds of potential customers. Just set the parameters (e.g., demographics, location, etc.) for your target audience, and the network's algorithm will identify who sees the ad based on information they've provided in their profiles.
But here's the real kicker: Unlike other ad types, lead ads include a contact form that lets these potential customers show their interest in a product or service by filling out the form with their details without ever leaving Facebook (or Instagram).
Lead generation made easy
These days, people expect that everything from shopping to job searching can be done on their handheld devices. Facebook lead ads make that true for people wanting to learn more about new products or businesses.
Here's how it works: Potential customers click on a lead ad, and their contact information automatically populates based on information from their profile. No leaving Facebook to visit the business' website and taking the time to provide contact information necessary. Lead ads makes gathering lead information as easy as two taps on a phone: one to open the ad, and one to submit the information.
"If you want to iterate through lead forms quickly, Facebook Lead Ads are a great way to collect the information without building new landing pages and creating tons of copy," says Tony Adams in Visible Factors. "The contact forms appear natively on Facebook and Instagram. You can easily use them to sign people up to newsletters for drip marketing campaigns or in a direct B2B campaign funnel."
According to research from Google, B2B buyers have increased the amount of mobile research they do throughout the B2B purchase path by 91% year over year. With lead ads, Facebook has set the bar for mobile marketing by eliminating the need for customers to fill out time-consuming forms and for companies to create landing pages.
theSkimm, a news and information site, wanted to expand its reach and increase its conversion rate, with the ultimate goal of attracting more highly qualified leads and significantly increasing its subscriber pool. After testing a number of different tactics, theSkimm created a series of Facebook lead ads. The ads featured the company logo to reinforce its branding and a 'Subscribe' link inviting people to sign up on the spot. The result was a 22% increase in lead quality at a cost per acquisition of just $1-2.
Creating and modifying your ads
As buyers continue to turn to their handheld devices for quick, easy information, Facebook lead ads will give your brand the opportunity to capture new leads with the click of a button. But just like any form of lead generation, you need to monitor and tweak your Facebook lead ads for optimal results.
Through Facebook's Ads Manager reporting interface, you can obtain reports about cost, impressions, and clicks. As with all marketing tools, consistent refinement is the key to success. Lead ads can easily be fine-tuned to cultivate a larger target audience.
Facebook lead ads provide B2B companies an opportunity to gain leads and a larger reach. If you haven't tried this yet, we highly recommend switching over some of your social advertising budget.
Related posts:
Posts Tagged "lead generation"
---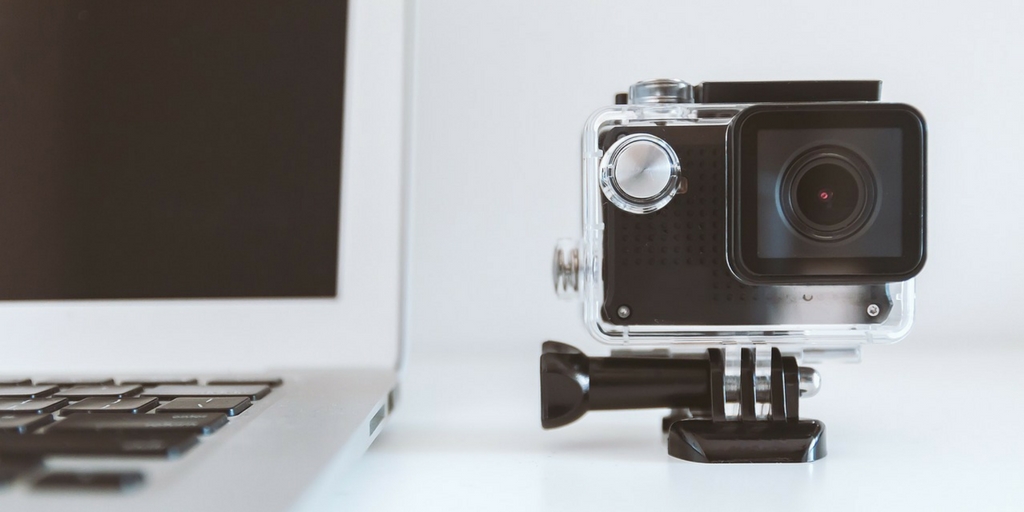 A global marketing survey finds that many businesses are focusing on these initiatives and challenges.
As more supply chain and logistics companies understand the benefits of content marketing, more are turning to this type of marketing strategy to build brand awareness and grow business. One of the functions of this blog is to update you on various marketing trends to help you keep pace with the rapidly evolving digital marketing landscape. 
The State of Inbound has been tracking global marketing and sales trends for the last eight years, with a particular focus on inbound marketing. (Content marketing is a form of inbound marketing.) The 2017 survey included more than 6,300 professionals at from 141 countries — so it's very comprehensive.
There's a lot to look through in the full report, but I've pulled out a few of the most important takeaways that speak to trends we're finding most relevant to our supply chain clients.
5 takeaways from the State of Inbound 2017
1) Inbound marketing results in higher ROI.
The vast majority of respondents (46%) agree that inbound marketing helps them achieve higher ROI, as opposed to 12% who say outbound marketing achieves a higher return. (For the record, 23% can't or don't calculate ROI, and 18% don't know.)
If you're not convinced about the benefits of an inbound strategy like content marketing, here are 5 reasons supply chain and logistics businesses need to use content marketing.
2) There is a growing chasm between leadership and employees' perception of success.
Executives who set the strategy and vision for their companies perceive things differently than the employees executing that vision. For example, while 69% of C-suite executives believe their organization's marketing strategy is effective, only 55% of individual contributors do.
Are executives seeing benefits of marketing they're not sharing with the team? Or, do they have misconceptions about how things are working? Either way, there seems to be room for improvement regarding transparency and communication from the top down and bottom up.
3) Gaining customers is a top challenge.
When asked about their top marketing challenges, 63% of respondents agree generating traffic and leads was their biggest concern. (Proving ROI of marketing activities was second with 40%.)
We hear this all the time. Our first response is usually, if you want more leads, focus on brand awareness. Secondly, it's important to make sure your content strategy closely aligns with your business goals and that you're creating content that suits your target audience at various stages of the buyer's journey.
4) Video marketing is the next big investment.
When asked about expansion to new content distribution channels in the next 12 months, respondents most often said they plan to add YouTube (48%) and Facebook video (46%). This reflects the growing popularity of video as a content medium — and YES, it can work for the supply chain and logistics industries.
We've written extensively about this topic. Here are a few posts that may interest you if you're curious how video might fit in your content strategy.
5) Companies need to focus on sales and marketing alignment.
Only 22% of respondents say their sales and marketing relationship is tightly aligned. That's a big problem.
Sales and marketing teams that are aligned perform better. In this survey, for example, sales teams closely aligned with their marketing counterparts ranked the quality of marketing-sourced leads much higher than those that were rarely aligned or misaligned. That shows that when marketing and sales work together, everyone gets more of what they're looking for — namely, leads!
Looking at these 5 trends, how does your company line up? Do these challenges resonate, or are you focused on other initiatives and problems?
Related posts:
Posts Tagged "lead generation"
---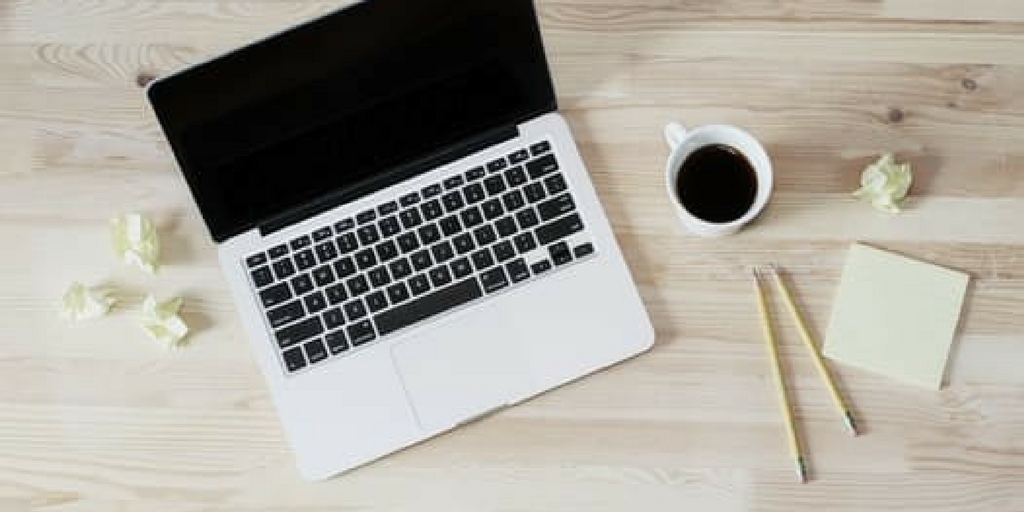 Try these out-of-the-box ideas for content and other tactics that can help you generate leads.
Generating new leads and growing your business is imperative to a business's viability. Referrals from current customers are a strong option for growth, but often they aren't enough to keep a business thriving.
Generating leads is tough work. Creating cold emails can be daunting, and following up with cold calls can be even worse. Most of the time, these calls fall on deaf ears. People don't want to be pulled away from their day to hear your sales pitch.
Content marketing is the process of creating content that prospects and customers want to consume to educate them about your business, your expertise in the field, and your products and services. Content is an excellent lead-generation tool. But it's often difficult to create content that does all these things without being an overt sales pitch — which people definitely don't want to read. And no read, no lead.
So we've created a list of 10 ideas for reaching your prospective audience and generating leads with content and more. They'll appreciate the information, and you'll help spread the word about your business. Enjoy!
10 ideas for generating leads
1) Interview an expert about success in the field.
Reach out to leaders in your industry to share their thoughts and tips for success. You'll prove to potential customers that you are committed to discovering the latest and greatest in your field. Don't be afraid to ask detailed questions and share real answers. The specific answers will enlighten potential customers and provide actionable items for them to walk away with.
2) Create a video.
Videos are a great way to take advantage of social media platforms like YouTube and Facebook. Create fun, entertaining videos that educate potential customers about issues or pain points your business helps solve. Remember to keep your videos short and to the point.
3) Make a quiz.
When visitors come to your website or social media pages, offer them a creative quiz to capture their contact information. Once they have completed the quiz, you get a lead, and they get the correct answers. You'll learn about more about them as a potential customer, and they can learn more about your products and services.
Eastern International College created a unique quiz to help students choose a major. The quiz helped students learn about their interests and gave Eastern International College useful insight into counseling them on their class selection.
4) Offer content upgrades.
Content upgrades can be a very valuable lead-generation tool. For example, say you've written a blog post about the best time to post on social media. Add an offer for a downloadable guide to create a social media strategy at the end of your post. To get the download, customers must submit their contact information via a form. You get the contact info; the customer gets the content upgrade — it's a win-win!
5) Show your tried-and-true tactics.
What is really working for your business? Write an honest post that allows potential customers the opportunity to see what has really worked for you, and what hasn't. Your honesty will help cultivate trust with potential customers and benefit other companies looking to grow their lead base.
6) Host a giveaway.
According to Kissmetric Blog, giveaways can be one of the most successful ways to generate leads. The key is to find out what your customers actually want. You can leverage a giveaway to direct online traffic to a landing page, where you can capture new leads. It is important to find a giveaway that is directed at a specific audience. If your giveaway is too broad, you will be left with large list of dead-end leads.
7) Guest blog on a relevant website.
You've reached out to experts to put their tips and success stories on your blog — now you need to do the same. Research the sites that your key audience is visiting and offer to guest blog on their site. Create relevant and valuable content that can generate exposure for your company. You will not only come across as a leader in your industry, but you'll reach a vast new audience.
8) Offer insight into prospects' top questions.
Consider questions that you hear from prospects and create in-depth tutorials to answer them. Potential customers will find the step-by-step articles useful, giving you the opportunity for a lead. Oftentimes the companies that step up to answer tough questions or provide instructions in easy-to-follow formats are the ones that get the business.
9) Get involved in the community.
There has never been a greater call to get involved in community outreach. Companies that are committed to creating change and engagement in their communities create trust in their customers. Volunteer at local events, guest speak at schools, or help local student organizations. You can demonstrate your expertise while creating real ties to the community. This will help you stand out not only as a leader in your industry, but as a caring and involved brand.
10) Offer a free trial.
According to HubSpot, "free trials of a brand's services help get a prospect's foot halfway through the door." Offering free trials of your services is a great way to demonstrate how your company can add value to your customers. Once they experience the benefits of your services or products, they'll be more likely to purchase them in the future. The free trial can lead to sales in a low-pressure situation for the customer.
Related posts: